97%
of customers
recommend us
Professional Moving Company in New York
Three Movers provides moving services in New York State. If you are looking for a moving company to assist you with a project, give us a call. We can help with residential or business moving, and we are experienced in local and long distance relocations. Our crews can handle any size job for you.
Three Movers is one of the top rated cheap moving companies. With a team of highly trained and experienced movers, they offer comprehensive relocation services to businesses and individuals alike. Whether you are planning an upcoming move or in need of corporate relocation services and packing supplies, Three Movers has the expertise and equipment to get the job done quickly and efficiently. 
Their professional packing services and affordable rates make them a favorite among those looking for cheap movers. So if you are searching for an experienced and reliable moving company, look no further than Three Movers.
Long distance moving companies in New York State
Call Three Movers for a quote when you plan your long distance move to or from the great state of New York. No matter what kind of job you are planning, we can help. Don't get tangled up with a disreputable company in the moving industry that offers a low price based on your phone call—the best way to get an accurate estimate for your move is to have a mover come to your home and do a walkthrough. Three Movers will send our local representative to look at the scope of your move and tell you what the long distance moving cost will be based on our expertise. We can give you tips on moving and provide services like packing, storage, and specialty offerings, including crating for artwork, bulky items, and preparing your home for disposition.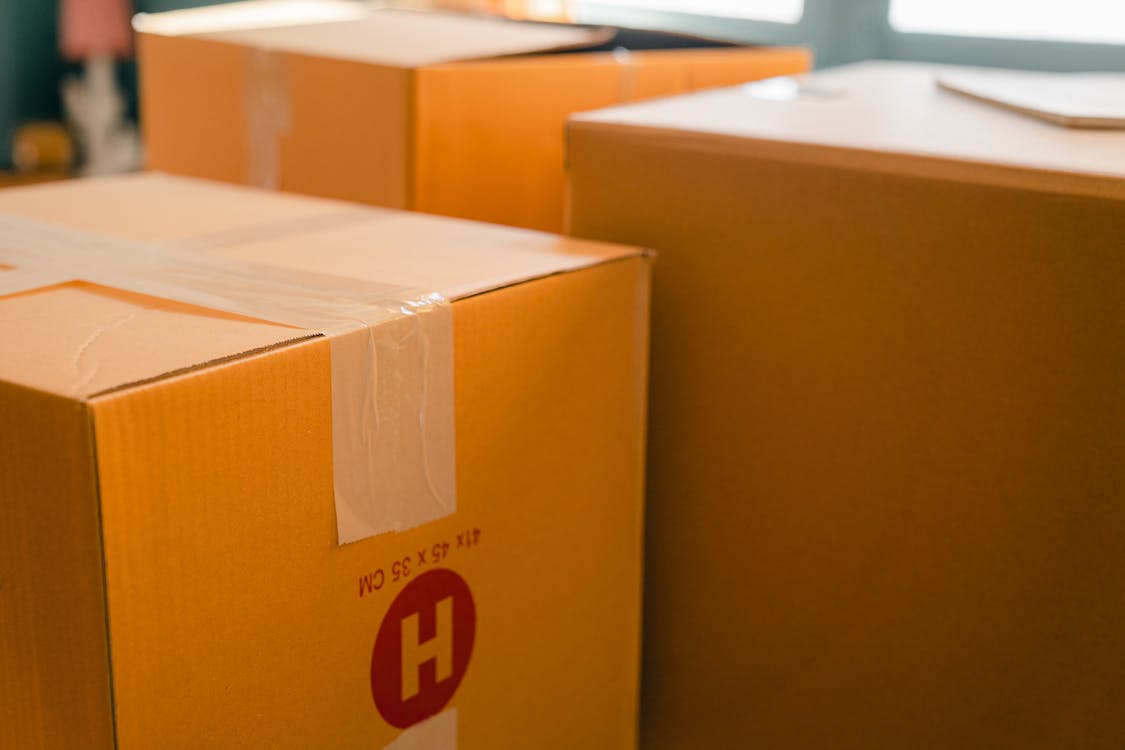 Local movers in New York State
When you move within your community, you want a mover that knows the area, not someone calling from thousands of miles away, to sell you their services. Three Movers has an office near you, and we will send an experienced, local crew to get the job done. Our team can provide an estimate for your small residential move or a significant commercial project—whatever you need to be done; we can manage it for you and give you a clear, transparent price quote based on how much time we need to get the work done. We provide cheap moving services in Queens, Manhattan, Brooklyn, Bronx as well as Staten Island. So, contact us for local moves in any part of the city.
How much will my New York State move cost?
Advocates for consumers advise getting estimates from at least three different movers before making a final decision. You should verify those businesses to ensure the quotes are accurate. You should be wary of companies who offer unusually low prices, only to reveal their dishonesty at a later date. Inquire about previous customers' experiences and look for any complaints lodged against the seller on the Better Business Bureau's website.
Three Movers offers this variety of moving services in New York State:
corporate moving
moving and storage
military moving
Types of Moves offered in New York
Residential move information
Three Movers can save you from the stress of moving by letting our movers handle the job for you. Our Residential Moving Service includes packaging your belongings, loading, and unloading boxes from your vehicle, carrying heavy items, and unpacking your items in your new place. Our movers can do all the work for fair and affordable rates. Our professional movers know their way, so you do not have to worry about getting lost in the Empire State. Get a mover who can lessen the stress for you and is familiar with your neighborhood.
Commercial and Office Movers in New York
Three Movers's Commercial and Office Moving Service can help you move your office space anywhere in the Empire State. Commercial moving is more intricate and complicated than residential moving. Items such as computer hardware, telecommunication lines, office supplies, set of furniture inside your office have to be included in the move. You want them to be neatly arranged in your new office, and our movers are there to help with your corporate moving services. Ask our previous clients for reference. We know you want a spotless moving day, so corporate relocation manager will remind you of your moving day responsibilities and goals. We want you to have a fast and reliable moving partner.
Military Movers in New York
Moving can be tough even if relocation is part of the job. Members of the military regularly move across the state or country. Organizing and planning your moving day can make your move easy-going and stress-free. Three Movers will help you craft the best moving plan for you and your family. Our team of moving specialists can guide you in doing the necessary steps by creating checklists and reminders for your move. We can also assist you with your paperwork if you want and need help. You can get this quality moving service at cheaper rates.
International movers in New York
Moving internationally can be confusing because of the paperwork that needs to be submitted. Compared to an in-country move, an international move is also more expensive, but you have to be wary of unfair pricing and dubious fraudulent practices. Three Movers wants you to have a transparent transaction and fair pricing for your moving day to or from abroad. Not only that, but we also want you to experience an easy-going move with our assistance in your submission of requirements. No amount of paperwork can confuse our team of experts. Consult with us and know how you can have the best moving day abroad.
Flat Rate and Hourly movers
Flat Rate and Hourly moving services should be the most affordable service for customers. However, some moving companies are notorious for inserting hidden charges for their substandard work. You do not have to worry about hidden fees with Three Movers's Flat Rate and Hourly moving services in the State. We know you want cheaper and fair pricing for your moving day. We want to talk to you about it. You will know that our service does not charge you hidden fees by being transparent. Plus, you will get the best quality packaging and shipping service for a cheaper price.
Moving Companies with Extra Services: Packing, Storage, and More
Packing and Crating
Packaging your belongings requires extra effort because you do not want your items to be damaged. You want all your items to be in perfect condition. Three Movers knows how to handle your items whether they are big or small. Our specialized moving boxes can help in protecting your items. We also offer free padding to add an extra layer of protection to your items. Your delicate items can be handled by our movers with our "white glove" service that provides extra care in handling your belongings. Your heavy items can be carried in your move with our crating service.
Insurance
Protect your items with insurance with our Insurance assistance service. Get them covered, so you would not have to worry too much. Three Movers's moving specialists can help you in computing the costs and prices of your belongings to be covered by insurance. Apart from the protection our boxes give, we also want you to feel protected on your moving day. Our team of moving specialists knows that you value your stuff. Accidents could still happen. Get yourself protected with our moving services.
Full-service moves
Do not get confused with many companies handling your moving agendas. Just get one that knows their job too well. Three Movers has cheap moving services ranging from residential to international moving with packaging, storing, shipping, and insurance services included. Coordinating with many people is confusing, and you might miss a thing or two. Worse, you might be caught in a middle of a competition. Trust just one full service moving company with the knowledge about moving everywhere.
Storage Services
Overloading your space with your items is not a good move on your first day in your new house. You need the most protected and most accessible storage facility near your pace to house your items. Three Movers can help you find the storage facility that is perfect for you, so you will not have to worry about overcrowding your space. We can assist you in getting a storage facility that is accessible from your place in New York. You may get in touch with our movers again should you wish to bring your items back to your new place.
Same-day movers
You are in a rush to move out of your place in New York, and Three Movers wants to help you with your immediate moving day needs. We can assist you in packaging and loading your items to our trucks in just a call away. We can help you move out as fast as you want. Some moving companies might take advantage of you to get more money by charging hidden fees. We assure you of transparency in transactions, so you do not have to worry about unfair pricing. We practice transparency by showing you a rundown of the services you purchased. Get in touch with the best movers in New York.
Auto Transport
New York is beautiful, and you do not want to miss the chance of seeing everything it offers. You want to drive with your family to your new home, but you have another car so you might split from them or just go back to your old place. Driving across the country or a state can be tiring. So, why not ship your car and hop on a plane? Three Movers can give you an easy and hassle-free moving day. Our Auto Transport service removes one problem on your checklist. We will deliver your car right to your new property. Enjoy a stress-free moving process with us in New York.
Cost & Time Examples For Moving To Or From New York State
| To / From Texas | Distance | 2 BR | 3 BR | 4 BR |
| --- | --- | --- | --- | --- |
| New York State to Pomona, CA | 2769 | $4984.2 – $6091.8 | $6645.6 – $7476.3 | $8860.8 – $10245.3 |
| Killeen, TX to New York State | 1785 | $3213 – $3927 | $4284 – $4819.5 | $5712 – $6604.5 |
| New York State to Escondido, CA | 2829 | $5092.2 – $6223.8 | $6789.6 – $7638.3 | $9052.8 – $10467.3 |
| Pasadena, CA to New York State | 2788 | $5018.4 – $6133.6 | $6691.2 – $7527.6 | $8921.6 – $10315.6 |
| New York State to Naperville, IL | 823 | $1481.4 – $1810.6 | $1975.2 – $2222.1 | $2633.6 – $3045.1 |
| Bellevue, WA to New York State | 2854 | $5137.2 – $6278.8 | $6849.6 – $7705.8 | $9132.8 – $10559.8 |
| New York State to Joliet, IL | 809 | $1456.2 – $1779.8 | $1941.6 – $2184.3 | $2588.8 – $2993.3 |
| Murfreesboro, TN to New York State | 999 | $1798.2 – $2197.8 | $2397.6 – $2697.3 | $3196.8 – $3696.3 |
| New York State to Midland TX | 1918 | $3452.4 – $4219.6 | $4603.2 – $5178.6 | $6137.6 – $7096.6 |
| Rockford, IL to New York State | 885 | $1593 – $1947 | $2124 – $2389.5 | $2832 – $3274.5 |
*Prices and times are estimated. They can vary depending on the season and other factors. Get a quote custom tailored to you.
Resources
Local vs. Long-Distance Moving Companies: Which is Best?
Deciding between local and long-distance moving companies depends on the nature of your move and your specific needs. Here's a comparison to help you determine which option is best for you:
Distance: The most obvious difference is the distance of the move. Local moving companies typically handle relocations within a 100-mile radius, while long-distance moving companies are equipped to handle moves across states or even internationally.
Cost: Local moves are generally less expensive than long-distance moves. Long-distance moves involve more significant logistical challenges and expenses, such as fuel costs, transportation, and additional travel time for the movers.
Time: Local moves are usually quicker since the distance is shorter. Long-distance moves require more planning, coordination, and travel time, which can extend the overall relocation process.
Services Offered: Local moving companies often focus on residential moves and may not offer additional services like storage solutions or specialized packing for long-distance transport. Long-distance moving companies, on the other hand, are equipped to provide a broader range of services to meet the unique demands of cross-country or international relocations.
Licensing and Insurance: Long-distance movers are required to have specific licenses and insurance to operate across state lines, providing you with additional protection and accountability. Local moving companies may have different requirements depending on local regulations.
Reliability: Long-distance moving companies often have more experience and resources for handling complex moves, giving them an edge in reliability and efficiency.
Packing and Handling: Long-distance moves involve more time and care in packing and handling belongings to withstand the journey. Professional long-distance movers have expertise in securing items for extended travel.
Planning and Coordination: Long-distance moves necessitate detailed planning and coordination to ensure everything goes smoothly. Reputable long-distance moving companies can guide you through the process and alleviate potential challenges.
Flexibility: Local moves may offer more flexibility regarding scheduling since the distance is shorter and there are generally more available dates. Long-distance moves may require more advance planning due to limited availability, especially during peak moving seasons.
Ultimately, the best choice between local and long-distance moving companies depends on the specifics of your move, including the distance, the complexity of your relocation, and your budget. For short-distance moves with fewer belongings, a local moving company might be sufficient. For larger-scale moves over significant distances, or if you require additional services and expertise, a long-distance moving company is likely the better option.
Popular Routes
Frequently Asked Questions