97%
of customers
recommend us
Movers NYC to Florida
Published on 2020-08-26
Florida continues to be one of the states with a population influx from other states (more people moving in than out), and New York City is one of the most significant contributors to that growth. It makes sense—Florida offers better weather,  beautiful beaches, lower taxes, and is just a short flight away from exotic tropical destinations. Florida has overtaken New York as the third most populous state in the US. If you are moving from New York City to the Sunshine State, get ready for a tremendous change.
THREE MOVERS
Are you planning a long distance move? If so, hiring professional movers must be your top priority. At Three Movers, we are one of the top-rated moving companies in NYC. We offer full-service moving, packing services, and corporate moving services. We can help you save money on your upcoming move. We also have a moving cost calculator on our website so you can get an estimate of your moving costs. We have been providing quality moving services for years. Contact us today for a free estimate!
How do I find the best mover from NYC to Florida?
There is plenty of competition for your long distance move from NYC to Florida, so do your research and find the right mover for your situation. The average 1,200-mile relocation of a 3-bedroom house can cost around $3,700 to $4,100, and both New York and Florida homes have some quirks that might raise the cost of moving from NYC. Every move cost is different, and the best way to get a sense of what yours will be is to talk with several moving companies. You should mainly look for companies that are willing to provide free moving estimates.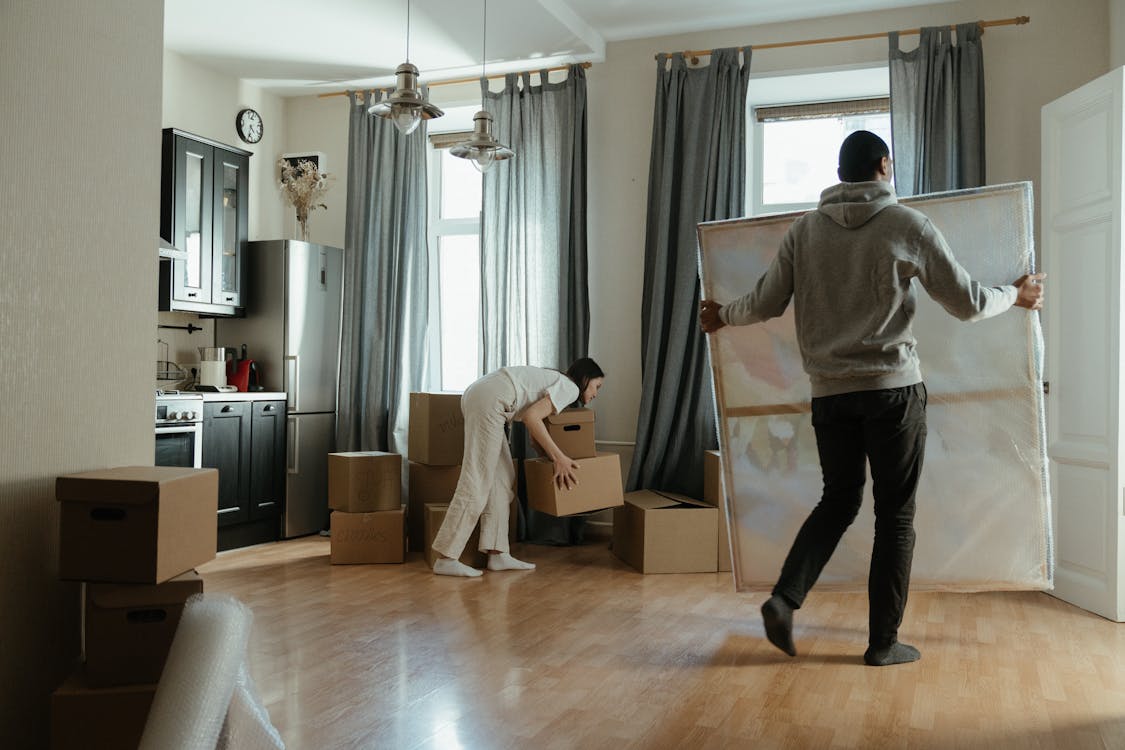 Start by asking for referrals. Ask your friends, family, and co-workers who have moved from New York to Florida or have recently made other interstate moves. Ask your real estate agent who they have worked with that has done an excellent job. Your employer may have a recommendation, even if the move is not work-related. Some moving companies have affiliations with alumni organizations or philanthropic and service groups. Check with the Better Business Bureau. Most important, only consider movers that register with the FMCSA (Federal Motor Carrier Safety Administration). Those Florida and New York movers comply with essential regulations that help protect you from fraud.
Cheapest Ways To Move From NY to FL
There are various ways to move from NY to FL. But all these ways have their own levels of inconvenience, comfort, time consumption, and costs. Some are cheap but highly time-consuming and inconvenient. At the same time, some ways are fast but very expensive. Some of the ways to move from NY to FL are as follows: 
Taking the Bus

Moving Via Train

Towing a Moving Trailer

Renting a Moving Truck

Hiring a Professional Moving Company
Taking the bus
This process is the cheapest method of moving. But you can only carry a small number of things with you, and it is highly time-consuming. It is very inconvenient and stops at multiple stops, which may take days to reach Florida. 
Moving Via Train
The Train is an option to be considered while moving, but there is a weight limit on Train. Also, pets are not allowed on Trains when the trips are longer than 7 hours. You also cannot move your vehicles via Train. Moving big furniture is almost impossible via Train. You have to carry all your things to and from the station and house. Hence, it is not that convenient.
Towing a moving trailer
A car with a tow package and hitch is required. In certain places, finding a trailer to rent might be challenging. Large sofas, refrigerators, washers and dryers, and other items are unlikely to fit. And also, you'll have to drive all the way there, which is tiring. You'll have to pack and unpack everything on your own. 
Renting a moving truck
You'll have to pay for all the petrol, which might rapidly mount up. You will be liable for any losses that are not covered by insurance. Accidents might easily occur while lifting, driving, or unloading. Long-distance travel in a rented vehicle is neither enjoyable nor comfortable. These trucks are slow, and the journey is time-consuming. If you don't pack properly, furniture will move, slide, and break. Driving and parking in crowded areas may be a headache.  
Hiring a Professional Moving Company
Hiring a professional moving company to move your belongings from NYC to Florida is one of the wisest decisions. It may not be the most economical option for you, but it is still the best option. You will have nothing to worry about after hiring a moving company. They will pack and unpack all your things. Disassembly and re-assembly of furniture. They will load and then get your belongings off the truck. This is less stressful than partial and complete relocations DIY. The moving company handles everything. You can save a significant amount of time.
What Are The Regulations For NYC to Florida Movers?
Those regulations direct the interactions between the Florida mover and the consumer in a way that helps guard against malfeasance by unscrupulous operators. For example, NYC to Florida movers must conduct an onsite visual inspection of the household goods you want to move and provide you with a written estimate of the cost to perform the move. The estimate includes a comprehensive inventory (sometimes called a cube sheet or table of measurements) of everything you want them to ship. This rule provides you with a good filter—don't do business with long distance movers or companies that hesitate to do the onsite survey or offer a verbal estimate for your moving process. That practice is a red flag for a scam.
It is also important to get several Florida moving estimates. This enables you to compare long distance moving companies and winnow out a "too good to be true" assessment from full-service movers. If you consider the lowest of the estimates you receive, ask that mover to tell you what the moving expenses would be if the weight turns out to be higher than forecast on the move date. This information will help you evaluate the true comparability of that quote versus another. Remember that there are several kinds of estimates: non-binding, binding, and binding not-to-exceed.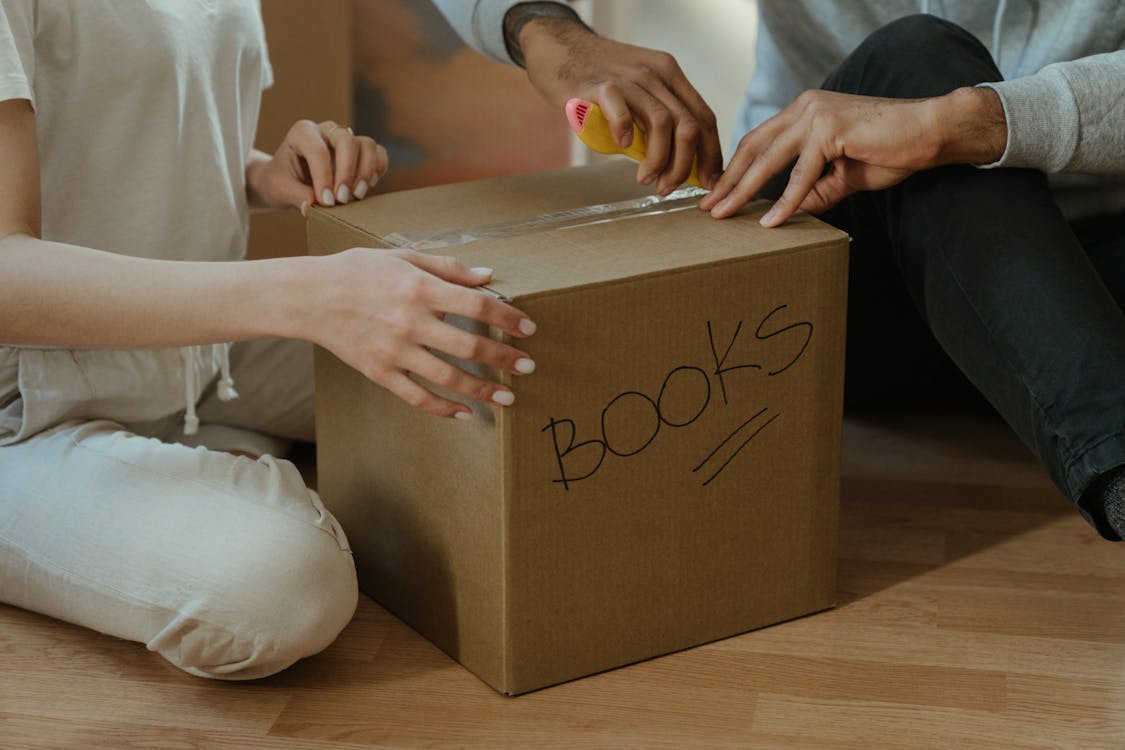 A non-binding estimate allows the New York to Florida mover to charge a higher price if it provides an assessment of the weight that is proven inaccurate. Suppose the long distance mover estimates your shipment's weight at 6,000 pounds and provides a moving quote of $5,000. If the bid were non-binding, and the actual weight of the load is 8,000, you will receive a higher bill—in this case, it could be 30% higher. If you had another estimate from professional moving companies that forecasted the weight at 8,000 pounds and quoted the cost at $6,500, that is most likely a better price. It will be helpful if you ask each vendor to provide several prices based on different weight amounts for your Florida move.
If the estimate is binding, it is a commitment that the full service moving company will not raise the price if the weight of the shipment is higher than it has been estimated. In this instance, the mover retains the risk. Because of that, some companies charge a fee for the extra effort involved in creating a binding estimate. Finally, a binding estimate not-to-exceed can go down if the shipment's weight is less than predicted but can't exceed the estimate.
The estimate type must be clear. The mover must provide you with information about insurance options and its dispute resolution and arbitration programs, in case there is a problem. It must include a copy of their tariff, which outlines the fees they can charge, both for services you request, and costs they may impose without your consent. These are limited to services necessary to complete the delivery and are called impracticable operations. Impracticable operations could be a situation where the standard moving trucks is unable to park in front of your high-rise, and the mover must shuttle the delivery to the location using a second vehicle.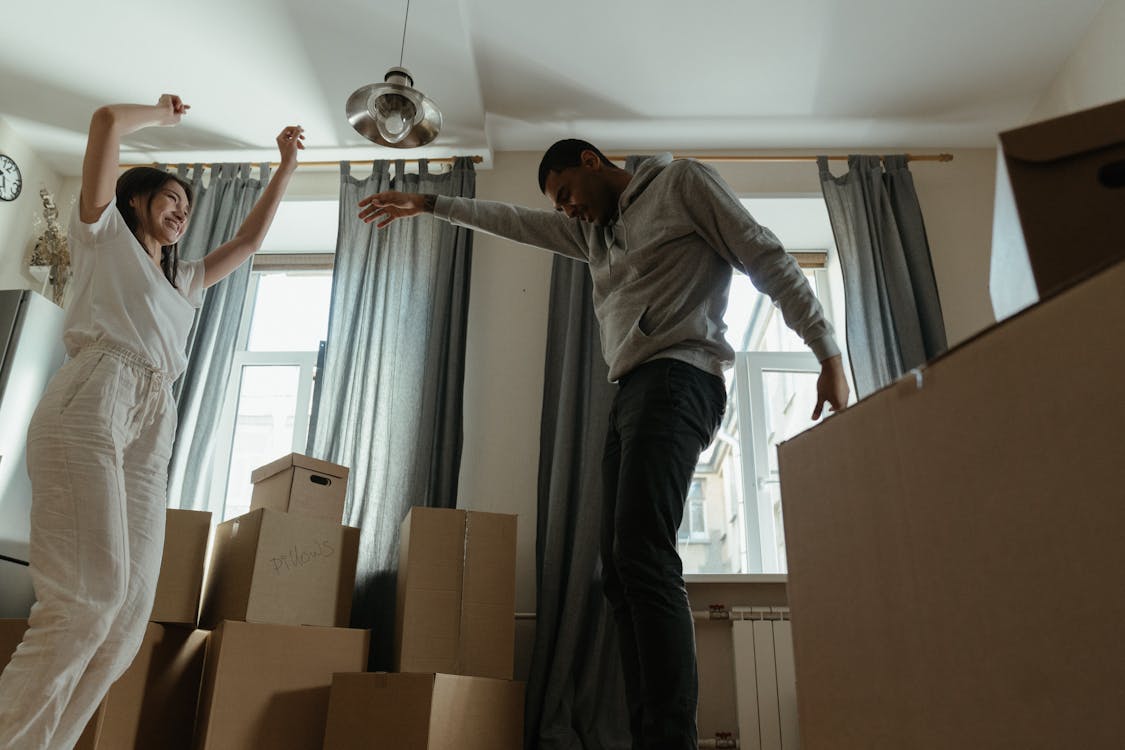 The moving company is obligated to provide you with a copy of the FMCSA publication called Your Rights and Responsibilities When You Move. You can also find this brochure (and other helpful resources) on the FMCSA website. It explains the moving industry jargon, so you don't feel bewildered by the terms the movers are throwing at you. It tells you what the mover must include in the estimate, in the Order for Service, and in the Bill of Lading. It highlights the differences between estimates and insurance types and tells you what to do if you experience a delay or some of your shipment is lost or damaged before reaching the sunshine state.
Take a close look at the insurance options. The Full Replacement Value option is specified in the estimate. This choice offers comprehensive coverage for any potential loss or damage of your belongings during the relocation. This choice has a cost associated with it, but it is probably a good idea. The second option, called Full Replacement Value Waiver, offers minimal reimbursement for any losses. The valuation is set at $0.60 per pound, per item. That means that your lightweight, 10-pound Italian racing bike you paid $1500 for will be assigned a value of $6.00 if it gets crushed by something shifting in the truck. The fact that this insurance is included in the cost of the move will not offer much consolation. Remember that even with the Full Replacement Value coverage, you must note items of extraordinary value (generally defined as over $100 per pound) on the inventory to assure their coverage. Never send irreplaceable items in the moving truck.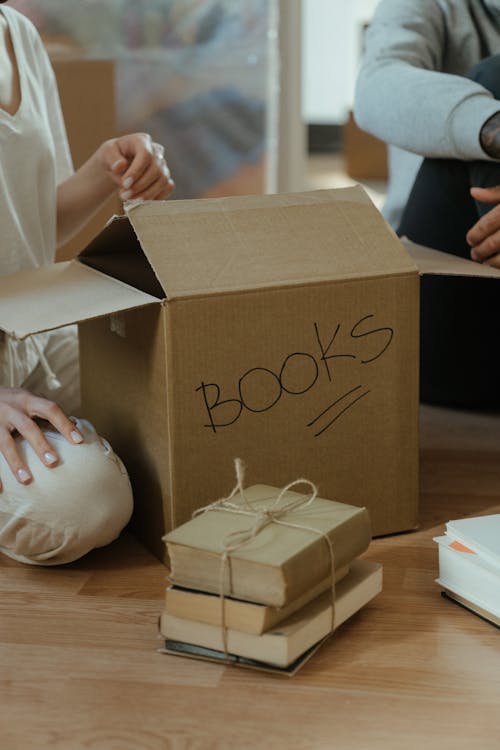 What's the difference between a moving company and a moving broker?
Brokers don't transport anything; movers do that. Moving brokers operate like insurance brokers or mortgage brokers, developing an understanding of your circumstances and what you are looking for, and then working to match you with an appropriate moving company for your Florida relocation process. Like moving companies, brokers register with FMCSA and are assigned a DOT number to reference. They must have written agreements with the movers they refer to you and must have access to the mover's tariff.
A good broker may save you time if they connect you with the right moving company. But be cautious: brokers are sometimes sham companies that conduct themselves disreputably. Watch out for signs that you are dealing with a rogue operator. For example, if the local moving companies have no local presence and answer the phone using a generic greeting rather than a specific company name, that is a red flag. If the broker asks for a cash deposit, be suspicious. Some broker scams consist of collecting deposits for moves that they fail to find movers to perform. In other cases, the deposit goes entirely to the broker, while the consumer believes that it is a portion of the overall move cost payment. Watch out for these bad apples; the reputable companies in Florida and New York City are out there.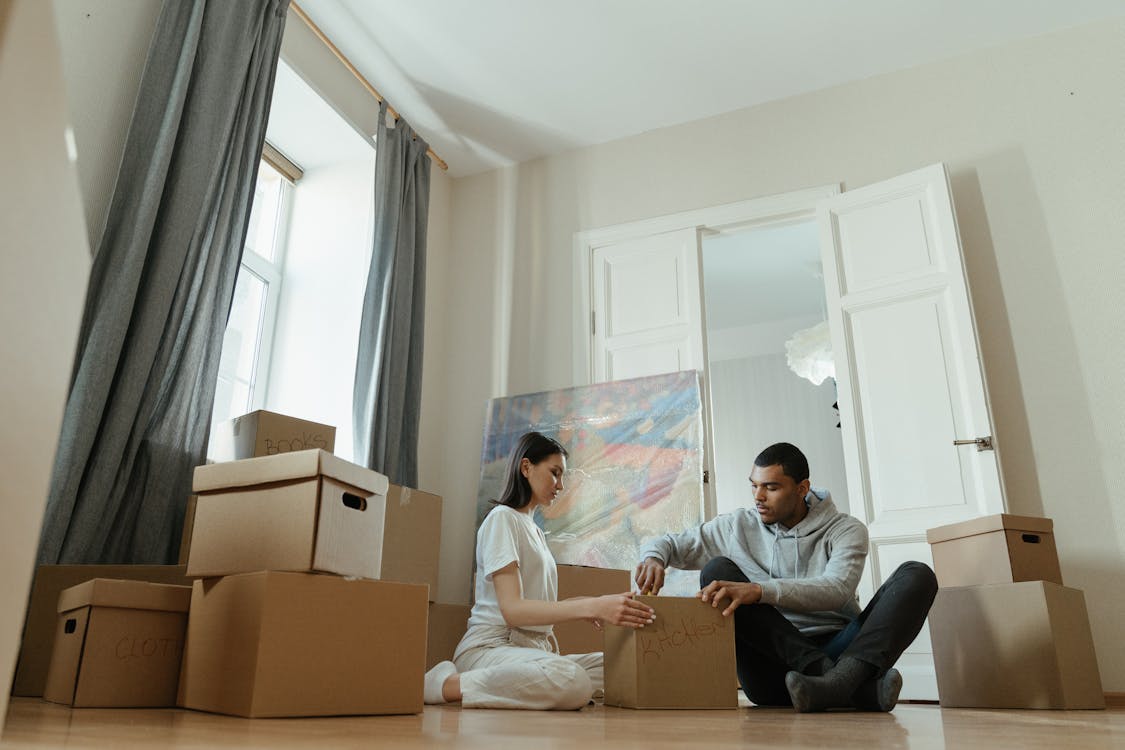 Popular Routes From NYC to FL
NYC to Fort Lauderdale
NYC to Pembroke Pines
NYC to Hollywood
NYC to Miramar
NYC to Coral Springs
NYC to Gainesville
NYC to Lehigh Acres
NYC to Brandon
NYC to Clearwater
NYC to Palm Bay
NYC to Miami Gardens
NYC to Spring Hill
NYC to Pompano Beach
NYC to West Palm Beach
NYC to Lakeland
NYC to Davie
NYC to Boca Raton
NYC to Riverview
NYC to Sunrise
NYC to Plantation
NYC to Alafaya
NYC to Deltona
NYC to Miami Beach
NYC to Town 'n' Country
NYC to Palm Coast
NYC to Largo
NYC to Melbourne
NYC to Deerfield Beach
NYC to Fort Myers
NYC to The Villages
NYC to Pine Hills
NYC to Boynton Beach
NYC to Kendall
NYC to Lauderhill
NYC to Kissimmee
NYC to Weston
NYC to Poinciana
NYC to Homestead
NYC to Delray Beach
NYC to Daytona Beach
NYC to North Port
NYC to Tamarac
NYC to Jupiter
NYC to Wellington
NYC to Port Orange
NYC to North Miami
NYC to Port Charlotte
NYC to Palm Harbor
NYC to The Hammocks
NYC to Fountainebleau
NYC to Coconut Creek
NYC to Doral
NYC to Sanford
NYC to Ocala
NYC to Wesley Chapel
NYC to Margate
NYC to Sarasota
NYC to Bradenton
NYC to Tamiami
NYC to Palm Beach Gardens
NYC to Kendale Lakes
NYC to Bonita Springs
NYC to Pinellas Park
NYC to Pensacola
NYC to Apopka
NYC to St. Cloud
NYC to Country Club
NYC to Coral Gables
NYC to University
NYC to Ocoee
NYC to Titusville
NYC to Fort Pierce
NYC to Oakland Park
NYC to Cutler Bay
NYC to North Lauderdale
NYC to Altamonte Springs
NYC to Winter Garden
NYC to North Miami Beach
NYC to North Fort Myers
NYC to Ormond Beach
NYC to Four Corners
NYC to Winter Haven
NYC to Greenacres
NYC to Oviedo
NYC to The Acreage
NYC to Hallandale Beach
NYC to Horizon West
NYC to Plant City
NYC to Royal Palm Beach
NYC to Kendall West
NYC to Land O' Lakes
NYC to Lake Worth
NYC to Valrico
New York City, NY Includes The Following Zip Codes:
10001, 10002, 10003, 10004, 10005, 10006, 10007, 10008, 10009, 10010, 10011, 10012, 10013, 10014, 10016, 10017, 10018, 10019, 10020, 10021, 10022, 10023, 10024, 10025, 10026, 10027, 10028, 10029, 10030, 10031, 10032, 10033, 10034.

Florida includes the following zip codes:
32003, 32004, 32006, 32007, 32008, 32009, 32011, 32013, 32024, 32025, 32030, 32033, 32034, 32035, 32038, 32040, 32041, 32042, 32043, 32044, 32046, 32050, 32052, 32053, 32054, 32055, 32056, 32058, 32059, 32060, 32061, 32062, 32063. 
Frequently Asked Questions(FAQ)
What is the average cost to move from NY to Florida?
Moving from New York to Florida can cost anywhere from $1,700 and $5,000, depending on the size, route, distance, and date of the relocation. It will be more expensive to hire a professional moving company.
Is moving from NY to Florida worth it?
There is a town for every budget and lifestyle in Florida, regardless of where you choose to relocate. Moving from New York to Florida has several advantages, including a lower cost of living, no state income tax, and a mild climate. It's not a bad thing to become a full-time snowbird.
What is the cheapest way to move from NY to FL?
There are several inexpensive ways to move from New York to Florida, including taking the train, renting a moving truck, or renting a moving container (POD), all of which are time-consuming and inconvenient. However, if you hire a professional moving company like Three Movers, you will receive a stress-free, quick, and reliable moving service.
Is it cheaper to live in Florida or NY?
The cost of living in Florida is significantly lower than that in New York City. While real estate prices vary based on where you live in Florida, even the most costly cities are still less expensive.
Which part of Florida is best to live in?
If you enjoy warm weather, sandy beaches, and long days in the sun, Florida may be the place for you. The best places to live in Florida are Miami, Lakeland, Tallahassee, Daytona Beach, Orlando, etc.
You Also Might Be interested In