97%
of customers
recommend us
Moving to Florida? Here's Everything You Should Know
Published on 2020-07-17
Are you considering moving to the Sunshine State? For years, Florida has been a popular destination for those who want to escape the cold weather of the north and settle in a warmer climate. It's notoriously popular among retirees and snow birds alike. However, Americans and even international folks of all ages are feeling the lure of Florida.
Home to sunshine, almost 700 miles of gorgeous beaches and Mickey Mouse, there's never a shortage of activities living in Florida. Whether job prospects, cost of living, or the weather is what draws you to the state, there are some things you need to know before you go.

What is the weather really like in Florida?
With a nickname like the "Sunshine State," you probably expect Florida to be constant sunshine. While there is some truth to this, it is a large state and the weather can vary slightly depending on where you're located. Weather in Florida largely changes based on longitude, latitude and proximity to the coast. In general, you can expect summer throughout the state to be long, fairly humid and very hot. Regular thunderstorms are the norm during Florida summers, however, they rarely last longer than 45 minutes.
Since most of Florida is a sub-tropical climate, much of the state experiences very mild, pleasant weather in the winter. However, communities that are farther north may experience periods of short cold snaps.
If you're looking for a top rated professional movers to help with your upcoming move to Florida, look no further than Three Movers. We are a professional moving company that offers a full range of services to make your long distance move including cross country move as stress free as possible. We can provide you with packing supplies and packing services assistance, loading and unloading services, and even transportation if needed. We have a team of experienced and friendly long distance movers including corporate relocation manager who are dedicated to making your moving process as smooth and seamless as possible. Contact us today for a free quote!
What can I expect moving to Florida?

Whether you're moving to the Sunshine State to retire, escape the cold or for job opportunities, here are a few things you should know to get the most out of your experience:
Florida taxes are low. One of the best parts about living in Florida is the fact that there is no state income tax. However, the gas taxes can be a little higher than you may expect.
Florida resident discounts exist. There are numerous local attractions throughout the state and Florida residents can receive discounts to almost all of them.
The state is very flat. Florida lacks the mountains and valleys that you find across much of the United States.
Hurricanes are a real threat. Prior to moving to Florida, you should read up on hurricane safety and always keep an eye on the weather during hurricane months. Also, make sure you have an evacuation plan in place if it ever comes to that.
Tourists are a part of Florida life. Be prepared to encounter an influx of tourists during popular times of the year. You'll also notice the migration of snowbirds during the cold winters.
You should make a trip to Disney World. Although trips to Disney World can be pricey, you don't have a proper Florida experience without it.
Nature in Florida goes beyond the beaches. There's more to the nature scene in Florida than just the beaches. You can go boating in the Everglades and other inland lakes. Also, hiking, kayaking, zip-lining and even hot air balloon rides are some of the lesser known outdoor adventures in Florida.
Florida is a swing state. Make sure you register to vote, as your vote carries a lot of weight during presidential elections. Because of this, you'll notice more political ads and more frequent knocks on your door.
What city should I move to in Florida?
With the numerous stunning beachside towns, bustling coastal cities and quiet central country living, there's something for everyone in Florida. If you love city life, you'll feel at home in the fast-paced, metropolitan lifestyle of Miami or even the progressive culture of St. Petersburg. To experience great food and cultural scene paired with plenty of outdoor activities, consider moving to Sarasota.
The northeast coast of Florida, and more specifically the city of St. Augustine, is a flashback to "Old Florida." With the Spanish Colonial architecture and tight cobblestone streets, St. Augustine is often considered one of the most beautiful cities in Florida. If you're a fan of history, St. Augustine is also the oldest European settlement in the US; providing effortless old-world charm.
Some of the most picture-perfect beaches are located in the state's panhandle and western gulf coast. Whereas the Florida Keys is one of the most scenic and quirkiest places in Florida. It's the perfect place to retire and will have you feeling like you're on vacation 24/7.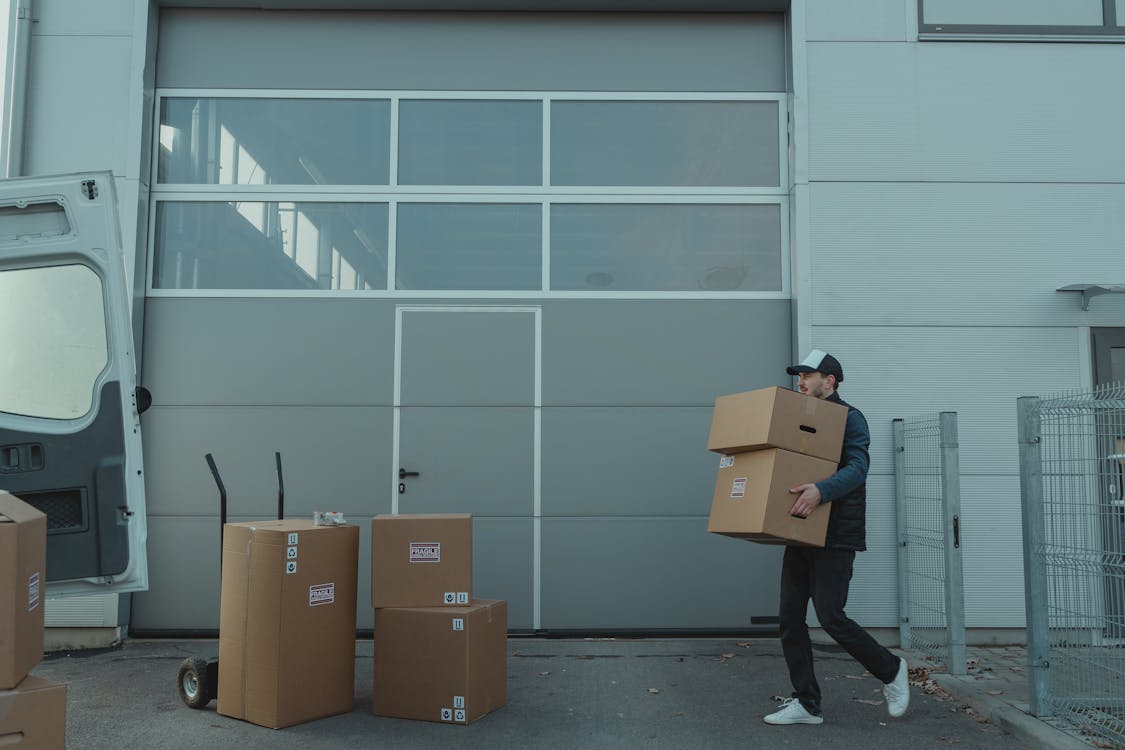 Moving Tips for your Florida Relocation
As you begin the process of moving to Florida, we've provided some tips and tricks to help get you started. Along the way, do not hesitate to give our office a call. We're always available to answer questions and give you excellent moving and storage advice.
Begin early. Most people underestimate how much stuff they have and you don't want to find yourself in a scramble on moving day. Start your preparation and packing process as early as possible.
Stock up on moving supplies. You will likely need more boxes than you think. Collect plenty of boxes, tape, packing paper and other moving supplies that you'll need.
De-clutter and purge. This is by far the best thing that you can do for yourself when moving. Go through your entire home and decide what you want to keep, donate, sell or put in storage. At Three Movers, in addition to our moving services, we offer comprehensive storage services as well.
Label your boxes. During the packing process make sure to label what is inside and what room they correspond to. This helps you keep track of things and make the unpacking go much smoother.
Avoid weekends if possible. Moving rates typically don't change based on the day of the week in the moving industry. However, should you run into any issues during your move, government offices will be only open during the weekdays.
Fill out your change of address. This is a step that often gets forgotten. Make sure that any mail you receive at your old address gets forwarded to your new one. This can be achieved by a quick visit to your local Post Office or filling out a simple form online.
Pack a bag of essentials for moving day. This is where you'll want to keep any necessary medications, important documents or clothing and toiletries you'll need during the move.


How do I hire a Florida moving and storage expert?
Ready to make a move to Florida? You're not alone. If you're overwhelmed by the sheer amount of stuff you need to move, consider hiring a professional moving company for the moving service. Leave the moving and storage that you require up to the professionals.
At Three Movers, we specialize in professional moving and storage to and from the state of Florida. We'd be happy to take all of the stress out of your relocation and provide you with the service you deserve. Whether you need packing, unpacking, corporate moving services, physical moving or storage services, we guarantee that you'll get the best price with us.
Call Three Movers today for your FREE quote and get ready to relish in all the beauty that Florida has to offer. Enjoy the peace of mind that comes with letting full service moving company experts manage the safe, secure and timely transport of your belongings to your new home in the Sunshine State.