97%
of customers
recommend us
Moving From Massachusetts To Florida
Published on 2020-09-22
Moving from Massachusetts to Florida sounds like a grand adventure. If you consider this long-distance move during a long cold winter especially for couples who to make their long distance relationship work, the temptation is probably too much to pass up. Both states have much to offer residents, but long distance couples in Americans love to start over in a new place, with over 3 million relocating to a new state every year. The average interstate move is around 1200 miles (which will take you from Boston down to Orlando, Florida) and has a price tag of $4,100. When planning to move to Florida, you may only be focused on the beautiful sunshine. But, the moving process can be quite stressful and could encounter bad movers. We'll talk about certain red flags for a long distance moving company later.
| Massachusetts to Florida | Distance | 2 BR | 3 BR | 4 BR |
| --- | --- | --- | --- | --- |
| Boston, MA to Jacksonville, FL | 1018 miles | $3,654 – $4,612 | $5,466 – $7,279 | $7,279 – $10,604 |
| Worcester, MA to Miami, FL | 1233 miles | $3,913 – $4,951 | $5,874 – $7,835 | $7,835 – $11,438 |
| Springfield, MA to Tampa, FL | 1121 miles | $3,772 – $4,766 | $5,650 – $7,529 | $7,529 – $10,977 |
| Cambridge, MA to Orlando, FL | 1114 miles | $3,781 – $4,778 | $5,665 – $7,550 | $7,550 – $11,010 |
| Lowell, MA to St. Petersburg, FL | 1207 miles | $3,899 – $4,932 | $5,851 – $7,802 | $7,802 – $11,386 |
| Brockton, MA to Hialeah, FL | 1236 miles | $3,913 – $4,951 | $5,874 – $7,835 | $7,835 – $11,438 |
| New Bedford, MA to Port St. Lucie, FL | 1119 miles | $3,780 – $4,777 | $5,664 – $7,549 | $7,549 – $11,008 |
| Quincy, MA to Tallahassee, FL | 1097 miles | $3,654 – $4,613 | $5,466 – $7,280 | $7,280 – $10,605 |
| Lynn, MA to Cape Coral, FL | 1258 miles | $3,898 – $4,930 | $5,849 – $7,800 | $7,800 – $11,382 |
| Fall River, MA to Fort Lauderdale, FL | 1191 miles | $3,791 – $4,791 | $5,681 – $7,573 | $7,573 – $11,047 |
THREE MOVERS
If you're looking for a top rated moving company that can help you relocate from Massachusetts to Florida, look no further than THREE MOVERS. Our long distance relocation services are designed to help couples stay in the same page emotionally, while our full service movers take care of all the details of your move. Plus, Florida offer some of the most incredible beaches in the world, as well as world class restaurants and breathtaking scenery for couples in long distance relationships to enjoy on their relocation. So if you're looking for a hassle free move, give THREE MOVERS a call today on our Texas dmv phone!
We offer full-service moving services that are reliable and efficient, and we're careful to plan every step of the relocation process so that it goes as smoothly as possible. Plus, our relocation experts have years of experience helping people move long-distance, so they know exactly what to do to make the move as easy on you as possible.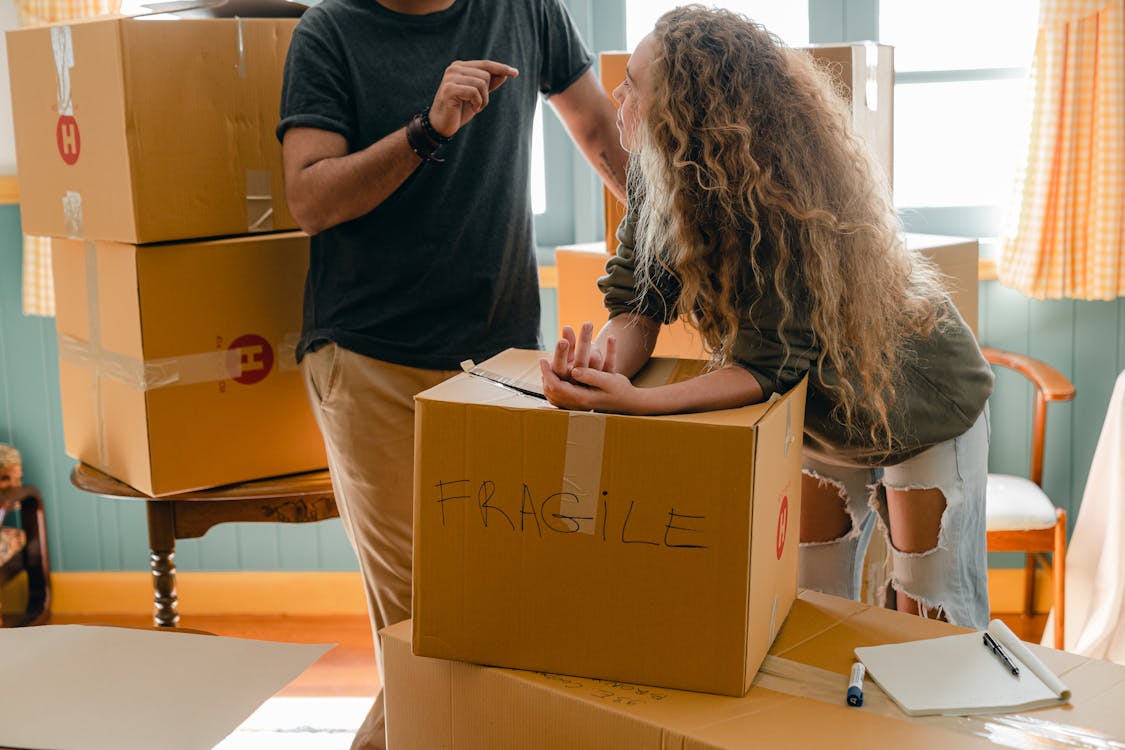 When relocating from Massachusetts to Florida, organizing the move takes planning, and you need to find the right partner—that partner is your moving professional. Once you start looking online, you may receive calls and emails from movers and brokers offering you quotes for your move from Massachusetts to Florida —possibly more offers than you expected or wanted. What you need is a system to identify the good ones and narrow it down to the one that is best for you.
First, ask people you know. You probably have family members or friends who have moved. Find out if they had a good (or bad) experience with their relocation service and dig a little deeper to determine why. Perhaps you can learn from their mistakes. Sure, you can avoid using a bad mover, but maybe they have advice for you to follow through the move process as well. Check with the Better Business Bureau when researching potential vendors, to find out if they have a favorable complaint history. You may also find referrals from your employer; whether or not the move is work-related, the human resources or procurement department might recommend vendors with which they have a good history.
One important criterion is to validate that any mover you are considering has registered with the FMCSA, or Federal Motor Carrier Safety Administration, embedded in the Department of Transportation. FMCSA rules require all interstate movers to register, and the agency maintains a database with relevant information about the companies' safety record and complaint history. It has also developed clear rules that govern the interactions between MA to FL movers or brokers and consumers to protect shippers (that's you) from potential fraud.
Contact an agent by filling out the fast quote form and get your next move started today!
Moving companies must provide the consumer with some precise information when bidding for your move from Massachusetts to Florida. The FMCSA enacted these rules because of rogue operators taking advantage of unsuspecting consumers. Of course, most companies are honest, but a few shady characters make it hard for everyone else in every industry. The rules are described in a helpful resource titled Your Rights and Responsibilities When You Are Moving, and you can review it on the FMCSA website. Professional movers and brokers will also provide you with a copy or a link to it when they submit a quote for your consideration. This brochure, aided by its companion moving checklist called Ready To Move, will help you understand the moving industry language and negotiate your contract effectively.
FMCSA rules require that movers conduct an onsite survey of your household goods shipment before offering a price quote for the move. This rule protects the integrity of the estimation process. It is suspicious if a moving company doesn't want to do the in-person walkthrough, and you should consider using a different mover. The same is true if a mover doesn't provide a written estimate (they should sign it, and you should also.) When the company supplies you with the estimate, check the inventory carefully. The inventory (sometimes called a cube sheet or a table of measurements) is a list of everything in your house that will be moved, right down to the estimated number of boxes. If things are left off the list, it can cause problems on moving day, and lead to conflict regarding loading, truck size, and pricing.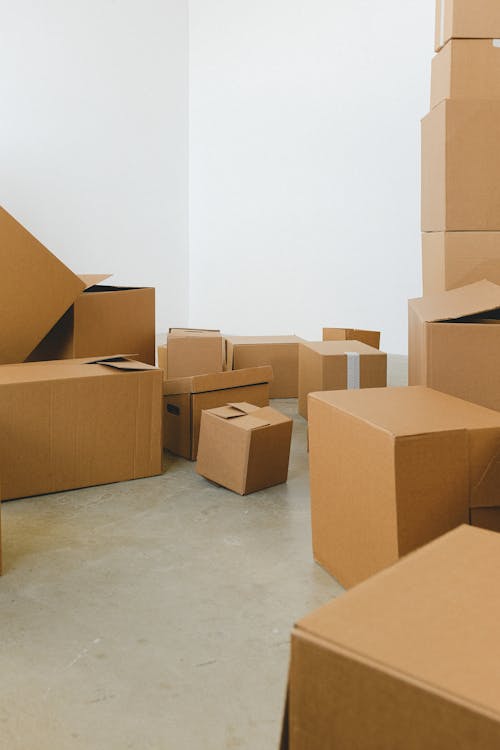 Moving can be stressful. But by taking the time to find the best mover for your relocation, you can rest easy and enjoy the ride.
FAQs About Movers Massachusetts to Florida
Popular Routes From Massachusetts to Florida
Boston to Jacksonville
Boston to Miami
Boston to Tampa
Boston to Orlando
Boston to St. Petersburg
Boston to Hialeah
Boston to Tallahassee
Boston to Port St. Lucie
Boston to Cape Coral
Boston to Fort Lauderdale
Boston to Pembroke Pines
Boston to Hollywood
Boston to Miramar
Boston to Coral Springs
Boston to Gainesville
Boston to Lehigh Acres
Boston to Brandon
Boston to Clearwater
Boston to Palm Bay
Boston to Miami Gardens
Worcester to Jacksonville
Worcester to Miami
Worcester to Tampa
Worcester to Orlando
Worcester to St. Petersburg
Worcester to Hialeah
Worcester to Tallahassee
Worcester to Port St. Lucie
Worcester to Cape Coral
Worcester to Fort Lauderdale
Worcester to Pembroke Pines
Worcester to Hollywood
Worcester to Miramar
Worcester to Coral Springs
Worcester to Gainesville
Worcester to Lehigh Acres
Worcester to Brandon
Worcester to Clearwater
Worcester to Palm Bay
Worcester to Miami Gardens
Springfield to Jacksonville
Springfield to Miami
Springfield to Tampa
Springfield to Orlando
Springfield to St. Petersburg
Springfield to Hialeah
Springfield to Tallahassee
Springfield to Port St. Lucie
Springfield to Cape Coral
Springfield to Fort Lauderdale
Springfield to Pembroke Pines
Springfield to Hollywood
Springfield to Miramar
Springfield to Coral Springs
Springfield to Gainesville
Springfield to Lehigh Acres
Springfield to Brandon
Springfield to Clearwater
Springfield to Palm Bay
Springfield to Miami Gardens
Cambridge to Jacksonville
Cambridge to Miami
Cambridge to Tampa
Cambridge to Orlando
Cambridge to St. Petersburg
Cambridge to Hialeah
Cambridge to Tallahassee
Cambridge to Port St. Lucie
Cambridge to Cape Coral
Cambridge to Fort Lauderdale
Cambridge to Pembroke Pines
Cambridge to Hollywood
Cambridge to Miramar
Cambridge to Coral Springs
Cambridge to Gainesville
Cambridge to Lehigh Acres
Cambridge to Brandon
Cambridge to Clearwater
Cambridge to Palm Bay
Cambridge to Miami Gardens
Lowell to Jacksonville
Lowell to Miami
Lowell to Tampa
Lowell to Orlando
Lowell to St. Petersburg
Lowell to Hialeah
Lowell to Tallahassee
Lowell to Port St. Lucie
Lowell to Cape Coral
Lowell to Fort Lauderdale
Lowell to Pembroke Pines
Lowell to Hollywood
Lowell to Miramar
Lowell to Coral Springs
Lowell to Gainesville
Lowell to Lehigh Acres
Lowell to Brandon
Lowell to Clearwater
Lowell to Palm Bay
Lowell to Miami Gardens
Brockton to Jacksonville
Brockton to Miami
Brockton to Tampa
Brockton to Orlando
Brockton to St. Petersburg
Brockton to Hialeah
Brockton to Tallahassee
Brockton to Port St. Lucie
Brockton to Cape Coral
Brockton to Fort Lauderdale
Brockton to Pembroke Pines
Brockton to Hollywood
Brockton to Miramar
Brockton to Coral Springs
Brockton to Gainesville
Brockton to Lehigh Acres
Brockton to Brandon
Brockton to Clearwater
Brockton to Palm Bay
Brockton to Miami Gardens
Massachusetts includes the following zip codes:
01001, 01002, 01003, 01004, 01005, 01007, 01008, 01009, 01010, 01011, 01012, 01013, 01014, 01020, 01021, 01022, 01026, 01027, 01028, 01029, 01030, 01031, 01032, 01033, 01034, 01035, 01036, 01037, 01038, 01039, 01040, 01041, 01050, 01053, 01054, 01056, 01057, 01059, 01060, 01061, 01062, 01062, 01063, 01066, 01068, 01069, 01070, 01071, 01072, 01073, 01074, 01075, 01077, 01079, 01080, 01081, 01082, 01083, 01084, 01085, 01086, 01088, 01089, 01090, 01092, 01093, 01094, 01095, 01096, 01097, 01098, 01101, 01102, 01103, 01104, 01105, 01106, 01107, 01108, 01109, 01111, 01115, 01116, 01118, 01119, 01128, 01129, 01138, 01139, 01144, 01151, 01152, 01199, 01201, 01202, 01203, 01220, 01222, 01223, 01224, 01225, 01226, 01227, 01229, 01230, 01235, 01236, 01237, 01238, 01240, 01242, 01243, 01244, 01245, 01247, 01252, 01253, 01254, 01255, 01256, 01257, 01258, 01259, 01260, 01262, 01263, 01264, 01266, 01267, 01270, 01301, 01302, 01330, 01331, 01337, 01338, 01339, 01340, 01341, 01342, 01343, 01344, 01346, 01347, 01349, 01350, 01351, 01354, 01355, 01360, 01364, 01366, 01367, 01368, 01370, 01373, 01375, 01376, 01378, 01379, 01380, 01420, 01430, 01431, 01432, 01434, 01436, 01438, 01440, 01441, 01450, 01451, 01452, 01453, 01460, 01462, 01463, 01464, 01467, 01468, 01469, 01470, 01471, 01472, 01473, 01474, 01475, 01501, 01503, 01504, 01505, 01506, 01507, 01508, 01509, 01510, 01515, 01516, 01518, 01519, 01520, 01521, 01522, 01523, 01524, 01525, 01526, 01527, 01529, 01531, 01532, 01534, 01535, 01536, 01537, 01538, 01540, 01541, 01542, 01543, 01545, 01546, 01550, 01560, 01561, 01562, 01564, 01566, 01568, 01569, 01570, 01571, 01581, 01583, 01585, 01586, 01588, 01590, 01601, 01602, 01603, 01604, 01605, 01606, 01607, 01608, 01609, 01610, 01611, 01612, 01613, 01614, 01615, 01653, 01655, 01701, 01702, 01703, 01704, 01705, 01718, 01719, 01720, 01721, 01730, 01731, 01740, 01741, 01742, 01745, 01746, 01747, 01748, 01749, 01752, 01754, 01756, 01757, 01760, 01770, 01772, 01773, 01775, 01776, 01778, 01784, 01801, 01803, 01805, 01810, 01812, 01813, 01815, 01821, 01822, 01824, 01826, 01827, 01830, 01831, 01832, 01833, 01834, 01835, 01840, 01841, 01842, 01843, 01844, 01845, 01850, 01851, 01852, 01853, 01854, 01860, 01862, 01863, 01864, 01865, 01866, 01867, 01876, 01879, 01880, 01885, 01886, 01887, 01888, 01889, 01890, 01899, 01901, 01902, 01903, 01904, 01905, 01906, 01907, 01908, 01910, 01913, 01915, 01921, 01922, 01923, 01929, 01930, 01931, 01936, 01937, 01938, 01940, 01944, 01945, 01949, 01950, 01951, 01952, 01960, 01961, 01965, 01966, 01969, 01970, 01971, 01982, 01983, 01984, 01985, 02018, 02019, 02020, 02021, 02025, 02026, 02027, 02030, 02032, 02035, 02038, 02040, 02041, 02043, 02044, 02045, 02047, 02048, 02050, 02051, 02052, 02053, 02054, 02055, 02056, 02059, 02060, 02061, 02062, 02065, 02066, 02067, 02070, 02071, 02072, 02081, 02090, 02093, 02108, 02109, 02110, 02111, 02112, 02113, 02114, 02115, 02116, 02117, 02118, 02119, 02120, 02121, 02122, 02123, 02124, 02125, 02126, 02127, 02128, 02129, 02130, 02131, 02132, 02133, 02134, 02135, 02136, 02137, 02138, 02139, 02140, 02141, 02142, 02143, 02144, 02145, 02148, 02149, 02150, 02151, 02152, 02153, 02155, 02156, 02163, 02169, 02170, 02171, 02176, 02180, 02184, 02185, 02186, 02187, 02188, 02189, 02190, 02191, 02196, 02199, 02201, 02203, 02204, 02205, 02206, 02210, 02211, 02212, 02215, 02217, 02222, 02238, 02241, 02269, 02283, 02284, 02293, 02297, 02298, 02301, 02302, 02303, 02304, 02305, 02322, 02324, 02325, 02327, 02330, 02331, 02332, 02333, 02334, 02337, 02338, 02339, 02341, 02343, 02344, 02345, 02346, 02347, 02348, 02349, 02350, 02351, 02355, 02356, 02357, 02358, 02359, 02360, 02361, 02362, 02364, 02366, 02367, 02368, 02370, 02375, 02379, 02381, 02382, 02420, 02421, 02445, 02446, 02447, 02451, 02452, 02453, 02454, 02455, 02456, 02457, 02458, 02459, 02460, 02461, 02462, 02464, 02465, 02466, 02467, 02468, 02471, 02472, 02474, 02475, 02476, 02477, 02478, 02479, 02481, 02482, 02492, 02493, 02494, 02495, 02532, 02534, 02535, 02536, 02537, 02538, 02539, 02540, 02541, 02542, 02543, 02552, 02553, 02554, 02556, 02557, 02558, 02559, 02561, 02562, 02563, 02564, 02568, 02571, 02574, 02575, 02576, 02584, 02601, 02630, 02631, 02632, 02633, 02634, 02635, 02637, 02638, 02639, 02641, 02642, 02643, 02644, 02645, 02646, 02647, 02648, 02649, 02650, 02651, 02652, 02653, 02655, 02657, 02659, 02660, 02661, 02662, 02663, 02664, 02666, 02667, 02668, 02669, 02670, 02671, 02672, 02673, 02675, 02702, 02703, 02712, 02713, 02714, 02715, 02717, 02718, 02719, 02720, 02721, 02722, 02723, 02724, 02725, 02726, 02738, 02739, 02740, 02741, 02742, 02743, 02744, 02745, 02746, 02747, 02748, 02760, 02761, 02762, 02763, 02764, 02766, 02767, 02768, 02769, 02770, 02771, 02777, 02779, 02780, 02790, 02791, 05501
Florida includes the following zip codes:
32003, 32004, 32006, 32007, 32008, 32009, 32011, 32013, 32024, 32025, 32030, 32033, 32034, 32035, 32038, 32040, 32041, 32042, 32043, 32044, 32046, 32050, 32052, 32053, 32054, 32055, 32056, 32058, 32059, 32060, 32061, 32062, 32063, 32064, 32065, 32066, 32067, 32068, 32071, 32073, 32079, 32080, 32081, 32082, 32083, 32084, 32085, 32086, 32087, 32091, 32092, 32094, 32095, 32096, 32097, 32099, 32102, 32105, 32110, 32111, 32112, 32113, 32114, 32115, 32116, 32117, 32118, 32119, 32120, 32121, 32122, 32123, 32124, 32125, 32126, 32127, 32128, 32129, 32130, 32131, 32132, 32133, 32134, 32135, 32136, 32137, 32138, 32139, 32140, 32141, 32142, 32143, 32145, 32147, 32148, 32149, 32157, 32158, 32159, 32160, 32162, 32163, 32164, 32168, 32169, 32170, 32173, 32174, 32175, 32176, 32177, 32178, 32179, 32180, 32181, 32182, 32183, 32185, 32187, 32189, 32190, 32192, 32193, 32195, 32198, 32201, 32202, 32203, 32204, 32205, 32206, 32207, 32208, 32209, 32210, 32211, 32212, 32214, 32216, 32217, 32218, 32219, 32220, 32221, 32222, 32223, 32224, 32225, 32226, 32227, 32228, 32229, 32231, 32232, 32233, 32234, 32235, 32236, 32238, 32239, 32240, 32241, 32244, 32245, 32246, 32247, 32250, 32254, 32255, 32256, 32257, 32258, 32259, 32260, 32266, 32277, 32301, 32302, 32303, 32304, 32305, 32306, 32307, 32308, 32309, 32310, 32311, 32312, 32313, 32314, 32315, 32316, 32317, 32318, 32320, 32321, 32322, 32323, 32324, 32326, 32327, 32328, 32329, 32330, 32331, 32332, 32333, 32334, 32335, 32336, 32337, 32340, 32341, 32343, 32344, 32345, 32346, 32347, 32348, 32350, 32351, 32352, 32353, 32355, 32356, 32357, 32358, 32359, 32360, 32361, 32362, 32399, 32401, 32402, 32403, 32404, 32405, 32406, 32407, 32408, 32409, 32410, 32411, 32412, 32413, 32417, 32420, 32421, 32422, 32423, 32424, 32425, 32426, 32427, 32428, 32430, 32431, 32432, 32433, 32434, 32435, 32437, 32438, 32439, 32440, 32442, 32443, 32444, 32445, 32446, 32447, 32448, 32449, 32452, 32455, 32456, 32457, 32459, 32460, 32461, 32462, 32463, 32464, 32465, 32466, 32501, 32502, 32503, 32504, 32505, 32506, 32507, 32508, 32509, 32511, 32512, 32513, 32514, 32516, 32520, 32521, 32522, 32523, 32524, 32526, 32530, 32531, 32533, 32534, 32535, 32536, 32537, 32538, 32539, 32540, 32541, 32542, 32544, 32547, 32548, 32549, 32550, 32559, 32560, 32561, 32562, 32563, 32564, 32565, 32566, 32567, 32568, 32569, 32570, 32571, 32572, 32577, 32578, 32579, 32580, 32583, 32588, 32591, 32601, 32602, 32603, 32604, 32605, 32606, 32607, 32608, 32609, 32610, 32611, 32612, 32614, 32615, 32616, 32617, 32618, 32619, 32621, 32622, 32625, 32626, 32627, 32628, 32631, 32633, 32634, 32635, 32639, 32640, 32641, 32643, 32644, 32648, 32653, 32654, 32655, 32656, 32658, 32662, 32663, 32664, 32666, 32667, 32668, 32669, 32680, 32681, 32683, 32686, 32692, 32693, 32694, 32696, 32697, 32701, 32702, 32703, 32704, 32706, 32707, 32708, 32709, 32710, 32712, 32713, 32714, 32715, 32716, 32718, 32719, 32720, 32721, 32722, 32723, 32724, 32725, 32726, 32727, 32728, 32730, 32732, 32733, 32735, 32736, 32738, 32739, 32744, 32745, 32746, 32747, 32750, 32751, 32752, 32753, 32754, 32756, 32757, 32759, 32762, 32763, 32764, 32765, 32766, 32767, 32768, 32771, 32772, 32773, 32774, 32775, 32776, 32777, 32778, 32779, 32780, 32781, 32783, 32784, 32789, 32790, 32791, 32792, 32793, 32794, 32795, 32796, 32798, 32799, 32801, 32802, 32803, 32804, 32805, 32806, 32807, 32808, 32809, 32810, 32811, 32812, 32814, 32815, 32816, 32817, 32818, 32819, 32820, 32821, 32822, 32824, 32825, 32826, 32827, 32828, 32829, 32830, 32831, 32832, 32833, 32834, 32835, 32836, 32837, 32839, 32853, 32854, 32855, 32856, 32857, 32858, 32859, 32860, 32861, 32862, 32867, 32868, 32869, 32872, 32877, 32878, 32885, 32886, 32887, 32891, 32896, 32897, 32899, 32901, 32902, 32903, 32904, 32905, 32906, 32907, 32908, 32909, 32910, 32911, 32912, 32919, 32920, 32922, 32923, 32924, 32925, 32926, 32927, 32931, 32932, 32934, 32935, 32936, 32937, 32940, 32941, 32948, 32949, 32950, 32951, 32952, 32953, 32954, 32955, 32956, 32957, 32958, 32959, 32960, 32961, 32962, 32963, 32964, 32965, 32966, 32967, 32968, 32969, 32970, 32971, 32976, 32978, 33001, 33002, 33004, 33008, 33009, 33010, 33011, 33012, 33013, 33014, 33015, 33016, 33017, 33018, 33019, 33020, 33021, 33022, 33023, 33024, 33025, 33026, 33026, 33027, 33028, 33029, 33030, 33031, 33032, 33033, 33034, 33035, 33036, 33037, 33039, 33040, 33041, 33042, 33043, 33045, 33050, 33051, 33052, 33054, 33055, 33056, 33060, 33061, 33062, 33063, 33064, 33065, 33066, 33067, 33068, 33069, 33070, 33071, 33072, 33073, 33074, 33075, 33076, 33077, 33081, 33082, 33083, 33084, 33090, 33092, 33093, 33097, 33101, 33102, 33106, 33109, 33111, 33112, 33114, 33116, 33119, 33122, 33124, 33125, 33126, 33127, 33128, 33129, 33130, 33131, 33132, 33133, 33134, 33135, 33136, 33137, 33138, 33139, 33140, 33141, 33142, 33143, 33144, 33145, 33146, 33147, 33149, 33150, 33151, 33152, 33153, 33154, 33155, 33156, 33157, 33158, 33160, 33161, 33162, 33163, 33164, 33165, 33166, 33167, 33168, 33169, 33170, 33172, 33173, 33174, 33175, 33176, 33177, 33178, 33179, 33180, 33181, 33182, 33183, 33184, 33185, 33186, 33187, 33188, 33189, 33190, 33191, 33192, 33193, 33194, 33195, 33196, 33197, 33198, 33199, 33206, 33222, 33231, 33233, 33234, 33238, 33239, 33242, 33243, 33245, 33247, 33255, 33256, 33257, 33261, 33265, 33266, 33269, 33280, 33283, 33296, 33299, 33301, 33302, 33303, 33304, 33305, 33306, 33307, 33308, 33309, 33310, 33311, 33312, 33313, 33314, 33315, 33316, 33317, 33318, 33319, 33320, 33321, 33322, 33323, 33324, 33325, 33326, 33327, 33328, 33329, 33330, 33331, 33332, 33334, 33335, 33336, 33337, 33338, 33339, 33340, 33345, 33346, 33348, 33349, 33351, 33355, 33359, 33388, 33394, 33401, 33402, 33403, 33404, 33405, 33406, 33407, 33408, 33409, 33410, 33411, 33411, 33412, 33412, 33413, 33414, 33414, 33415, 33416, 33417, 33418, 33419, 33420, 33421, 33422, 33424, 33425, 33426, 33427, 33428, 33429, 33430, 33431, 33432, 33433, 33434, 33435, 33436, 33437, 33438, 33440, 33441, 33442, 33443, 33444, 33445, 33446, 33448, 33449, 33454, 33455, 33458, 33459, 33460, 33461, 33462, 33463, 33464, 33465, 33466, 33467, 33468, 33469, 33470, 33471, 33472, 33473, 33474, 33475, 33476, 33477, 33478, 33480, 33481, 33482, 33483, 33484, 33486, 33487, 33488, 33493, 33496, 33497, 33498, 33499, 33503, 33508, 33509, 33510, 33511, 33513, 33514, 33521, 33523, 33524, 33525, 33526, 33527, 33530, 33534, 33537, 33538, 33539, 33540, 33541, 33542, 33543, 33544, 33545, 33547, 33548, 33549, 33550, 33556, 33558, 33559, 33563, 33564, 33565, 33566, 33567, 33568, 33569, 33570, 33571, 33572, 33573, 33574, 33575, 33576, 33578, 33579, 33583, 33584, 33585, 33586, 33587, 33592, 33593, 33594, 33595, 33596, 33597, 33598, 33601, 33602, 33603, 33604, 33605, 33606, 33607, 33608, 33609, 33610, 33611, 33612, 33613, 33614, 33615, 33616, 33617, 33618, 33619, 33620, 33621, 33622, 33623, 33624, 33625, 33626, 33629, 33630, 33631, 33633, 33634, 33635, 33637, 33646, 33647, 33650, 33655, 33660, 33664, 33672, 33673, 33674, 33675, 33677, 33679, 33680, 33681, 33682, 33684, 33685, 33686, 33687, 33688, 33689, 33694, 33701, 33702, 33703, 33704, 33705, 33706, 33707, 33708, 33709, 33710, 33711, 33712, 33713, 33714, 33715, 33716, 33729, 33730, 33731, 33732, 33733, 33734, 33736, 33738, 33740, 33741, 33742, 33743, 33744, 33747, 33755, 33756, 33757, 33758, 33759, 33760, 33761, 33762, 33763, 33764, 33765, 33766, 33767, 33769, 33770, 33771, 33772, 33773, 33774, 33775, 33776, 33777, 33778, 33779, 33780, 33781, 33782, 33784, 33785, 33786, 33801, 33802, 33803, 33804, 33805, 33806, 33807, 33809, 33810, 33811, 33812, 33813, 33815, 33820, 33823, 33825, 33826, 33827, 33830, 33831, 33834, 33835, 33836, 33837, 33838, 33839, 33840, 33841, 33843, 33844, 33845, 33846, 33847, 33848, 33849, 33850, 33851, 33852, 33853, 33854, 33855, 33856, 33857, 33858, 33859, 33860, 33862, 33863, 33865, 33867, 33868, 33870, 33871, 33872, 33873, 33875, 33876, 33877, 33880, 33881, 33882, 33883, 33884, 33885, 33888, 33890, 33896, 33897, 33898, 33901, 33902, 33903, 33904, 33905, 33906, 33907, 33908, 33909, 33910, 33911, 33912, 33913, 33914, 33915, 33916, 33917, 33918, 33919, 33920, 33921, 33922, 33924, 33927, 33928, 33929, 33930, 33931, 33932, 33935, 33936, 33938, 33944, 33945, 33946, 33947, 33948, 33949, 33950, 33951, 33952, 33953, 33954, 33955, 33956, 33957, 33960, 33965, 33966, 33967, 33970, 33971, 33972, 33973, 33974, 33975, 33976, 33980, 33981, 33982, 33983, 33990, 33991, 33993, 33994, 34101, 34102, 34103, 34104, 34105, 34106, 34107, 34108, 34109, 34110, 34112, 34113, 34114, 34116, 34117, 34119, 34120, 34133, 34134, 34135, 34136, 34137, 34138, 34139, 34140, 34141, 34142, 34143, 34145, 34146, 34201, 34202, 34203, 34204, 34205, 34206, 34207, 34208, 34209, 34210, 34211, 34212, 34215, 34216, 34217, 34218, 34219, 34220, 34221, 34222, 34223, 34224, 34228, 34229, 34230, 34231, 34232, 34233, 34234, 34235, 34236, 34237, 34238, 34239, 34240, 34241, 34242, 34243, 34249, 34250, 34251, 34260, 34264, 34265, 34266, 34267, 34268, 34269, 34270, 34272, 34274, 34275, 34276, 34277, 34280, 34281, 34282, 34284, 34285, 34286, 34287, 34288, 34289, 34290, 34291, 34292, 34293, 34295, 34420, 34421, 34423, 34428, 34429, 34430, 34431, 34432, 34433, 34434, 34436, 34441, 34442, 34445, 34446, 34447, 34448, 34449, 34450, 34451, 34452, 34453, 34460, 34461, 34464, 34465, 34470, 34471, 34472, 34473, 34474, 34475, 34476, 34477, 34478, 34479, 34480, 34481, 34482, 34483, 34484, 34487, 34488, 34489, 34491, 34492, 34498, 34601, 34602, 34603, 34604, 34605, 34606, 34607, 34608, 34609, 34610, 34611, 34613, 34614, 34636, 34637, 34638, 34639, 34652, 34653, 34654, 34655, 34656, 34660, 34661, 34667, 34668, 34669, 34673, 34674, 34677, 34679, 34680, 34681, 34682, 34683, 34684, 34685, 34688, 34689, 34690, 34691, 34692, 34695, 34697, 34698, 34705, 34711, 34712, 34713, 34714, 34715, 34729, 34731, 34734, 34736, 34737, 34739, 34740, 34741, 34742, 34743, 34744, 34745, 34746, 34747, 34748, 34749, 34753, 34755, 34756, 34758, 34759, 34760, 34761, 34762, 34769, 34770, 34771, 34772, 34773, 34777, 34778, 34785, 34786, 34787, 34788, 34789, 34797, 34945, 34946, 34947, 34948, 34949, 34950, 34951, 34952, 34953, 34954, 34956, 34957, 34958, 34972, 34973, 34974, 34979, 34981, 34982, 34983, 34984, 34985, 34986, 34987, 34988, 34990, 34991, 34992, 34994, 34995, 34996, 34997
You Also Might Be interested In