97%
of customers
recommend us
Moving Companies Florida To California
Published on 2020-08-19
Florida to California Movers
Moving from Florida to California is just trading one set of beautiful beaches for another, right? Both states have incredible coasts, although the water is quite a bit warmer in Florida, which allows for some pretty sweet diving and snorkeling and tour in your electric vehicles. Colder Pacific Ocean currents don't feed hurricane-strength winds, so California wins that tradeoff. Both states cherish their outdoor, incredible sports, healthy nature-loving lifestyles, world class dining even if they differ on politics. You definitely won't miss the humidity, and in California, you can find whatever climate you want—mountain, desert, or coastal or inland valley. It also has one of the highest household incomes in the nation which you will need to afford San Francisco.
If you're looking for top-rated Florida to California movers, you can't go wrong with us at Three Movers. With our rapidly expanding tech scene, delivery trucks, moving process that is both smooth and efficient, and wonderful culinary scene, we are the perfect choice for your relocation needs. Our commercial vehicles are top of the line and our delivery vehicles are some of the best in the business, so you can be sure your belongings will arrive safe and sound at your new home. And don't forget our championship winning sports teams – we have something for everyone here in sunny California! Not only are our customer service representatives top notch, but our innovative moving services are the best in the industry. We offer 100% satisfaction guaranteed for all of our moves and never use sub-contractors, so you can be sure that your personal belongings are safe with Three Movers professional movers. Check out some of the most popular tourist attractions or incredible scenery below and get started with your move today!
How do I find the right mover from Florida to California?
It's a big deal, moving from Florida to California, and you want to choose the best moving company for the job. How can you find a full-service, reputable company that can handle all the details of all the moving companies available, so you can have confidence that your move will be taken care of professionally? Start by choosing a mover registered with the FMCSA. The Federal Motor Carrier Safety Administration, part of the Department of Transportation, regulates interstate movers and brokers (more about brokers later.) FMCSA requires that professional movers follow the rules designed to protect consumers by providing them information and adhering to ethical business practices. Every registered moving company will have a number issued by the DOT, and you can research their safety record and complaint history by checking the FMCSA database.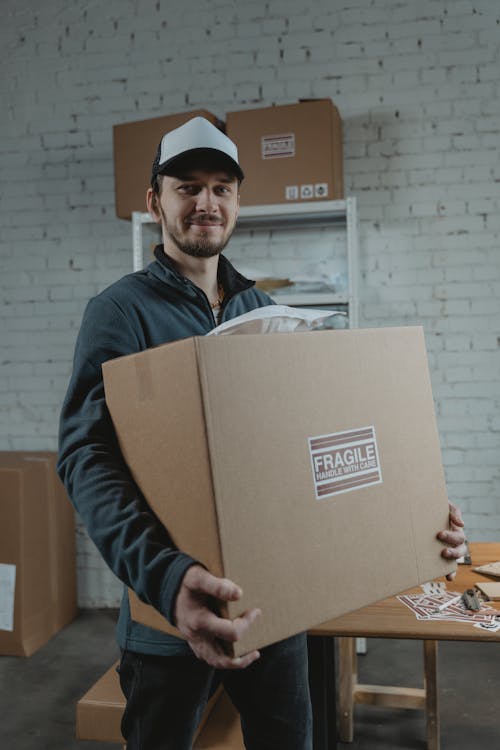 What rules do interstate movers have to follow?
Professional moving companies must conduct a physical survey of the household goods that you want to be moved, unless the residence is more than 50 miles from their office or their agent's location. You can waive this requirement, but you shouldn't. The best way to craft an accurate assessment of a shipment's weight is to see what it will include. That makes sense, and the movers you are considering should not hesitate to take the time to come and perform this inspection in just a short drive. With that information, they produce an estimate of the shipment's weight, which is the basis of the price they will charge you.
Estimates can be binding or non-binding. The moving company will usually prefer to offer a non-binding estimate, while the consumer prefers the security of a binding estimate. If the estimate is binding, it means that the price charged will not increase, even if the weight forecast by the company is low, as long as the shipper does not add anything to the inventory. The inventory is a comprehensive list of everything the mover noted in the physical walkthrough that is to go in the truck. Sometimes they call it a cube sheet or table of measurements. You should make sure it is complete, and that each company from which you receive an estimate works from the same inventory. That way, your comparison will be valid.
The movers also must provide you with a copy of their tariff, which is a list of all potential costs for which you may be responsible. These include the line-haul charges, which is the transportation portion of the move, plus charges for accessorial services for packing, crating, assembly of furniture, and long carries and flight charges. Tariffs also explain fees for impracticable operations, which is what the moving company calls conditions that can't be foreseen but must be resolved to complete delivery. To illustrate: if your destination is a high-rise apartment, the need to use the elevator for delivery falls under impracticable operations. If the standard delivery truck isn't allowed to park in front of the building for an extended period, that will result in additional charges as well. In contrast, a rural delivery with a steep winding driveway can cause other obstacles.
One essential requirement for movers and brokers is that the representative provide you with a copy of or link to a brochure FMCSA has created, called Your Rights and Responsibilities When You Move. This document details these and other rules, provides helpful hints, vocabulary, and additional vital information for your California Los Angeles movers.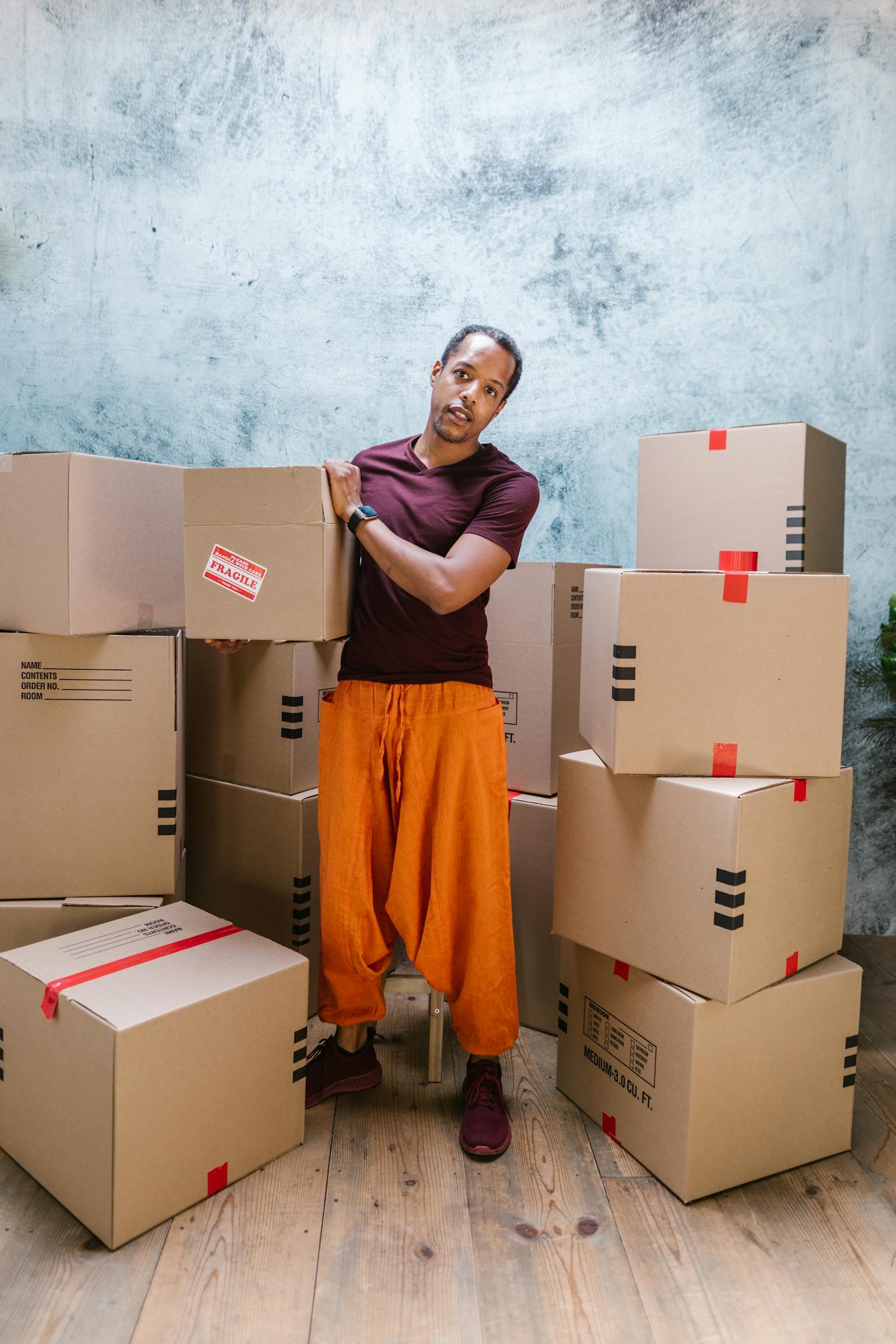 What is a moving broker?
A moving broker arranges for a move to take place but does not perform the transport, often working with several different moving companies to find the one that is the best match for the consumer's circumstances. This practice can be beneficial to you if you find a scrupulous broker with good contracts with reputable moving companies. The broker can save you from spending extra time going through the process of negotiating with more than one company by finding the ideal match for you. The FMCSA oversees brokers, and their records are maintained on the database along with the moving companies' histories. They are required to have written agreements established with any mover they contract for a consumer.
How can I avoid moving scams?
Sticking with the FMCSA registered companies is an excellent first step to ensure that you are engaging a reputable mover for your relocation. Those enterprises will provide you with their dispute resolution plans when giving you an estimate, so review that before choosing. While thousands of claims are filed every year, most involving lost or damaged goods or high prices, FMCSA states that almost all are amicably resolved.
Pay attention to the representative of the companies you are considering. A person should answer calls to the number provided, and the person should identify the company by name. If you call and always get a voice mail recording, or the phone is answered only by a vague greeting such as "moving company," you should be suspicious.
If the company is unwilling to provide any of the FMCSA brochure's information, don't hire them. If the company representative asks you to sign any blank or incomplete documents, refuse to do so and do not hire them. If they suggest that you don't need to worry about something in the contract, be wary. These are red flags. If they ask for a cash deposit before loading, be very cautious.
When you are in the process of obtaining estimates, if one company submits a weight forecast that is notably different than the others, it could be a scam. Be sure that the inventory is complete and inquire about the reason for the difference. If the estimate is non-binding, you may be stuck with a big surprise when the shipment is delivered.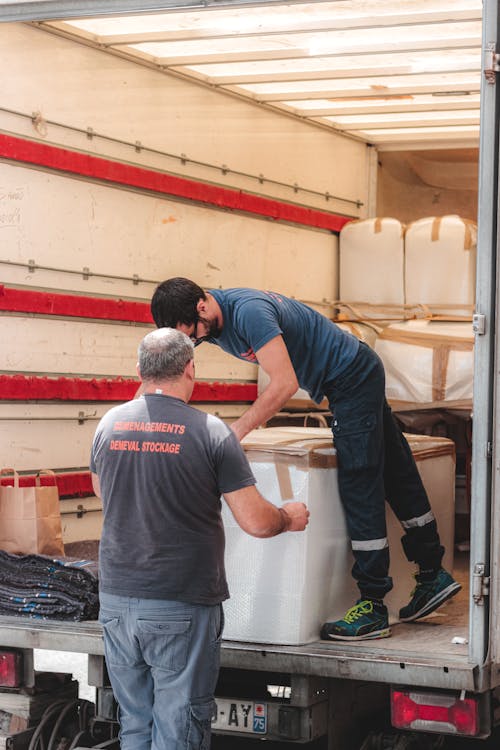 What about insurance?
The mover will provide you with two options for the valuation of your shipment. The default is Full Value Coverage, which will replace or repair any item lost or damaged, up to the declared value (with certain exceptions.) This coverage comes with an additional cost, determined by the moving company, and the fee will be stated in the moving estimate. Usually, there is a deductible applied. If you do not want to pay for the coverage, you can choose to waive it and have a valuation of $0.60 per pound applied at no additional charge, but you will most likely be disappointed if anything in your shipment is damaged. If it is worth moving, it is probably worth more than sixty cents per pound.
Cost Of Moves From Florida To California
| Florida to California | Distance | 2 BR | 3 BR | 4 BR |
| --- | --- | --- | --- | --- |
| Jacksonville, FL to Los Angeles, CA | 2143 miles | $5,001 – $6,368 | $7,582 – $10,157 | $10,157 – $14,902 |
| Miami, FL to San Diego, CA | 2264 miles | $5,148 – $6,559 | $7,814 – $10,475 | $10,475 – $15,381 |
| Pembroke Pines, FL to Carlsbad, CA | 2668 Miles | $4802.4 – $5869.6 | $6403.2 – $7203.6 | $8537.6 – $9871.6 |
| Tampa, FL to San Jose, CA | 2354 miles | $5,252 – $6,695 | $7,977 – $10,694 | $10,694 – $15,706 |
| Orlando, FL to San Francisco, CA | 2436 miles | $5,374 – $6,853 | $8,168 – $10,954 | $10,954 – $16,094 |
| Saint Petersburg, FL to Fresno, CA | 2240 miles | $5,094 – $6,487 | $7,724 – $10,349 | $10,349 – $15,183 |
| Hialeah, FL to Sacramento, CA | 2537 miles | $5,486 – $6,999 | $8,343 – $11,192 | $11,192 – $16,447 |
| Port Saint Lucie, FL to Long Beach, CA | 2280 miles | $5,129 – $6,535 | $7,784 – $10,432 | $10,432 – $15,315 |
| Davie, FL to Moreno Valley, CA | 2649 Miles | $4768.2 – $5827.8 | $6357.6 – $7152.3 | $8476.8 – $9801.3 |
| Naples, FL to Pasadena, CA | 2682 Miles | $4827.6 – $5900.4 | $6436.8 – $7241.4 | $8582.4 – $9923.4 |
| Sebastian, FL to Vacaville, CA | 2925 Miles | $5265 – $6435 | $7020 – $7897.5 | $9360 – $10822.5 |
| Tallahassee, FL to Oakland, CA | 2213 miles | $5,123 – $6,527 | $7,774 – $10,418 | $10,418 – $15,292 |
| West Palm Beach, FL to Stockton, CA | 2926 Miles | $5266.8 – $6437.2 | $7022.4 – $7900.2 | $9363.2 – $10826.2 |
| Cape Coral, FL to Bakersfield, CA | 2262 miles | $5,125 – $6,529 | $7,776 – $10,421 | $10,421 – $15,297 |
| Fort Lauderdale, FL to Anaheim, CA | 2307 miles | $5,263 – $6,709 | $7,994 – $10,719 | $10,719 – $15,745 |
Moves From Florida to California: Our Top Routes
We can help move from Florida to California along many different routes.. Here is the list of our most popular routes connecting Florida to California. 

Florida to Los Angeles
Jacksonville to Los Angeles
Miami to Los Angeles
Tampa to Los Angeles
Orlando to Los Angeles
St.Petersburg to Los Angeles
Hialeah to Los Angeles
Tallahassee to Los Angeles
Port St Lucie to Los Angeles
Cape Coral to Los Angeles
Fort Lauderdale to Los Angeles
Pembroke Pines to Los Angeles
Hollywood to Los Angeles
Miramar to Los Angeles
Coral Springs to Los Angeles
Gainesville to Los Angeles
Lehigh Acres to Los Angeles
Brandon to Los Angeles
Clearwater to Los Angeles
Palm Bay to Los Angeles
Miami Gardens to Los Angeles
Spring Hill to Los Angeles
Pompano Beach to Los Angeles
West Palm Beach to Los Angeles
Davie to Los Angeles
Lakeland to Los Angeles
Boca Raton to Los Angeles
Florida to San Francisco
Jacksonville to San Francisco
Miami to San Francisco
Tampa to San Francisco
Orlando to San Francisco
St.Petersburg to San Francisco
Hialeah to San Francisco
Tallahassee to San Francisco
Port St Lucie to San Francisco
Cape Coral to San Francisco
Fort Lauderdale to San Francisco
Pembroke Pines to San Francisco
Hollywood to San Francisco
Miramar to San Francisco
Coral Springs to San Francisco
Gainesville to San Francisco
Lehigh Acres to San Francisco
Brandon to San Francisco
Clearwater to San Francisco
Palm Bay to San Francisco
Miami Gardens to San Francisco
Spring Hill to San Francisco
Pompano Beach to San Francisco
West Palm Beach to San Francisco
Davie to San Francisco
Lakeland to San Francisco
Boca Raton to San Francisco
Florida to San Diego
Jacksonville to San Diego
Miami to San Diego
Tampa to San Diego
Orlando to San Diego
St.Petersburg to San Diego
Hialeah to San Diego
Tallahassee to San Diego
Port St Lucie to San Diego
Cape Coral to San Diego
Fort Lauderdale to San Diego
Pembroke Pines to San Diego
Hollywood to San Diego
Miramar to San Diego
Coral Springs to San Diego
Gainesville to San Diego
Lehigh Acres to San Diego
Brandon to San Diego
Clearwater to San Diego
Palm Bay to San Diego
Miami Gardens to San Diego
Spring Hill to San Diego
Pompano Beach to San Diego
West Palm Beach to San Diego
Davie to San Diego
Lakeland to San Diego
Boca Raton to San Diego

Florida to Sacramento
Jacksonville to Sacramento
Miami to Sacramento
Tampa to Sacramento
Orlando to Sacramento
St.Petersburg to Sacramento
Hialeah to Sacramento
Tallahassee to Sacramento
Port St Lucie to Sacramento
Cape Coral to Sacramento
Fort Lauderdale to Sacramento
Pembroke Pines to Sacramento
Hollywood to Sacramento
Miramar to Sacramento
Coral Springs to Sacramento
Gainesville to Sacramento
Lehigh Acres to Sacramento
Brandon to Sacramento
Clearwater to Sacramento
Palm Bay to Sacramento
Miami Gardens to Sacramento
Spring Hill to Sacramento
Pompano Beach to Sacramento
West Palm Beach to Sacramento
Davie to Sacramento
Lakeland to Sacramento
Boca Raton to Sacramento
Florida to San Jose
Jacksonville to San Jose
Miami to San Jose
Tampa to San Jose
Orlando to San Jose
St.Petersburg to San Jose
Hialeah to San Jose
Tallahassee to San Jose
Port St Lucie to San Jose
Cape Coral to San Jose
Fort Lauderdale to San Jose
Pembroke Pines to San Jose
Hollywood to San Jose
Miramar to San Jose
Coral Springs to San Jose
Gainesville to San Jose
Lehigh Acres to San Jose
Brandon to San Jose
Clearwater to San Jose
Palm Bay to San Jose
Miami Gardens to San Jose
Spring Hill to San Jose
Pompano Beach to San Jose
West Palm Beach to San Jose
Davie to San Jose
Lakeland to San Jose
Boca Raton to San Jose
Florida to Fresno
Jacksonville to Fresno
Miami to Fresno
Tampa to Fresno
Orlando to Fresno
St.Petersburg to Fresno
Hialeah to Fresno
Tallahassee to Fresno
Port St Lucie to Fresno
Cape Coral to Fresno
Fort Lauderdale to Fresno
Pembroke Pines to Fresno
Hollywood to Fresno
Miramar to Fresno
Coral Springs to Fresno
Gainesville to Fresno
Lehigh Acres to Fresno
Brandon to Fresno
Clearwater to Fresno
Palm Bay to Fresno
Miami Gardens to Fresno
Spring Hill to Fresno
Pompano Beach to Fresno
West Palm Beach to Fresno
Davie to Fresno
Lakeland to Fresno
Boca Raton to Fresno
Florida includes the following zip codes:
32003, 32004, 32006, 32007, 32008, 32009, 32011, 32013, 32024, 32025, 32030, 32033, 32034, 32035, 32038, 32040, 32041, 32042, 32043, 32044, 32046, 32050, 32052, 32053, 32054, 32055, 32056, 32058, 32059, 32060, 32061, 32062, 32063, 32064, 32065, 32066, 32067, 32068, 32071, 32073, 32079, 32080, 32081, 32082, 32083, 32084, 32085, 32086, 32087, 32091, 32092, 32094, 32095, 32096, 32097, 32099, 32102, 32105, 32110, 32111, 32112, 32113, 32114, 32115, 32116, 32117, 32118, 32119, 32120, 32121, 32122, 32123, 32124, 32125, 32126, 32127, 32128, 32129, 32130, 32131, 32132, 32133, 32134, 32135, 32136, 32137, 32138, 32139, 32140, 32141, 32142, 32143, 32145, 32147, 32148, 32149, 32157, 32158, 32159, 32160, 32162, 32163, 32164, 32168, 32169, 32170, 32173, 32174, 32175, 32176, 32177, 32178, 32179, 32180, 32181, 32182, 32183, 32185, 32187, 32189, 32190, 32192, 32193, 32195, 32198, 32201, 32202, 32203, 32204, 32205, 32206, 32207, 32208, 32209, 32210, 32211, 32212, 32214, 32216, 32217, 32218, 32219, 32220, 32221, 32222, 32223, 32224, 32225, 32226, 32227, 32228, 32229, 32231, 32232, 32233, 32234, 32235, 32236, 32238, 32239, 32240, 32241, 32244, 32245, 32246, 32247, 32250, 32254, 32255, 32256, 32257, 32258, 32259, 32260, 32266, 32277, 32301, 32302, 32303, 32304, 32305, 32306, 32307, 32308, 32309, 32310, 32311, 32312, 32313, 32314, 32315, 32316, 32317, 32318, 32320, 32321, 32322, 32323, 32324, 32326, 32327, 32328, 32329, 32330, 32331, 32332, 32333, 32334, 32335, 32336, 32337, 32340, 32341, 32343, 32344, 32345, 32346, 32347, 32348, 32350, 32351, 32352, 32353, 32355, 32356, 32357, 32358, 32359, 32360, 32361, 32362, 32399, 32401, 32402, 32403, 32404, 32405, 32406, 32407, 32408, 32409, 32410, 32411, 32412, 32413, 32417, 32420, 32421, 32422, 32423, 32424, 32425, 32426, 32427, 32428, 32430, 32431, 32432, 32433, 32434, 32435, 32437, 32438, 32439, 32440, 32442, 32443, 32444, 32445, 32446, 32447, 32448, 32449, 32452, 32455, 32456, 32457, 32459, 32460, 32461, 32462, 32463, 32464, 32465, 32466, 32501, 32502, 32503, 32504, 32505, 32506, 32507, 32508, 32509, 32511, 32512, 32513, 32514, 32516, 32520, 32521, 32522, 32523, 32524, 32526, 32530, 32531, 32533, 32534, 32535, 32536, 32537, 32538, 32539, 32540, 32541, 32542, 32544, 32547, 32548, 32549, 32550, 32559, 32560, 32561, 32562, 32563, 32564, 32565, 32566, 32567, 32568, 32569, 32570, 32571, 32572, 32577, 32578, 32579, 32580, 32583, 32588, 32591, 32601, 32602, 32603, 32604, 32605, 32606, 32607, 32608, 32609, 32610, 32611, 32612, 32614, 32615, 32616, 32617, 32618, 32619, 32621, 32622, 32625, 32626, 32627, 32628, 32631, 32633, 32634, 32635, 32639, 32640, 32641, 32643, 32644, 32648, 32653, 32654, 32655, 32656, 32658, 32662, 32663, 32664, 32666, 32667, 32668, 32669, 32680, 32681, 32683, 32686, 32692, 32693, 32694, 32696, 32697, 32701, 32702, 32703, 32704, 32706, 32707, 32708, 32709, 32710, 32712, 32713, 32714, 32715, 32716, 32718, 32719, 32720, 32721, 32722, 32723, 32724, 32725, 32726, 32727, 32728, 32730, 32732, 32733, 32735, 32736, 32738, 32739, 32744, 32745, 32746, 32747, 32750, 32751, 32752, 32753, 32754, 32756, 32757, 32759, 32762, 32763, 32764, 32765, 32766, 32767, 32768, 32771, 32772, 32773, 32774, 32775, 32776, 32777, 32778, 32779, 32780, 32781, 32783, 32784, 32789, 32790, 32791, 32792, 32793, 32794, 32795, 32796, 32798, 32799, 32801, 32802, 32803, 32804, 32805, 32806, 32807, 32808, 32809, 32810, 32811, 32812, 32814, 32815, 32816, 32817, 32818, 32819, 32820, 32821, 32822, 32824, 32825, 32826, 32827, 32828, 32829, 32830, 32831, 32832, 32833, 32834, 32835, 32836, 32837, 32839, 32853, 32854, 32855, 32856, 32857, 32858, 32859, 32860, 32861, 32862, 32867, 32868, 32869, 32872, 32877, 32878, 32885, 32886, 32887, 32891, 32896, 32897, 32899, 32901, 32902, 32903, 32904, 32905, 32906, 32907, 32908, 32909, 32910, 32911, 32912, 32919, 32920, 32922, 32923, 32924, 32925, 32926, 32927, 32931, 32932, 32934, 32935, 32936, 32937, 32940, 32941, 32948, 32949, 32950, 32951, 32952, 32953, 32954, 32955, 32956, 32957, 32958, 32959, 32960, 32961, 32962, 32963, 32964, 32965, 32966, 32967, 32968, 32969, 32970, 32971, 32976, 32978, 33001, 33002, 33004, 33008, 33009, 33010, 33011, 33012, 33013, 33014, 33015, 33016, 33017, 33018, 33019, 33020, 33021, 33022, 33023, 33024, 33025, 33026, 33026, 33027, 33028, 33029, 33030, 33031, 33032, 33033, 33034, 33035, 33036, 33037, 33039, 33040, 33041, 33042, 33043, 33045, 33050, 33051, 33052, 33054, 33055, 33056, 33060, 33061, 33062, 33063, 33064, 33065, 33066, 33067, 33068, 33069, 33070, 33071, 33072, 33073, 33074, 33075, 33076, 33077, 33081, 33082, 33083, 33084, 33090, 33092, 33093, 33097, 33101, 33102, 33106, 33109, 33111, 33112, 33114, 33116, 33119, 33122, 33124, 33125, 33126, 33127, 33128, 33129, 33130, 33131, 33132, 33133, 33134, 33135, 33136, 33137, 33138, 33139, 33140, 33141, 33142, 33143, 33144, 33145, 33146, 33147, 33149, 33150, 33151, 33152, 33153, 33154, 33155, 33156, 33157, 33158, 33160, 33161, 33162, 33163, 33164, 33165, 33166, 33167, 33168, 33169, 33170, 33172, 33173, 33174, 33175, 33176, 33177, 33178, 33179, 33180, 33181, 33182, 33183, 33184, 33185, 33186, 33187, 33188, 33189, 33190, 33191, 33192, 33193, 33194, 33195, 33196, 33197, 33198, 33199, 33206, 33222, 33231, 33233, 33234, 33238, 33239, 33242, 33243, 33245, 33247, 33255, 33256, 33257, 33261, 33265, 33266, 33269, 33280, 33283, 33296, 33299, 33301, 33302, 33303, 33304, 33305, 33306, 33307, 33308, 33309, 33310, 33311, 33312, 33313, 33314, 33315, 33316, 33317, 33318, 33319, 33320, 33321, 33322, 33323, 33324, 33325, 33326, 33327, 33328, 33329, 33330, 33331, 33332, 33334, 33335, 33336, 33337, 33338, 33339, 33340, 33345, 33346, 33348, 33349, 33351, 33355, 33359, 33388, 33394, 33401, 33402, 33403, 33404, 33405, 33406, 33407, 33408, 33409, 33410, 33411, 33411, 33412, 33412, 33413, 33414, 33414, 33415, 33416, 33417, 33418, 33419, 33420, 33421, 33422, 33424, 33425, 33426, 33427, 33428, 33429, 33430, 33431, 33432, 33433, 33434, 33435, 33436, 33437, 33438, 33440, 33441, 33442, 33443, 33444, 33445, 33446, 33448, 33449, 33454, 33455, 33458, 33459, 33460, 33461, 33462, 33463, 33464, 33465, 33466, 33467, 33468, 33469, 33470, 33471, 33472, 33473, 33474, 33475, 33476, 33477, 33478, 33480, 33481, 33482, 33483, 33484, 33486, 33487, 33488, 33493, 33496, 33497, 33498, 33499, 33503, 33508, 33509, 33510, 33511, 33513, 33514, 33521, 33523, 33524, 33525, 33526, 33527, 33530, 33534, 33537, 33538, 33539, 33540, 33541, 33542, 33543, 33544, 33545, 33547, 33548, 33549, 33550, 33556, 33558, 33559, 33563, 33564, 33565, 33566, 33567, 33568, 33569, 33570, 33571, 33572, 33573, 33574, 33575, 33576, 33578, 33579, 33583, 33584, 33585, 33586, 33587, 33592, 33593, 33594, 33595, 33596, 33597, 33598, 33601, 33602, 33603, 33604, 33605, 33606, 33607, 33608, 33609, 33610, 33611, 33612, 33613, 33614, 33615, 33616, 33617, 33618, 33619, 33620, 33621, 33622, 33623, 33624, 33625, 33626, 33629, 33630, 33631, 33633, 33634, 33635, 33637, 33646, 33647, 33650, 33655, 33660, 33664, 33672, 33673, 33674, 33675, 33677, 33679, 33680, 33681, 33682, 33684, 33685, 33686, 33687, 33688, 33689, 33694, 33701, 33702, 33703, 33704, 33705, 33706, 33707, 33708, 33709, 33710, 33711, 33712, 33713, 33714, 33715, 33716, 33729, 33730, 33731, 33732, 33733, 33734, 33736, 33738, 33740, 33741, 33742, 33743, 33744, 33747, 33755, 33756, 33757, 33758, 33759, 33760, 33761, 33762, 33763, 33764, 33765, 33766, 33767, 33769, 33770, 33771, 33772, 33773, 33774, 33775, 33776, 33777, 33778, 33779, 33780, 33781, 33782, 33784, 33785, 33786, 33801, 33802, 33803, 33804, 33805, 33806, 33807, 33809, 33810, 33811, 33812, 33813, 33815, 33820, 33823, 33825, 33826, 33827, 33830, 33831, 33834, 33835, 33836, 33837, 33838, 33839, 33840, 33841, 33843, 33844, 33845, 33846, 33847, 33848, 33849, 33850, 33851, 33852, 33853, 33854, 33855, 33856, 33857, 33858, 33859, 33860, 33862, 33863, 33865, 33867, 33868, 33870, 33871, 33872, 33873, 33875, 33876, 33877, 33880, 33881, 33882, 33883, 33884, 33885, 33888, 33890, 33896, 33897, 33898, 33901, 33902, 33903, 33904, 33905, 33906, 33907, 33908, 33909, 33910, 33911, 33912, 33913, 33914, 33915, 33916, 33917, 33918, 33919, 33920, 33921, 33922, 33924, 33927, 33928, 33929, 33930, 33931, 33932, 33935, 33936, 33938, 33944, 33945, 33946, 33947, 33948, 33949, 33950, 33951, 33952, 33953, 33954, 33955, 33956, 33957, 33960, 33965, 33966, 33967, 33970, 33971, 33972, 33973, 33974, 33975, 33976, 33980, 33981, 33982, 33983, 33990, 33991, 33993, 33994, 34101, 34102, 34103, 34104, 34105, 34106, 34107, 34108, 34109, 34110, 34112, 34113, 34114, 34116, 34117, 34119, 34120, 34133, 34134, 34135, 34136, 34137, 34138, 34139, 34140, 34141, 34142, 34143, 34145, 34146, 34201, 34202, 34203, 34204, 34205, 34206, 34207, 34208, 34209, 34210, 34211, 34212, 34215, 34216, 34217, 34218, 34219, 34220, 34221, 34222, 34223, 34224, 34228, 34229, 34230, 34231, 34232, 34233, 34234, 34235, 34236, 34237, 34238, 34239, 34240, 34241, 34242, 34243, 34249, 34250, 34251, 34260, 34264, 34265, 34266, 34267, 34268, 34269, 34270, 34272, 34274, 34275, 34276, 34277, 34280, 34281, 34282, 34284, 34285, 34286, 34287, 34288, 34289, 34290, 34291, 34292, 34293, 34295, 34420, 34421, 34423, 34428, 34429, 34430, 34431, 34432, 34433, 34434, 34436, 34441, 34442, 34445, 34446, 34447, 34448, 34449, 34450, 34451, 34452, 34453, 34460, 34461, 34464, 34465, 34470, 34471, 34472, 34473, 34474, 34475, 34476, 34477, 34478, 34479, 34480, 34481, 34482, 34483, 34484, 34487, 34488, 34489, 34491, 34492, 34498, 34601, 34602, 34603, 34604, 34605, 34606, 34607, 34608, 34609, 34610, 34611, 34613, 34614, 34636, 34637, 34638, 34639, 34652, 34653, 34654, 34655, 34656, 34660, 34661, 34667, 34668, 34669, 34673, 34674, 34677, 34679, 34680, 34681, 34682, 34683, 34684, 34685, 34688, 34689, 34690, 34691, 34692, 34695, 34697, 34698, 34705, 34711, 34712, 34713, 34714, 34715, 34729, 34731, 34734, 34736, 34737, 34739, 34740, 34741, 34742, 34743, 34744, 34745, 34746, 34747, 34748, 34749, 34753, 34755, 34756, 34758, 34759, 34760, 34761, 34762, 34769, 34770, 34771, 34772, 34773, 34777, 34778, 34785, 34786, 34787, 34788, 34789, 34797, 34945, 34946, 34947, 34948, 34949, 34950, 34951, 34952, 34953, 34954, 34956, 34957, 34958, 34972, 34973, 34974, 34979, 34981, 34982, 34983, 34984, 34985, 34986, 34987, 34988, 34990, 34991, 34992, 34994, 34995, 34996, 34997
California includes the following zip codes:
90001, 90002, 90003, 90004, 90005, 90006, 90007, 90008, 90009, 90010, 90011, 90012, 90013, 90014, 90015, 90016, 90017, 90018, 90019, 90020, 90021, 90022, 90023, 90024, 90025, 90026, 90027, 90028, 90029, 90030, 90031, 90032, 90033, 90034, 90035, 90036, 90037, 90038, 90039, 90040, 90041, 90042, 90043, 90044, 90045, 90046, 90047, 90048, 90049, 90050, 90051, 90052, 90053, 90054, 90055, 90056, 90057, 90058, 90059, 90060, 90061, 90062, 90063, 90064, 90065, 90066, 90067, 90068, 90069, 90070, 90071, 90072, 90073, 90074, 90075, 90076, 90077, 90078, 90079, 90080, 90081, 90082, 90083, 90084, 90086, 90087, 90088, 90089, 90091, 90093, 90094, 90095, 90096, 90099, 90134, 90189, 90201, 90202, 90209, 90210, 90211, 90212, 90213, 90220, 90221, 90222, 90223, 90224, 90230, 90231, 90232, 90239, 90240, 90241, 90242, 90245, 90247, 90248, 90249, 90250, 90251, 90254, 90255, 90260, 90261, 90262, 90263, 90264, 90265, 90266, 90267, 90270, 90272, 90274, 90275, 90277, 90278, 90280, 90290, 90291, 90292, 90293, 90294, 90295, 90296, 90301, 90302, 90303, 90304, 90305, 90306, 90307, 90308, 90309, 90310, 90311, 90312, 90401, 90402, 90403, 90404, 90405, 90406, 90407, 90408, 90409, 90410, 90411, 90501, 90502, 90503, 90504, 90505, 90506, 90507, 90508, 90509, 90510, 90601, 90602, 90603, 90604, 90605, 90606, 90607, 90608, 90609, 90610, 90620, 90621, 90622, 90623, 90624, 90630, 90631, 90632, 90633, 90637, 90638, 90639, 90640, 90650, 90651, 90652, 90660, 90661, 90662, 90670, 90671, 90680, 90701, 90702, 90703, 90704, 90706, 90707, 90710, 90711, 90712, 90713, 90714, 90715, 90716, 90717, 90720, 90721, 90723, 90731, 90732, 90733, 90734, 90740, 90742, 90743, 90744, 90745, 90746, 90747, 90748, 90749, 90755, 90801, 90802, 90803, 90804, 90805, 90806, 90807, 90808, 90809, 90810, 90813, 90814, 90815, 90822, 90831, 90832, 90833, 90840, 90842, 90844, 90846, 90847, 90848, 90853, 90895, 91001, 91003, 91006, 91007, 91008, 91009, 91010, 91011, 91012, 91016, 91017, 91020, 91021, 91023, 91024, 91025, 91030, 91031, 91040, 91041, 91042, 91043, 91046, 91066, 91077, 91101, 91102, 91103, 91104, 91105, 91106, 91107, 91108, 91109, 91110, 91114, 91115, 91116, 91117, 91118, 91121, 91123, 91124, 91125, 91126, 91129, 91182, 91184, 91185, 91188, 91189, 91199, 91201, 91202, 91203, 91204, 91205, 91206, 91207, 91208, 91209, 91210, 91214, 91221, 91222, 91224, 91225, 91226, 91301, 91302, 91303, 91304, 91305, 91306, 91307, 91308, 91309, 91310, 91311, 91313, 91316, 91319, 91320, 91321, 91322, 91324, 91325, 91326, 91327, 91328, 91329, 91330, 91331, 91333, 91334, 91335, 91337, 91340, 91341, 91342, 91343, 91344, 91345, 91346, 91350, 91351, 91352, 91353, 91354, 91355, 91356, 91357, 91358, 91359, 91360, 91361, 91362, 91364, 91365, 91367, 91371, 91372, 91376, 91377, 91380, 91381, 91382, 91383, 91384, 91385, 91386, 91387, 91390, 91392, 91393, 91394, 91395, 91396, 91401, 91402, 91403, 91404, 91405, 91406, 91407, 91408, 91409, 91410, 91411, 91412, 91413, 91416, 91423, 91426, 91436, 91470, 91482, 91495, 91496, 91499, 91501, 91502, 91503, 91504, 91505, 91506, 91507, 91508, 91510, 91521, 91522, 91523, 91526, 91601, 91602, 91603, 91604, 91605, 91606, 91607, 91608, 91609, 91610, 91611, 91612, 91614, 91615, 91616, 91617, 91618, 91701, 91702, 91706, 91708, 91709, 91710, 91711, 91714, 91715, 91716, 91722, 91723, 91724, 91729, 91730, 91731, 91732, 91733, 91734, 91735, 91737, 91739, 91740, 91741, 91743, 91744, 91745, 91746, 91747, 91748, 91749, 91750, 91752, 91754, 91755, 91756, 91758, 91759, 91761, 91762, 91763, 91764, 91765, 91766, 91767, 91768, 91769, 91770, 91771, 91772, 91773, 91775, 91776, 91778, 91780, 91784, 91785, 91786, 91788, 91789, 91790, 91791, 91792, 91793, 91801, 91802, 91803, 91804, 91896, 91899, 91901, 91902, 91903, 91905, 91906, 91908, 91909, 91910, 91911, 91912, 91913, 91914, 91915, 91916, 91917, 91921, 91931, 91932, 91933, 91934, 91935, 91941, 91942, 91943, 91944, 91945, 91946, 91948, 91950, 91951, 91962, 91963, 91976, 91977, 91978, 91979, 91980, 91987, 92003, 92004, 92007, 92008, 92009, 92010, 92011, 92013, 92014, 92018, 92019, 92020, 92021, 92022, 92023, 92024, 92025, 92026, 92027, 92028, 92029, 92030, 92033, 92036, 92037, 92038, 92039, 92040, 92046, 92049, 92051, 92052, 92054, 92055, 92056, 92057, 92058, 92059, 92060, 92061, 92064, 92065, 92066, 92067, 92068, 92069, 92070, 92071, 92072, 92074, 92075, 92078, 92079, 92081, 92082, 92083, 92084, 92085, 92086, 92088, 92091, 92092, 92093, 92096, 92101, 92102, 92103, 92104, 92105, 92106, 92107, 92108, 92109, 92110, 92111, 92112, 92113, 92114, 92115, 92116, 92117, 92118, 92119, 92120, 92121, 92122, 92123, 92124, 92126, 92127, 92128, 92129, 92130, 92131, 92132, 92134, 92135, 92136, 92137, 92138, 92139, 92140, 92142, 92143, 92145, 92147, 92149, 92150, 92152, 92153, 92154, 92155, 92158, 92159, 92160, 92161, 92163, 92165, 92166, 92167, 92168, 92169, 92170, 92171, 92172, 92173, 92174, 92175, 92176, 92177, 92178, 92179, 92182, 92186, 92187, 92191, 92192, 92193, 92195, 92196, 92197, 92198, 92199, 92201, 92202, 92203, 92210, 92211, 92220, 92222, 92223, 92225, 92226, 92227, 92230, 92231, 92232, 92233, 92234, 92235, 92236, 92239, 92240, 92241, 92242, 92243, 92244, 92247, 92248, 92249, 92250, 92251, 92252, 92253, 92254, 92255, 92256, 92257, 92258, 92259, 92260, 92261, 92262, 92263, 92264, 92266, 92267, 92268, 92270, 92273, 92274, 92275, 92276, 92277, 92278, 92280, 92281, 92282, 92283, 92284, 92285, 92286, 92301, 92304, 92305, 92307, 92308, 92309, 92310, 92311, 92312, 92313, 92314, 92315, 92316, 92317, 92318, 92320, 92321, 92322, 92323, 92324, 92325, 92327, 92328, 92329, 92331, 92332, 92333, 92334, 92335, 92336, 92337, 92338, 92339, 92340, 92341, 92342, 92344, 92345, 92346, 92347, 92350, 92352, 92354, 92356, 92357, 92358, 92359, 92363, 92364, 92365, 92366, 92368, 92369, 92371, 92372, 92373, 92374, 92375, 92376, 92377, 92378, 92382, 92384, 92385, 92386, 92389, 92391, 92392, 92393, 92394, 92395, 92397, 92398, 92399, 92401, 92402, 92403, 92404, 92405, 92406, 92407, 92408, 92410, 92411, 92413, 92415, 92418, 92423, 92427, 92501, 92502, 92503, 92504, 92505, 92506, 92507, 92508, 92509, 92513, 92514, 92516, 92517, 92518, 92519, 92521, 92522, 92530, 92531, 92532, 92536, 92539, 92543, 92544, 92545, 92546, 92548, 92549, 92551, 92552, 92553, 92554, 92555, 92556, 92557, 92561, 92562, 92563, 92564, 92567, 92570, 92571, 92572, 92581, 92582, 92583, 92584, 92585, 92586, 92587, 92589, 92590, 92591, 92592, 92593, 92595, 92596, 92599, 92602, 92603, 92604, 92605, 92606, 92607, 92609, 92610, 92612, 92614, 92615, 92616, 92617, 92618, 92619, 92620, 92623, 92624, 92625, 92626, 92627, 92628, 92629, 92630, 92637, 92646, 92647, 92648, 92649, 92650, 92651, 92652, 92653, 92654, 92655, 92656, 92657, 92658, 92659, 92660, 92661, 92662, 92663, 92672, 92673, 92674, 92675, 92676, 92677, 92678, 92679, 92683, 92684, 92685, 92688, 92690, 92691, 92692, 92693, 92694, 92697, 92698, 92701, 92702, 92703, 92704, 92705, 92706, 92707, 92708, 92711, 92712, 92728, 92735, 92780, 92781, 92782, 92799, 92801, 92802, 92803, 92804, 92805, 92806, 92807, 92808, 92809, 92811, 92812, 92814, 92815, 92816, 92817, 92821, 92822, 92823, 92825, 92831, 92832, 92833, 92834, 92835, 92836, 92837, 92838, 92840, 92841, 92842, 92843, 92844, 92845, 92846, 92850, 92856, 92857, 92859, 92860, 92861, 92862, 92863, 92864, 92865, 92866, 92867, 92868, 92869, 92870, 92871, 92877, 92878, 92879, 92880, 92881, 92882, 92883, 92885, 92886, 92887, 92899, 93001, 93002, 93003, 93004, 93005, 93006, 93007, 93009, 93010, 93011, 93012, 93013, 93014, 93015, 93016, 93020, 93021, 93022, 93023, 93024, 93030, 93031, 93032, 93033, 93034, 93035, 93036, 93040, 93041, 93042, 93043, 93044, 93060, 93061, 93062, 93063, 93064, 93065, 93066, 93067, 93094, 93099, 93101, 93102, 93103, 93105, 93106, 93107, 93108, 93109, 93110, 93111, 93116, 93117, 93118, 93120, 93121, 93130, 93140, 93150, 93160, 93190, 93199, 93201, 93202, 93203, 93204, 93205, 93206, 93207, 93208, 93210, 93212, 93215, 93216, 93218, 93219, 93220, 93221, 93222, 93223, 93224, 93225, 93226, 93227, 93230, 93232, 93234, 93235, 93237, 93238, 93239, 93240, 93241, 93242, 93243, 93244, 93245, 93246, 93247, 93249, 93250, 93251, 93252, 93254, 93255, 93256, 93257, 93258, 93260, 93261, 93262, 93263, 93265, 93266, 93267, 93268, 93270, 93271, 93272, 93274, 93275, 93276, 93277, 93278, 93279, 93280, 93282, 93283, 93285, 93286, 93287, 93290, 93291, 93292, 93301, 93302, 93303, 93304, 93305, 93306, 93307, 93308, 93309, 93311, 93312, 93313, 93314, 93380, 93383, 93384, 93385, 93386, 93387, 93388, 93389, 93390, 93401, 93402, 93403, 93405, 93406, 93407, 93408, 93409, 93410, 93412, 93420, 93421, 93422, 93423, 93424, 93426, 93427, 93428, 93429, 93430, 93432, 93433, 93434, 93435, 93436, 93437, 93438, 93440, 93441, 93442, 93443, 93444, 93445, 93446, 93447, 93448, 93449, 93450, 93451, 93452, 93453, 93454, 93455, 93456, 93457, 93458, 93460, 93461, 93463, 93464, 93465, 93475, 93483, 93501, 93502, 93504, 93505, 93510, 93512, 93513, 93514, 93515, 93516, 93517, 93518, 93519, 93522, 93523, 93524, 93526, 93527, 93528, 93529, 93530, 93531, 93532, 93534, 93535, 93536, 93539, 93541, 93542, 93543, 93544, 93545, 93546, 93549, 93550, 93551, 93552, 93553, 93554, 93555, 93556, 93558, 93560, 93561, 93562, 93563, 93581, 93584, 93586, 93590, 93591, 93592, 93596, 93599, 93601, 93602, 93603, 93604, 93605, 93606, 93607, 93608, 93609, 93610, 93611, 93612, 93613, 93614, 93615, 93616, 93618, 93619, 93620, 93621, 93622, 93623, 93624, 93625, 93626, 93627, 93628, 93630, 93631, 93633, 93634, 93635, 93636, 93637, 93638, 93639, 93640, 93641, 93642, 93643, 93644, 93645, 93646, 93647, 93648, 93649, 93650, 93651, 93652, 93653, 93654, 93656, 93657, 93660, 93661, 93662, 93664, 93665, 93666, 93667, 93668, 93669, 93670, 93673, 93675, 93701, 93702, 93703, 93704, 93705, 93706, 93707, 93708, 93709, 93710, 93711, 93712, 93714, 93715, 93716, 93717, 93718, 93720, 93721, 93722, 93723, 93724, 93725, 93726, 93727, 93728, 93729, 93730, 93737, 93740, 93741, 93744, 93745, 93747, 93750, 93755, 93760, 93761, 93764, 93765, 93771, 93772, 93773, 93774, 93775, 93776, 93777, 93778, 93779, 93786, 93790, 93791, 93792, 93793, 93794, 93844, 93888, 93901, 93902, 93905, 93906, 93907, 93908, 93912, 93915, 93920, 93921, 93922, 93923, 93924, 93925, 93926, 93927, 93928, 93930, 93932, 93933, 93940, 93942, 93943, 93944, 93950, 93953, 93954, 93955, 93960, 93962, 94002, 94005, 94010, 94011, 94014, 94015, 94016, 94017, 94018, 94019, 94020, 94021, 94022, 94023, 94024, 94025, 94026, 94027, 94028, 94030, 94035, 94037, 94038, 94039, 94040, 94041, 94042, 94043, 94044, 94060, 94061, 94062, 94063, 94064, 94065, 94066, 94070, 94074, 94080, 94083, 94085, 94086, 94087, 94088, 94089, 94102, 94103, 94104, 94105, 94107, 94108, 94109, 94110, 94111, 94112, 94114, 94115, 94116, 94117, 94118, 94119, 94120, 94121, 94122, 94123, 94124, 94125, 94126, 94127, 94128, 94129, 94130, 94131, 94132, 94133, 94134, 94137, 94139, 94140, 94141, 94142, 94143, 94144, 94145, 94146, 94147, 94151, 94158, 94159, 94160, 94161, 94163, 94164, 94172, 94177, 94188, 94203, 94204, 94205, 94206, 94207, 94208, 94209, 94211, 94229, 94230, 94232, 94234, 94235, 94236, 94237, 94239, 94240, 94244, 94245, 94247, 94248, 94249, 94250, 94252, 94254, 94256, 94257, 94258, 94259, 94261, 94262, 94263, 94267, 94268, 94269, 94271, 94273, 94274, 94277, 94278, 94279, 94280, 94282, 94283, 94284, 94285, 94287, 94288, 94289, 94290, 94291, 94293, 94294, 94295, 94296, 94297, 94298, 94299, 94301, 94302, 94303, 94304, 94305, 94306, 94309, 94401, 94402, 94403, 94404, 94497, 94501, 94502, 94503, 94505, 94506, 94507, 94508, 94509, 94510, 94511, 94512, 94513, 94514, 94515, 94516, 94517, 94518, 94519, 94520, 94521, 94522, 94523, 94524, 94525, 94526, 94527, 94528, 94529, 94530, 94531, 94533, 94534, 94535, 94536, 94537, 94538, 94539, 94540, 94541, 94542, 94543, 94544, 94545, 94546, 94547, 94548, 94549, 94550, 94551, 94552, 94553, 94555, 94556, 94557, 94558, 94559, 94560, 94561, 94562, 94563, 94564, 94565, 94566, 94567, 94568, 94569, 94570, 94571, 94572, 94573, 94574, 94575, 94576, 94577, 94578, 94579, 94580, 94581, 94582, 94583, 94585, 94586, 94587, 94588, 94589, 94590, 94591, 94592, 94595, 94596, 94597, 94598, 94599, 94601, 94602, 94603, 94604, 94605, 94606, 94607, 94608, 94609, 94610, 94611, 94612, 94613, 94614, 94615, 94617, 94618, 94619, 94620, 94621, 94622, 94623, 94624, 94649, 94659, 94660, 94661, 94662, 94666, 94701, 94702, 94703, 94704, 94705, 94706, 94707, 94708, 94709, 94710, 94712, 94720, 94801, 94802, 94803, 94804, 94805, 94806, 94807, 94808, 94820, 94850, 94901, 94903, 94904, 94912, 94913, 94914, 94915, 94920, 94922, 94923, 94924, 94925, 94926, 94927, 94928, 94929, 94930, 94931, 94933, 94937, 94938, 94939, 94940, 94941, 94942, 94945, 94946, 94947, 94948, 94949, 94950, 94951, 94952, 94953, 94954, 94955, 94956, 94957, 94960, 94963, 94964, 94965, 94966, 94970, 94971, 94972, 94973, 94974, 94975, 94976, 94977, 94978, 94979, 94998, 94999, 95001, 95002, 95003, 95004, 95005, 95006, 95007, 95008, 95009, 95010, 95011, 95012, 95013, 95014, 95015, 95017, 95018, 95019, 95020, 95021, 95023, 95024, 95026, 95030, 95031, 95032, 95033, 95035, 95036, 95037, 95038, 95039, 95041, 95042, 95043, 95044, 95045, 95046, 95050, 95051, 95052, 95053, 95054, 95055, 95056, 95060, 95061, 95062, 95063, 95064, 95065, 95066, 95067, 95070, 95071, 95073, 95075, 95076, 95077, 95101, 95103, 95106, 95108, 95109, 95110, 95111, 95112, 95113, 95115, 95116, 95117, 95118, 95119, 95120, 95121, 95122, 95123, 95124, 95125, 95126, 95127, 95128, 95129, 95130, 95131, 95132, 95133, 95134, 95135, 95136, 95138, 95139, 95140, 95141, 95148, 95150, 95151, 95152, 95153, 95154, 95155, 95156, 95157, 95158, 95159, 95160, 95161, 95164, 95170, 95172, 95173, 95190, 95191, 95192, 95193, 95194, 95196, 95201, 95202, 95203, 95204, 95205, 95206, 95207, 95208, 95209, 95210, 95211, 95212, 95213, 95214, 95215, 95219, 95220, 95221, 95222, 95223, 95224, 95225, 95226, 95227, 95228, 95229, 95230, 95231, 95232, 95233, 95234, 95236, 95237, 95240, 95241, 95242, 95245, 95246, 95247, 95248, 95249, 95251, 95252, 95253, 95254, 95255, 95257, 95258, 95267, 95269, 95296, 95297, 95301, 95303, 95304, 95305, 95306, 95307, 95309, 95310, 95311, 95312, 95313, 95315, 95316, 95317, 95318, 95319, 95320, 95321, 95322, 95323, 95324, 95325, 95326, 95327, 95328, 95329, 95330, 95333, 95334, 95335, 95336, 95337, 95338, 95340, 95341, 95343, 95344, 95345, 95346, 95347, 95348, 95350, 95351, 95352, 95353, 95354, 95355, 95356, 95357, 95358, 95360, 95361, 95363, 95364, 95365, 95366, 95367, 95368, 95369, 95370, 95372, 95373, 95374, 95375, 95376, 95377, 95378, 95379, 95380, 95381, 95382, 95383, 95385, 95386, 95387, 95388, 95389, 95391, 95397, 95401, 95402, 95403, 95404, 95405, 95406, 95407, 95409, 95410, 95412, 95415, 95416, 95417, 95418, 95419, 95420, 95421, 95422, 95423, 95424, 95425, 95426, 95427, 95428, 95429, 95430, 95431, 95432, 95433, 95435, 95436, 95437, 95439, 95441, 95442, 95443, 95444, 95445, 95446, 95448, 95449, 95450, 95451, 95452, 95453, 95454, 95456, 95457, 95458, 95459, 95460, 95461, 95462, 95463, 95464, 95465, 95466, 95467, 95468, 95469, 95470, 95471, 95472, 95473, 95476, 95480, 95481, 95482, 95485, 95486, 95487, 95488, 95490, 95492, 95493, 95494, 95497, 95501, 95502, 95503, 95511, 95514, 95518, 95519, 95521, 95524, 95525, 95526, 95527, 95528, 95531, 95532, 95534, 95536, 95537, 95538, 95540, 95542, 95543, 95545, 95546, 95547, 95548, 95549, 95550, 95551, 95552, 95553, 95554, 95555, 95556, 95558, 95559, 95560, 95562, 95563, 95564, 95565, 95567, 95568, 95569, 95570, 95571, 95573, 95585, 95587, 95589, 95595, 95601, 95602, 95603, 95604, 95605, 95606, 95607, 95608, 95609, 95610, 95611, 95612, 95613, 95614, 95615, 95616, 95617, 95618, 95619, 95620, 95621, 95623, 95624, 95625, 95626, 95627, 95628, 95629, 95630, 95631, 95632, 95633, 95634, 95635, 95636, 95637, 95638, 95639, 95640, 95641, 95642, 95644, 95645, 95646, 95648, 95650, 95651, 95652, 95653, 95654, 95655, 95656, 95658, 95659, 95660, 95661, 95662, 95663, 95664, 95665, 95666, 95667, 95668, 95669, 95670, 95671, 95672, 95673, 95674, 95675, 95676, 95677, 95678, 95679, 95680, 95681, 95682, 95683, 95684, 95685, 95686, 95687, 95688, 95689, 95690, 95691, 95692, 95693, 95694, 95695, 95696, 95697, 95698, 95699, 95701, 95703, 95709, 95712, 95713, 95714, 95715, 95717, 95720, 95721, 95722, 95724, 95726, 95728, 95735, 95736, 95741, 95742, 95746, 95747, 95757, 95758, 95759, 95762, 95763, 95765, 95776, 95798, 95799, 95811, 95812, 95813, 95814, 95815, 95816, 95817, 95818, 95819, 95820, 95821, 95822, 95823, 95824, 95825, 95826, 95827, 95828, 95829, 95830, 95831, 95832, 95833, 95834, 95835, 95836, 95837, 95838, 95840, 95841, 95842, 95843, 95851, 95852, 95853, 95860, 95864, 95865, 95866, 95867, 95894, 95899, 95901, 95903, 95910, 95912, 95913, 95914, 95915, 95916, 95917, 95918, 95919, 95920, 95922, 95923, 95924, 95925, 95926, 95927, 95928, 95929, 95930, 95932, 95934, 95935, 95936, 95937, 95938, 95939, 95940, 95941, 95942, 95943, 95944, 95945, 95946, 95947, 95948, 95949, 95950, 95951, 95953, 95954, 95955, 95956, 95957, 95958, 95959, 95960, 95961, 95962, 95963, 95965, 95966, 95967, 95968, 95969, 95970, 95971, 95972, 95973, 95974, 95975, 95976, 95977, 95978, 95979, 95980, 95981, 95982, 95983, 95984, 95986, 95987, 95988, 95991, 95992, 95993, 96001, 96002, 96003, 96006, 96007, 96008, 96009, 96010, 96011, 96013, 96014, 96015, 96016, 96017, 96019, 96020, 96021, 96022, 96023, 96024, 96025, 96027, 96028, 96029, 96031, 96032, 96033, 96034, 96035, 96037, 96038, 96039, 96040, 96041, 96044, 96046, 96047, 96048, 96049, 96050, 96051, 96052, 96054, 96055, 96056, 96057, 96058, 96059, 96061, 96062, 96063, 96064, 96065, 96067, 96068, 96069, 96070, 96071, 96073, 96074, 96075, 96076, 96078, 96079, 96080, 96084, 96085, 96086, 96087, 96088, 96089, 96090, 96091, 96092, 96093, 96094, 96095, 96096, 96097, 96099, 96101, 96103, 96104, 96105, 96106, 96107, 96108, 96109, 96110, 96111, 96112, 96113, 96114, 96115, 96116, 96117, 96118, 96119, 96120, 96121, 96122, 96123, 96124, 96125, 96126, 96127, 96128, 96129, 96130, 96132, 96133, 96134, 96135, 96136, 96137, 96140, 96141, 96142, 96143, 96145, 96146, 96148, 96150, 96151, 96152, 96154, 96155, 96156, 96157, 96158, 96160, 96161, 96162