97%
of customers
recommend us
Moving from California to Oregon
Published on 2020-08-17
Movers From California To Oregon
Moving from California to Oregon is not easy for everyone because it is a life-changing decision for you. Moving out of California used to be unusual, but that isn't the case anymore. While the Golden State still attracts many, more residents are leaving today than in the past. One of the destinations for those looking for a new home in Oregon, just to the north, which is now the 5th most popular place for ex-Californians to migrate. Oregon's incredible natural formations not just attract tourists, they attract people looking to live there as well. That's why the demand for California to Oregon movers has increased.
Some think Oregon shares many of California's benefits—beauty, independence, and opportunity—while avoiding the disadvantages of congestion, high taxes, and the average cost of living. Now that you have decided to transplant yourself, how can you make a move as smoothly as possible? If you are moving to Oregon from California, start with the California moving company.
We are top rated California movers. We offer moving services, storage services, and interstate moves. We are a professional moving company that provides top quality long distance moving services. We are the best interstate moving company in the business. Our full-service moving from CA to Oregon options will make your move easy and stress-free. Our moving industry experience makes us the perfect choice for you when moving from California to Oregon.
As one of the top-rated California movers, we pride ourselves on providing a stress-free moving experience for our customers. Our corporate relocation manager will work with you to ensure your move from California to Oregon is as smooth as possible. Our customer service representatives are available 24/7 to answer any questions. We also offer storage services, so you can rest assured that your belongings will be safe and secure during your upcoming move with our professional movers.
Benefits of Moving from California to Oregon
Natural Beauty
Oregon has epic natural scenery and an attractive Pacific Northwest. Its stunning landscapes, from the rugged coastline, lush forests, majestic mountains, national parks, Crater Lake and Mount Hood, and you can access a number of opportunities for outdoor recreation.
Beautiful Climate
Four seasons occur in Oregon. The temperature is cool and humid, pleasant and temperate, with nice summers and mild winters. The state gets a lot of rain, which keeps the surroundings lush and green.
Strong Economy
Strong and diverse economies have low unemployment rates and produce job possibilities. You can launch your firm in various sectors, including manufacturing, agriculture, and technology.
Education
Through innovation, cooperation, leadership, and devotion to our community, Oregon State has a strong K-12 education system and offers the no. 1 education in th USA.
Healthcare
Oregon has a strong healthcare service system, with top-ranked hospitals and medical facilities compared to other states. Oregon's Medicaid program offers free coverage for Oregon people who meet eligibility criteria.
Quality of Life
Oregon is widely known as one of the greatest states in which to raise a family and spend your quality life. Due to a strong economy, Oregon has low crime and tax rates and economic growth.
How Can I Find A Great California To Oregon Movers
If you are moving to Oregon from California, choose a reputable and reliable company. You can research online, ask for a recommendation, compare prices and moving services, etc. Even though California and Oregon are neighbors, this is an interstate move, which is good news for you, the consumer. Interstate moves fall into interstate commerce, so the Department of Transportation regulates the companies that perform them.
You can verify that a mover you are considering is registered with the FMCSA (the Federal Motor Carrier Safety Administration, a subunit of the DOT) by checking their website, where you can also access safety records and complaints histories. These steps are an excellent start to choosing a moving company for your long-distance moving services. You may want to check with the Better Business Bureau and look at local review sites, although reviews may be suspect (sometimes they are fabricated or paid for.)
FMCSA requires moving companies to provide consumers with a valuable resource; a brochure called Your Rights and Responsibilities When You Are Moving. This booklet outlines helpful rules that interstate moving operators and brokers must abide by in their interactions with shippers. It is packed with information, and reading it at the beginning of the process will make your search more comfortable as you will have the confidence to negotiate with the competitors for your move from California to Oregon.
How to Move from California to Oregon?
Moving from California to Oregon is a stressful task. Here are some notable points:
Research your budget-friendly cities, and look for job opportunities, schools, healthcare, and recreational activities.
Create a moving plan early that includes a schedule, budget, and list of items to pack. Consider hiring a professional moving company or Do It Yourself (DIY).
Update your information and notify important parties about your move from California to Oregon.
Pack only those item that needs you; otherwise, donate or sell them that reduce the cost of a move.
Request for a moving cost estimation from multiple moving companies, then compare moving costs and services.
Check their credentials and registration read the contract before signing it, and ask all doubt questions to your movers, then hire them.
Should I Use A Broker When Moving From California To Oregon?
As soon as you start searching for a moving company for hire near you, you may be inundated with offers and calls from both actual movers and moving brokers. It will be confusing if you are not familiar with the difference between the two and how each works. Moving from California to Oregon companies, also called operators, load and transport household goods (though many also conduct commercial moves) from one place to another. These companies will generally offer other services, including packing, crating, furniture assembly, and storage, related to long-distance moves.
Usually, they will move both locally and long-distance, although some moving companies specialize in one or the other. These moving companies may be small independent companies, or agents of national or international companies, or franchisee operators.
Moving to Oregon from a CA broker, on the other hand, does not perform any actual transportation for customers. They are just Safeway moving systems. A moving broker, on the other hand, does not perform any actual transportation for customers, they are just a safeway moving systems. The broker talks to consumers, finds out the specifics of their moves, provides an estimate, obtains a consumer's commitment, and then finds a full service moving company to accomplish the move itself. Like movers, most brokers are honest and reliable. The FMCSA mandates that they maintain agreements with all movers they work with, and brokers also must register with the DOT and provide their DOT number in their advertising.
But in any industry, some operators are shady and out to make a quick buck or take advantage of unwary consumers. Protect yourself by checking on the DOT registration and using common sense.
If you are considering a broker or mover, call the contact number they provide. How is the phone answered? If you always get a recording, be suspicious. If the greeting does not include a company name, but rather a vaguely worded "moving company" salutation, it could indicate that the organization is not above board. Any company that is reluctant to provide all the information required by FMCSA or that suggests you sign blank or incomplete documents cannot be trusted, and you probably do not want to hire them.
How Do I Decide Between Movers?
Remember, most cross country movers are going to do a good job, and you are eliminating the disreputable ones using the tips above, so you are in an excellent position to choose among options. Get several long distance moving companies' prices to compare; the time you spend will be worth it. A long distance moving company is required to complete an in-person, visual inspection of what you intend to ship.
This physical survey is what moving companies employ to determine how much the items weigh, and what the shipment will cost. The most significant portion of your moving cost is the weight. So if you have one mover estimating the weight of your household goods (furniture, boxes, and anything else you are shipping) at 7,000 pounds and two are telling you that the load is 10,000 pounds, it is likely something wrong with that first forecast.
Compare the inventory lists that each mover provided to you with the estimates, and start asking questions. If nothing is missing from the first, low estimate, ask the mover why their view is lower than the other two. Ask if they are willing to offer a binding estimate, which protects you if their weight evaluation is incorrect. 
Ask each full service moving company like Allied van lines to provide an estimate at the other weight—to compare what the final price would be if the weight is different. If you move based on a non-binding estimate, which may be preferred by the interstate moving companies, then the ultimate cost is based on the shipment's weight, not the estimate. It would be best if you had all the facts regarding what you may end up paying your interstate movers.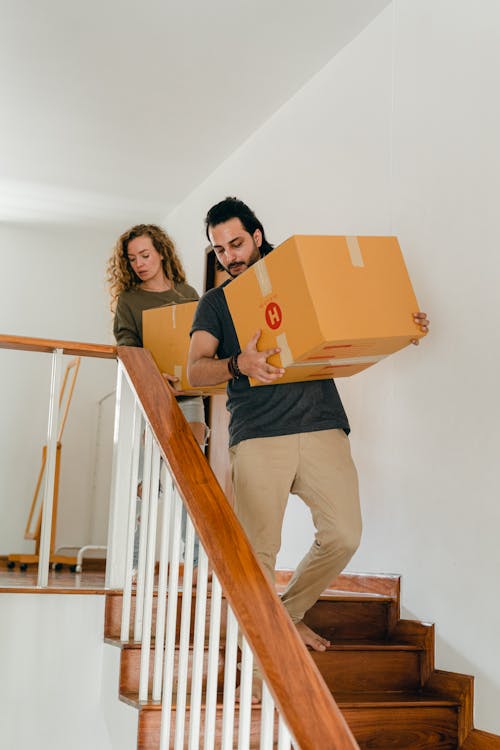 FMCSA requires a mover to provide you with their tariff, and an order for service. These documents contain vital information about other fees you may encounter during the completion of your move. The order for service and the bill of lading, which are similar, also hold contact information for the truck drivers during the actual journey. These documents contain the pick-up and delivery dates, or delivery window if applicable, and what payment method is acceptable and the maximum amount that can be required to be paid for delivery to take place.
The bill of lading also specifies the valuation selection you have made. The mover must offer you two choices for coverage of your shipment. Full Value Replacement is the option that the mover will initially include in your estimate and is comprehensive coverage for your shipment, but it can be expensive. Even with this coverage, the mover is not always liable for everything lost or damaged in a move. It is your responsibility to declare the value of any individual item valued at more than $100 per pound. The mover may also not be responsible for damage to things that they did not pack unless the box is also damaged.
The second type of coverage, included at no additional charge, is referred to as Waiver of Full Replacement Value and sets a standard of $0.60 per pound for your shipment value. This amount cannot be pooled to replace items within the shipment, however, each piece is valued by its weight, which means that your 20-pound flat-screen television is only valued at $12.00 if it is damaged or lost. No matter which moving company you select, be careful to choose the right valuation option for your possessions.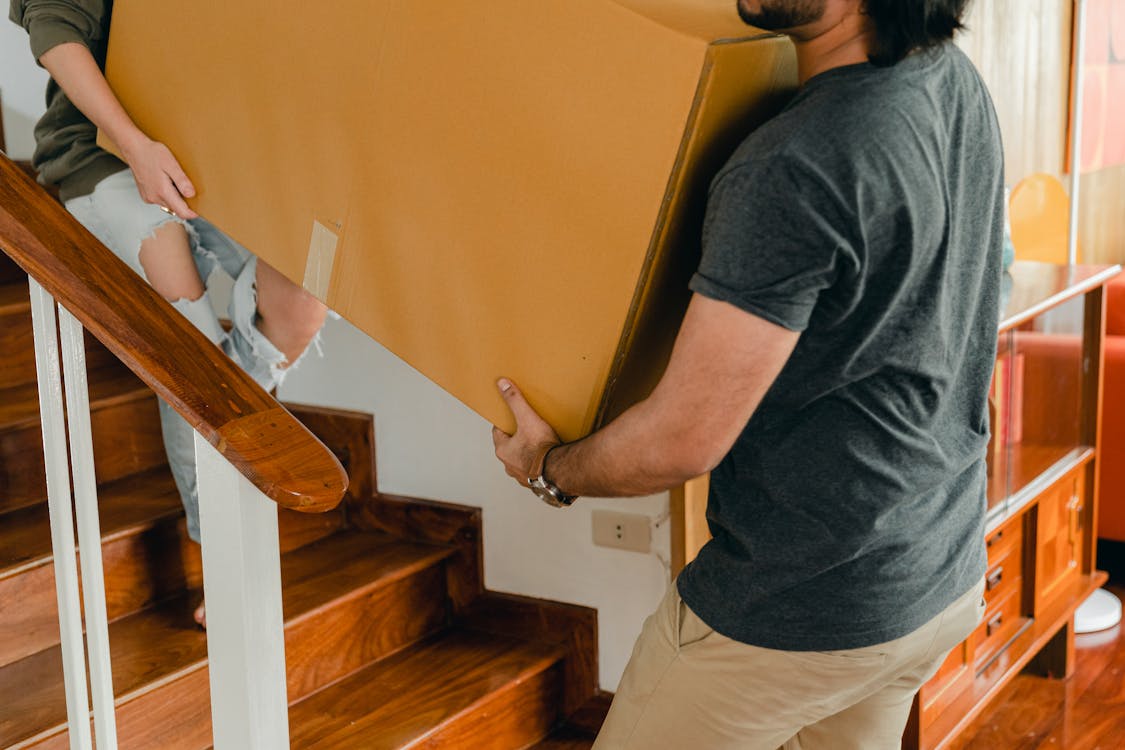 Cheapest Way to Move from California to Oregon
If you are looking for ways to reduce costs when moving from California to Oregon, here are some options to consider:
Conduct a DIY Move
You can save a lot of money by planning and executing your move yourself. DIY moves may be a good option for moving from California to Oregon for a small apartment. Also, if you have people around you that can assist with packing, heavy lifting, and loading, the process will be easier. You will also need to rent a moving truck to convey your belongings.
Plan Your Move Early
Moving is not a process that should be rushed. It would help if you gave yourself enough time to plan. It will reduce mistakes and damages. It will also provide you with time to research an ideal moving firm, access discounts, and schedule your move out of the busy moving seasons.
Avoid Damage to Item
When sorting and packing your belongings, you have to observe safety precautions. If you are making a DIY move, you have to handle and transport your belongings with care. You don't want to spend much money fixing damages or buying new items. So, avoiding costly damages is essential when moving to Oregon from California.
Cost of Living in Oregon

Oregon is one of the most beautiful places to live. However, the cost of living is higher than the national average. Portland is more expensive compared to other states. But Oregon is a relatively low cost for housing, food, and other activities.
| Housing and Utilities | Health Care | Food and Beverage (non-restaurant) | All Other Personal Expenditures | Gas and Energy Goods |
| --- | --- | --- | --- | --- |
| $8,549 | $7,129 | $3,933 | $21,757 | $712 |
| Electricity (per month) | Gas | Cable & Internet | Water | Home-based Child Care |
| $107 | $82 | $119 | $81 | $1,080 |
Cost Examples For Moves From California To Oregon
| CA to OR | Distance | 2 BR | 3 BR | 4 BR |
| --- | --- | --- | --- | --- |
| Los Angeles, CA to Portland, OR | 830 miles | $3,357 – $4,227 | $5,003 – $6,651 | $6,651 – $9,673 |
| San Diego, CA to Eugene, OR | 845 miles | $3,358 – $4,228 | $5,003 – $6,652 | $6,652 – $9,674 |
| San Diego, CA to Tigard, OR | 928 Miles | $1670,4 – $2134,4 | $2412,8 – $2969,6 | $3155,2 – $3712 |
| San Jose, CA to Salem, OR | 524 miles | $2,897 – $3,627 | $4,280 – $5,668 | $5,668 – $8,204 |
| San Francisco, CA to Albany, OR | 2554 Miles | $4597,2 – $5874,2 | $6640,4 – $8172,8 | $8683,6 – $10216 |
| San Francisco, CA to Gresham, OR | 537 miles | $2,897 – $3,627 | $4,280 – $5,668 | $5,668 – $8,204 |
| San Francisco, CA to Portland, OR | 535 Miles | $963 – $1230,5 | $1391 – $1712 | $1819 – $2140 |
| Fresno, CA to Hillsboro, OR | 620 miles | $3,096 – $3,885 | $4,589 – $6,087 | $6,087 – $8,824 |
| Fresno, CA to Aloha, OR | 625 Miles | $1125 – $1437,5 | $1625 – $2000 | $2125 – $2500 |
| San Diego, CA to Molalla, OR | 900 miles | $2135 – $2941 | $3659 – $5187 | $5187 – $7981 |
| Fresno, CA to Beaverton, OR | 623 Miles | $1121,4 – $1432,9 | $1619,8 – $1993,6 | $2118,2 – $2492 |
| Fresno, CA to Oregon, OR | 502 Miles | $903,6 – $1154,6 | $1305,2 – $1606,4 | $1706,8 – $2008 |
| Sacramento, CA to Bend, OR | 374 miles | $2,615 – $3,259 | $3,832 – $5,056 | $5,056 – $7,280 |
| Long Beach, CA to Beaverton, OR | 841 miles | $3,358 – $4,228 | $5,004 – $6,653 | $6,653 – $9,676 |
| San Diego, CA to Ashland, OR | 714 miles | $2135 – $2941 | $3659 – $5187 | $5187 – $7981 |
| Oakland, CA to Medford, OR | 319 miles | $2,567 – $3,196 | $3,758 – $4,958 | $4,958 – $7,139 |
| Bakersfield, CA to Springfield, OR | 635 miles | $3,047 – $3,822 | $4,514 – $5,987 | $5,987 – $8,680 |
| Anaheim, CA to Corvallis, OR | 792 miles | $3,282 – $4,128 | $4,883 – $6,490 | $6,490 – $9,431 |
| Anaheim, CA to West Linn, OR | 835 miles | $2248 – $3089 | $3840 – $5435 | $5435 – $8360 |
| Chula Vista, CA to Gladstone, OR | 929 miles | $2400 – $3288 | $4080 – $5763 | $5763 – $8849 |
Moving to Oregon from CA: Our Top Routes
We provide our services on many different routes between California and Oregon. These are some of our popular routes involving the state of California and Oregon.
Portland To California
Portland to Los Angeles
Portland to Anaheim
Portland to Fresno
Portland to Stockton
Portland to Irvine
Portland to Bakersfield
Portland to Fremont
Portland to Oakland
Portland to Richmond
Portland to Sunnyvale
Portland to Modesto
Portland to Oxnard
Portland to Sacramento
Portland to Santa Clara C
Portland to Huntington Beach
Portland to Santa Ana
Portland to San Francisco
Portland to San Jose
Portland to San Diego
Portland to Thousand Oaks
Portland to Chula Vista
Portland to San Marcos
Portland to Santa Clarita
Portland to Long Beach
Salem To California
Salem to Los Angeles
Salem to Anaheim
Salem to Fresno
Salem to Stockton
Salem to Irvine
Salem to Bakersfield
Salem to Fremont
Salem to Oakland
Salem to Richmond
Salem to Sunnyvale
Salem to Modesto
Salem to Oxnard
Salem to Sacramento
Salem to Santa Clara C
Salem to Huntington Beach
Salem to Santa Ana
Salem to San Francisco
Salem to San Jose
Salem to San Diego
Salem to Thousand Oaks
Salem to Chula Vista
Salem to San Marcos
Salem to Santa Clarita
Salem to Long Beach
Eugene To California
Eugene to Los Angeles
Eugene to Anaheim
Eugene to Fresno
Eugene to Stockton
Eugene to Irvine
Eugene to Bakersfield
Eugene to Fremont
Eugene to Oakland
Eugene to Richmond
Eugene to Sunnyvale
Eugene to Modesto
Eugene to Oxnard
Eugene to Sacramento
Eugene to Santa Clara C
Eugene to Huntington Beach
Eugene to Santa Ana
Eugene to San Francisco
Eugene to San Jose
Eugene to San Diego
Eugene to Thousand Oaks
Eugene to Chula Vista
Eugene to San Marcos
Eugene to Santa Clarita
Eugene to Long Beach
California includes the following zip codes:
90001, 90002, 90003, 90004, 90005, 90006, 90007, 90008, 90009, 90010, 90011, 90012, 90013, 90014, 90015, 90016, 90017.
Oregon includes the following zip codes:
97001, 97002, 97003, 97004, 97005, 97006, 97007, 97008, 97009, 97010, 97011, 97013, 97014, 97015, 97016, 97017, 97018, 97019.
Conclusion
Three Movers provide reliable, safe, and quality moving services at affordable costs. We have professional movers that handle all your belongings efficiently and safely.
Hire our California movers to get all information about benefits, costs, and how to move from California to Arizona. Get a free moving cost estimation and quote now!
Frequently Asked Questions