97%
of customers
recommend us
New York to Charlotte Movers
Published on 2021-05-12
New York to Charlotte Moving Companies
Are you considering relocating to Charlotte? The second-largest financial center, and one of the most rapid-growing cities in the United States, read on to make sure this move is right for you.
Maybe you're tired of dealing with the competition, high cost of living, and crazy winter weather and just want to head 630 miles south to Charlotte, where job growth is strong, with lower cost of living, beautiful places Modern Art Museum, National Whitewater Center, Nascar Hall of fame and much better weather.
The first thing movers like you should consider is the cost of moving which sometimes breaks the bank. But we got you covered. Here is everything you need to know about relocating from New York to Charlotte, the average cost of moving, the necessary packing materials like a few boxes, things to consider before moving ,post relocation expenses and how to identify top cross country movers. 
If you're looking for a top-rated new York to charlotte moving company, look no further than Charlotte Movers! Our professional team will make your relocation stress-free and easy, ensuring a stress free moving experience to your new home. We provide all the packing supplies you'll need and our moving costs are competitive, making us a cost-effective choice for long-distance moves. Plus, our young professionals are always happy to help and our relocation expenses are tax deductible! Contact us today for a free quote.
Cost of moving from New York  to Charlotte
With the aid of professional movers, relocating from New York to Charlotte would cost around $2808 to $8022. It might seem on the high side but if you consider packing, moving boxes, property protection insurance, mattress covers, storage locks, and other services cheap New York movers provide. It won't compare to the stress of handling it all yourself.
The price varies depending on the movers you decide to use.
Other pricing factors include:
Remember, it's always in your best interest to compare the prices of different moving services and check their reviews online.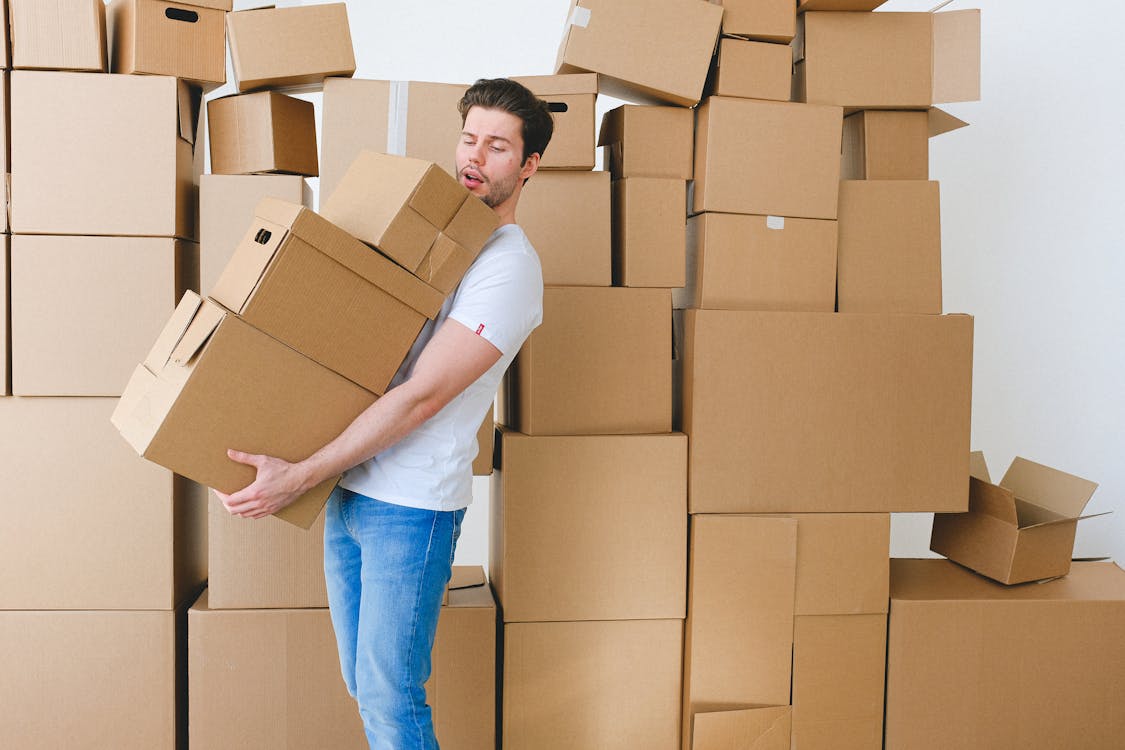 Things to consider before moving to Charlotte
Before deciding to relocate to charlotte here are some things you should expect.
Cheaper housing and Cost of Living 一 Charlotte homes on average are estimated to be within the range of $228,800, compared to NYC $450,000. Even if you don't want to buy a home yet but just want to rent, on average Charlotte's rent on an apartment is estimated to be around $1,133 compared to NYC's $2,049.
Economy and job Growth 一 Charlotte unemployment rate is low, and workers salary is much higher than the U.S. average. Their economy is strong and with steady job growth of 2.7% which outperforms NYC's growth of 0.5%.
Weather and Climate 一 Charlotte weather are much pleasant and offers beautiful seasons, with winters a lot easier to manage. But nothing beats the access to mountains and the beach which offers you a temperature range that suits everyone perfectly, no matter the season.
Culture, Diversity, and Demographics 一 Charlotte is known to be one of Southeast's most progressive cities. Although not as liberal as NYC, where 80% of registered voters are Democrats, 62% of Charlotte's registered voters lean left.
How to spot credible New York to Charlotte Movers
License
Moving companies that perform interstate relocation are required to be registered with the Federal Motor Carrier Safety Administration (FMCSA) and have a valid D.O.T license as a professional moving company.
Licensed movers are uploaded on the FMCSA website and you can check and compare movers legibility.
Online Presence and Reviews
In today's digital world, every legitimate company has an online presence for you to check their track records if they deliver excellent services. With an online presence comes reviews where you can check the number of satisfied and unsatisfied customers. You can shortlist potential movers with the best reviews.
Conclusion
With a thriving economy, picture-perfect mountains and landscapes, and many more moving from NYC to Charlotte is a good choice. I hope you find this article a helpful resource for making your relocation successful and stress-free.
You Also Might Be interested In