97%
of customers
recommend us
Moving from NYC to New Orleans
Published on 2021-01-14
What's in this article?
hide
Movers New York City to New Orleans
Looking to leave the Big Apple and settle down in The Big Easy? You're not alone. In fact, there are a number of big names who have left the hustle and bustle of NYC behind for the vibrant cultural scene, better, laid-back quality of life, and more affordable living of New Orleans. Nicolas Cage, Sandra Bulloch, and, allegedly, Jay Z and Beyoncé have all bought property in NOLA. In recent years, film shoots and productions have exploded in the city, making it much more appealing to industry people from LA and New York.
Most transplants in the city were originally drawn by the culture, big-ticket events like the energetic Mardi Gras and soulful Jazz Fest, and the exciting nightlife. Whereas, many ex-New Yorkers are flocking to the city for the real estate prices and more easygoing lifestyle.
THREE MOVERS
Regardless of your reason for moving from NYC to New Orleans, you likely landed here looking for some advice on hiring professional movers for your moving process. Well, you came to the right place. We'll tell you what it's really like to live in New Orleans and how we can help get you there.
If you're looking for a top rated NYC to New Orleans movers, you can't go wrong with THREE MOVERS. We're a professional moving company that can handle any type of long distance move. We have the experience and the resources to make your move as smooth and stress-free as possible.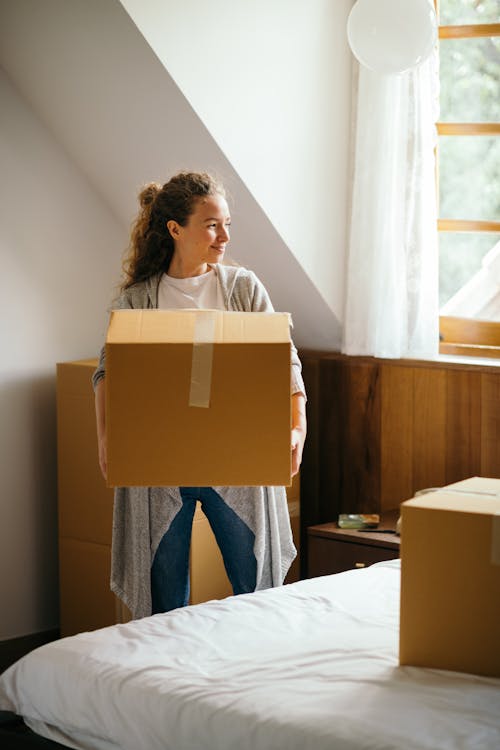 We understand that moving can be expensive, so we offer a variety of ways to save money. We have a moving cost calculator on our website that can help you estimate your moving costs. We also offer a variety of discounts, including a military discount and a senior discount.
We're a full service movers, which means that our professional movers can handle all aspects of your move, from packing to shipping. We also have a large network of local movers, so we can help you with your local move as well.
If you're looking for a reliable and experienced NYC to New Orleans mover, call THREE MOVERS today!
Cost of Living in NYC vs. New Orleans
When you consider moving to a new city, one of the major questions you are going to ask yourself is: How much more or less am I going to pay to live in this new city? To determine this, you want to look at the percentage difference between the cost of living in NYC and the cost of living in New Orleans, your new location.
According to Salary.com, the cost of living in New Orleans, LA is -47.1% lower than it is in New York City. This means that you would have to earn a salary that is roughly $31,714 in order for you to maintain your current state of living in NYC. However, when it comes to employers in NOLA, they tend to pay around -17.8% less than those in New York, NY. Therefore, if you were to work the same type of job in New Orleans as you do in New York City, you'll be paid an average of $49,339 in New Orleans.
Though New Orleans is substantially cheaper to live than NYC, is still ranked as the 21st most expensive place to rent in the United States. Unlike New York, folks in New Orleans aren't in much of a rush and although public transportation is possible, patience is required.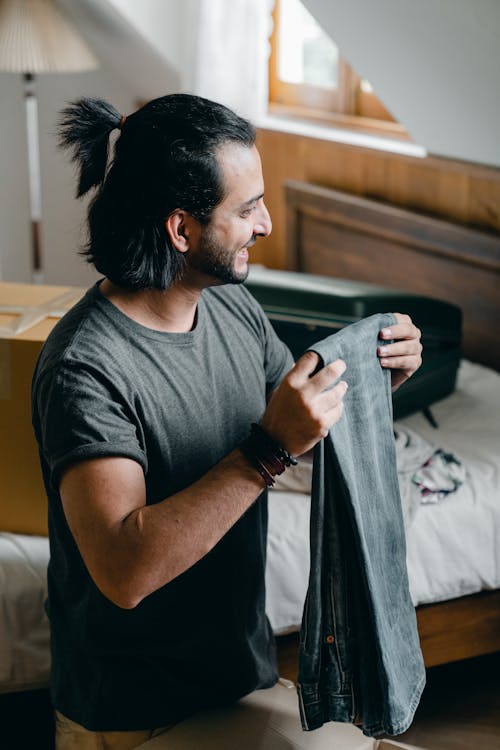 What's It Like to Live in New Orleans?
Although Mardi Gras seasons may only be a few weeks long, the preparations last nearly all year and you'd be hard-pressed to find a New Orleanian without a costume closet. Undeniably, the city loves to dress up in colorful wigs and beads and dance to the sounds of marching bands.
Aside from being one giant party, the city is notorious for an exceptional food and music scene. Dining out in New Orleans ranges from a dive po-boy shop to historic fancy-attire required restaurants. When it comes to music, you'll be able to find it virtually any day of the week and time of the day. There's even a festival for nearly every occasion, whether it be whiskey, beignets, blues, barbecue, there's always something to when you live in The Big Easy.
There is one thing that most people ask, especially when they're moving from NYC to New Orleans, and that's what's the weather like? It's true, being in the south, it is hot in New Orleans. In fact, you can expect it to be pretty miserable in the summer months. But, there's nothing like wearing shorts and sandals in March, when the majority of the country is still trembling in their giant winter coats. People often say that New Orleans has four seasons: Football, sno-ball, crawfish, and carnival.
Where to Live in New Orleans
Often the best way to find out where to live when moving to a new city, regardless of where, is to visit and explore for yourself. In New Orleans, most of the hotels are either located in the Central Business District and the French Quarter. However, you're going to want to extend your search for a home beyond the touristy destinations of the city.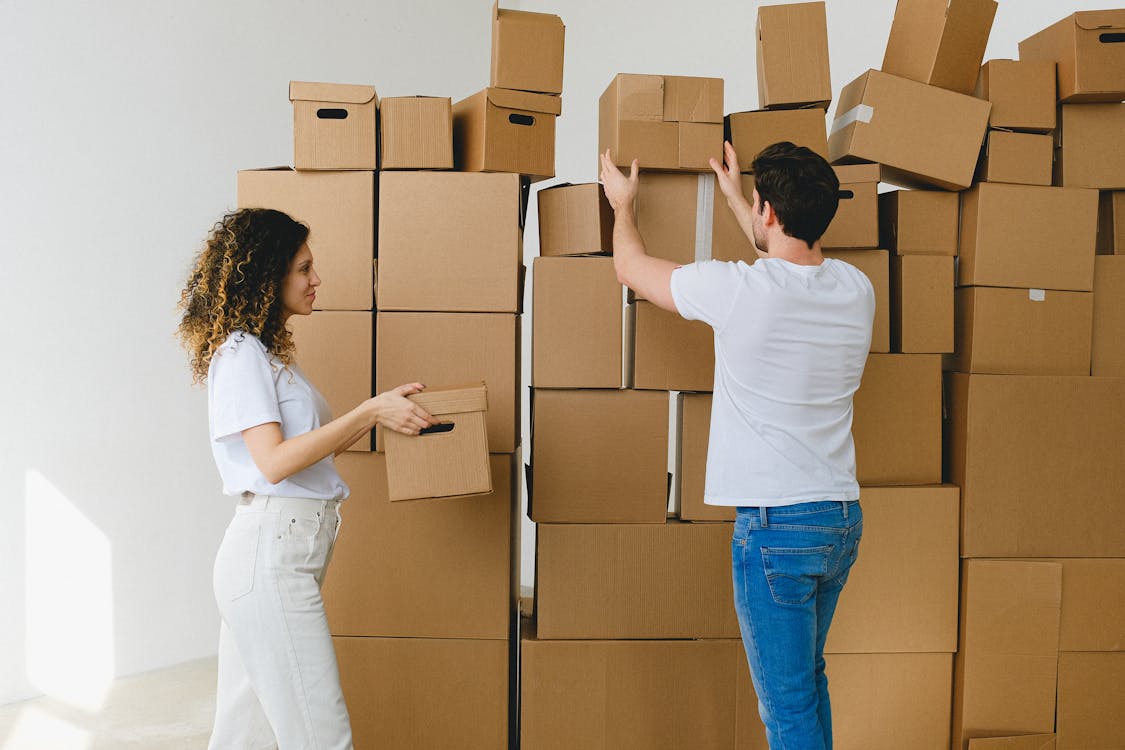 Consider looking in the Garden District, Bywater, or far Uptown in Carrolton. As a former New Yorker, you're most likely going to want to settle in a neighborhood that allows you easy access to downtown. The Irish Channel is both a busy and central location that can help ease your transition from NYC to New Orleans.
Once you get settled, Facebook and Nextdoor are excellent resources to discover what's going on in your neighborhood and help you get acquainted to the area. Meeting new people in a brand-new city can be tough. Consider hosting your own party for a bunch of strangers. New Orleanians love to party and unlike New York City, you'll discover that the residents are very friendly with their neighbors.
Pros and Cons of Living in New Orleans
Just like any city, there are some advantages and disadvantages to living in The Big Easy. Consider the following before you make the big dive and move from NYC to New Orleans.
Pro: No inclines. Are you a runner or cyclist? Whatever your reason may be for preferring flat surfaces, New Orleans has plenty of them.
Con: No beaches. While you're not necessarily landlocked in New Orleans, the city does not have beaches in the traditional sense. However, you can travel an hour and half a way to the nearest beach – Biloxi Beach in Mississippi.
Pro: Festivals for everything! New Orleans truly does have a festival for pretty much everything imaginable. In fact, the city is the self-proclaimed "Festival Capital of the World."
Con: The bugs. Especially being from NYC, you're likely not used to many creepy crawlers. There are a number of pests that are specific in New Orleans, so keep an eye out.
Pro: Slow pace. That laid-back, slow pace is a way of life, and no city quite does it better than NOLA. Residents take their time getting to places, linger in conversations with each other, and even consider relaxing its own activity. It may actually be the exact opposite of New York City.
Pro: Low cost of living. This is likely one of the biggest draws for moving to New Orleans from NYC. New Orleans is cheaper to live than places like Philadelphia, Baltimore, and even Atlanta.
NYC to New Orleans Moving Services
If no inclines, year-round festivals, a low cost of living, and a relaxed pace sound right up your alley, it might be time to make the big move from NYC to New Orleans. However, you're going to need some help getting there. That's where we come in.
With over thirty years of experience in the moving industry, we have the skills, experience, knowledge, resources, and manpower to transport you to the South, or anywhere else you need to go. As a full-service moving company, we can provide you with the services you need to make your transition as seamless as possible. We'll handle everything from the packing and loading, to the hauling and delivery.
Look no further than Three Movers for all your relocation needs. Contact us today for your FREE, no-obligation moving estimate and find out how you could save up to 20% on the cost of your move from NYC to New Orleans.
You Also Might Be interested In