97%
of customers
recommend us
Looking for a top-rated cheap local and long distance moving company in Pennsylvania? Look no further than THREE MOVERS! With over a decade of experience in the industry, our professional movers are dedicated to providing fast, efficient, and affordable services that are perfect for any size move, from small residential moves to large corporate relocations.
We offer a variety of services to make your move as stress-free as possible, including packing, storage, and partial or full-service options. We also have a wide range of parking options available, so you can choose the option that best suits your needs. Whether you're moving across town or across the country, THREE MOVERS is the perfect choice for a hassle-free move. Contact us today for a free quote!
Three Movers is a high-0quality, affordable moving company in Pennsylvania. Our friendly crews provide top-notch service to residential, commercial, and specialty customers making local, long distance, and international moves. If you want to experience the best service in the moving industry, please contact us. We offer the following:
Long distance Pennsylvania movers
Moving a long distance to or from Pennsylvania is a significant life transition. You have a lot to accomplish before you can settle into your new home. One of the tasks that will help you along the way is choosing a suitable mover. If you are anxious about this one, spend a little time on the FMCSA website. FMCSA is the acronym for the Federal Motor Carrier Safety Administration—the agency that regulates interstate movers.
On their website, you can find out if the long distance mover you are hiring is registered (that's a requirement for long distance moves) and read up on the rules that registered movers must follow. For example, the mover must conduct an onsite survey of your shipment before submitting a written estimate. This step is designed to protect you from shady companies making low offers without ever looking at what you need to move.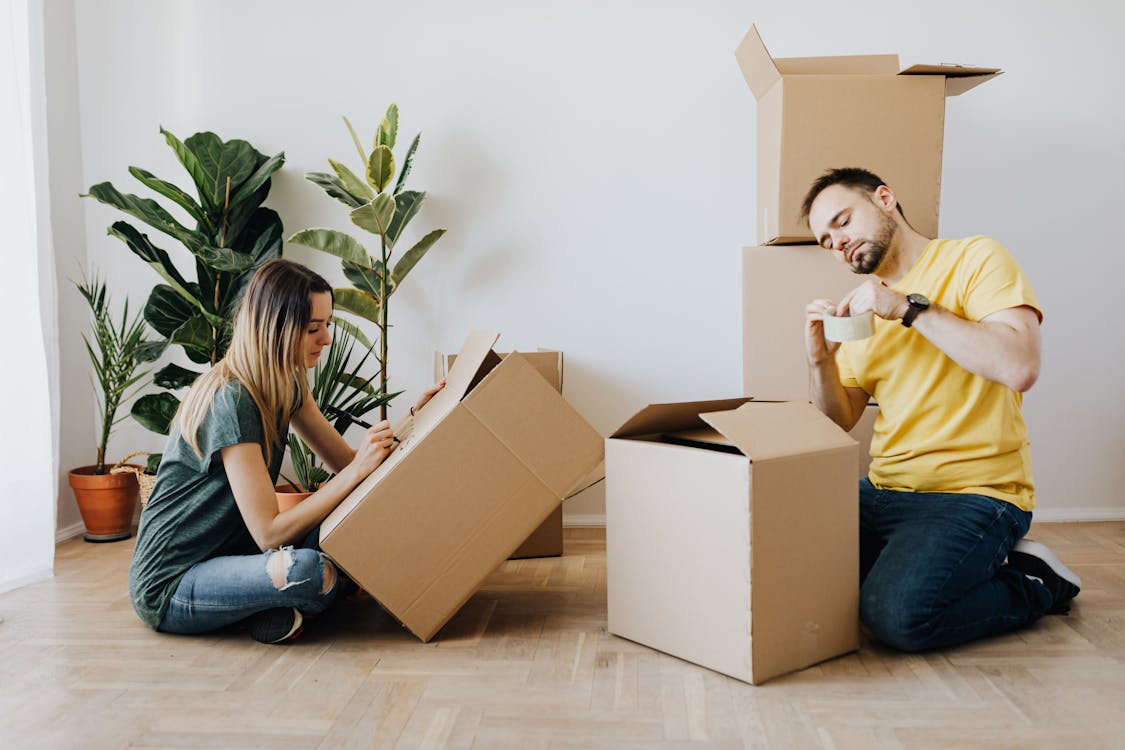 Local moving companies in Pennsylvania
Local moves are jobs that don't cross a state line and are usually distances under 100 miles. If the move is all within Pennsylvania, the mover doesn't need to register with FMCSA—but many movers perform both types of moves and will have the DOT ID anyway. The Pennsylvania Public Utility Commission regulates local movers and requires that each one file a tariff ( a description of services and charges) with the Commission.
While the rules don't require the mover to offer visual inspections or written estimates, as a consumer, you should ask movers to do both. You will receive a better assessment of the job's scope if the mover sees what you need to move, and a written price is more reliable (and easier to compare) than a verbal offer.
How much will it cost to move to or from Pennsylvania?
Long distance moving costs are dependent on the shipment's weight and the distance from start to finish. There is a wide range in pricing, with an average of around $4,500 for a medium-sized family home. The services you choose will also affect the overall cost. The price will usually be less for a local relocation, and you can often complete your move in Pennsylvania for less than $1,000.
Types of Moves offered in Pennsylvania
Residential move information
Three Movers's Residential Moving service can get your moving day going. We offer the widest range of help for your move. Packing your items in our specialized moving boxes and transporting them to your new home in the State of Pennsylvania are easy jobs for our movers. We are currently serving 130 locations in Pennsylvania so we know our way our towns and cities. Our movers know how to pack, transport, and get your belongings in your new home swiftly. Get the best moving day deals from us.
Commercial and Office Movers in Pennsylvania
Our movers know how to handle all your belongings from your computer hardware to your office furniture and desks with great care. Commercial and Office moving services from Three Movers are the best in the corporate world because we do the job swiftly for our customers. You can see their reviews if you wish. Our expert movers can move your items from your old office across the town or the state. We know you want to have a conducive working environment after your move that is why we let you supervise our move. Get the best corporate relocation service experience with our moving specialists.
Military Movers in Pennsylvania
Military service members have a lot of responsibilities. They are required to move their residence a few times a year for their service. Our movers can cross one liability for our troops. Three Movers's Military Moving in Pennsylvania makes moving day easy. Our team of moving experts can assist you in planning your move to your new home. We can give you checklists, reminders, and notes to follow if you want the best moving day experience. Our expert movers are happy to carry your boxes from your old place to your new home. Know how to have a stress-free moving day experience.
International movers in Pennsylvania
It is exhausting to fill out tons of papers and other requirements for your international move. Three Movers extends help to you as you want to get your papers moving quickly. Our moving experts are there to help you fill out those forms for your move. You want the entire process to be fast and simple, so we are there every step of the way to help you. We can do more things for you such as packaging and transporting your needs to help you have a perfect moving day. Other companies may charge you with high and unfair prices for the same work. Trust us we are the full service moving company who knows how to get the job done right for you.
Flat Rate and Hourly movers
Checking a mover's rate is the best way to know that they can be trusted. Avoid hidden charges from other long distance moving companies. You may use their flat-rate service and hourly moving rates to compare the prices of services and see if they can be trusted. Get fair and affordable deals that fit your needs with Three Movers. Our Flat Rate and Hourly moving services give the same quality of work as our other offers but for the price that fits your needs.
Additional Moving/Shipping Services in Pennsylvania
Packing and Crating
The first stage of your moving is Packing. Your moving day may fail if your packing is clumsy. Find a mover who can do the first stage of packing right for you. Three Movers wants you to protect your items and belongings, so we offer you our specialized moving boxes and free padding for an extra layer of protection. Tons of items and not just a few items await your packing and our movers are here to help you. We have crates to carry your heavy belongings to your new home in Pennsylvania. You may also request a "white glove" service for your most valuable items or make use of our partial packing options .
Insurance
Insurance help service can get yourself and your property secured. Protect your belongings, especially in times that accidents could happen with Three Movers. Our team of moving experts is there to help you with your insurance application by giving you tips in knowing what to cover in your insurance. They can help you in estimating the prices and cost of your belongings. So, in case of an emergency on your moving day, you can still be safe. Get your protection even in accidents on your moving day. Know the right insurance help for you.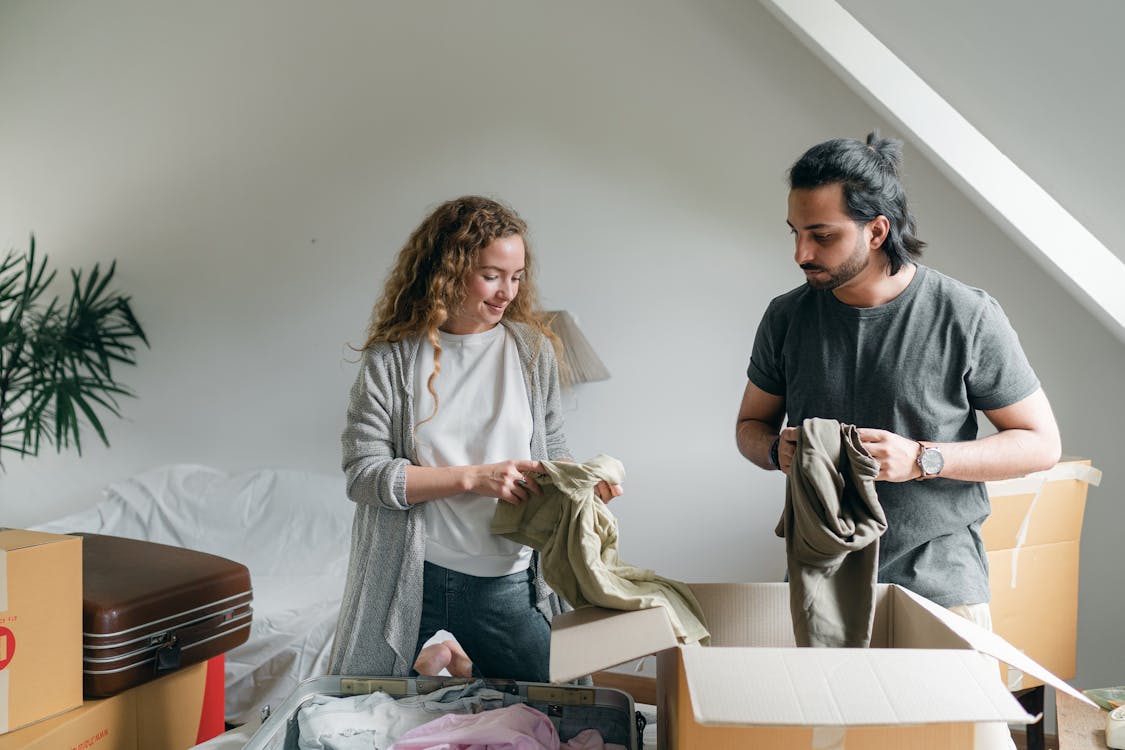 Full-service moves
A mover who does only one job can be a burden. Get a mover who can do all the steps of moving for you. Three Movers is not only reliable and fast, but we are also familiar with all your moving day needs. Our team of moving experts knows all the best moving services just for you. Our packing experts, professional drivers, and a special team are there to help you with your specific needs. We know how to take care of you from start to finish. Get our full-service move for a perfect moving day. Trust a moving partner who can do it all for you.
Storage
Find a moving company to help you find the most protected storage facility near you to avoid cramming your new place with your belongings. Three Movers movers can help you find the best storage facilities in the State of Pennsylvania. Get a storage facility with the best protection and accessibility from your place. Our movers are there to help you get your belongings inside the facilities. You may also get help from them should you wish to get your belongings from your storage unit to your new home.
Same-day movers
Our expert movers know how to get you moving swiftly. They want you to be in your new home in no time. Find the fastest and most reliable same-day movers from Three Movers. Some companies in the long distance moving industry can be clumsy and might even charge you higher than the standard price. You can avoid hidden charges by asking questions. Our movers and moving specialists encourage you to ask questions to us. Practicing transparency is important especially in your last-minute move to Pennsylvania.
Auto Transport
Pennsylvania has one of the best roads in America. From fields that stretch on the horizon to the marvelous natural terrain, seeing all this with your family can be impossible if you have another car. Enjoy the scenes of Pennsylvania with your family by not driving two cars. Get Three Movers's Auto Transport service to ship your car to your new place. We will be transporting your car with our biggest trucks and pack your car at your new home safely into our biggest trucks. Our auto transport service wants you to enjoy your moving day. Get to your new place with your family.
Cost & Time Examples For Moving To Or From Pennsylvania
| To / From Pennsylvania | Distance | 2 BR | 3 BR | 4 BR |
| --- | --- | --- | --- | --- |
| Pennsylvania to Nashua, NH | 271 miles | $2,326 – $2,919 | $3,450 – $4,580 | $4,580 – $6,537 |
| Pennsylvania to Yonkers, NY | 97 miles | $1,944 – $2,423 | $2,854 – $3,774 | $3,774 – $5,443 |
| Oakland, NJ to Pennsylvania | 86 miles | $1,944 – $2,423 | $2,854 – $3,774 | $3,774 – $5,443 |
| Knoxville, TN to Pennsylvania | 551 miles | $2,729 – $3,442 | $4,077 – $5,431 | $5,431 – $7,800 |
| Pennsylvania to Bridgeport, CT | 134 miles | $2,063 – $2,577 | $3,040 – $4,027 | $4,027 – $5,821 |
| Pennsylvania to Arlington, TX | 1315 miles | $3,785 – $4,718 | $5,638 – $7,590 | $7,590 – $11,176 |
| Greensboro, NC to Pennsylvania | 369 miles | $2,439 – $3,065 | $3,623 – $4,813 | $4,813 – $6,879 |
| Boulevard, CA to Pennsylvania | 2321 miles | $4,904 – $6,308 | $7,557 – $10,102 | $10,102 – $14,884 |
| Pennsylvania to Newark, DE | 35 miles | $1,680 – $2,076 | $2,430 – $3,192 | $3,192 – $4,557 |
| Pennsylvania to Lexington, VA | 274 miles | $2,283 – $2,862 | $3,378 – $4,480 | $4,480 – $6,379 |
*Prices and times are estimated. They can vary depending on the season and other factors. Get a quote custom tailored to you.
Resources
Frequently Asked Questions