97%
of customers
recommend us
THREE MOVERS is a top rated cheap Maple Grove local and long distance moving company. They are professional movers who always put the customer first. No job is too big or too small for them, and they always do an amazing job. They are also operated company, so you can be sure that you're in good hands on your move date. In addition, they are one of the few companies that also offer out of state moves. So if you're moving to or from Maple Grove, THREE MOVERS is the top choice company in Twin Cities metro area to call for your local or interstate move.
Their prices are very affordable, and they offer a variety of services to meet your needs. They have moving trucks of all sizes, so whether you're moving a few items or your whole house, they can help. They also have a team of two movers who will come to your home and carefully pack and load all of your belongings. Then, they will transport them to your new home and unload everything for you. So if you're looking for a stress free move, THREE MOVERS is the company to call.
They are also a cheap Maple Grove movers that is known for their customer satisfaction. So if you're looking for a Maple Grove moving company that will take care of your every need, THREE MOVERS is the company to call. Contact them today to get a free quote, and be sure to mention that you saw this article. They would be more than happy to help you with your move.
Three Movers is a high-quality, value-driven moving company in Maple Grove, Minnesota. Our friendly, dedicated crews assist residential, commercial, and specialty customers with their local and long distance moves. Please get in touch with our cheap movers when you need any of these services:
full-service movers
international moving
residential moves
corporate moving
moving and storage
furniture moving
military moving
Long distance Maple Grove, Minnesota movers
Suppose you are preparing for a long distance move to or from Maple Grove, Minnesota. In that case, you may be concerned about the increase in scams you hear about in the moving industry. How can you avoid getting mixed up in one of those? Three Movers suggests you keep watch for some of the red flags that might signal an unscrupulous moving company and avoid them.
Don't trust  Mn movers that offer you a great price over the phone but won't come to your home to review your household goods shipment. Sometimes movers make a "lowball" offer based on your description and then raise the price by a LOT when they are loading the truck.
It's also suspicious when the mover demands a large deposit in advance—especially if they want cash. You can't dispute a cash transaction like a credit card charge, and if they don't show up to do the work or just drive away with your belongings, you may be out of luck. Movers should get paid when they deliver the shipment, not before they start the job.
Local moving companies in Maple Grove, Minnesota
When you need a mover for a local job in Maple Grove, Minnesota, one good idea is to ask friends, family, and professionals like your realtor for recommendations. Many small companies build their business through these referrals, and they count on good service to help them get new customers. Check for ratings and reviews at the Better Business Bureau site, and always double check to be sure that a local company has a valid business license and adequate insurance coverage.
How much will it cost to move to or from Maple Grove, Minnesota?
The best way to determine your upcoming moving cost will be to compare written estimates from several reputable moving companies. It's helpful to know the difference between a binding quote (the price is fixed unless you add to the shipment or request more services) and a nonbinding bid, which means the cost can increase if the mover miscalculated for example how many bedrooms are they packing. The average price to move the contents of a medium-sized family home across the country is around $4,500, and local projects are much less expensive.
Types of Moves Offered in Maple Grove, Minnesota
Residential Movers in Maple Grove, Minnesota
Private move is a catch-all term that alludes to an individual move that involves changing homes. It doesn't make any difference on the off chance that the move is inside the same city, to an alternate city, outside of the state, or even outside of the country. These are considered as residential moves.
All of these are taken care of by Three Movers. In the event that you really want help moving, we are the organization to call.
Office/Commercial Movers in Maple Grove, Minnesota
Office Moves are particularly complex because they involve transporting a lot of delicate equipment. For these types of moves, you need to work with a company that understands the ins and outs of the process.
Three Movers is the company for you. We have years working with commercial moves for all sorts of businesses. You can't go wrong with us.
Military Movers in Maple Grove, Minnesota
You'll have a decision to make assuming that you've been requested to migrate to a base situated in Maple Grove, or some other bases in Minnesota.
Do you go by means of the government and have them track down a moving organization for me or would it be advisable for me to deal with the exchange myself and have the government repay me for the expenses? Of course, the first option seems, by all accounts, to be more viable. But if you take the time to you cautiously arrange things, you make a profit once you accept your repayment with personally procured moves.
Working with Three Movers is a decent way to deal with achieve this. We'll deal with your PPM for your benefit.
International Movers in Maple Grove, Minnesota
Could it be said that you are moving to another country? Regardless of whether you're delivering to Portugal, Spain, Cuba, or Germany, you'll need to really get to know the nation's expense and customs laws. You'll likewise need to check what desk work is needed for delivery. If all of this proves to be overpowering, contact Three Movers and one of our coordinated operations experts will help you.
Flat-Rate and Hourly Movers
An hourly move will likely turn out best for you assuming that you are just moving a couple of streets from your home. You may be charged for the time it takes to finish the move, which may often be reduce just by coordinating your move or wrapping your possessions before the movers come.
With regards to hourly rates, however, moves that require moving a great deal of weighty furnishings or driving an extensive distance are not as financially savvy.
In this situation, going with a flat-rate move is the smarter choice. In view of the distance to go, how much work required, and the weight of your things, you'll be offered a price estimate.
Additional Moving/Shipping Services in Maple Grove, Minnesota
Packing and Crating
Packing is a significant component of the migration interaction. You will not have the option to fit each of your items on the truck if you don't pack right. Truth be told, a move won't start until every one of your possessions are stuffed and prepared to travel.
You would rather not pack your things? Or maybe you don't have the opportunity? It's anything but an issue. Three Movers can provide you with the best arrangement.
The bundling and stacking of your things will be dealt with by a group of expert laborers as a component of our packing administration. They know how to deal with delicate and sensitive things securely so they show up at your new house in one piece.
Insurance
No one wants to think about their things being harmed, yet some of the time that is inescapable in a moving project. This is mostly the motivation behind why movers are required to provide insurance coverage as a feature of their administrations.
This insurance will give you a moderate repayment should something happen to your things while they are being transported. Be that as it may, be careful, if you handle the move on your own you would be ineligible for coverage.
By applying for our full insurance coverage you don't need to stress over repayment limits or things of the sort.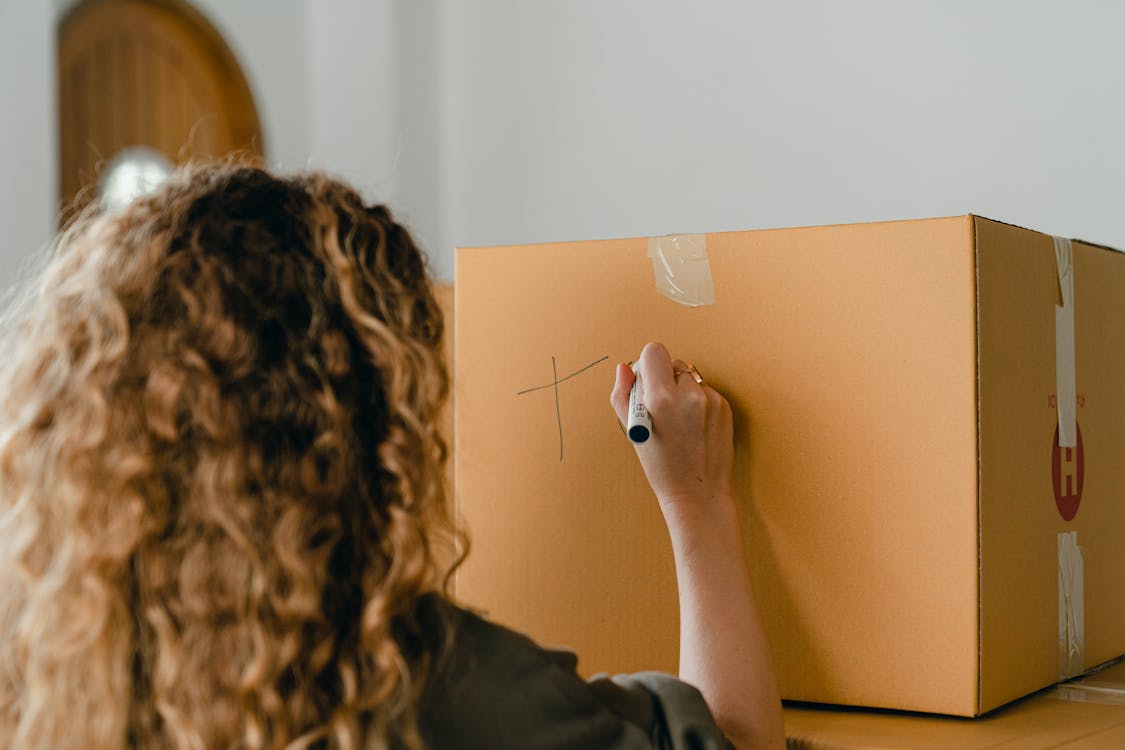 Full-Service Moves
Your moving day is drawing nearer, however you as of now have too much going on and don't have the opportunity to go through all of the particulars needed in packing and transporting your stuff. That is something we've heard before. You require a full-service movement.
The moving firm administers the move in full-service moves. We handle everything from stacking and unloading the items; bundling and unpacking them from the shrink wrap, and tidying up later.
Storage
Getting storage services through the same organization taking care of your move is smart. The reasoning behind this is simple, they can deal with the transportation of your things to the storage office as a component of the move interaction, making the whole thing a lot more straightforward.
There are many motivations behind why an individual could require storage during a move, from not having adequate room for all their belongings, to realizing they'll arrive late to the home.
Regardless is the situation, Three Movers has a store service that you can utilize. If you need more time than we can provide, we can get you in touch with a long-term storage facility.
Same-Day moves
If you realize that you need to move but forgot to make an appointment with a mover that is not the end of the world. Three Movers offers same-day moving services as part of our different moving options. Simply contact us as soon as you are able and we will send a crew over to work as soon as possible. Some service options might not be available on such a short notice though.
Auto Transport
Do you have to move your vehicle to an alternate city or state however you don't have the opportunity to drive it? It's anything but an issue; you can simply transport it all things considered. As a rule, delivering a vehicle is actually a more secure choice.
Utilizing a moving firm to send your vehicle can save you a ton of time and cash, contingent upon your conditions. Three Movers is the mover you really want assuming you want somebody to move your vehicle just as the remainder of your good stuff. All types of vehicle shipments are taken care of by us.
Cost & Time Examples For Moving To Or From Maple Grove
| To / From Maple Grove | Distance | 2 BR | 3 BR | 4 BR |
| --- | --- | --- | --- | --- |
| Maple Grove, MN to Bellevue, WA | 1369 miles | $3,695 – $4,731 | $5,554 – $7,513 | $7,513 – $11,012 |
| Maple Grove, MN to Phoenix, AZ | 1270 miles | $3,456 – $4,450 | $5,335 – $7,213 | $7,213 – $10,361 |
| Salt Lake City, UT to Maple Grove, MN | 977 miles | $3,225 – $4,018 | $4,913 – $6,405 | $6,405 – $9,403 |
| Maple Grove, MN to Hampton, VA | 1047 miles | $3,217 – $4,239 | $5,059 – $6,802 | $6,802 – $9,797 |
| Harrisonburg, VA to Maple Grove, MN | 878 miles | $3,100 – $3,957 | $4,720 – $6,243 | $6,243 – $9,116 |
| Chicago, IL to Maple Grove, MN | 367 miles | $2,367 – $3,002 | $3,570 – $4,679 | $4,679 – $6,882 |
| Maple Grove, MN to Kansas City, MO | 418 miles | $2,414 – $3,262 | $3,640 – $4,973 | $4,973 – $7,017 |
| Maple Grove, MN to San Francisco, CA | 1571 miles | $4,045 – $5,058 | $6,049 – $8,051 | $8,051 – $9,918 |
| Maple Grove, MN to Sacramento, CA | 1500 miles | $3,805 – $4,975 | $5,827 – $7,847 | $7,847 – $11,361 |
| Indianapolis, IN to Maple Grove, MN | 524 miles | $2,454 – $3,245 | $3,860 – $5,072 |  $5,072 – $7,362 |
*Prices and times are estimated. They can vary depending on the season and other factors. Get a quote custom tailored to you.
| | | |
| --- | --- | --- |
| City Center | Bass Lake Rd | W Fish Lake Rd |
| Scimed Pl | Weaver Lake Rd | 93rd Ave N |
| Fernbrook Ln N | 89th Ave N | Zachary Ln N |
| 109th Ave N | Nathan Ln N | 73rd Ave N |
| Kirkwood Ln N | Hemlock Ln N | Route 101 |
| Territorial Rd | E Fish Lake Rd | Timber Crest Dr |
Are You Ready to Work with Three Movers?
Fill our simple form and get your free quote in a matter of minutes.
Other Popular Cities In Minnesota That We Serve:
Resources
Maple Grove, Minnesota includes ZIP codes:
55311, 55369, 55569
Philadelphia to Atlanta Moving Companies
One of the things that come to mind when most people think of moving to a new location is the stress of packing. It may involve lifting heavy items and taking cognizance of where small but valuable items are stored. With a professional moving company, you may have less to worry about the stress of moving. Are you planning on moving from Philadelphia to Atlanta? You need to hire a mover that offers top-quality moving services and can guarantee the safe delivery of your items to your new location.
We shall provide you with helpful tips to aid your selection of the best moving company from Philadelphia to Atlanta. We shall also provide you with these essential factors that may determine your moving cost for two bedrooms or more so you can compare moving company rates. There is a need to have an idea of the average cost of moving from Philadelphia to Atlanta for efficient planning and budgeting, and we shall provide you with such details.
How much does it cost to move from Philadelphia to Atlanta?
How much does a moving service cost? There is no fixed amount of moving from Philadelphia to Atlanta. However, your total moving cost is dependent on several factors such as the weight of your items, the climatic condition during your move, the quality of service provided by the mover, the distance to be covered by the moving truck, etc. Most home movers, office movers, or commercial movers use the above factors to give you a moving cost estimate. Interstate movers who offer full-service moving may charge higher because they take the additional responsibility for packing your household items, storing, offloading, and arranging your properties. Distance, as mentioned earlier, affect your moving cost. The distance from Philadelphia to Atlanta is 778 miles which is equivalent to 1252 km. The average cost of moving from Philadelphia to Atlanta is between $2427 to $6934.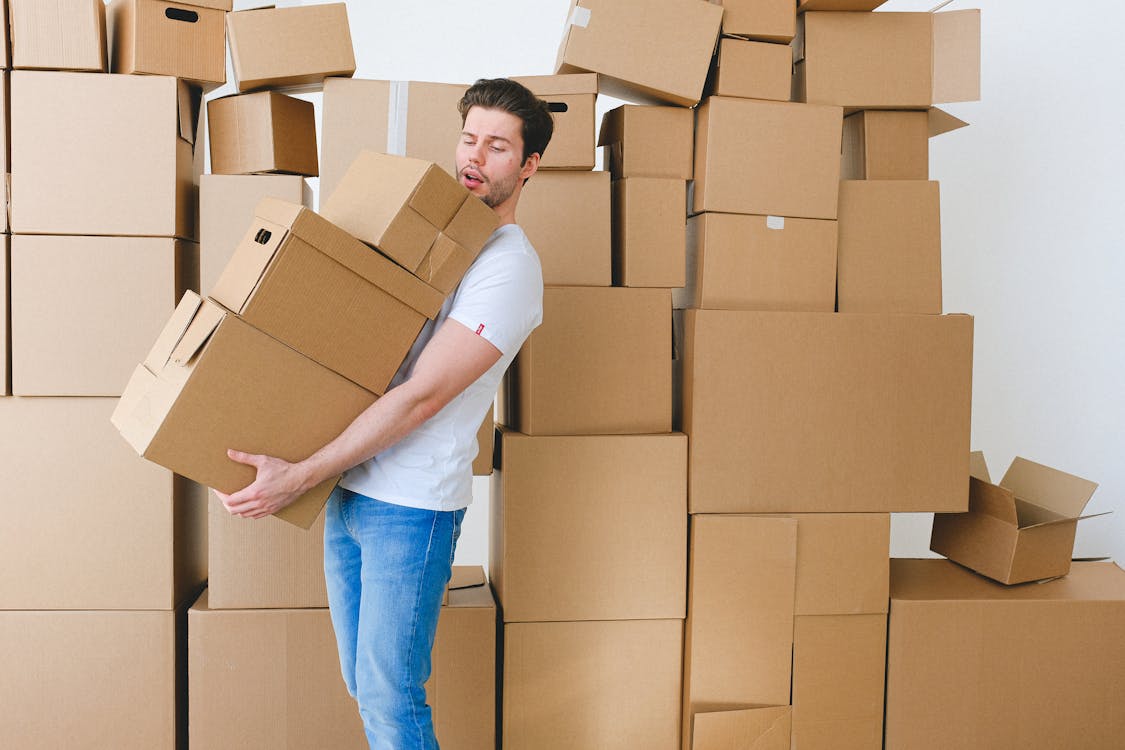 Tips to help you find the best movers from Philadelphia to Atlanta
If you plan to move from Philadelphia to Atlanta, it is advisable to hire a competent and trusted mover who from the top moving companies that can safely deliver your property to your new location. However, it may be challenging to find one if you do not know how to narrow your search. The following tips can help you to find the best mover from Philadelphia to Atlanta.
The moving company should have a physical address.
Before hiring a mover, it is critical to determine if the mover has a verifiable physical address. It is wise to visit the physical location of a moving company. While you are there, you should observe and interact with their customers as that may let you know if they are professional in their service delivery and general conduct.
Check for reviews about the mover.
Besides visiting the mover's physical address, you can also check for reviews about the moving company. A mover with more glowing reviews may be a better fit to handle the job than a mover who has many negative reviews from dissatisfied customers. However, you should beware of fake online reviews.
Get recommendations from trusted associates.
One highly effective way of finding a reliable and professional moving company is to get recommendations from friends and other trusted people. Find out why they choose to recommend a particular mover and if they had previously used the service of that mover.
Compare estimates with other moving companies.
The rule of threes in finding a professional moving company states that you should compare moving cost estimates with other users to have an idea about the average cost of moving from Philadelphia to Atlanta. You will also know when a particular moving company overcharges you.
Only hire a licensed and registered mover.
A professional moving company should have adequate insurance cover. The mover should also have an operating license or a unique DOT number from the Department of Transport. Look out for such movers and avoid hiring a moving company with no insurance cover or proof of registration.
Find out if there are hidden charges.
Before hiring a moving company, try to find out the total moving cost and ensure that you know all additional charges. You may also consider hiring flat rate movers who have a fixed amount for a certain distance and total weight of the load.
Frequently Asked Questions