97%
of customers
recommend us
If you're in need of a top-rated, cheap Eden Prairie movers, THREE MOVERS is the perfect choice. Our family-owned and operated business has been helping people move for over 20 years, and we're proud to offer an extremely professional and affordable service. Whether you're moving across town or across the country, our experienced team of professional movers will take care of all your moving needs, from packing and loading to transportation and delivery. 
We even offer junk removal services to help you get settled into your new home. Contact us today for a free estimate, and let us take the stress out of moving for you.
Three Movers is a well-regarded, affordable mover in Eden Prairie, Minnesota. We have outstanding local movers that assist residential and commercial customers with their long distance and local moves. Our Eden Prairie movers are ready to help with your move into your new house too! You can learn about our affordable moving costs below.
Affordable Eden Prairie Movers
Eden Prairie is adjacent to the Minneapolis–St. Paul metro a largest suburb of the twin cities area provides the ideal blend of small-town charm and big-city conveniences.
In the mid-nineteenth century, the city was known as a "garden place" in the newly created Minnesota region. Eden Prairie is a great place to live if you want to live a healthy lifestyle. The city has approximately 10,000 acres of property dedicated to parks and open spaces, kilometers of picturesque views, and a plethora of breathtaking lakes and beaches, in addition to appealing residential neighborhoods and inexpensive housing alternatives.
Three Movers is the most reputable moving business in Eden Prairie. Our high-quality relocation aid is proof of this. To meet all of our customers' logistical demands, our moving company a veteran family owned business is a trusted leader in delivering packing, shipping, unloading, and storage services at reasonable price. Our dedicated relocation specialists will go above and beyond to ensure that your move is a good and pleasurable experience.
Our Moving Services In Eden Prairie, MN
Call us if you need any of these services:
long distance moving
full-service movers
residential moves
corporate moving
movers with a truck
same day moving
Long distance Eden Prairie, Minnesota movers
Choosing a long distance moving company to assist with your move to or from Eden Prairie, Minnesota, may feel intimidating. If you don't move frequently, you may be unsure of how to evaluate moving companies in Eden Prairie, MN. We want to offer some suggestions to help with choosing Eden Prairie moving companies:
Verify that the mover is registered with FMCSA. That's the Federal Motor Carrier Safety Administration, the agency that oversees interstate moving companies. You can check their site for the name of the mover you are considering and review the company's safety history and any customer complaints filed. Registered movers are licensed and insured and more likely to comply with the federal regulations governing moves.
Always get written estimates from the prospective vendors—don't accept verbal offers from Eden Prairie moving companies. The mover should visit your home to review the shipment and use that information to calculate the work's scope and price. Verbal offers aren't reliable or legal. You can read more about what the estimate should include on the FMCSA site.
Local moving companies in Eden Prairie, Minnesota
For a local move in Eden Prairie, you may have a variety of moving companies to choose from. Some will be small, independent companies focusing on local jobs, while others work on both local and long distance relocation projects. Either one can do a fine job of USA family moving for you. 
Keep in mind that a local Eden Prairie mover isn't subject to the same level of oversight as one that does interstate work, so make sure you check their credentials. . For example, ask for a copy of their business license and insurance coverage. It's always a good idea to ask for references from recent customers who can provide feedback on their service level, too.
Cost Of Movers In Eden Prairie
The easiest way to determine the price for an upcoming move in Eden Prairie, Minnesota, is to gather estimates from several reputable Eden Prairie moving companies. It's best to compare "like to like," so if you have a binding estimate from one, get a binding estimate from the others. Local jobs are almost always less expensive than long distance moves, but numerous factors impact the overall cost of a relocation, so comparing estimates from various movers in Eden Prairie, MN is the best way to find out what yours will be.
Types of Moves Offered In Eden Prairie, Minnesota
Residential move information
Cheap moving companies, on the other hand, are specialists in the moving process and boast delight in the affordability of our charges. Because we've been doing it for a long time, residential moves are nearly standard policy in our guidebook. Your house may be in a difficult location, but we will make every attempt to reach you.
Residential transfers can even be as easy as apartment moves, and you can tailor your package deal with us. And if you're having trouble preparing, we can even assist you with packing your home things. Simply supply as much detail as possible, and in exchange, we will deliver a transparent and efficient service. If you're still in the inquiry stage, our experienced team can even give realistic pricing estimates. Simply be as specific as possible with your Eden Prairie movers.
Office and Commercial Movers in Eden Prairie, Minnesota
Commercial moving, unlike domestic moving, may necessitate the use of specialized equipment. While domestic residences normally involve the conventional bedroom, dining sets, and the like, business locations can be tough to handle at times, especially if the individuals you hire are unfamiliar with the products being packed and loaded. Our organization is proud to have the correct individuals for these types of jobs. Computer sets, for example, can be disassembled and packed by our professional team. You are free to relax and attend the meeting if you so choose. This will be taken care of by us.
Military movers in Eden Prairie, Minnesota
For transfer services, military personnel can use a third-party moving business. The institution pays for the move and, in most circumstances, manages the actual transfer, but will nonetheless assist you if you wish to choose your own. One of the benefits is that your automobile will be transported with other items. Three Movers provides military troops and their families with specifically specialized moving services. We can handle local, long-distance, and even worldwide moves.
International movers in Eden Prairie, Minnesota
The best choice is to hire a professional mover with international transfer experience. Many can easily dupe you with their extremely low-priced offerings, but in reality, they are not cost-effective in the long run. They may not be forthcoming about the scope of their services or may avoid addressing your queries about insurance policies, among other things. All of these are unprofessional movers' behaviors that should be avoided to save time and money. Three Movers, fortunately, has been at this for quite some time.
Please consider checking us out if you want a hassle-free sort of moving. We mean it when we claim that experience is the most crucial factor in determining who to choose. Years of experience in the sector have made us aware of the methods necessary. Please contact us for more information about our deals and offers.
Flat-Rate And Hourly Eden Prairie Movers
Swift transfers are most of the time possible depending on the moving request, as long as only local transfers are involved. Same-day movements with time limitations might be difficult, but they are achievable. You may always hire extra help with the loading to ease the process, but keep in mind that this will incur an additional fee. This is yet another reason why it is preferable to begin packing as soon as possible. A head start might help to expedite the move. If you're not sure if the full transaction will just take a few hours, you might be able to obtain a better price on our daily rates.
When compared to time-sensitive hourly Eden Prairie, MN movers, you may obtain the majority of our Eden moving services with this. Do you want to know more about this service? Check more on our webpage.
Additional Moving/Shipping Services In Eden Prairie, Minnesota
Packing and Crating
Three Movers has perfected the art of managing furniture and other basic storage goods. We are continuously striving for efficiency, which includes packing. Your belongings will be loaded and on their way in record time thanks to our unique range of equipment. Another advantage of hiring expert movers is convenient and secure insurance coverage. Despite cautious treatment in general, there are nevertheless some hazards linked with shipping that our notable packaging cannot withstand, after all.
Insurance
One of the most crucial things to look for in a mover is insurance coverage. A reputable mover will address these issues in their arrangement with you. Even though you'll have the confidence that your belongings will be protected throughout delivery, the unexpected might happen, and it's always best to have a contingency plan in case of damage or loss. Three Movers provides insurance coverage for any sort of move. We are a competent moving business with branches all across the country. We will keep you and your valuables secure.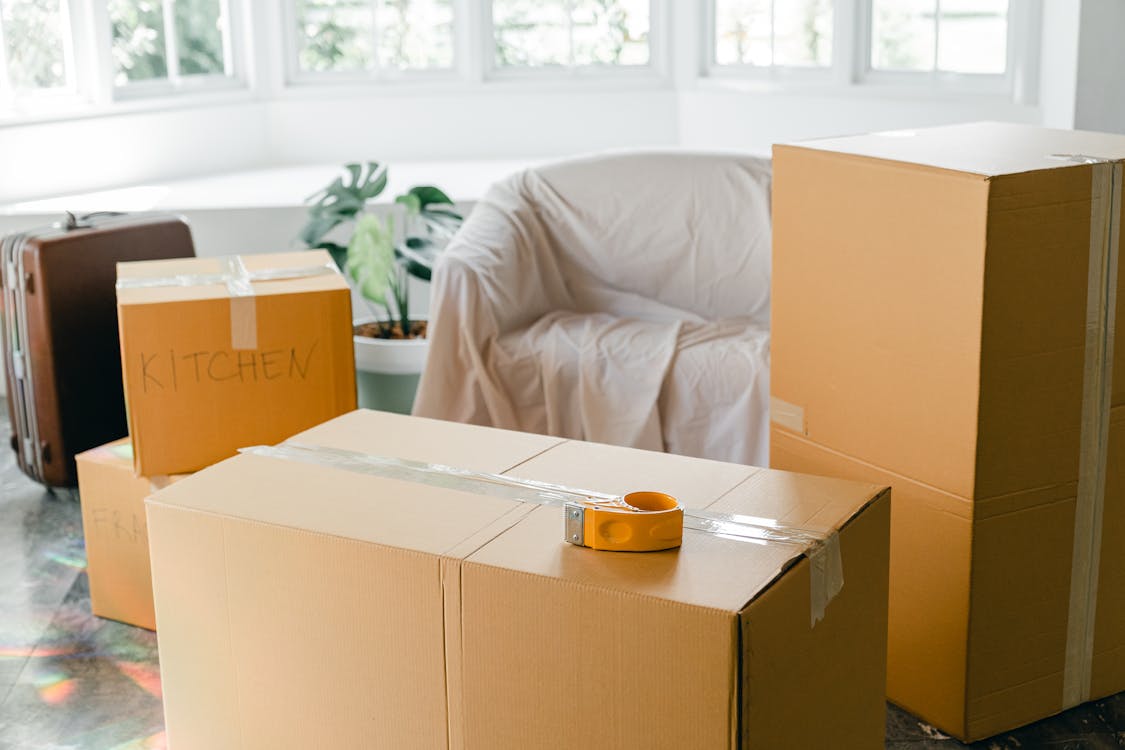 Full-Service Moves
Three Movers offers quality moving services that aren't far from exceptional. For such projects, our well-trained staff goes immediately to work. While we are well renowned for furniture disassembly, we are also professionals at reassembling it.
In other words, we can set everything up at point B, your new home or office, whichever you decide. We've been around for quite a long time in this industry and work well with other related experts on the project.
Storage
Storage facilities, for example, maybe the best solution if you have excess baggage. We guarantee that your belongings are safe with us. Our diverse and numerous depots will be large enough to retain those boxes while you ready your home. We offer both short- and long-term storage.
Same-Day Moves
The vast majority of same-day transfers are of the full-service variety. The need to hurry causes panic, resulting in a disorganized movement plan. We are the ideal persons for the task in such scenarios! We can help you with everything from packaging to delivery. With such short transfers, we get to put our skills for systematic and quick movement procedures to the test. You, on the other hand, may choose to relax or attend to other pressing concerns in the meantime.
Auto Transport
Your vehicle will be transported in a convenient and secure manner. Investing in this service is the most cost-effective alternative. Would you waste money on gas and lodging for layovers if you could assign the task to your professional mover? Your car's engine will probably appreciate it, too.
Cost & Time Examples For Moving To Or From Eden Prairie
| To / From Eden Prairie | Distance | 2 BR | 3 BR | 4 BR |
| --- | --- | --- | --- | --- |
| Eden Prairie, MN to Colorado Springs, CO | | $2,854 – $3,535 | $4,231 – $5,712 | $5,712 – $8,319 |
| Eden Prairie, MN to Alpine, NY | 851 miles | $3,085 – $4,036 | $4,594 – $6,207 | $6,207 – $9,160 |
| Eden Prairie, MN to Elkhart, IN | 435 miles | $2,432 – $3,086 | $3,670 – $4,915 | $4,915 – $7,083 |
| Eden Prairie, MN to Yonkers, NY | 1024 miles | $3,406 – $4,257 | $5,207 – $7,009 | $7,009 – $10,123 |
| San Jose, CA to Eden Prairie, MN | 1557 miles | $4,045 – $5,058 | $6,049 – $8,051 | $8,051 – $11,918 |
| Annapolis Neck, MD to Eden Prairie, MN | 961 miles | $3,234 – $4,131 | $5,030 – $6,627 | $6,627 – $9,539 |
| Eden Prairie, MN to Fishers, IN | 509 miles | $2,554 – $3,245 | $3,960 – $5,072 | $5,072 – $7,362 |
| New York City, NY to Eden Prairie, MN | 1023 miles | $3,451 – $4,417 | $5,282 – $7,014 | $7,014 – $10,188 |
| Eden Prairie, MN to Huntsville, AL | 788 miles | $3,023 – $3,724 | $4,438 – $6,058 | $6,058 – $8,436 |
| Jacksonville, FL to Eden Prairie, MN | 1191 miles | $3,431 – $4,388 | $5,138 – $7,045 | $7,045 – $10,060 |
*Prices and times are estimated. They can vary depending on the season and other factors. Get a quote custom tailored to you.
| | | |
| --- | --- | --- |
| W 78th St | Terrey Pine Dr | Flying Cloud Dr |
| Eden Prairie Rd | Indian Rd | Valley View Rd |
| Anderson Lakes Pky | Duck Lake Trl | City Center |
| Rowland | Lesley Ln | Edenvale Blvd |
Are You Ready to Work with Three Movers?
Fill out our simple form and get your free quote in a matter of minutes.
Resources
Eden Prairie, Minnesota includes ZIP codes:
55343, 55344, 55346, 55347
Frequently Asked Questions