97%
of customers
recommend us
Affordable Maryland Movers: Budget-Friendly Solutions
If you're looking for local and long distance movers in Maryland, Three Movers is just the perfect cheap movers for you. We've got years of experience, a track record of success, and the fully licensed and insured movers you need to make your move a success.
Whether you're moving locally in Baltimore, or you need to move out of state from Maryland to anywhere else in the country, we're here for your professional moving services. Learn more below.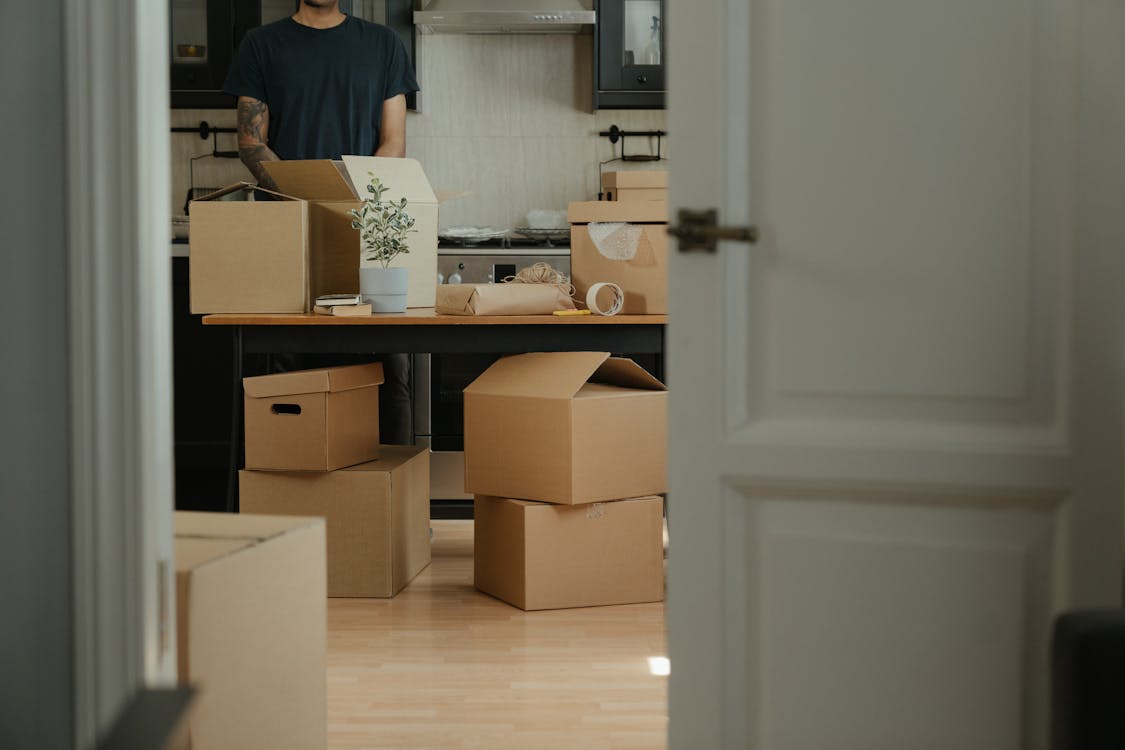 Long Distance Moving Companies In Maryland
At Three Movers, we have years of experience with long and short distance moving, which makes us the top option among the moving companies. Whether you're moving to the area for the first time or moving out of Maryland across the country, you can trust us with the moving process.
Our excellent customer service and experienced movers put every effort to make your move stress free. With our customized storage solutions, we offer guaranteed delivery dates, ensuring no headaches for our customers during the moving process.
As the best Maryland movers out there, we treat you and your precious household goods with the care and attention you deserve. Our professional moving company also ensures your items will arrive at your new home undamaged and on time in our moving truck.
So don't go it alone. Get in touch with us for moving tips, get a free quote, and hire our moving company today for your upcoming move.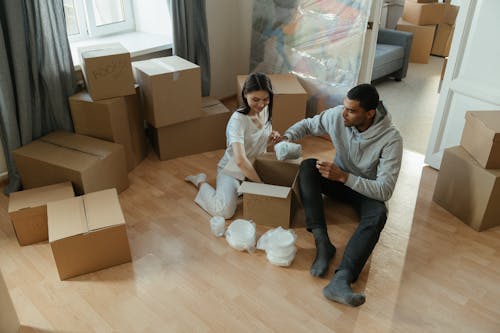 Local Movers In Maryland
Even a local move can be a big hassle, especially if you don't have a truck or a van of your own to move your stuff.
Our local moving company in Maryland work throughout the entire state. We offer reasonable hourly rates for local moves, and transparent moving costs that ensures you'll know what you pay before your moving project begins. It is best to compare prices of ,multiple movers to make sure you get the best deal. Don't haul heavy boxes, bulky furniture, or hard-to-move mattresses on your own. Contact Three Movers now for free estimate.
We Offer Comprehensive Moving Services In Maryland
When it comes to moving services in Maryland, Three Movers can't be beaten as the best movers in the moving industry. We offer a huge range of moving services including:
full-service movers
corporate moving
moving and storage
military moving
same day moving
moving supplies
Types of Moves offered in Maryland
Residential move information
Three Movers serves more than 100 cities and neighborhoods. Our movers know the fastest routes and the shortcuts to your new home in the Old Line State. Our residential moving services include packing your items, loading them to our trucks, transporting them to your new location, and unloading the boxes. Every step of the way, we got you covered. Our team of expert movers knows how to handle the work for you. So, you do not have to be stressed on your moving day.
Commercial and Office Movers in Maryland
There is an endless number of things in your office. You cannot possibly move them on your own. Moving them requires more than just strength, it also requires precision. Hire a mover who can do the job fast and clean. Three Movers can help you load your office supplies and send them to your new office. Our Commercial and Office Moving service can help you move be it across the country or state.
Military Movers in Maryland
Moving to a new location gets difficult when you are faced with other responsibilities. Our service members and their families are relocated multiple times as part of their duty. Hiring a mover that knows how to work together and coordinate is the right move. Three Movers' Military Moving service assists our troops in organizing and planning for a smooth moving day. A successful moving day requires planning well and knowing how to execute those plans smoothly. We will be there to help you every step of the way. With our specialized moving boxes, packing your valuables has never been easier. Our team of professional movers wants you to have a stress-free moving day.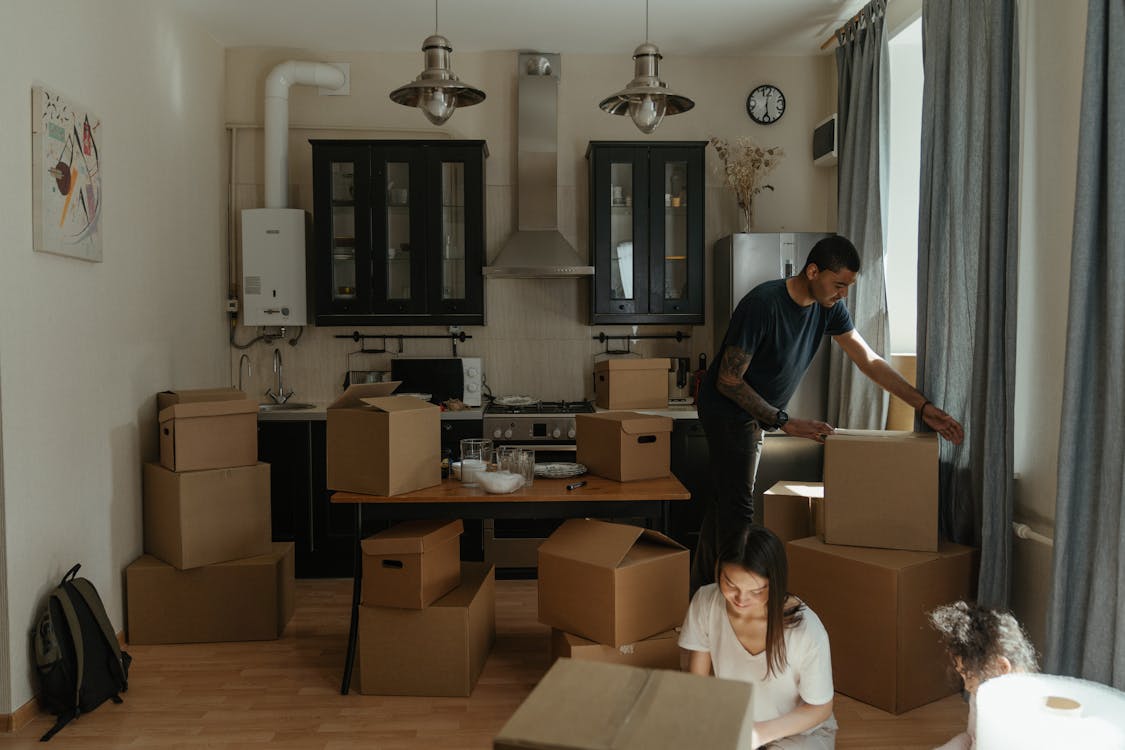 International movers in Maryland
Other international movers might charge you higher than the standard rates. Three Movers's International Moving service offers fair prices for your moving day abroad. Our team of moving experts knows how to estimate the price for you. We know how difficult it is to move overseas. A lot of documents are required by the Federal and State governments for your moving day. Our team of moving specialists can help you understand and overcome filing and submitting transfer documents. Our movers are there to help you from processing your papers to moving your stuff to the port.
Flat Rate and Hourly movers
Do not get ripped off by other movers exorbitant hourly or daily prices. The offer from Three Movers is just what you need. Our moving services both Flat Fee and Hourly are priced honestly. To help you choose how much you should pay we encourage you to ask questions regarding the service we will provide. When compared to us other businesses may treat your inquiries with disdain. Our movers are professionals who understand that you are in a hurry to wrap things up.
Full-Service Maryland Movers: From Packing to Unpacking
Additional Moving/Shipping Services in Maryland
Packing and Crating
We got you covered whether you want to transfer your heaviest item or your cutesy small ones. We have crates for your pianos, sofas, and other belongings that cannot be carried by hand. We have specialized moving boxes to protect your belongings. These boxes are spacious and sealed for an extra layer of protection. We offer free padding for your items, so you do not have to worry about breaking them. Handling packing and loading can be stressful because you are nervous about dropping your belongings. Our movers know how to handle things gently. Request a "white glove" service to get the best care for your belongings.
Insurance
Secure your items with our Insurance help service. Do not worry about getting your item destroyed. Get insurance for your belongings on your moving day. Three Movers's team of moving experts can help you estimate the prices and cost of your items packed into your boxes, so you do not need to compute on it alone. Cover your belongings in your insurance to feel protected even with accidents become inevitable. We know accidents may happen, so grab the chance. Protect yourself from the harm.
Full-service moves
You want to have the perfect moving day for you and your family. Get a service that is right and well-coordinated. Hire Three Movers for its Full-service moves. We know how easy you want your moving day to be, so we want to make it easier for you by offering all the best service out there for a fair and reasonable price. From packing and sealing your boxes to unloading them to your new home, we are here to help you. Our team of movers values coordination and teamwork, so we make it easy for you by planning and executing the plans under your supervision. There is no need for you to hire more long or local moving companies because we got it all under our team.
Storage
Do not overcrowd your new space by jamming all your items to your new home, let's solve your storage needs. Instead, find a storage facility to house your belongings and get them whenever you feel like doing it. Three Movers knows the best storage facilities in the State of Maryland. Our team of moving specialists can help you find the best spot to protect your items. Get the most accessible storage near your place with our help. You can ask our movers to do it on your moving day. You may also get in touch with us again after you decided to get your stuff in your new home. We are there for you every step of the way.
Same-day movers
Do not fail on your emergency moving day. You want the job fast and easy for everyone. Hire Three Movers to get the job done for you. Our Same-day moving service gives you the fast and most reliable emergency moving experience in Maryland. Some moving companies may take advantage of you and charge higher than what you expect. Our movers want you to have a smooth moving day so we make the pricing transparent to you. Ask questions to our movers, so you know how much you are paying.
Auto Transport
Maryland has many picturesque views. Driving to Maryland with your family sounds great. However, if you have many cars, this will be impossible as you cannot join your family in just one car. Enjoy your moving day by driving in just one car. Ship your other car with Three Movers's Auto Transport Service. We will ship your vehicle right to your new home along with your stuff. Moving is more enjoyable when you get to see your family smile. Get a stress-free moving day with our movers.
Contact Us Today To Get A Quote & Book Our Moving Services In Maryland
Ready to learn more and explore our professional packing services for local and long distance move in Maryland? Don't wait. Contact Three Movers online or give us a call at (888) 202-0036 today to book or simply get a free quote.
Whether you need to move a one-bedroom apartment locally, or you need full-service moving for entire home, we've got you covered.
Cost & Time Examples For Moving To Or From Maryland
| To / From Maryland | Distance | 2 BR | 3 BR | 4 BR |
| --- | --- | --- | --- | --- |
| Maryland to New York City, NY | 205 | $369 – $451 | $492 – $553.5 | $656 – $758.5 |
| Los Angeles. CA to Maryland | 2673 | $4811.4 – $5880.6 | $6415.2 – $7217.1 | $8553.6 – $9890.1 |
| Maryland to Chicag,o IL | 713 | $1283.4 – $1568.6 | $1711.2 – $1925.1 | $2281.6 – $2638.1 |
| Houston, TX to Maryland | 1442 | $2595.6 – $3172.4 | $3460.8 – $3893.4 | $4614.4 – $5335.4 |
| Maryland to Phoenix, AZ | 2304 | $4147.2 – $5068.8 | $5529.6 – $6220.8 | $7372.8 – $8524.8 |
| Philadelphia, PA to Maryland | 119 | $214.2 – $261.8 | $285.6 – $321.3 | $380.8 – $440.3 |
| Maryland to San Antonio, TX | 1637 | $2946.6 – $3601.4 | $3928.8 – $4419.9 | $5238.4 – $6056.9 |
| San Diego, CA to Maryland | 2657 | $4782.6 – $5845.4 | $6376.8 – $7173.9 | $8502.4 – $9830.9 |
| Maryland to Dallas TX | 1362 | $2451.6 – $2996.4 | $3268.8 – $3677.4 | $4358.4 – $5039.4 |
| San Jose, CA to Maryland | 2858 | $5144.4 – $6287.6 | $6859.2 – $7716.6 | $9145.6 – $10574.6 |
*Prices and times are estimated. They can vary depending on the season and other factors. Get a quote custom tailored to you.
Resources
Popular Routes
Frequently Asked Questions About moving company