97%
of customers
recommend us
Moving Companies from Maryland to Florida
Published on 2021-03-30
Are you ready to move south and enjoy the warmth of Florida? When you're planning to move from Maryland to Florida, the right moving company will make a difference. There are several great moving companies for your move from Maryland to Florida, but the right one for you will make moving day far less stressful.
Whether you're moving to enjoy retirement in a warm place, for a new job, or to be closer to family and your own businesses, you need the right moving company to help. Before you hire just any moving company, consider a few things you might want to look for and ask when speaking with moving companies from Maryland to Florida.
We are a top rated Maryland to Florida movers, and our professional moving company offer a wide range of services that include corporate moving services, unpacking services, long distance moving services, professional movers, long distance move, local moves, allied van lines, and corporate relocation manager. We are a full service moving company that can take care of all your needs, and we provide free quotes for your full service move. We also have a team of customer service representatives who are available to help you with all your needs. We are a reliable and trustworthy company, and we have years of experience in the moving industry.
 At Three Movers, we are also licensed and insured. We can provide you with all the resources you need to make your move a success. We specialize in long distance moves, and we can help you relocate your business or all your belongings. We also offer storage services and car shipping, so you can store your household belongings safely and securely. We are here to help you every step of the way, and we will make your move as easy and stress-free as possible. Contact us today for a free quote.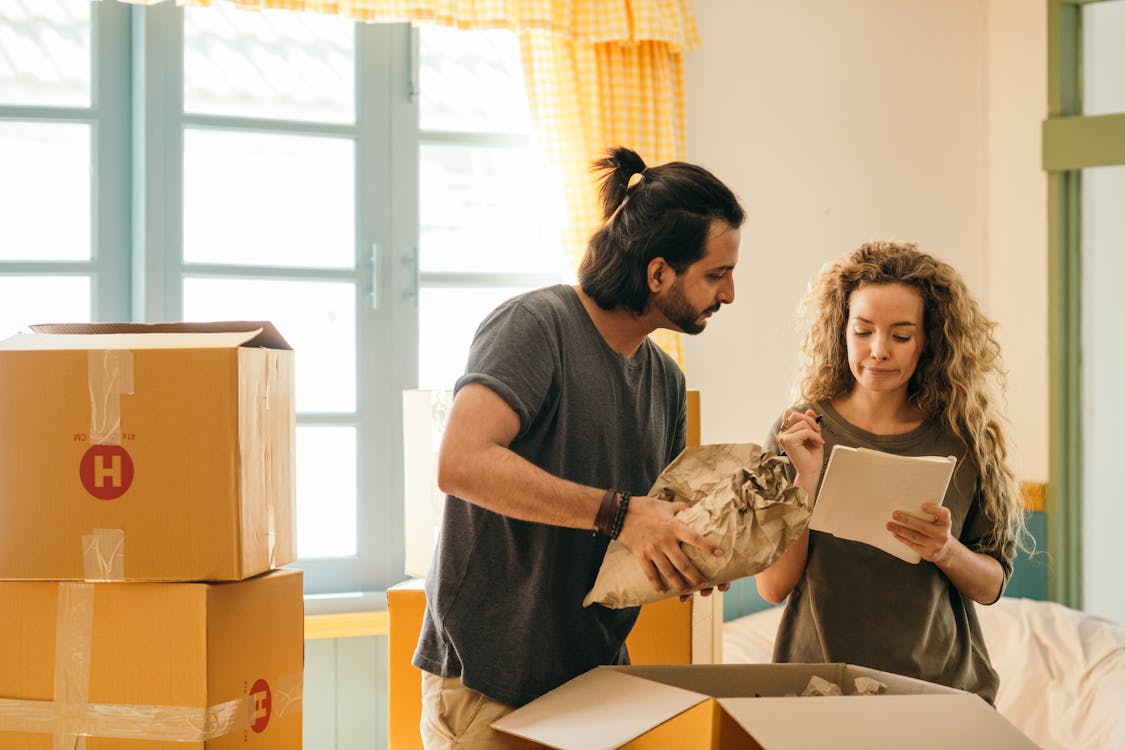 The best way to find the right moving company near you for your move from Maryland to Florida is to get a few quotes. You want to be able to compare the services the long distance movers offer and the price they charge. The cheapest option isn't always the right one, as there might be a pretty big difference in service from one moving company to another.
As you start to search, keep in mind, the average cost to move from Maryland to Florida, on average, ranges from about $980 to $3,180. The cost can be significantly higher with a full-service moving company and a larger home. The lower end of the range is for renting a moving truck.
The best way to figure out the actual cost of your move is to use an online calculator or get an in-home estimate. With an online moving quote, you can get a pretty good estimate, especially if you're renting a moving truck, using a freight moving company, or using a moving container company.
However, with a full-service moving company, the best option is an in-home estimate. This allows your moving company to see how much needs to be loaded and moved, along with any other services you might need.
Contact an agent by filling out the fast quote form and get your next move started today!
As you speak with moving companies, you want to pay attention to their customer service on the phone. A good moving company will offer to answer all your questions and will provide a friendly tone as you speak on the phone.
You should also make sure to ask about their license and insurance. All professional long-distance moving companies are required to be licensed with the Department of Transportation.
Make sure they offer the moving services you need. You can also ask for references and ask how the process will work on moving day. Any questions you have, make sure you ask, as you don't want any surprises on the day of your move from Maryland to Florida.
While most moving companies are honest and just want to provide good service for your upcoming move from Maryland to Florida, there are some scammers within the industry. You can easily spot scammers if you know what to look for.
As you call different moving companies, make sure you speak with a real person. Scammers often use pre-recorded messages and they might be rather vague.
Also, if they ask for a large upfront deposit, it might be a scam. Most moving companies will ask for a deposit to hold your date, but it's usually rather small.
Make sure to read online reviews and check the Better Business Bureau website before hiring any moving company. Scammers will either have no reviews or they will have bad reviews as others have fallen for their scam.
Hiring a good moving company will make your moving process from Maryland to Florida much easier. You can use the advice in this article to find the right moving company for your needs, but always make sure you get a few quotes to compare before deciding.
Moves From Maryland To Florida: Our Top Routes



Baltimore to Jacksonville
Columbia to Jacksonville
Germantown to Jacksonville
Silver Spring to Jacksonville
Waldorf to Jacksonville
Ellicott City to Jacksonville
Glen Burnie to Jacksonville
Frederick to Jacksonville
Gaithersburg to Jacksonville
Rockville to Jacksonville
Bethesda to Jacksonville
Dundalk to Jacksonville
Bowie to Jacksonville
Towson to Jacksonville
Aspen Hill to Jacksonville
Severn to Jacksonville
Wheaton to Jacksonville
North Bethesda to Jacksonville
Bel Air South to Jacksonville
Potomac to Jacksonville
Odenton to Jacksonville
Catonsville to Jacksonville
Woodlawn to Jacksonville
Hagerstown to Jacksonville
Essex to Jacksonville
Baltimore to Miami
Columbia to Miami
Germantown to Miami
Silver Spring to Miami
Waldorf to Miami
Ellicott City to Miami
Glen Burnie to Miami
Frederick to Miami
Gaithersburg to Miami
Rockville to Miami
Bethesda to Miami
Dundalk to Miami
Bowie to Miami
Towson to Miami
Aspen Hill to Miami
Severn to Miami
Wheaton to Miami
North Bethesda to Miami
Bel Air South to Miami
Potomac to Miami
Odenton to Miami
Catonsville to Miami
Woodlawn to Miami
Hagerstown to Miami
Essex to Miami
Baltimore to Tampa
Columbia to Tampa
Germantown to Tampa
Silver Spring to Tampa
Waldorf to Tampa
Ellicott City to Tampa
Glen Burnie to Tampa
Frederick to Tampa
Gaithersburg to Tampa
Rockville to Tampa
Bethesda to Tampa
Dundalk to Tampa
Bowie to Tampa
Towson to Tampa
Aspen Hill to Tampa
Severn to Tampa
Wheaton to Tampa
North Bethesda to Tampa
Bel Air South to Tampa
Potomac to Tampa
Odenton to Tampa
Catonsville to Tampa
Woodlawn to Tampa
Hagerstown to Tampa
Essex to Tampa
Maryland to st. petersburg
Baltimore to Orlando
Columbia to Orlando
Germantown to Orlando
Silver Spring to Orlando
Waldorf to Orlando
Ellicott City to Orlando
Glen Burnie to Orlando
Frederick to Orlando
Gaithersburg to Orlando
Rockville to Orlando
Bethesda to Orlando
Dundalk to Orlando
Bowie to Orlando
Towson to Orlando
Aspen Hill to Orlando
Severn to Orlando
Wheaton to Orlando
North Bethesda to Orlando
Bel Air South to Orlando
Potomac to Orlando
Odenton to Orlando
Catonsville to Orlando
Woodlawn to Orlando
Hagerstown to Orlando
Essex to Orlando
Baltimore to St. Petersburg
Columbia to St. Petersburg
Germantown to St. Petersburg
Silver Spring to St. Petersburg
Waldorf to St. Petersburg
Ellicott City to St. Petersburg
Glen Burnie to St. Petersburg
Frederick to St. Petersburg
Gaithersburg to St. Petersburg
Rockville to St. Petersburg
Bethesda to St. Petersburg
Dundalk to St. Petersburg
Bowie to St. Petersburg
Towson to St. Petersburg
Aspen Hill to St. Petersburg
Severn to St. Petersburg
Wheaton to St. Petersburg
North Bethesda to St. Petersburg
Bel Air South to St. Petersburg
Potomac to St. Petersburg
Odenton to St. Petersburg
Catonsville to St. Petersburg
Woodlawn to St. Petersburg
Hagerstown to St. Petersburg
Essex to St. Petersburg
Baltimore to Hialeah
Columbia to Hialeah
Germantown to Hialeah
Silver Spring to Hialeah
Waldorf to Hialeah
Ellicott City to Hialeah
Glen Burnie to Hialeah
Frederick to Hialeah
Gaithersburg to Hialeah
Rockville to Hialeah
Bethesda to Hialeah
Dundalk to Hialeah
Bowie to Hialeah
Towson to Hialeah
Aspen Hill to Hialeah
Severn to Hialeah
Wheaton to Hialeah
North Bethesda to Hialeah
Bel Air South to Hialeah
Potomac to Hialeah
Odenton to Hialeah
Catonsville to Hialeah
Woodlawn to Hialeah
Hagerstown to Hialeah
Essex to Hialeah