97%
of customers
recommend us
Hire Movers in Maryland
Published on 2020-11-17
One of the primary concerns among those who hire professional movers in Maryland for their relocation is how much it's all going to cost. The moving process requires careful planning, and financial preparation can be the most significant consideration of all. When moving, receiving the most accurate cost estimate from a mover is highly dependent on them having all the necessary information. It is nearly impossible to provide an all-inclusive average MD moving price since so many factors come into place. However, that's not to say that average cost estimates aren't helpful when planning out the budget for your Maryland move.
If you're looking to obtain a better understanding of the prices of movers in MD, you've come to the right place. We've outlined all the factors that will affect the cost of your move, how to get an accurate moving quote, and provide you with some rough estimates for your personal moving plan.
Three Movers Movers in Maryland
The state of Maryland is steeped in history and is home to some of the country's most iconic landmarks. With its diverse culture, rich history, and vibrant neighborhood, it's no wonder why many people choose to call it home. Although there is no shortage of cheap movers in MD, when you want the very best moving company in Maryland, you want Three Movers.
We are a Maryland-based commercial firm that specializes in providing a wide range of moving services. Some of the services we offer include full-service moves, long-distance, local, and residential moves, commercial relocations, storage solutions, and storage services, among many others. Each relocation is fully customized to the client and our rates are always tailored to your very specific needs.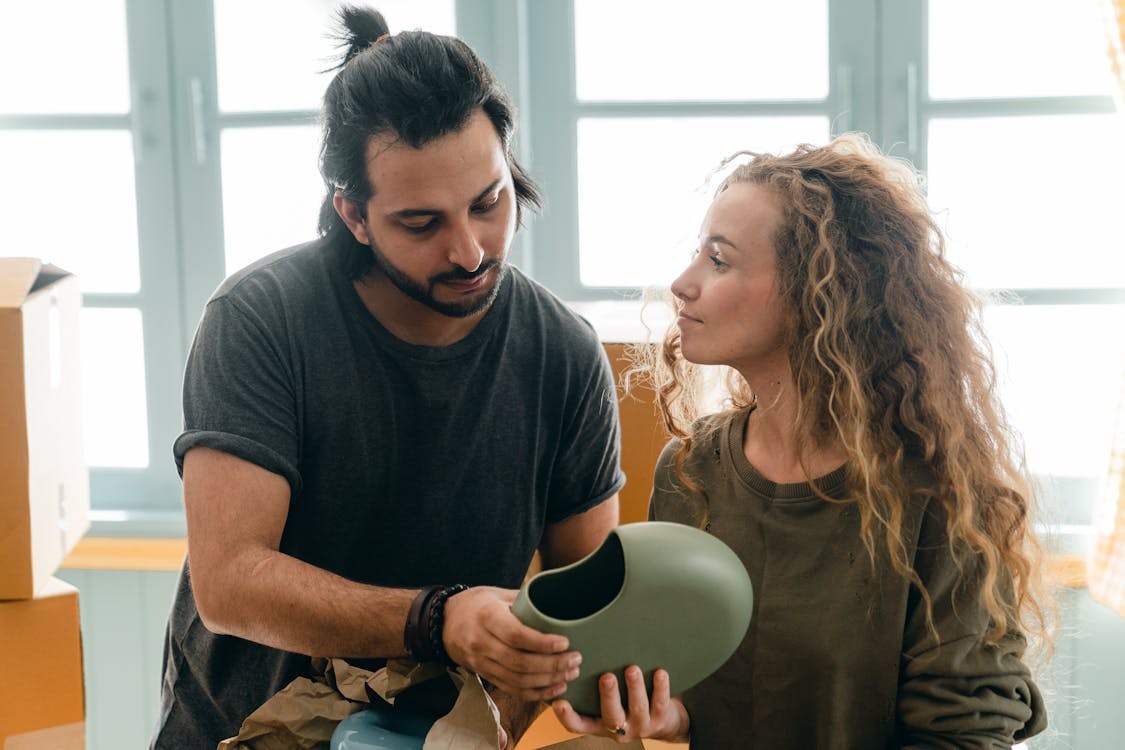 Why Three Movers?
Despite the existence of many cheap providers in the moving industry, we are the preferred choice for the best full-service moving company in MD and the surrounding areas. When you partner with Three Movers, you can expect the following advantages:
We are a fully licensed and insured commercial mover, certified to provide cross-country, interstate, and long-distance moving, among others.
All of your belongings are insured, offering you peace of mind knowing your possessions are fully protected.
Our team of dedicated, professional moving experts is always courteous and helpful when speaking with clients.

We have provided cheap corporate moving & storage services in MD for many years.

As a result, we are very familiar with the region and have served countless customers in the area, providing excellent customer service.
Our climate-controlled storage facilities are available, and especially beneficial to those who are downsizing or relocating temporarily.
We have all the necessary equipment including moving trucks and heavy machinery to aid in loading, unloading, and the safe and efficient handling of your possessions. We make moving stress-free for you.
Our free in-home estimates provide transparency and give you the most accurate moving estimate possible.
Our Specialized Moving Services in Maryland
Three Movers can handle a simple moving project as well as complete moving projects. Our full service moving packages are suitable for various moving needs. Following are the types of relocation services that are our specialties:
Residential Moves
Furniture Moving
Movers and packers
Packing Services
Packing is one of the most important aspects of moving. If the packing is done wrong, it will affect the other aspects of the process as well. However, when you choose Three Movers' packing services, you don't have to worry about anything. You can also get free packing supplies when you use our packing services. The cost of packing supplies for the move can increase rapidly based on your needs. So, the moving boxes, tape, bubble wrap, wrapping paper, other moving resources e.t.c. that we offer can save you a lot.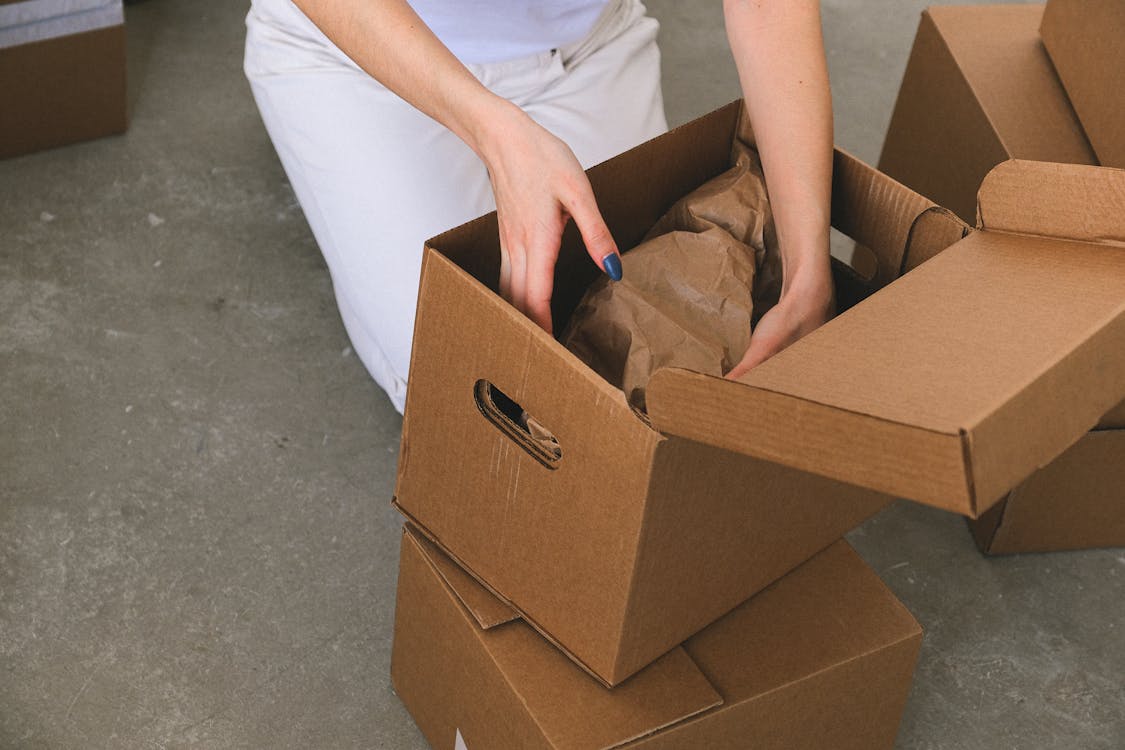 Factors That Affect the Cost of Movers and Packers in Maryland
Whether you're moving to or from MD, or virtually anywhere else in the nation, it can be difficult to provide an exact moving cost without the necessary information. When movers and packers in Maryland estimate the cost of your relocation, they must factor in several variables. The following are some of the major factors that will affect the cost of your MD move:
Distance
As you might already expect, the longer the distance of your move, the more it will cost. Local moves are generally priced by the hour, with an hourly minimum. In some cases, you may also be required to pay a travel fee to account for the time it takes your vendors to drive from the warehouse to each location and back. Long-distance moves, on the other hand, are typically charged a flat rate fee. That way, you are aware from the beginning of what your final costs are going to be.
Home Size
How many bedrooms your home has will determine how long the moving will take. Larger homes are most often filled with more belongings, meaning they will take longer to move. For example, packing out a studio apartment usually takes about two to three movers and three to five hours to complete including junk removal. Whereas, moving out of a three-bedroom home will require four movers and up to 10 hours to complete. For long-distance moves, the flat rate will typically be determined by the weight of your items in the moving truck, which is a direct correlation to your home's size. Similar to distance, the larger the move, the more it will cost.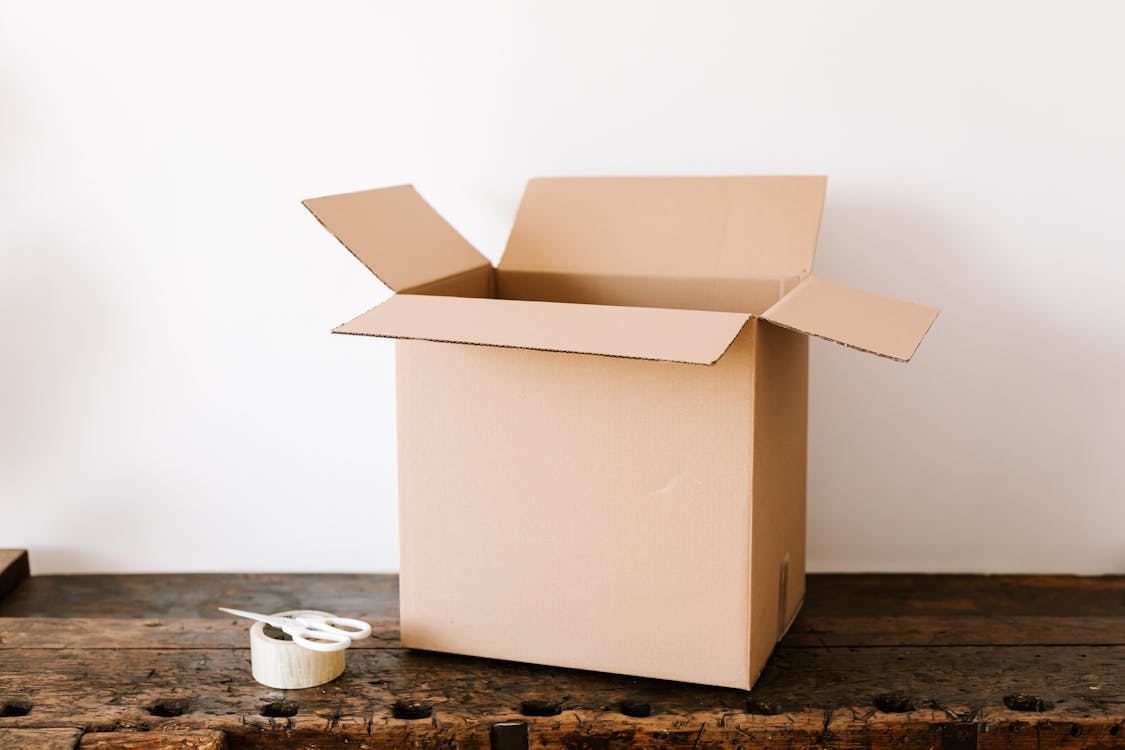 Moving Date/Time of Year
The time of year and specific date that you choose to move on will directly impact the cost of your move. Since summer is the busiest and most popular time of year to move, you can expect to pay more. You may be able to strike a deal by avoiding peak season and choosing a date to move during the "off-season" between October and April. When it comes to hourly rates, they are usually more expensive on weekends than during the week. Additionally, prices tend to be slightly more affordable in the middle of the month.
Additional Services
Selecting additional services such as packing, unpacking, disassembling, and reassembling your furniture will add to the overall cost. You may also incur charges for packing supplies, storage, long carry, or shuttle trucks. If you add services other than the traditional loading, hauling, and unloading of your belongings, expect to pay more for such moving services. Other services may include storage services, packing services, and furniture assembly. disassembly, e.t.c.
Specialty Items
If you own a pool table, piano, hot tub, safe, motorcycle, or other bulky, oddly shaped, or high-valued items, this will directly impact the cost of your move. This has to do with the fact that these particular items require superior care, and specialized equipment, and can be costly to move.
Get A Quote To Move
Contact a corporate relocation manager by filling out the fast quote form and get your next move started today!
How Much Do Cheap Movers In Maryland Cost?
As previously mentioned, estimating the cost of a long distance move can be tricky. However, it is possible to find ballpark, rough estimates for Maryland prices on moves. On average, hiring professional local movers for a short distance/ local move will run you from $300 to $1,500 depending on the size of the move, and the other aforementioned factors. For local moves, the best moving companies in Maryland typically charge by the hour, ranging from $50 to $500 an hour. The actual hourly rate you pay will be based on the number of movers required to execute the job.
Whereas, hiring long-distance movers to or from the state of Maryland will cost an average of $2,400 to $5,000, depending on the size of the move, and other above-mentioned factors. Maryland moving companies usually charge by the weight (per pound) or volume of your household items for long-distance moves. With that being said, the cost to move home can range from $600 to tens of thousands of dollars depending on the distance and size of the specific relocation.
Very rough price estimates based on the historical moving costs in Maryland:
| | | | |
| --- | --- | --- | --- |
| | 1 bedroom | 2-3 bedrooms | 4-5 bedrooms |
| Less than 50 miles | $240 – $675 | $710 – $1,400 | $1,100 – $4,900 |
| 250 miles | $800 – $2,300 | $1,400 – $3,950 | $2,050 – $4,700 |
| 1000+ miles | $950 – $2,900 | $2,100 – $7,800 | $4,900 – $8,100 |
| 2500+ miles | $1,300 – $3,800 | $3,400 – $7,900 | $8,400+ |
Keep in mind that the actual cost of your individual move will vary. The best way to obtain the most accurate price for local movers is to contact a professional moving company directly for a customized quote.
How To Get An Accurate Quote From Maryland Moving Company
Experienced movers offer a number of ways for you to receive a cost estimate (usually a free quote) for your upcoming relocation. The most reliable methods are as follows:
Online estimate
So long as you provide very specific and detailed information to your local movers, you can receive an accurate moving estimate online and moving tips. These details include the date of your move, the size of your home, the specific furniture items in each room, the date of your move, and any additional services your move may require.
Phone estimate
If you prefer to speak with someone over the phone, you can call the mover directly and provide detailed information verbally. Using this information, the moving specialist will be able to craft a custom moving estimate based on the number of movers required and the time it will take to complete the move.
In-home estimate
To receive the most accurate moving quote possible, an in-home estimate may be necessary. This allows your estimator to conduct a visual survey of your entire home. During the estimate, they will determine access to the home, assess the need for specialized equipment, and so much more. In-home estimates generally take between 30 minutes to an hour, including time for answering any questions you may have about the moving process. Make sure that you ask plenty of questions and be as detailed as possible with regard to the items in your home you want to be moved.
If you're looking for cheap and best movers in Maryland movers in Maryland to provide you with quality services at low prices, look no further than Three Movers. We understand that pricing is often the most important factor when selecting a professional moving company. This fact is why we offer competitive rates and low hourly minimums to all of our customers.
Cost Examples For Moving To / From Maryland
| To / From Maryland | Distance | 2 BR | 3 BR | 4 BR |
| --- | --- | --- | --- | --- |
| Maryland to New York City, NY | 205 | $369 – $451 | $492 – $553.5 | $656 – $758.5 |
| Los Angeles. CA to Maryland | 2673 | $4811.4 – $5880.6 | $6415.2 – $7217.1 | $8553.6 – $9890.1 |
| Maryland to Chicago IL | 713 | $1283.4 – $1568.6 | $1711.2 – $1925.1 | $2281.6 – $2638.1 |
| Houston, TX to Maryland | 1442 | $2595.6 – $3172.4 | $3460.8 – $3893.4 | $4614.4 – $5335.4 |
| Maryland to Phoenix, AZ | 2304 | $4147.2 – $5068.8 | $5529.6 – $6220.8 | $7372.8 – $8524.8 |
| Philadelphia, PA to Maryland | 119 | $214.2 – $261.8 | $285.6 – $321.3 | $380.8 – $440.3 |
| Maryland to San Antonio, TX | 1637 | $2946.6 – $3601.4 | $3928.8 – $4419.9 | $5238.4 – $6056.9 |
| San Diego, CA to Maryland | 2657 | $4782.6 – $5845.4 | $6376.8 – $7173.9 | $8502.4 – $9830.9 |
| Maryland to Dallas TX | 1362 | $2451.6 – $2996.4 | $3268.8 – $3677.4 | $4358.4 – $5039.4 |
| San Jose, CA to Maryland | 2858 | $5144.4 – $6287.6 | $6859.2 – $7716.6 | $9145.6 – $10574.6 |
Contact us today for your no-obligation FREE moving estimate and find out how you could save up to 20% on your next Maryland interstate or cross-country move!
Cities of Maryland That We Serve
Aberdeen
Accokeek
Adamstown
Adelphi
Algonquin
Amite City
Andrews AFB
Annapolis
Annapolis Neck
Baden
Baltimore Highlands
Ball
Ballenger Creek
Baltimore
Bawcomvilla
Bayou Vista
Bel Air Town
Bel Air North
Bel Air South
Beltsville
Bensville
Berlin
Berwick
Berwyn Heights
Bethesda
Blanchard
Boonsboro
Bladensburg
Bowie
Frequently Asked Questions
How Much Do Movers Cost in Maryland?
On Average, hiring movers will cost you from $300 to $1500 depending upon the distance, size, and labor during the move.
Who Is the Best Mover in Maryland?
Three Movers is one of the best Maryland moving companies that provide satisfying moving services at a reasonable cost.
Is it Cheaper to Hire Movers or Do it Yourself?
Moving will save you some money but it can be very stressful. With Professional movers like Three Movers, you do not need to worry about anything as we provide the best moving services in the United States.
Why You Should Hire a Moving Company?
Hiring a professional moving company will be less stressful and save you time. Additionally, the company will be responsible and liable for the damage during the moving process.
You Also Might Be interested In