97%
of customers
recommend us
Professional Tennessee Moving Companies
Three Movers is a top-rated movers in Tennessee providing services for over 25 years in the moving industry. We offer professional movers for local and long distance moves, storage solutions, full service moving, junk removal, and more. Our corporate moving services in Tennessee are perfect for businesses looking for an easy and stress-free way to move. We also offer packing services to make the entire process as simple as possible, and our corporate relocation manager will work with you every step of the way to ensure your move is a success. Whether you're moving residential or commercial properties, we have the expertise and experience necessary to get the job done right. So if you're looking for a reliable and affordable Tennessee moving company, look no further than THREE MOVERS!
Trusted Tennessee Moving Companies: Your Relocation Specialists
Three Movers offers top-quality local and long distance relocation services throughout the state of Tennessee. We provide moving services for individuals planning residential moves and businesses relocating their commercial operations.
Long-Distance Tennessee Moving Companies
If you are looking for a long distance movers in Tennessee for your relocation, you may be concerned about growing stories of long distance moving industry scams and fraud. How do you find a trustworthy moving company to manage your project? If you look for some specific credentials, you can significantly improve your likelihood of choosing a reputable company. The Federal Motor Carrier Safety Administration, known as FMCSA, has oversight responsibility for interstate moving companies and requires them to register and obtain a motor carrier number. You can check on their site for that number, which demonstrates registration, and there you can review the movers' safety history and record of customer complaints. Three Movers is a FMCSA-registered mover and is proud of our outstanding safety record and customer satisfaction history. When you call us for a free quote, ask for references, and we will give you the names of customers who can share their moving process experiences with you.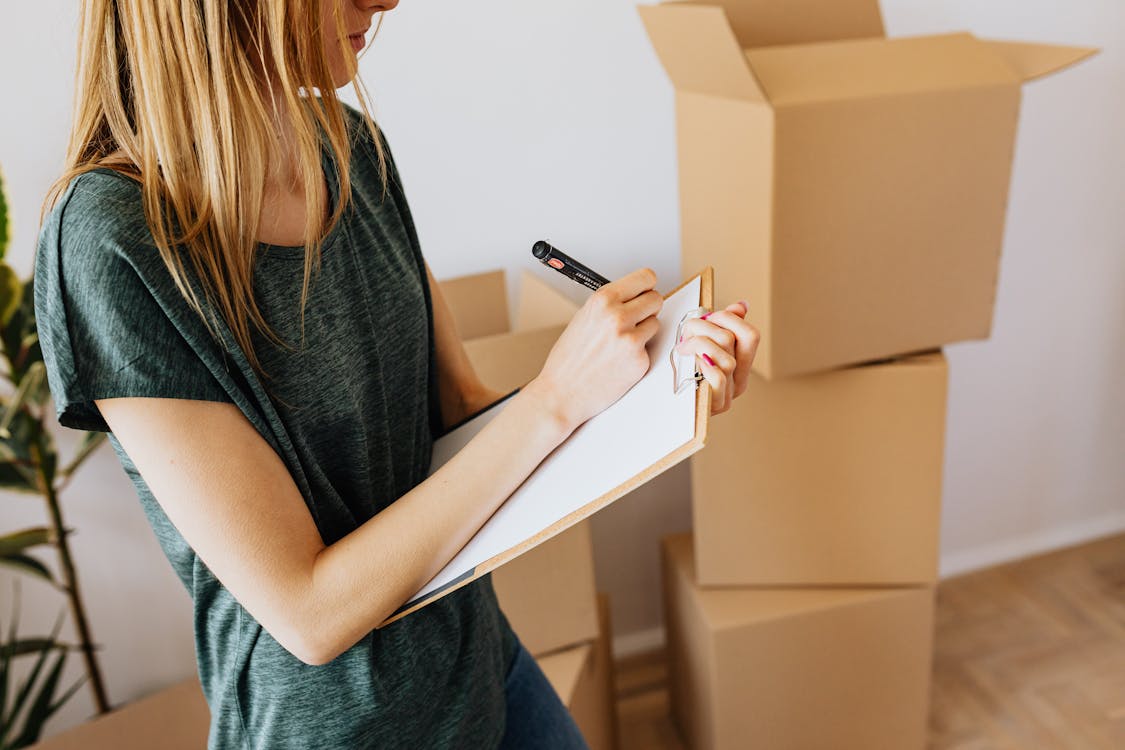 Local Movers In Tennessee
If you need the best and affordable local movers in Tennessee, Three Movers is an excellent choice for you. Our professional teams are ready to handle your short distance move within the state. Call us for an in-person estimate of the cost. Our local representative will come to your home or business and conduct a thorough survey of everything and all the moving supplies you need. Our moving team will submit a detailed estimate cost of the residential and commercial move and discuss the services you need for the move. If you want assistance with packing and heavy lifting or need storage, we will give you a price for those in addition to the basic move costs. Moreover, our moving team will also explain the fees and answer your questions about moving.
Cost Of Movers In Tennessee
The move's price tag depends on how much stuff needs to be moved and how far it is going. Long distance moves usually cost more than local ones do, but you can take specific steps to lower the move's cost. The best way to get an idea of the price is to ask several reputable movers for in-person, written estimates. Compare the quotes and ask questions until you are comfortable with the company you choose. Three Movers has earned a great reputation, and we take good care of our customers so we can keep it!
Our Moving Services In Tennessee
corporate moving
moving and storage
military moving
Types of Moves offered in Tennessee
Residential move information
Three Movers serves in more than 40 locations in Tennessee, so we know the neighborhoods in the Volunteer State. We also offer services from helping you pack your valuables with our specialized boxes to transporting your stuff to any part of the state with our trucks. Doing all this by yourself is tiring. Our movers can help. Save yourself from the stress from exhaustion. Our Residential Moving Service caters to all your moving day needs which is why we have the best moving service for you. More than this, we offer moving services within your budget.
Commercial and Office Movers in Tennessee
You have a lot to carry when you want to relocate your office. There are different utilities in your office with different packaging needs. You need Three Movers to handle the corporate moving services for you. Our Commercial moving Service is trusted by many companies that relocated with our movers. Our movers know how to store and protect your items when moving. We want you to know how to get the best moving experience, so we want to plan it with you. Our team of movers can take care of your office supplies as we transfer them to your new office.
Military Movers in Tennessee
Our military personnel deserve trustworthy movers, and Three Movers is here to provide that. Even though relocation is a common part of military duty, it may still be difficult for our troops. You can rely on our team of movers to help you successfully carry out all of your moving day preparations. Whether you're moving across town or across the nation, we've got you covered from start to finish, including packing and shipping your stuff. Let our team of experts in moving assist you in maintaining order on moving day. Our services are available to you whether you are moving across town or across the country to Tennessee.
International movers in Tennessee
You need to be prepared with tons of paperwork when you want to move internationally. Cross out one goal at a time to your checklist by hiring Three Movers for your international moving needs. Packing your belongings and transporting them to the port only by yourself can be stressful and can take days to complete. Our team of moving specialists can pack from just a few items to an entire house, load, and relocate your items for you quickly. We have a team of moving experts who can help you to understand the paperwork. Other moving companies can charge you hidden fees with much less work. We practice transparency, so you can have a stress-free moving day to or from abroad.
Flat Rate and Hourly movers
Other moving companies can charge you for a higher price through their unfair flat-rate service. Avoid hidden fees by Three Movers. We offer the most trusted Flat Rate and Hourly moving services in the State of Tennessee. Our moving specialists practice transparency by encouraging you to ask questions, giving you moving tips and showing you estimates that are fair for the service. We know that you want quality and fairness in the service. More than fair pricing, our team of professional movers knows how you want the job done correctly.
Additional Moving/Shipping Services in Tennessee
Packing and Crating
Three Movers protects your item as we transfer them to your new home. We start with packing your belongings in our specialized moving boxes and free padding to add a layer of protection for your items. Our movers know how to get more items in a box so you do not have to leave any of your stuff. We also have a crating service for heavy items to get everything set before we move our trucks. Request a "white glove" service for your antiques, artworks, or any fragile valuables that you want to be part of your move. We know you want your items to be handled carefully. A stress-free moving day starts with robust packaging.
Insurance
Accidents may still happen even when you are careful. Protect your property with insurance with Three Movers's Insurance Service for your moving day. Relocating can be stressful because you are worried about movers damaging your belongings, so hire a mover who knows how to take care during the entire moving . Our team of moving specialists can assist you in estimating your insurance on your property. They know that you value your belongings, so they will help you protect them.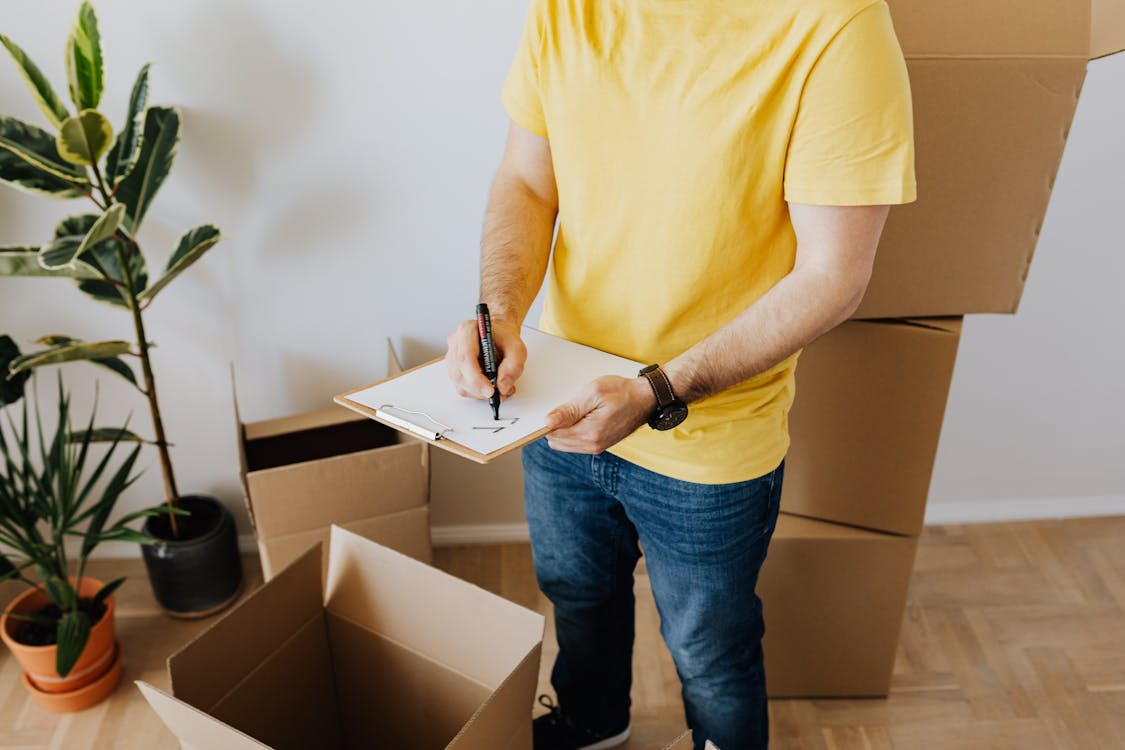 Full-service moves
Hiring multiple people for a single job can be stressful, expensive, and exhausting. Making many movers coordinate may compromise your moving day experience. Save yourself from the stress by hiring Three Movers for your moving day. Our Full-service move offers a wide range of services from packaging your belongings to partial packing options, transporting them, and unloading them from our trucks. You can do these works all by yourself or with many people, but with our movers, you can get the long distance move done as quickly as possible and with less stress for you.
Storage Services
Jamming your space with too many items may make you want to do more work in your home. Get a storage facility to protect your belongings while they are not inside your new home. Three Movers can help you find the most protected and accessible storage unit near your home in Tennessee for your stuff. A storage facility can help you secure your stuff. You should also get one that is near you. Our team of moving specialists knows the best storage units in Tennessee.
Same-day movers
Your emergency moving day can be stressful when you do it all on your own. Three Movers can help you with your emergency moving needs immediately. Our long distance moving services ranges from packing your belongings with our specialized moving boxes to loading your belongings into your new home. Give us a call and we'll help you right away. We guarantee transaction transparency, so unfair pricing should not be your worry. Some movers may see this as an opportunity to make extra money from you. Hire the full service moving company you can trust.
Auto Transport
Moving day can be stressful because driving across the country or a state can be exhausting. But seeing the views with your family or not driving at all can be less stressful. Three Movers offers Auto Transport Services. Your car will be delivered directly to your new home with this service. Three Movers wants your moving day to be simple and stress-free. Eliminates one item off your to-do list. Enjoy a stress-free moving day to or from Tennessee.
Cost & Time Examples For Moving To Or From Tennessee
| To / From Tennessee | Distance | 2 BR | 3 BR | 4 BR |
| --- | --- | --- | --- | --- |
| Tennessee, TN to Orlando, FL | 660 | $1188 – $1452 | $1584 – $1782 | $2112 – $2442 |
| to Tennessee, TN | 2033 | $3659.4 – $4472.6 | $4879.2 – $5489.1 | $6505.6 – $7522.1 |
| Tennessee, TN to Newark, NJ | 907 | $1632.6 – $1995.4 | $2176.8 – $2448.9 | $2902.4 – $3355.9 |
| Durham, NH to Tennessee, TN | 1193 | $2147.4 – $2624.6 | $2863.2 – $3221.1 | $3817.6 – $4414.1 |
| Tennessee, TN to Chula Vista,TX | 1083 | $1949.4 – $2382.6 | $2599.2 – $2924.1 | $3465.6 – $4007.1 |
| Toledo, IA to Tennessee, TN | 699 | $1258.2 – $1537.8 | $1677.6 – $1887.3 | $2236.8 – $2586.3 |
| Tennessee, TN to Fort Wayne, IN | 469 | $844.2 – $1031.8 | $1125.6 – $1266.3 | $1500.8 – $1735.3 |
| St. Petersburg, FL to Tennessee, TN | 697 | $1254.6 – $1533.4 | $1672.8 – $1881.9 | $2230.4 – $2578.9 |
| Tennessee, TN to Laredo, TX | 1125 | $2025 – $2475 | $2700 – $3037.5 | $3600 – $4162.5 |
| Jersey City, NJ to Tennessee, TN | 915 | $1647 – $2013 | $2196 – $2470.5 | $2928 – $3385.5 |
*Prices and times are estimated. They can vary depending on the season and other factors. Get a quote custom tailored to you.
Our Movers In Tennessee
We offer moving services in several locations in Tennessee. Here is the list of locations our movers are available currently. Also if you don't belong to that area you can contact us, and we will try to offer our services.
Franklin
Germantown
Memphis
Resources
Frequently Asked Questions