97%
of customers
recommend us
Three Movers is an excellent mover in Apple Valley, Minnesota. Our dedicated and affordable Apple Valley movers assist residential and commercial customers with their long distance and local moves. If you want to enjoy the hard work of our experienced teams, please contact us.
 We are a top rated cheap Apple Valley local and long distance moving company that can take care of everything for you. We have years of experience in the moving industry, and our professional movers know how to get the job done quickly and efficiently on your moving day.
We also offer free moving estimates so that you can plan your budget accordingly. And if you need help best packing techniques, our cheap Apple Valley movers can do that too.
We are a full service moving company, which means that we can take care of everything from start to finish. We are also a reliable moving company, so you can rest assured that your belongings will be in good hands. In addition, we offer storage space and temporary storage for those who need it.
If you're looking for a quality moving company that won't break the bank, Three Movers is the right choice. We are Business Bureau accredited and have received numerous awards for our excellence in the moving industry. 
Contact us today to learn more about our services or to schedule a free moving estimate. We look forward to helping you save money with your upcoming move.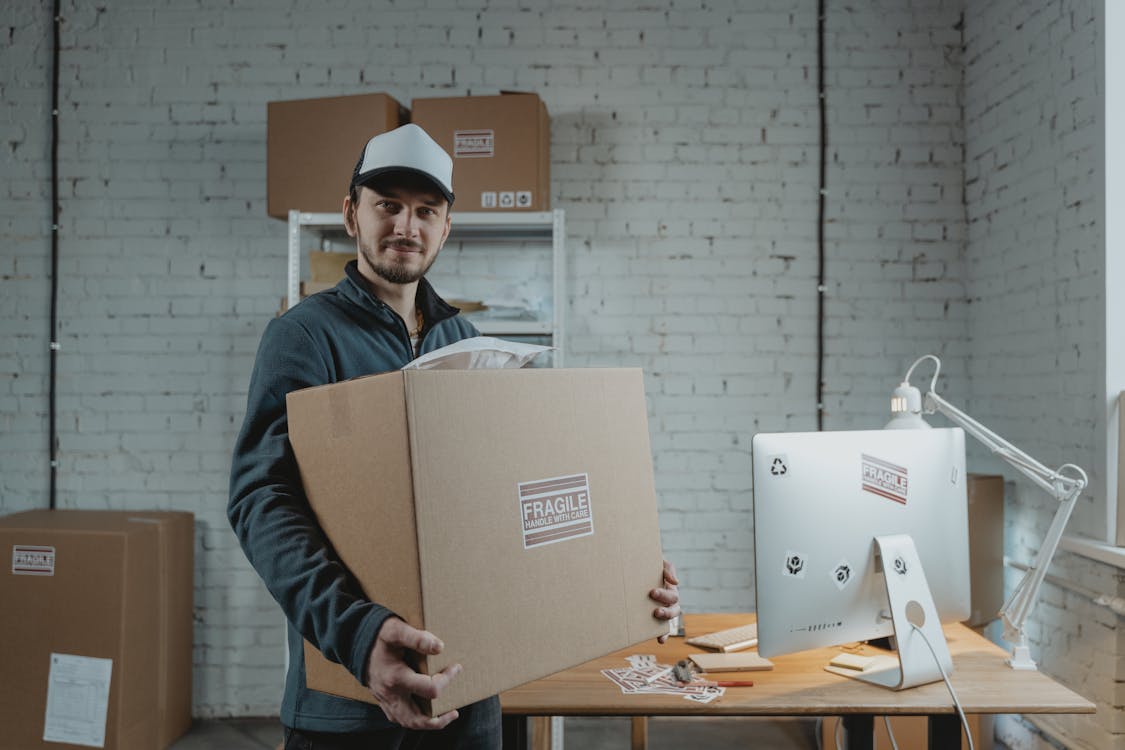 We offer the following services:
full-service movers
international moving
commercial moves
corporate moving
moving and storage unit
movers and packers
movers with a truck
military moving
Long distance Apple Valley, Minnesota movers
Finding the right mover to handle your long distance move to or from Apple Valley, Minnesota, can be intimidating. Most people don't move frequently and aren't sure how to evaluate professional moving companies. Luckily, you can find some helpful tips on the FMCSA website.
 FMCSA is the Federal Motor Carrier Safety Administration, the agency that oversees long distance moving companies. They require that those moving companies register and follow the rules designed to protect consumers. You can check the FMCSA site for registration compliance and review any mover's safety record and history of customer complaints.
FMCSA's site has informative brochures about moving, including definitions of key industry terms you need to know—like an estimate, valuation, tariff, and bill of lading. In addition, there are videos you can view to learn how to avoid moving company scams, and there are contacts you can use if something does go wrong during your move.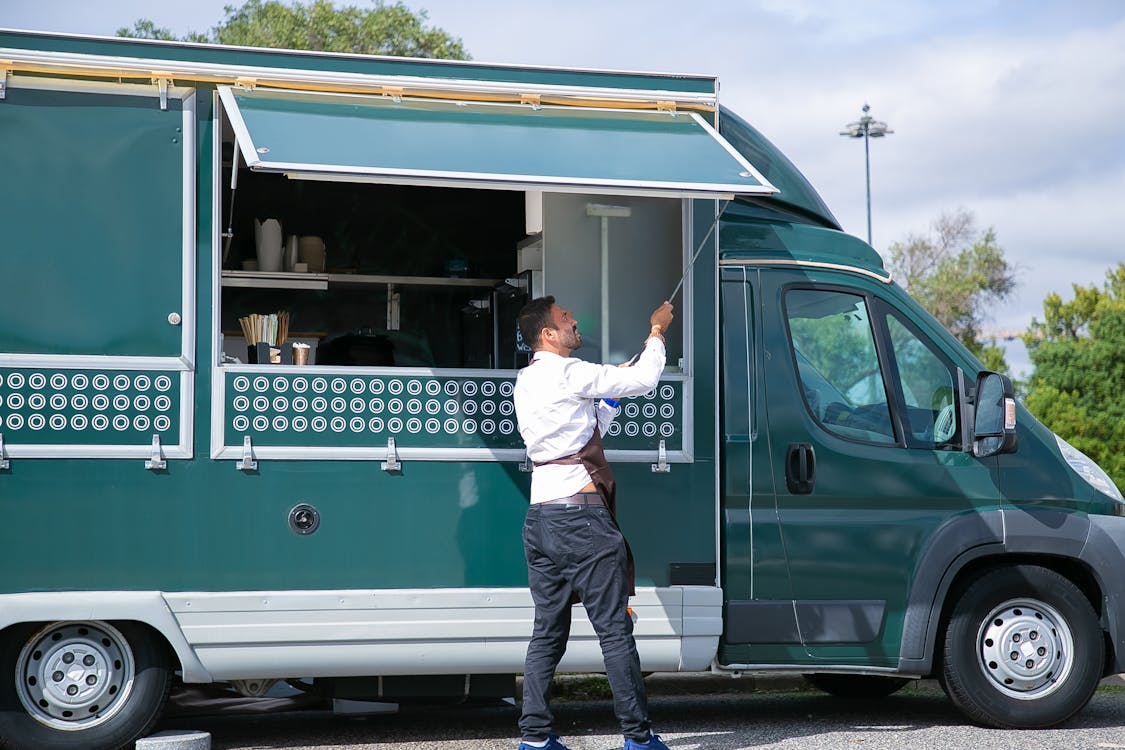 Local moving companies in Apple Valley, Minnesota
Preparing for a local move in Apple Valley CA, Minnesota, will typically be simpler than planning a long distance move. Local activities are less stressful, but it's still essential to engage a high-quality moving company.
 Ask friends and family for referrals, and then ask the movers for references from recent customers who can provide current feedback about their service. It's also helpful to request a copy of their business license and insurance coverage.
 You want to be sure that the mover you hire has a legitimate, well-protected operation. With a local moving company, ask about specials and seasonal discounts—you may be able to save some money if you are flexible with your scheduling.
How much will it cost to move to or from Apple Valley, Minnesota?
For any move, the major components of the price are the shipment's weight and the trip's distance. It's wise to gather written estimates from several reputable movers so you can compare. Ask the movers to complete an onsite visit to assess the job's scope first—the quote will be more accurate. A local relocation is usually quite affordable, and you may be able to get the job done for under $1,000 in many cases. Long distance projects are typically higher-priced and may range from several thousand to over $10,000 depending on size, service level, and complexity.
Types of Moves Offered In Apple Valley, Minnesota
Residential Movers In Apple Valley, Minnesota
Three Movers has moved people from Apple Valley to other cities in Minnesota, as well as out of state and overseas. We are the appropriate movers for you if you are planning a home relocation in Apple Valley.
We've dealt with more clients in the Apple Valley area than we can count, and we've helped them make their relocation more memorable. Because of our cheerful and helpful moving crew, we've gained many loyal customers and received several referrals from them to their relatives and friends.
Three Movers will transport your possessions without a hitch to your new location.
Office/Commercial Movers In Apple Valley, Minnesota
In the Apple Valley, commercial relocations are regular. If your business grows, you may need to move into your place if you're renting, or downsize if you're downsizing. Whatever the cause for your workplace transfer, Three Movers will ensure that your office equipment and papers are moved as quickly as possible.
Office migrations frequently necessitate the handling of sensitive materials; Three Movers can transport your items quietly and competently. Your move will be handled quickly, whether you're moving inside the city or out of the state of Minnesota.
Military Movers In Apple Valley, Minnesota
PCS transfers, especially temporary ones, include a significant amount of paperwork. Whether the transfer is managed by the government or done on your own, you will need to obtain and fill out several different paperwork to verify that everything is handled properly, or that you are compensated for your expenses if you chose to go it alone.
The benefit of managing your relocation as a self-procured move is that you get to pick and choose who you want to work with. You might even make a profit if all goes according to plan. Work with Three Movers for a quick and easy military relocation.
International Movers In Apple Valley, Minnesota
Are you planning to relocate to another country? If you answered yes, choose Three Movers for your relocation from Apple Valley.
We've managed countless foreign relocations in the area and have a high level of skill in doing so. We recognize that a large move necessitates a village, and we will be that village for you.
You can't go wrong with Three Movers if you're looking for a moving company that can also help you with logistics research for the country you're moving to. Allow us to make your transition as painless as possible in our van lines while you sit back and relax.
Flat-Rate And Hourly Movers
In a local, long-distance, or international move, both the flat rate and hourly moving choices should be evaluated.
The flat rate move is excellent for long distances since you'll get a fixed price estimate for the entire move, whereas the hourly move is best for short distances because it's more cost-effective, especially if your move is rapid.
Three Movers will handle your relocation in respect to which alternatives best suit your move and we will offer professional and transparent advice.
Additional Moving/Shipping Services In Apple Valley, Minnesota
Packing And Crating
You can't relocate your belongings until you first pack them into an appropriate packing container. Packing is an essential component of the moving process since it assures the safety of your belongings.
Three Movers will pack your belongings and valuables for you if you are unable to do so yourself. Before we begin the moving procedure, we will make certain that your belongings are packed and secured.
Insurance
Protecting your belongings during a move is essential for a stress-free relocation. You don't want to move into your new home just to discover a problem.
However, accidents do happen, even if you go to great pains to keep things secure and your movers handle everything with great care.
The minimal insurance coverage required by federal law for all household goods movers can help you cushion the blow. You'll get paid 60 cents for every pound of the item you're selling. With much more expensive products or if you brought your items, this won't assist much. The entire relocation process must have been completed by the moving firm to file an insurance claim.
You'll be better off getting complete insurance service coverage in certain circumstances, just to be safe.

Full-Service Moves
This is the service for you if you want your stuff packed from start to finish without having to do any heavy lifting, such as packing, unpacking, loading, unloading, or driving the truck. A full-service move is your best bet if that's the case.
Three Movers offers a full-service relocation; all you have to do is tell us when you want our movers to arrive, and we'll handle the heavy lifting, ensuring that your possessions reach safely at their new place.
One of the benefits of hiring a full-service mover is short-term storage.
Storage
When moving, seek a moving company that also provides storage. If you need to store your belongings or fragile items for a short or long amount of time, this will come in handy.
Three Movers offers short-term storage that can last anywhere from 30 to 90 days depending on your location.
Three Movers can connect you with one of our trusted partners who can provide the services you want if you require long-term or indefinite storage.
Same-Day moves
For a variety of reasons, you might want to move on the same day. While not all moving companies give same-day services, Three Movers does, regardless of why you need to relocate today.
Based on the type of equipment you'll require, we'll let you know if your transfer is possible. Your safe transport may still be possible, however, there are restrictions on late bookings.
Auto Transport
You're relocating to a different city or state and don't know how to get your vehicle there. Three Movers transports your vehicles as well as the rest of your belongings to your location. When you send your car with Three Movers, you can count on it arriving safely and on time. Using a moving firm to ship your car can save you a lot of time and money, depending on your circumstances. Three Movers is not just the better movers but the best mover you need if you need someone to transfer your car as well as the rest of your stuff. All forms of car shipments are handled by us.
Cost & Time Examples For Moving To Or From Apple Valley
| To / From Apple Valley | Distance | 2 BR | 3 BR | 4 BR |
| --- | --- | --- | --- | --- |
| Apple Valley, MN to San Francisco, CA | 1581 miles | $3,949 – $5,064 | $6,056 – $8,061 | $8,061 – $11,933 |
| Tucson, AZ to Apple Valley, MN  | 1287 miles | $3,564 – $4,561 | $5,348 – $7,232 | $7,232 – $10,490 |
| Columbus, OH to Apple Valley, MN | 609 miles | $2,709 – $3,447 | $4,104 – $5,504 | $5,504 – $7,960 |
| Apple Valley, MN to Las Vegas, NV | 1293 miles | $3,558 – $4,452 | $5,337 – $7,217 |  $7,217 – $10,467 |
| Apple Valley, MN to Fort Worth, TX |  869 miles | $3,083 – $3,934 | $4,491 – $6,202 | $6,202 – $9,053 |
| Atlanta, GA to Apple Valley, MN | 890 miles | $3,087 – $4,039 | $4,598 – $6,312 | $6,312 – $9,068 |
| Apple Valley, MN to Kansas City, MO | 395 miles | $2,344 – $3,071 | $3,431 – $4,525 | $4,525 – $6,797 |
| New York City, NY to Apple Valley, MN | 1009 miles | $3,355 – $4,423 | $5,289 – $7,024 | $7,024 – $10,204 |
| Apple Valley, MN to Indianapolis, IN | 661 miles | $2,559 – $3,150 | $3,867 – $5,082 | $5,082 – $7,378 |
| Sacramento, CA to Apple Valley, MN | 1511 miles | $4,028 – $5,035 | $6,020 – $8,010 | $8,010 – $11,854 |
*Prices and times are estimated. They can vary depending on the season and other factors. Get a quote custom tailored to you.
| | | |
| --- | --- | --- |
| Gunflint Ct | 134th St W | Galaxie Ave |
| Mcandrews Rd | 140th St W | Johnny Cake Ridge Rd |
| City Center | Diamond Path | 160th St W |
| Cedar Ave | 140th St Blvd | Hayes Rd |
| 157th St W | Pilot Knob Rd | 150th St W |
Are You Ready to Work with Three Movers?
Fill our simple form and get your free quote in a matter of minutes.
Other Popular Cities In Minnesota That We Serve:
Resources
Prices Of Movers In Apple Valley, Minnesota (MN)
The table below outlines very rough price estimates based on historical moving cost information:
| | | | |
| --- | --- | --- | --- |
| | 1 bedroom | 2-3 bedrooms | 4-5 bedrooms |
| Less than 50 miles | $240 – $675 | $710 – $1,400 | $1,100 – $4,900 |
| 250 miles | $800 – $2,300 | $1,400 – $3,950 | $2,050 – $4,700 |
| 1000+ miles | $950 – $2,900 | $2,100 – $7,800 | $4,900 – $8,100 |
| 2500+ miles | $1,300 – $3,800 | $3,400 – $7,900 | $8,400+ |
Keep in mind that the actual cost of your individual move will vary. The best way to obtain the most accurate price for movers in Apple Valley, Minnesota (MN) is to contact a professional moving company directly for a customized quote.
Apple Valley, Minnesota includes ZIP codes:
55101, 55102, 55103, 55104, 55105, 55106, 55107, 55108, 55109, 55110, 55111, 55112, 55113, 55114, 55115, 55116, 55117, 55118, 55119, 55120, 55121, 55122, 55123, 55124, 55125, 55126, 55127, 55128, 55129, 55130, 55131, 55133, 55144, 55145, 55146, 55150, 55155, 55164, 55170
Frequently Asked Questions