97%
of customers
recommend us
There are many reasons to choose THREE MOVERS as your top rated cheap Westland local and long distance moving company. We are a family owned and operated moving company, we provide quality moving services at an affordable price, and we always put our customers first. We have all the necessary packing supplies and moving equipment, and we operate a fully insured and licensed moving company.
Our cheap Westland movers can accommodate any size move, and we offer a range of additional services such as furniture assembly and piano moving. Our great customer service is second to none, and we are always here to help with any moving needs you may have. Give us a call today for a free quote on your upcoming move!

Getting ready to move in Westland? Not sure on the affordable movers to hire for local or long distance moving? Three Movers is here to help. We're known for providing reputable, reliable, and professional moving services throughout Westland, Michigan, and the entire US. Whether you need help moving across town or across the country, get in touch with us for the assistance you need.
Long Distance Moving Companies In Westland
Budgeting for a long distance move is hard, especially if you want to hire a moving company in Westland to help you make your move. How much can you really expect to pay? What about hidden fees and costs? Are your moving dates guaranteed?
At Three Movers, we take the guesswork out of long distance moving in Westland. We're fully licensed and insured, and we will provide you with a transparent, accurate estimate for your job, as well as guaranteed moving dates. So take the uncertainty out of your move. Contact us now to get the assistance you need.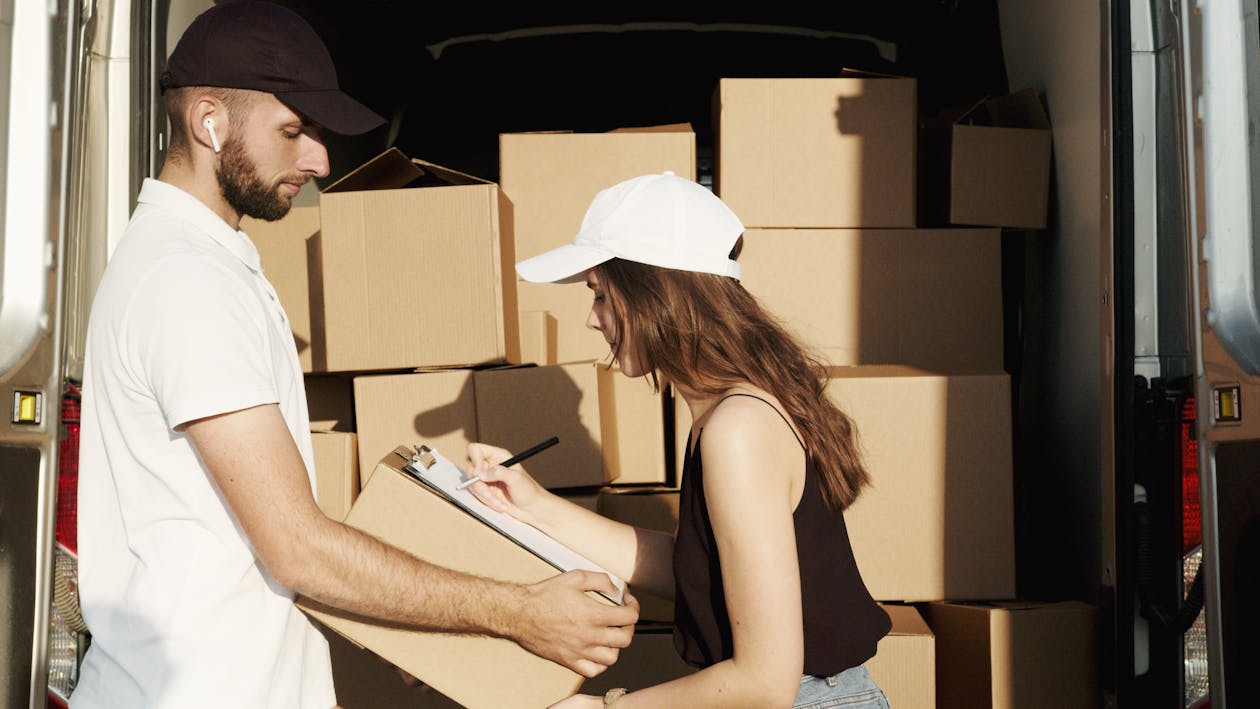 Local Movers In Westland
Even local moves in Westland aren't easy, especially if you have a busy lifestyle, a demanding job, kids, and other complications that make it hard to set aside the time to handle the move on your own.
So don't go it alone. Three Movers is ready to help with local moving services in Westland. Our operated business offer transparent pricing, timely service, and a fleet of vans and trucks that can handle jobs of all types and sizes. Let our cheap movers take the stress out of your local move in Westland. Get a quote now.
Our Specialized Moving Services In Westland
Our team is ready to tackle moves of all types, sizes, and complexities. A few of our specialized services in Westland include:
Residential moves
Furniture moving
Movers with a truck
Long distance moving
Moving Services in Westland, Michigan
Residential Move
We can help you with practically all the services you can imagine like packing all the furniture, all the boxes and absolutely all the stuff. You'll be relieved to hear that the great majority of our professional movers are locals who know the region and know what to expect. We're excited to assist you in settling into your new home!
Three Men and Truck's expertise is in our capacity to provide outstanding service to relocating clients, which is why we are happy to assist our clients with their move. We have a skilled team of professionals on hand, as well as high-quality equipment that is ready for use anytime it is required.
Office/Commercial Moving Services in Westland, Michigan
Westland moving companies, Michigan businesses have never been more profitable. It's no surprise that office spaces and warehouses are being shifted across the city as firms improve or downsize. With the lingering effects of the COVID-19 pandemic, businesses change around and relocate more often than ever.
Choose a moving firm in the local moving companies that understands this and has expertise with business relocation services if you want to ride along with the city's economic advancements.
Three Movers has a skilled staff to manage the bulk of office equipment, even though it is enormous, delicate, and expensive. You will also be assigned a corporate moving manager who will assist you throughout the process.
Military Moving Services in Westland, Michigan
Because a PCS relocation is one of the most stressful aspects of military life, you should choose a reliable moving company.
Working with a reputable moving company that provides affordable rates is the best way to get your military relocation off to a good start.
Depending on the option you select, the amount of labor you'll have to accomplish during your PCS relocation and the sorts of expenditures you'll be rewarded for will differ. Military relocations can be "personally obtained" or "do-it-yourself," "military-hired," or a combination of the two.
Three Movers delivers precisely what is promised, and we do it to our client's satisfaction. To guarantee a seamless transition to the military, our affordable Westland movers will guide you through every stage of a PPM project.
International Moving Services in Westland, Michigan
Three Movers has extensive international moving expertise, so you can rely on us to assist you on your new journey. The decision to travel overseas is a significant one that is fraught with complications.
Nobody wants to begin their exciting new life with the aftereffects of a stressful foreign relocation. You're all set to go right now. However, you must get your belongings and go as soon as possible. With the assistance of Three Movers, you may begin a new life in a completely different nation!
If you're relocating abroad, it's time to choose an international moving company that will work with you and assist you every step of the way.
Flat-Rate and Hourly Moving Services
Flat-rate payments appear to be the best option when you look at them at first glance. You will be charged the agreed-upon sum regardless of what occurs. You must, however, select the best payment method for you. Flat-rate moving is excellent for local or short-distance travel. If your relocation is more than 100 miles long or involves state lines, it is best to pay by the hour.
In general, a few things influence the form of payment you will use. Some of these are the distance from point A to point B and the property size.
Please call Three Movers if you need assistance choosing what the best course of action is.
Additional Moving/Shipping Services in Westland, Michigan
Packing and Crating
The majority of individuals tend to shove everything into a box without considering how to make the most use of the given space. Three Movers can help you with this since we have a team of skilled packers on staff who are eager to assist you in filling the space you have.
Insurance
While Three Movers will make your move as easy as possible, insurance will cover you in cases that unprecedented situations occur.
Full insurance coverage is the way to go if you want to be completely protected. You will be charged for this extra service, but you can be confident that you will be protected and secure.
All clients who employ the services of Three Movers are covered by basic insurance. While this sort of insurance is free for all customers, it does not cover all of your belongings.
Full-Service Moves
A full-service relocation provides unrivaled ease and peace of mind. If you don't have time to pack your stuff, don't want to deal with the rest of the moving process, and have the financial resources to do so, Three Movers's full-service move is an excellent choice.
Our professional staff will handle your full-service move with care. All you have to do now is sit back, relax, and await the arrival of the movers.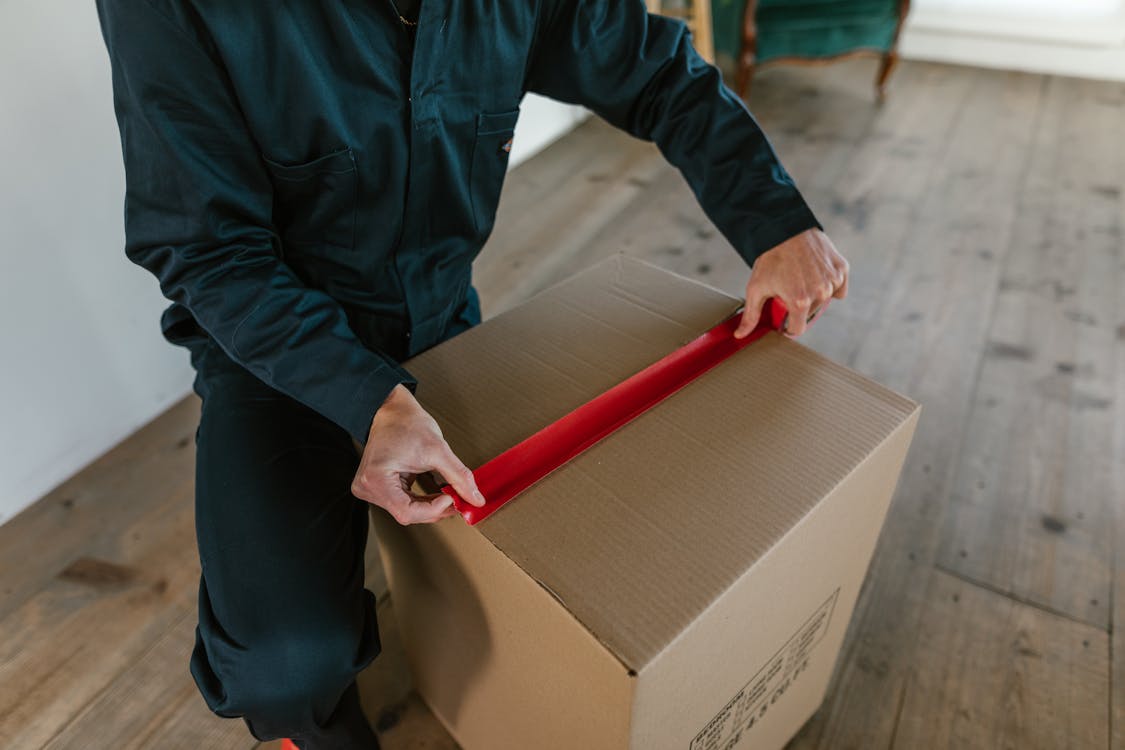 Storage
During your consultation call, your relocation consultant will explain the distinctions between each storage service choice.
Three Movers, which is licensed in Michigan, offers a variety of storage options around the state. We hope that you will be able to choose a service that matches your needs among the many options available.
Same-Day Moves
While it is advised that you start planning your move at least a week ahead of time, same-day relocations are not unusual, especially with Three Movers, which has experience with many of these transfers.
We realize how difficult it is to be compelled to migrate right away. Because you don't have enough time to think correctly, your brain begins to panic, but if you know any reputable local movers, you'll be able to make this a possible and stress-free transfer.
We always follow through on our promises, and we are available to you at all hours of the day and night. Simply call us, and we'll go to work on making the necessary arrangements.
Auto Transport
Don't be concerned if you can't figure out how to transport your vehicle to Michigan; Three Movers has you covered. Our company can give you cost-effective options from which to choose.
After you've made your reservations, all you have to do is wait for your car to arrive at the specified place. Unless what you intend is to go on a long road trip, you won't have to worry about anything once you board the plane. Not only will we take care of your vehicle, but we will also treat it as if it were our own.
Contact Us Now To Book Moving Services In Westland
It's never been easier to move in Westland. Three Movers offers affordable, fast, and timely local and long distance moving services that will help you transition to your new home with less stress and fewer headaches. Ready to get an estimate or book our moving services in Westland? Contact us online or give us a call at (888) 908-6496.
Cost & Time Examples For Moving To Or From Westland
| To / From Westland | Distance | 2 BR | 3 BR | 4 BR |
| --- | --- | --- | --- | --- |
| Westland, MI to New York City, NY | 498 | $896,4 – $1145,4 | $1294,8 – $1593,6 | $1693,2 – $1992 |
| Detroit, MI to Westland, MI | 629 | $1132,2 – $1446,7 | $1635,4 – $2012,8 | $2138,6 – $2516 |
| Seattle, WA to Westland, MI | 1916 | $3448,8 – $4406,8 | $4981,6 – $6131,2 | $6514,4 – $7664 |
| Westland, MI to Las Vegas, NV | 1739 | $3130,2 – $3999,7 | $4521,4 – $5564,8 | $5912,6 – $6956 |
| Westland, MI to Dallas, TX | 984 | $1771,2 – $2263,2 | $2558,4 – $3148,8 | $3345,6 – $3936 |
| Portland, OR to Westland, MI | 1947 | $3504,6 – $4478,1 | $5062,2 – $6230,4 | $6619,8 – $7788 |
| Westland, MI to Baltimore, MD | 412 | $741,6 – $947,6 | $1071,2 – $1318,4 | $1400,8 – $1648 |
| Atlanta, GA to Westland, MI | 594 | $1069,2 – $1366,2 | $1544,4 – $1900,8 | $2019,6 – $2376 |
| Westland, MI to Miami, FL | 1157 | $2082,6 – $2661,1 | $3008,2 – $3702,4 | $3933,8 – $4628 |
| Westland, MI to Denver, CO | 1135 | $2043 – $2610,5 | $2951 – $3632 | $3859 – $4540 |
*Prices and times are estimated. They can vary depending on the season and other factors. Get a quote
Joy Rd
N Newburgh Rd
N Wayne Rd
S Newburgh Rd
Avondale St
City Center
Warren Rd
Edward N Hines Dr
Cherry Hill Rd
Ann Arbor Trl
N Middlebelt Rd
Are You Ready To Work With Three Movers?
Fill our simple form and get your free quote in a matter of minutes. custom tailored to you.
Resources
Westland, Michigan includes ZIP codes:
48185, 48186
Frequently Asked Questions