97%
of customers
recommend us
Three Movers is a high-quality moving company providing services for residential and commercial customers in Worcester, Massachusetts. We can assist with affordable moving solutions for your long distance and local moves.
Looking for a top rated Worcester local and long distance moving company? Look no further than THREE MOVERS! We are a professional moving company with over 10 years of experience in the industry. We offer quality moving services at competitive rates, and our moving process is stress free. Plus, we have a corporate relocation manager on staff to help make your move as smooth as possible. We also offer packing services and moving supplies, and we have partial packing options available. And don't forget, we also offer unpacking services! So whether you're moving across town or across the country, THREE MOVERS is your best bet for a stress free move! Call us today for a free quote!
Contact us for any of the following:
long distance moving
local moving
full-service movers
international moving
residential moves
commercial moves
packing supplies
military moving
same day moving
Long distance Worcester, Massachusetts moving companies
Planning a long distance move to or from Worcester, Massachusetts, is one of those "major life transitions" that is an immense pain in the neck but is worth it when you are at the goal. Finding the right mover to help with your relocation will make it easier to get there and less stressful. Three Movers wants to be your moving company partner.
While you evaluate movers, keep in mind that you should always get written estimates from at least three companies and ask the mover to complete a visual survey of your household goods before submitting the bid. This step will allow the company to create a more accurate assessment of the move's scope. The onsite inspection is an excellent opportunity for you to meet with the mover and evaluate them. The Department of Transportation requires this step, so if a mover declines, you should skip to the next Worcester movers on your list.
Local movers in Worcester, Massachusetts
Local moves can be easier than long distance moves, but not necessarily. The plus side is that you can usually get the physical move done in one day since it's a short distance. The downside is there are no federal regulations to help you determine if the moving company is above-board in the moving industry. It's up to you to ask the right questions when evaluating the movers.
Make sure you ask how long they have been in business and if they have changed their name. Sometimes a company changes the name to outrun problems (or a bad reputation). Ask for documentation of their business license and corporate insurance. Ask for references from recent customers to get the real scoop on their customer service.
How much will my move to or from Worcester, Massachusetts cost?
Moving costs vary considerably, depending on how much stuff you are moving and how far you are going. A local move might cost $150 per hour and take five to eight hours but get several estimates to narrow down the price for your moving service. Long distance move bids are priced according to the shipment's weight and the distance and will be much higher than a local job.
Types of Moves Offered in Worcester, Massachusetts
Residential Movers in Worcester, Massachusetts
Residential moves are very common during the summer because that's the time that most people prefer to move. However, the fall tends to be a better time for them if you are looking to keep your costs low.
These corporate moving services involve any and all types of residence relocation. Regardless of if the distance is short or large. As such, there isn't a defined or specific way to calculate the costs of a residential move. Each case will be unique.
Having said that, if your move is local then you would calculate the costs like any local move. That means, that the time of the move would be the biggest cost factor. The same applies to other types of residential moves.
Office/Commercial Movers in Worcester, Massachusetts
Commercial moves are very easy when you handle them through a certified mover that has a history of successful business relocations. If you go with the lowest bidder, not only could you have a huge headache down the line, but potentially big monetary losses.
Moving your office or own businesses means moving your documents, furniture, equipment and probably car shipping. That's not something that can be done in the blink of an eye. Trying to rush the process can lead to costly mistakes. It's better to leave this one in the hand of professional moving teams. Three Movers will take care of your commercial move without you needing to break the bank.
Military Movers in Worcester, Massachusetts
In the United States, military moves are quite common. People are constantly relocating to new bases, whether temporarily or permanently. A permanent change of station is referred to as a PCS.
You have the choice of having your belongings moved directly by the government or managing them yourself if you are PCSing. It may appear that taking the first option is the easier option, but the latter gives you more control over the process. Not to mention, if you use a third-party shipping business to execute the transfer, you can even make a profit when the reimbursement arrives. It's simply a matter of properly controlling your budget and partnering with a provider that offers competitive pricing. Three Movers, for example.
International Movers in Worcester, Massachusetts
It is not easy to relocate internationally. There's no avoiding it. You must consider not just the mode of transportation, but also the papers you will need for your belongings, as well as customs duties and tax rates. To be honest, a successful foreign shipment necessitates a great deal of research and planning. For that reason, we propose entrusting the shipment to a professional. Three Movers has a team of experts who know how to send anything to any place on the planet. They will assist you in determining your shipping costs and provide moving tips too.
Flat-Rate and Hourly Movers
Are you relocating a short distance from your current residence? Then you'll almost certainly want the bill to be hourly rated. The advantage is that if your relocation does not take a long time, you will not be overcharged. You can even cut the time it takes to move by getting rid of things you don't need and arranging the boxes for quicker pickup.
Are you relocating a great distance, perhaps even to a different city? Then a flat rate is almost certainly the better choice. It doesn't matter how long the relocation takes with a flat rate. You will pay the price that was stated to you on the initial visit. The cost will be determined in large part by the number of items to be moved.
Additional Moving/Shipping Services in Worcester, Massachusetts
Packing and Crating
If you're moving, you'll need to pack. There simply isn't any other option. By the time the movers arrive to load the truck, everything must be packed into boxes. The longer you wait, the longer it will take to complete the relocation. We understand that packing isn't glamorous, but it doesn't make it any less important.
Packing is, after all, an important part of every relocation. It's important not just because it's how you transfer your belongings from one area to another, but also because it's how you keep them safe along the journey. To preserve your goods in good condition, you'll need to use proper packing. If you don't pay attention to your packaging, you can find up with things that are broken or damaged during your upcoming move.
Insurance
People believe that acquiring insurance is a form of failure planning, but the true failure would be finding yourself in the middle of a liability issue for damage to your belongings without adequate coverage.
While all movers are required by law to carry at least a basic kind of insurance, there are some limitations to this coverage. Only roughly 60 cents per pound is reimbursed, and not all objects are covered. Furthermore, if you handled the item in question directly during the move, you may find yourself defenseless.
Talk to your relocation professional about the types of coverage you have and what would work best in your situation to avoid any problems and ensure that you are fully insured.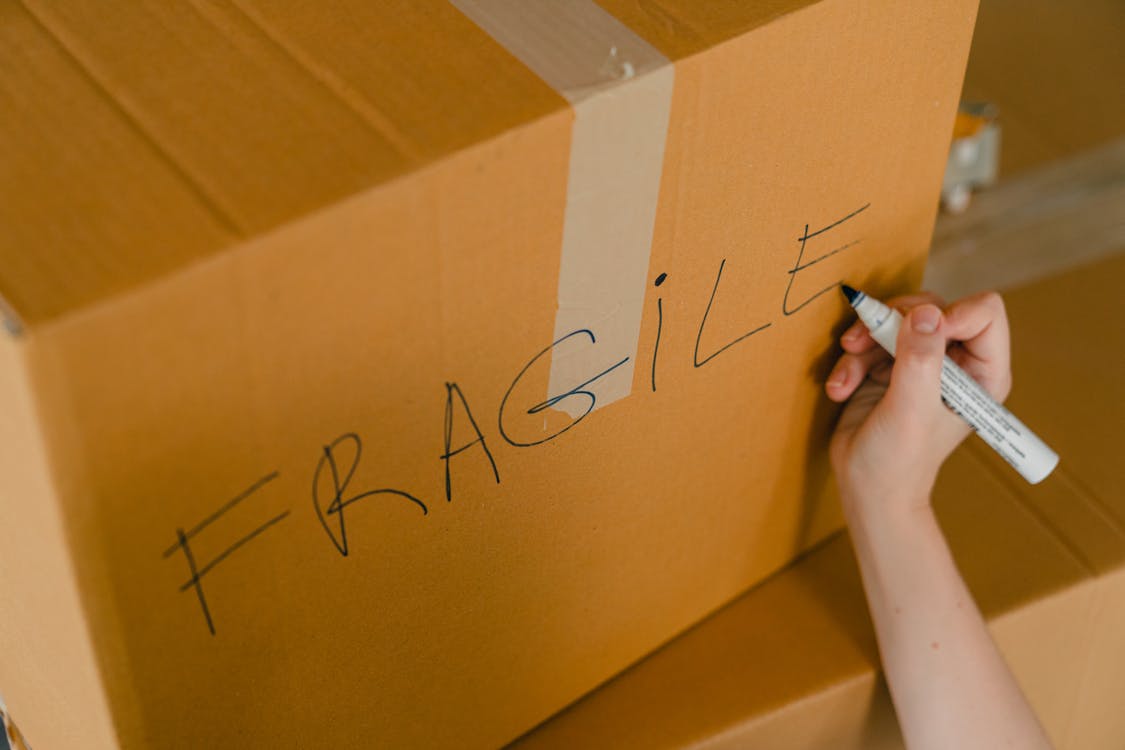 Full-Service Moves
This is the genuine article. Reserved for people who would want to relax and enjoy the ride to their new home, or for those who have further errands to run before they can consider their move complete. A full-service move contains everything you can imagine, as the name implies.
You name it: packing, storage, and furniture installation. While this is a more expensive alternative than partial relocation, you will not be disappointed if you choose to go forward with it. Guaranteed satisfaction.
Storage
During a move, it may be necessary to temporarily store your belongings. This could happen if you discover you won't be home when the moving crew arrives with the moving trucks, or if you don't have enough space and need a few more days to prepare. Three Movers has its own storage facilities that can be used as a temporary storage solution in certain scenarios. We can also put you in touch with a storage warehouse that we know and trust if you need long-term storage.
Same-Day moves
Same-day moves are for when you need to get your belongings on the road and to your destination as soon as possible. Perhaps you didn't have time or just forgot to book a moving company. It doesn't matter; Three Movers will always have your back.
As soon as you contact us, we will be able to assist you with your move. We'll send someone over to your location straight away if we have the proper equipment and manpower.
Auto Transport
Automobiles, too, require shipping. If you need to ship a vehicle across the country because you are relocating or for any other reason, Three Movers will assist you.
Cost & Time Examples For Moving To Or From Worcester
| To / From Worcester | Distance | 2 BR | 3 BR | 4 BR |
| --- | --- | --- | --- | --- |
| Worcester, MA to Richmond, VA | 442 | $795,6 – $1016,6 | $1149,2 – $1414,4 | $1502,8 – $1768 |
| Portland, OR to Worcester, MA | 2500 | $4500 – $5750 | $6500 – $8000 | $8500 – $10000 |
| Worcester, MA to Austin, TX | 1656 | $2980,8 – $3808,8 | $4305,6 – $5299,2 | $5630,4 – $6624 |
| Worcester, MA to Denver, CO | 1728 | $3110,4 – $3974,4 | $4492,8 – $5529,6 | $5875,2 – $6912 |
| Nashville, TN to Worcester, MA | 904 | $1627,2 – $2079,2 | $2350,4 – $2892,8 | $3073,6 – $3616 |
| Fresno, CA to Worcester, MA | 2551 | $4591,8 – $5867,3 | $6632,6 – $8163,2 | $8673,4 – $10204 |
| Worcester, MA to Detroit, MI | 574 | $1033,2 – $1320,2 | $1492,4 – $1836,8 | $1951,6 – $2296 |
| Oklahoma City, OK to Worcester, MA | 1454 | $2617,2 – $3344,2 | $3780,4 – $4652,8 | $4943,6 – $5816 |
| Worcester, MA to Yonkers, NY | 142 | $255,6 – $326,6 | $369,2 – $454,4 | $482,8 – $568 |
| Louisville, KY to Worcester, MA | 785 | $1413 – $1805,5 | $2041 – $2512 | $2669 – $3140 |
*Prices and times are estimated. They can vary depending on the season and other factors. Get a quote
Westwood Hills
Westchester
Assumption College
Pleasant St
Highland St
University Park
June Street
Union Hill
Webster Square
Brittan Square
Beaver Brook
Tatnuck
West Tatnuck
Are You Ready To Work With Three Movers?
Fill out our simple form and get your free quote in a matter of minutes. custom tailored to you.
Other Popular Cities In Massachusetts That We Serve:
Resources
Worcester, Massachusetts includes ZIP codes:
01601, 01602, 01603, 01604, 01605, 01606, 01607, 01608, 01609, 01610, 01612, 01613, 01614, 01615, 01653, 01655
Frequently Asked Questions