97%
of customers
recommend us
Three Movers provides high-quality, affordable moving services to Weymouth customers. We assist residential and commercial clients in planning local and long distance moves.
Please contact us for any of the following:
long distance moving
full-service movers
residential moves
commercial moves
corporate moving
military moving
same day moving
Long distance Weymouth, Massachusetts moving companies
Planning a long distance move to or from Weymouth, Massachusetts, can be intimidating. How do you avoid those "rogue operators" that run off with your household goods or demand a high ransom to deliver the shipment? Luckily, most movers are honest and reliable. Here are some tips for recognizing the ones that might not be:
A mover that doesn't agree to do an onsite review of the job isn't in compliance with federal rules and could be planning a scam. "Lowball" estimates offered over the phone can be a setup for moving fraud, so don't fall for an offer that sounds too good to be true. Always get the bid in writing.
If the moving company wants a large payment in advance of the move or insists that you pay in cash, you should be suspicious. Most movers get paid when they complete the job and accept credit cards. If you pay in cash, you can't dispute the charge as you can with a card payment.
The mover should explain how liability protection works. If they tell you not to worry about it, you should worry. Every reputable mover knows that sometimes things get broken, and a good company will want you to understand how the insurance works.

Local movers in Weymouth, Massachusetts
Local relocation projects come in all sizes. You may be moving a large house full of stuff, or perhaps a minimal amount from a studio apartment. The local moving company will probably have a minimum charge—possibly four hours, but as low as two in some cases. Ask about the minimum when you get an estimate for your job, and ask about other fees like fuel surcharges and stair charges.
Local movers are typically flexible and may offer full service for less than you expect, so ask about special offers and discounts.
How much does a move cost in Weymouth, Massachusetts?
Move prices vary according to the size of the shipment and the length of the trip. Long distance jobs are more costly than local ones, with an average three-bedroom home cost around $4,500. The best way to gauge how much your move will cost is to ask several movers for a bid and make sure the company does a visual inspection of the shipment before calculating the price.
Types Of Moves Offered In Weymouth, Massachusetts
Residential Movers In Weymouth, MA
At Three Movers, you will have access to a wide range of full-service moving options. We take pride in ensuring a seamless and cost-effective transfer from your old to your new destination address. Our interstate movers will handle all parts of your residential move.
Three Movers offers residential moving assistance to make your relocation as simple as conceivable. Our interstate movers can provide you with packing and relocation services for your condo, townhouse, single-family home, or more!
Our team creates a customized moving strategy for all of your relocation needs, considering the size, financing, and timeframes. We promise to provide you with the finest possible support and service. Allow our team of interstate movers to assist you in relocating to your new home.
Office/commercial movers in Weymouth, MA
Three Movers is the preferred commercial moving company in the Massachusetts area. Three Movers transfers hundreds of huge organizations, firms, and small enterprises in, out, and around the city of Massachusetts each year, whether it's from coast – to – coast, down the street, or across the city.
Three Movers believes that a productive commercial or office move requires experienced planning and execution. So, with the assistance of our commercial moving experts, your firm's transfer, from the planning phase to unloading and rearranging all of your belongings, may be handled entirely by our professionals.
Military Movers In Weymouth, MA
For military personnel, relocating from one station to another service station is frequent. As a result, the military has devised a procedure for relocating service personnel using military moving companies that the General Service Administration has approved. They also assist whether you decide to move or employ a professional mover.
Three Movers has a lot of experience assisting our active duty service personnel with their relocations. As a result, we are well-versed in all the nuances of the procedure regarding Personally-Procured-Moves.
International Movers In Weymouth, MA
Moving abroad may appear to be a daunting endeavor, but it does not have to be. Finding the ideal mover that fits your requirements is only half the battle. Three Movers will oversee the entire procedure, from packaging and loading to ocean freight transfer.
Three Movers is a well-known freight forwarder/mover and one of the greatest international moving firms in the industry. Moving costs are low at Three Movers because you will not be sent to another moving company after making a reservation.
Hourly And Flat-Rate Movers
Three Movers can provide services if you choose an hourly or fixed pricing. Specialists on the ground can help you with your move and are paid by the hour. However, don't think that it is always the cheapest option because local movers charge by the hour and the distance traveled, so it may cost more if the distance is long.
Additional Weymouth, MA Moving/Shipping Services
Packing And Crating
Moving includes significantly more than just loading and unloading boxes and furniture from a vehicle. The processes during the transfer are equally vital if you want a smooth transition.
Three Movers is ready to assist you. In Weymouth, MA, we are a moving company offering packing and crating services. Our proficient cargo movers and moving truck are available to assist you with any relocation, whether you're moving out of a one-bedroom apartment or a three-story house.
Insurance
Accidents are unavoidable events. Getting comprehensive insurance may be a good choice for you because it covers the total cost of whatever happens to your belongings. You can also choose the most affordable basic insurance option.
This insurance, however, is limited; it is not comprehensive. Furthermore, taking part in some relocations may necessitate you being liable for your belongings.
Full-Service Moves
If packing isn't your forte, don't worry; we can send a professional moving team to pack your belongings before carefully loading them into the truck. When we arrive, we will, of course, unload everything so you can focus on settling into your new home.
Our full-service movers have high-quality packing materials on standby to ensure that your things are well-protected during transportation. We are here to help you make the most of your transition.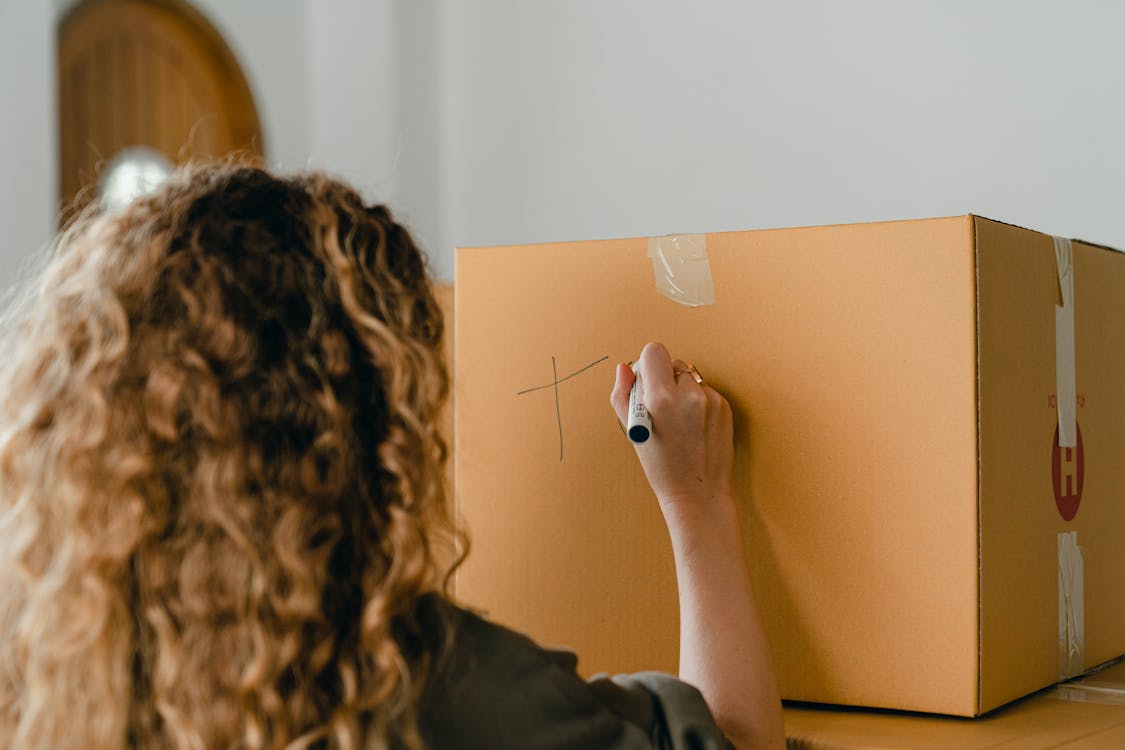 We care for your properties like they were ours, so you can be confident that they are safe with us. In addition, our professional movers are trained to transport products and boxes safely and efficiently, so you won't have to lift a finger.
They are also well-versed in the proper disassembly of furniture. Our team brings together the skills and tools you'll need to protect your assets. We will gladly assist you, no matter how big or small the assignment.
Storage
Three Movers is a Weymouth, MA storage company. We have storage facilities where your items can be kept until you are ready to receive them at your new home. Ask your relocation manager about our short-term storage options and get a quote.
Same-Day Moves
Sometimes, the relocation notice comes suddenly. You must quickly pack your belongings and relocate within the time frame they have set for you.
Eviction isn't the only reason for a same-day emergency move; a new job, a family disaster, or anything unforeseen may compel you to relocate. Three Movers has been in the moving business for almost 20 years. We are experts in same-day emergency moving. We always make our clients feel important and secure in these times.
Three Movers is a dependable and dedicated crew because we prioritize your needs. We will always take good care of your possessions and ensure they never leave our sight because we're well-trained. Give us a call!
Auto Transport
One of the most typical concerns is figuring out how to transfer your car to your new home. In addition, a boat, recreational vehicle, antique automobile, or other motorized vehicles may also need to be relocated. Three Movers alleviates the hassle of moving your essential goods by providing dependable auto transport services.
We use both open and enclosed vehicle carrier delivery ways, depending on your needs. Automakers utilize open car carriers to carry new vehicles to dealerships.
Enclosed car carrier shipment protects your vehicle from the weather and may be more appropriate for vintage cars or other high-value vehicles.
Vehicle transportation services are offered for practically any vehicle, including automobiles, trucks, wagons, SUVs, cruise ships, and jet skis. We provide local and worldwide auto-shipment, as well as door-to-door services.
Cost & Time Examples For Moving To Or From Weymouth
| To / From Weymouth | Distance | 2 BR | 3 BR | 4 BR |
| --- | --- | --- | --- | --- |
| Weymouth, MA to New York City, NY | 189 | $340,2 – $434,7 | $491,4 – $604,8 | $642,6 – $756 |
| Detroit, MI to Weymouth, MA | 618 | $1112,4 – $1421,4 | $1606,8 – $1977,6 | $2101,2 – $2472 |
| Seattle, WA to Weymouth, MA | 2495 | $4491 – $5738,5 | $6487 – $7984 | $8483 – $9980 |
| Weymouth, MA to Las Vegas, NV | 2376 | $4276,8 – $5464,8 | $6177,6 – $7603,2 | $8078,4 – $9504 |
| Weymouth, MA to Dallas, TX | 1552 | $2793,6 – $3569,6 | $4035,2 – $4966,4 | $5276,8 – $6208 |
| Portland, OR to Weymouth, MA | 2542 | $4575,6 – $5846,6 | $6609,2 – $8134,4 | $8642,8 – $10168 |
| Weymouth, MA to Baltimore, MD | 359 | $646,2 – $825,7 | $933,4 – $1148,8 | $1220,6 – $1436 |
| Atlanta, GA to Weymouth, MA | 935 | $1683 – $2150,5 | $2431 – $2992 | $3179 – $3740 |
| Weymouth, MA to Miami, FL | 1252 | $2253,6 – $2879,6 | $3255,2 – $4006,4 | $4256,8 – $5008 |
| Weymouth, MA to Denver, CO | 1772 | $3189,6 – $4075,6 | $4607,2 – $5670,4 | $6024,8 – $7088 |
*Prices and times are estimated. They can vary depending on the season and other factors. Get a quote
| | | |
| --- | --- | --- |
| Main St | West St | Columbian St |
| East Weymouth | Lovell Corners | North Weymouth |
| City Center | South Weymouth | Pine Grove |
| Old Spain | Weymouth Heights | Idlewell |
| Weymouth Landing | Washington St | Pleasant St |
Are You Ready To Work With Three Movers?
Fill our simple form and get your free quote in a matter of minutes. custom tailored to you.
Other Popular Cities In Massachusetts That We Serve:
Resources
Weymouth, Massachusetts includes ZIP codes:
02188, 02189, 02190, 02191                                     
Frequently Asked Questions