97%
of customers
recommend us
THREE MOVERS is a top rated Somerville local and long distance moving company. We provide professional moving services for people relocating within the same city or moving across the country. Our experienced movers are experts in packing and loading your belongings, and we offer a variety of storage solutions to fit your needs. We also provide packing supplies and full-service moving for those who need it. We're here to make your moving process as stress-free as possible!
Three Movers is an affordable and well-regarded moving company in Somerville, Massachusetts. We assist residential and commercial customers with long distance and local moves.
Contact us for any of the following services:
full-service movers
international moving
residential moves
commercial moves
corporate moving
military moving
same day moving
Long distance moving companies in Somerville, Massachusetts
Finding the right moving service to manage your long distance move to or from Somerville, Massachusetts, is a big deal. Long distance moves are among the "significant life transitions" that are exciting but still very stressful. At Three Movers, we want to help make your relocation easier.
One part of the mover's contract that often confuses consumers is the insurance, also called liability protection. Every long distance move estimate comes with a choice between basic coverage and a higher level of reimbursement. The basic coverage may be called released value and is included at no additional charge, while the more extensive amount has a cost. This may lead you to choose the lower coverage without thinking about what happens if something is broken.
The released value option (set by the Federal Motor Carrier Safety Administration) will only allow minimal reimbursement for you if something is damaged or lost during the move. The maximum is sixty cents per pound, per item. That means if your thirty-pound flat-screen television is smashed, the liability limit is $18.00, which is not enough. It's smart to consider getting the higher limit. Also, make sure that any high-value items are noted on the inventory.
Local Somerville, Massachusetts movers
When you choose a moving company to hire for your local move in Somerville, remember that there is no federal regulation if the company does not operate across state lines. That means it is up to you to ensure that you are selecting a legitimate business. Ask for their business license and proof of their insurance coverage. A workers' compensation program is crucial if one of their crew is injured while moving your goods.
How much will it cost to move in Somerville, Massachusetts?
A local move in Somerville may cost less than $1,000, based on an hourly rate of $150 for a mover using two or Three Movers for around seven hours. A cross-country move will be more, starting at a minimum of $3,000 depending on your shipment's weight and how far you are moving. The move could be much higher if you have a lot of stuff. It's a good idea to get estimates from several reputable movers before you choose one.
Somerville Moving Services
Residential Move
Three Movers is the moving company you've been looking for, and we're confident you'll be glad you did!
While much has changed in the previous 20 years, our goal of exceeding client expectations by providing entirely individualized moving plans that are tailored to their specific needs has not.
If you've already settled on a new place to live, your main worry is that all of your stuff arrives in good condition and that everyone gets to choose their own room. Even if you're just relocating locally, employing the services of a moving company that knows what they're doing is the way to go.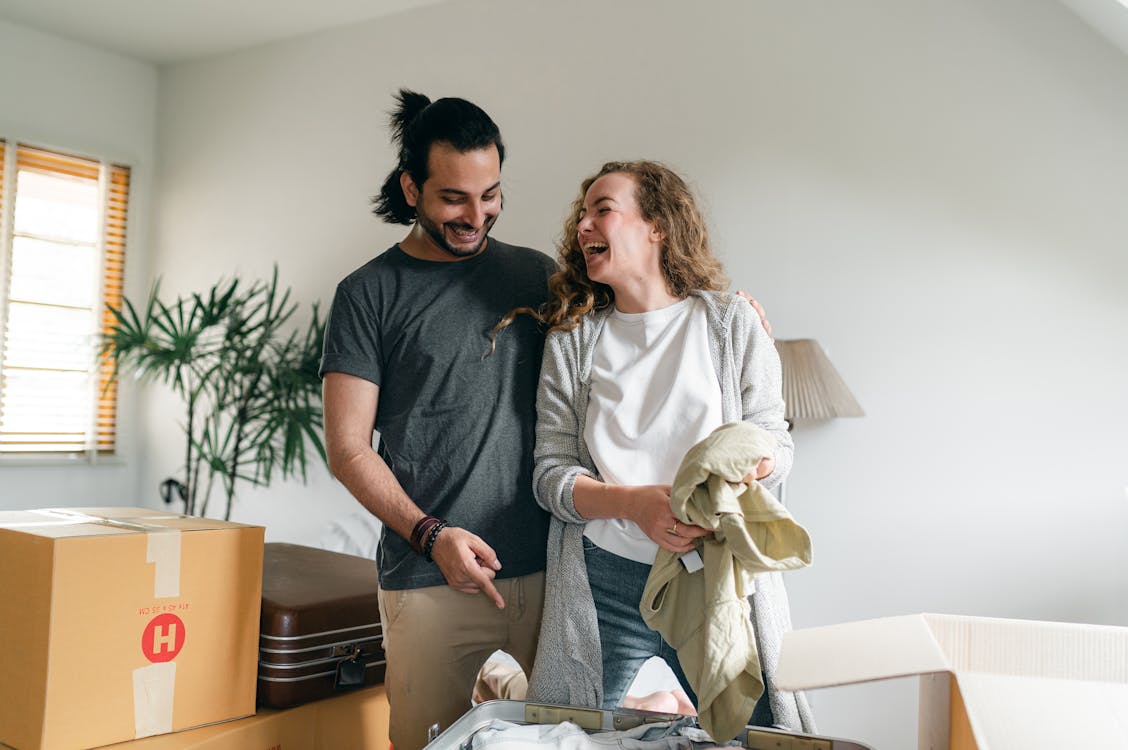 Somerville Office/Commercial Moving Services
Gentle Giant Moving Company and Candlewick Press are both situated in Somerville. The city is presently mostly a residential Boston suburb with a service-based economy; light manufacturing is also significant. Because of the COVID-19 epidemic, it is likely that businesses will be relocating regularly. It might be that you're upgrading to a nicer office space or downsizing since the majority of your staff have begun working remotely.
During business relocation, large pieces of machinery, computers, and other sensitive commodities are at risk. Some of them must be transported with caution since they must be kept in specific conditions at all times. Professional movers consider these considerations while relocating such equipment and work with property management to make the changeover as seamless and painless as feasible.
Three Movers's qualified personnel can take care of your office equipment. You will be assigned a corporate relocation manager who will guide you through the whole process.
Somerville Military Moving Services
There are various choices whether you are being sent by your PCS orders across the country or to the other side of the planet. Moving is a typical occurrence for military people, and certain moving companies specialize in military relocations.
During a PPM, you may plan your relocation without utilizing a military-hired moving business, but they will assist you if you hire a third-party moving company.
Working with a reputable moving company that offers competitive pricing on all of your alternatives is the best way to get your military relocation off to a good start.
This is why you should use a moving company that has dealt with similar issues in the past, and you'll be relieved to know that Three Movers follows through on its promises.
We will assist you at every stage of a PPM project to ensure a seamless transfer to military service. To facilitate a smooth transition to military duty, we will support you at every level of a PPM project.
Somerville International Moving Services
To guarantee a seamless and stress-free overseas transfer, you must prepare an incredible amount of paperwork.
We are one of the companies that can help you if you need to relocate to another nation.
Moving internationally is more difficult than moving inside the country, and Three Movers is here to assist!
Flat-Rate and Hourly Moving Services
The choice you select determines whether you are forced to pay a fixed fee or an hourly cost.
You get paid a predetermined amount for completing a task using flat-rate compensation. Hourly rate compensation, on the other hand, is based on the number of hours worked and pays a defined sum for each hour worked.
When relocating locally or over short distances, a flat-rate service is an ideal option. If your move spans more than 100 miles or crosses state boundaries, it's better to pay by the hour.
If you need help deciding what to do, please contact Three Movers.
Somerville Additional Moving/Shipping Services
Packing and Crating
Many movers can help you pack your possessions and crate fragile or valuable objects.
The movers will come on schedule and organize everything as fast and safely as possible on the day of your transfer. After that, you have the option of having them relocate your stuff for you or doing it yourself.
Professional packers from Three Movers can help you with all of your packing needs.
If you demand particular treatment or attention when relocating, white-glove services may be for you. We developed bespoke moving boxes to improve the safety and security of many types of objects while in transit.
Insurance
Firstly, you ought to be mindful that if you transfer your own possessions, you will be entirely responsible for their safety.
Your relocation manager will be able to guide you through the many insurance choices available to you.
Customers of professional movers are required by federal law to obtain basic relocation insurance. This type of coverage is strongly recommended for all clients and is provided at no cost.
This type of insurance, however, does not cover all of your belongings. While Three Movers guarantees the safety of your relocation, it is a good idea to get insurance in case of an accident. To fully protect yourself and your assets in the case of an accident, it is suggested that you obtain whole coverage insurance.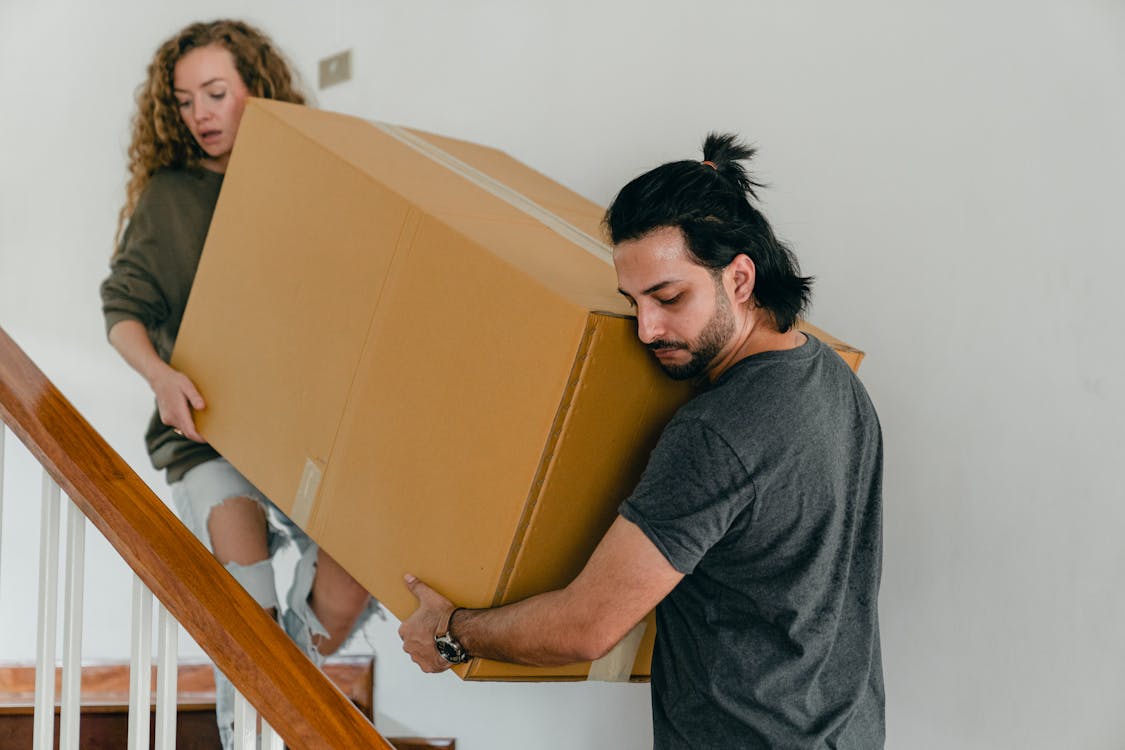 Full-Service Moves
Due to a variety of factors, some customers are unable to arrange their transfer. Three Movers can handle any kind of services, and we'll ensure that your full-service relocation goes well. You gain from a full-service move since it provides you with greater flexibility and peace of mind.
As part of this service, Three Movers will pack your products, load them onto their truck, transport them to their new location, unload, and reassemble them. If you tell them where you want it, they will disassemble, reinstall, and put it exactly where you want it.
Storage
Your relocation adviser will discuss the differences between each storage service option during your consultation call.
The vast majority of moving firms provide storage. They may also contact a storage company with whom they have previously worked to provide storage for you.
Three Movers has its own storage facilities, which vary from cubes or pods to full-sized storage units that are available to our clients for use as they please.
Same-Day Moves
Our Somerville movers provide precisely what we promise every time and every day. It may look impossible to clear out your entire house or apartment on the same day. There's also the pressure of having to pack your belongings on the spot. However, if you know professional movers like Three Movers in the moving industry, this is doable.
Auto Transport
With our auto transport services, you won't have to drive several vehicles throughout your relocation, and you'll avoid the weariness that comes with a long distance moving services/lengthy road trip. These are things that professional moving companies like Three Movers will handle for you, so leave it all to us!
Cost & Time Examples For Moving To Or From Sommerville
| To / From Sommerville | Distance | 2 BR | 3 BR | 4 BR |
| --- | --- | --- | --- | --- |
| Sommerville, MA to Richmond, VA | 474 | $853,2 – $1090,2 | $1232,4 – $1516,8 | $1611,6 – $1896 |
| Portland, OR to Sommerville, MA | 2530 | $4554 – $5819 | $6578 – $8096 | $8602 – $10120 |
| Sommerville, MA to Austin, TX | 1692 | $3045,6 – $3891,6 | $4399,2 – $5414,4 | $5752,8 – $6768 |
| Sommerville, MA to Denver, CO | 1762 | $3171,6 – $4052,6 | $4581,2 – $5638,4 | $5990,8 – $7048 |
| Nashville, TN to Sommerville, MA | 940 | $1692 – $2162 | $2444 – $3008 | $3196 – $3760 |
| Fresno, CA to Sommerville, MA | 2585 | $4653 – $5945,5 | $6721 – $8272 | $8789 – $10340 |
| Sommerville, MA to Detroit, MI | 609 | $1096,2 – $1400,7 | $1583,4 – $1948,8 | $2070,6 – $2436 |
| Oklahoma City, OK to Sommerville, MA | 1491 | $2683,8 – $3429,3 | $3876,6 – $4771,2 | $5069,4 – $5964 |
| Sommerville, MA to Yonkers, NY | 176 | $316,8 – $404,8 | $457,6 – $563,2 | $598,4 – $704 |
| Louisville, KY to Sommerville, MA | 822 | $1479,6 – $1890,6 | $2137,2 – $2630,4 | $2794,8 – $3288 |
*Prices and times are estimated. They can vary depending on the season and other factors. Get a quote
| | | |
| --- | --- | --- |
| Broadway | Wallace St | Medford St |
| Mcgrath Hwy | City Center | Boston Ave |
| Washington St | Beacon St | West Somerville |
| Holland St | Claremon St | East Somerville |
| Winter Hill | Somerville Ave | Union Sq |
Are You Ready To Work With Three Movers?
Fill our simple form and get your free quote in a matter of minutes. custom tailored to you.
Resources
Somerville, Massachusetts includes ZIP codes:
02143, 02144, 02145
Frequently Asked Questions