97%
of customers
recommend us
Three Movers is a highly regarded, affordable moving company in Brookline, Massachusetts. We provide service to residential and commercial customers planning local and long distance moves.
When looking for a quality Brookline moving company, you want one that is affordable, professional, and reliable. At THREE MOVERS, we offer all of those qualities and more. We are a top rated local and long distance moving company, and our experienced movers are professionally trained to handle all your belongings with the utmost care. We understand that moving process can be a stressful, so we do everything we can to make it as hassle free as possible. We provide all of the packing services you may need, as well as storage solutions, to ensure that your move is smooth and stress free. And if you have any questions or concerns along the way, our customer service team is always happy to help.
We understand that not everyone has their own truck, which is why we offer the option to rent one from us. This way, you can do all the heavy lifting yourself and save on the cost of hiring a moving company. We also have a moving truck available for those who need it. We want your entire move to be as stress free as possible, so we offer a range of services to choose from. We know that not everyone needs the same level of service, which is why we have a variety of packages to choose from.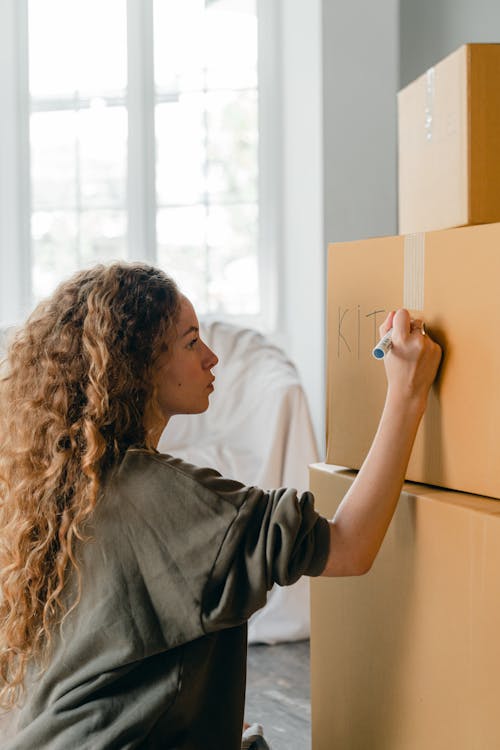 When it comes to moving, you want to be sure that you are hiring a professional movers from a company you can trust. At THREE MOVERS, we are a top rated local and long distance moving company that has been providing quality services for years. We are a full service moving company, which means we can take care of everything for you- from packing your belongings to transporting them safely to your new home. We also have a storage unit, should you need it during your move.
Contact us for any of the following:
full-service movers
international moving
corporate moving
moving and storage
furniture moving
military moving
same day moving
Long distance Brookline, Massachusetts moving companies
Moving long distance is exciting, but it can also be a source of anxiety. Finding the right moving company to support the project can help ease the pressure. Three Movers suggests that you consider these tips from the Federal Motor Carrier Safety Administration on choosing a great mover:
Limit your search to companies that register with FMCSA. The registration is required, and it helps you be assured that the mover is properly licensed and insured. You can check for compliance on the FMCSA website, and while you are there, take a look at their safety record and any customer complaints.
Ask the vendors under consideration about their dispute resolution program. Most movers have one, and a reputable company acknowledges that sometimes things go wrong, and they willingly share their plan for working it out with the customer. If the mover isn't willing to discuss their arbitration program for the entire moving process, consider looking elsewhere.
Always get written estimates from Brookline movers, and make sure they completed a visual inspection of your shipment before calculating the bid. Again, this step is required, and it's the best way for the mover to create an accurate price quote.
Local movers in Brookline, Massachusetts
Local movers don't need to register with FMCSA if they don't work on interstate moves, so the companies you consider for your local relocation in Brookline may not appear on the website. Still, they should be following the same rules—they should have a license, insurance, an arbitration program and should gladly share all of this information with you when they provide an estimate for your moving job. Ask for references, too, to get some feedback from recent customers.
How much will it cost to move in Brookline, Massachusetts?
Long distance moves for a family with a three-bedroom house have an average price of around $4,300. Local work is typically lower in price and can often be completed for under $1,000. In either case, it depends on the size and weight of the shipment, how far the move is and how many movers involved in the moving process. It's best to obtain estimates from several reliable moving companies to narrow down the price range for your move.
Cost & Time Examples For Moving To Or From Brookline
| To / From Brookline | Distance | 2 BR | 3 BR | 4 BR |
| --- | --- | --- | --- | --- |
| Brookline, MA to San Francisco, CA | 1690 | $3042 – $3887 | $4394 – $5408 | $5746 – $6760 |
| Portland, OR to Brookline, MA | 2530 | $4554 – $5819 | $6578 – $8096 | $8602 – $10120 |
| Brookline, MA to Fort Worth, TX | 1572 | $2829,6 – $3615,6 | $4087,2 – $5030,4 | $5344,8 – $6288 |
| Brookline, MA to Columbus, OH | 638 | $1148,4 – $1467,4 | $1658,8 – $2041,6 | $2169,2 – $2552 |
| Las Vegas, NV to Brookline, MA | 2366 | $4258,8 – $5441,8 | $6151,6 – $7571,2 | $8044,4 – $9464 |
| Atlanta, GA to Brookline, MA | 932 | $1677,6 – $2143,6 | $2423,2 – $2982,4 | $3168,8 – $3728 |
| Brookline, MA to Kansas City, MO | 1243 | $2237,4 – $2858,9 | $3231,8 – $3977,6 | $4226,2 – $4972 |
| New York City, NY to Brookline, MA | 186 | $334,8 – $427,8 | $483,6 – $595,2 | $632,4 – $744 |
| Brookline, MA to Sacramento, CA | 2622 | $4719,6 – $6030,6 | $6817,2 – $8390,4 | $8914,8 – $10488 |
| Indianapolis, IN to Brookline, MA | 802 | $1443,6 – $1844,6 | $2085,2 – $2566,4 | $2726,8 – $3208 |
*Prices and times are estimated. They can vary depending on the season, additional services and other factors. Get a quote
| | | |
| --- | --- | --- |
| Hellenic College-Holy Cross Greek Orthodox School | Boylston St | Coolidge Corner |
| Winchester St | Beacon St | Westbrook Village |
| Pine Manor College | Longwood Station | Beaconsfield |
| Newbury College-Brookline | Town Center | Cypress St |
| Saint Paul St | Commonwealth Ave | Brookline Village |
Are You Ready To Work With Three Movers?
Fill our simple form and get your free quote in a matter of minutes. custom tailored to you.
Other Popular Cities In Massachusetts That We Serve:
Resources
Brookline, Massachusetts includes ZIP codes:
02445, 02446