97%
of customers
recommend us
Cheap Alaska Movers
If you live in Alaska and want to move across the state or to another state to enjoy fresh breeze and national parks, you'll want a reputable and trusted moving company. Three Movers will make you happy. You may leave your belongings under our protection, whether you require a local or long-distance move, and we guarantee a safe delivery to any location. Furthermore, our services are available throughout the United States, as well as internationally.
Local Movers in Alaska State
You need reasonable, reliable and efficient movers when moving within the State of Alaska. With Three Movers, you'll get that and more. And check out our cheap prices! After working with us, you'll never want to go back to moving by yourself ever again.  Let's discuss the best option for you, and savor our residential and commercial moving services while our friendly drivers take care of your relocation.
We ensure that our crew handles everything from packing, transit, to unpacking in your new residence with pleasure as we take pride in or high customer satisfaction ratings. We handle all  documents, licenses and permits required for transferring items. Furthermore, our equipment is state-of-the-art and safe, which ensures a seamless transfer of material and furniture to new sites.
Long-Distance Moving Companies in Alaska
Moving within or outside Alaska can be stressful due to the amount of planning, time, and money required to complete the relocation. Furthermore, with so many moving companies in Alaska, finding reliable movers is a tough challenge.
Three Movers has you covered with our well-packaged services. Your exciting moving experience no matter where life takes you is just a phone call away. We have all of the appropriate paperwork and permissions to move the property wherever you desire. We account for every shipment entrusted to us since you have put your trust in us.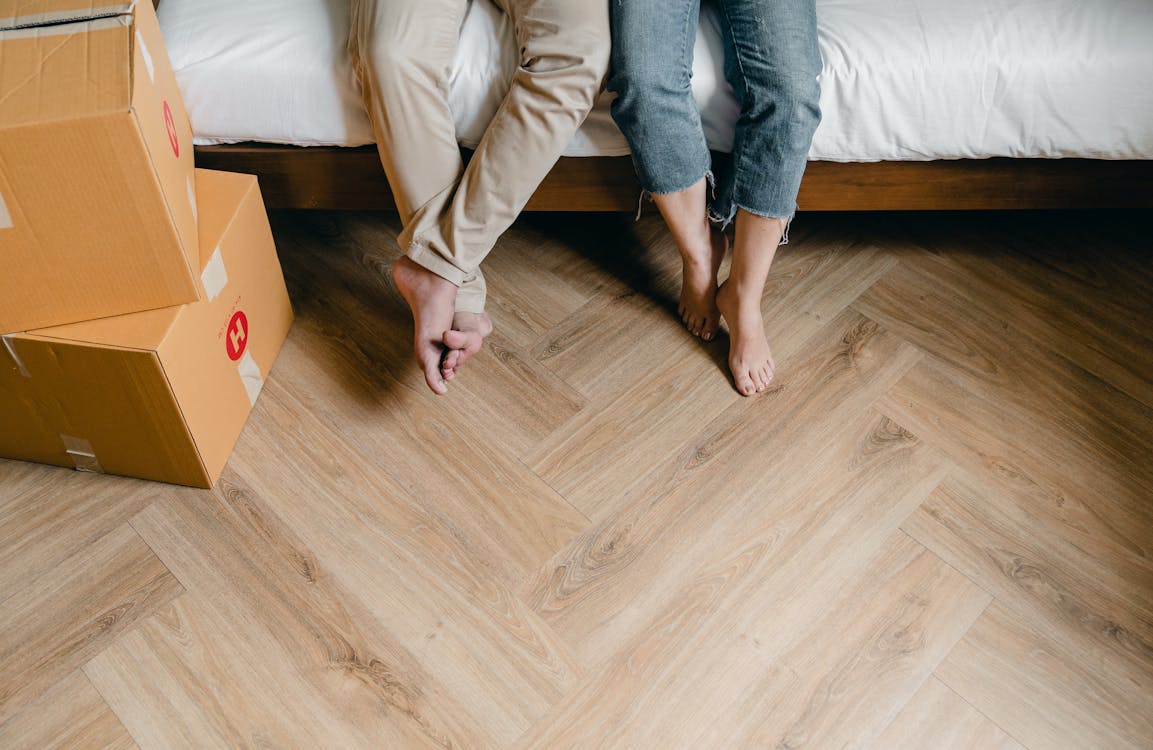 Popular Services We Provide You With
For years, our services have been perfectly engineered to make sure you get what you need. We have also empowered our managers to give you the skills needed to experience our brand in an excellent way. Some services we offer are as follows:
Corporate Moving
Furniture Moving, disassembly, and assembly
Container Moving
Auto Transport
Packing and Crating
Specialty Moving
Moving Resources
The Cost of Our Services in Alaska
Mileage is taken into account with our standard costs. We also examine the type of packaging, packing supplies the number of employees involved, the number of trucks needed and the time required to complete the entire process. If you involve us right from the start, we understand your budgeting requirements and will provide you with cost efficiency measures and strategies.
Types Of Moves Offered In Alaska


Residential move information
Moving to Alaska can be tough. You need a mover who can navigate through the cold weather and tall mountains in The Last Frontier. Three Movers has you covered with our residential move services. Whether you are moving within or outside Alaska, we are here to help you. Trust a mover who knows the ins and outs of Alaska. You are a phone call away from us. Reach us at (888) 202-0036 to know more about how we can help your move to the great State of Alaska.
Commercial and Office Movers in Alaska
The pristine mountain ranges of Alaska await you and your officemates. You do not want a moving companion who is clumsy with your office materials. You need a mover who gets the job done perfectly. With Three Movers's Commercial and Office Moving Services, expect a flawless moving experience in the State of the Northern lights. We know you do not want delays to happen. We get the job done quickly, so you do not have to worry too much. Tell us what you need, and we will get the job done for you.
Military Movers in Alaska
Moving is a regular part of a service member's life. It does not mean that they have to do it alone. Three Movers knows the struggle of constantly moving. With our Military Moving Services, expect a spot-on moving experience in Alaska that caters to you and your family. There are other deals around, but you have to know the right one. Our long distance movers know their way around The Last Frontier, so your moving day is secured with us. You can get that and more for a decent price. Call us to know the best deals and get yourself a free quote. We love to hear from you.
International movers in Alaska
Finding the right moving company for your move to or from Alaska determines your success in moving internationally. Unlike other types of moving, international moving demands more paperwork. Choose a company trusted by many and knows its way around immigration papers. Three Movers knows how to help you in this complicated process. You want a moving company that is reputable and efficient. We got skilled staff to guide you with your moving day needs and provide you with a reasonable initial moving quote. You can have this service by calling us at (888) 202-0036. Plan your moving day with the right partner.
Flat Rate and Hourly movers
Other moving companies might charge you with rates higher than usual. This price discrimination is common among short-distance moving services. Get in touch with a moving company that is transparent with prices and rates. Three Movers's Flat Rate and Hourly Moving Services in the State of Alaska offers just the right prices for you. We love to hear your questions and doubts about prices. You may not get that from other moving companies that dismiss your thought. Do you want the job done quickly and stress free? Call us now to know the deals for you by getting a free moving quote on your upcoming move, so get that right away.
We'll help you get your PPM move with our state lines going in the blink of an eye as well as provide you with all the necessary paperwork to ensure you can properly process your reimbursement.
Additional Moving/Shipping Services in Alaska
Packing and Crating
Alaska's cold weather might cause deterioration of your items.
Protect your belongings as you move to The Last Frontier. Three Movers's specialized packing boxes and crating services can take care of your stuff. We know how much you value your priced collection and other belongings that is why we handle your items with great care. If you want our movers to handle your items with the best care, request a "white glove" service, so you do not have to worry about moving your precious items. Choose a mover who values your belongings.
Insurance
You want to be sure that you are secured, even on your moving day. Damage to your items can be a huge bummer in your move to Alaska. It is way worse when your mover does not care.
Although Alaska moving companies carry basic insurance as demanded by Federal law, you still want a company that has a comprehensive coverage service.
Three Movers know that your items are special for you. Our team of moving specialists can help you to ensure that your moving insurance includes all your items. They can also help you estimate insurance for your belongings. You do not have to worry too much.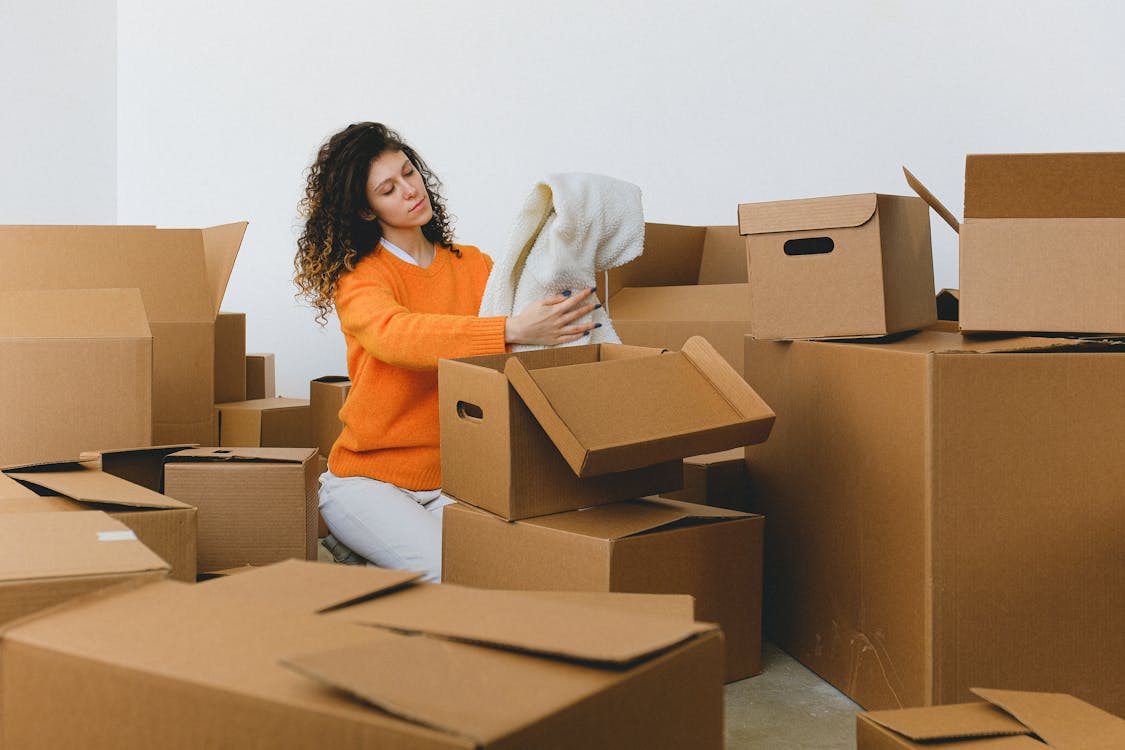 Full-service moves
A well-planned moving day starts with knowing what services you might need. Three Movers knows all the services its customers need. From packaging your belongings with care, transporting your car from one place to another, to storing your items in a unit, and covering your items with insurance, we have you covered. Our Full Moving services cater to your specific needs. Moving within and to Alaska requires more than just dedication, you need an expert to guide you.
Storage
Storing your items in a unit is needed when you do not want to overcrowd your new space. Three Movers knows this, so we want to help you with your storage needs. Not all storage facilities are secured. We will find ways for your items to be accessible from your new home and away from danger. You can avail this with other service companies, but our company offers this with other services that you need. Dial us to know where you can store your items.
Same-day movers
You want the job done quickly. Our movers know that you are in a rush. Three Movers same-day moving service can save you from delays in your emergency moving day in Alaska. Other companies might take advantage of your situation, and they might add hidden charges for their service. We assure transparency in our prices, and we want to hear questions from you about our rates. Call us for your immediate moving needs to and from The Last Frontier.
Auto Transport
You do not want to drive alone in your car while moving to or from Alaska. Try availing car transport services to remove one less problem on your list. By using the gas money you would spend moving your car around for shipping instead, you will be making things a lot easier for yourself. Three Movers's Auto Transport Service knows how to drive your car with care. Ship your car to your new home and enjoy your move with ease.
How To Start?
Three people and a truck is going to make your journey a truly memorable one. Our cordial team ensures that you will be getting the maximum out of this service. We are confident in offering satisfactory options for cost-efficient and secure transportation. In addition, our company complies with the State of Alaska regulations.
We're only a (888) 202-0036 call away. We will be pleased to provide you with a quote and clear your doubts. Take comfort in knowing that your spending plan will be respected.
Get A Quote To Move
Contact an agent by filling out the fast quote form and get your next move started today!
Cost & Time Examples For Moving To Or From Alaska
| To / From Alaska | Distance | 2 BR | 3 BR | 4 BR |
| --- | --- | --- | --- | --- |
| Alaska, AK to Houston, TX | 3266 miles | $6,187 – $7,920 | $9,459 – $12,719 | $12,719 – $18,748 |
| Alaska, AK to Schiller Park, IL | 2835 miles | $5,748 – $7,349 | $8,773 – $11,789 | $11,789 – $17,365 |
| Alaska, AK to El Paso, TX | 2806 miles | $5,711 – $7,299 | $8,711 – $11,701 | $11,701 – $17,227 |
| Alaska, AK to Denver, CO | 2392 miles | $5,143 – $6,560 | $7,821 – $10,492 | $10,492 – $15,425 |
| Alaska, AK to Nashville, TN | 3185 miles | $6,065 – $7,760 | $9,267 – $12,456 | $12,456 – $18,355 |
| Los Angeles, CA to Alaska, AK | 2340 miles | $5,159 – $6,581 | $7,847 – $10,529 | $10,529 – $15,483 |
| Melvindale, MI to Alaska, AK | 2973 miles | $5,860 – $7,494 | $8,948 – $12,026 | $12,026 – $17,717 |
| Bethany, OK,  to Alaska, AK | 2864 miles | $5,708 – $7,296 | $8,707 – $11,696 | $11,696 – $17,218 |
|  Yonkers, NY to Alaska, AK | 3352 miles | $6,396 – $8,195 | $9,797 – $13,184 | $13,184 – $19,459 |
| Louisville, KY to Alaska, AK | 3103 miles | $6,082 – $7,782 | $9,295 – $12,496 | $12,496 – $18,417 |
*Prices and times are estimated. They can vary depending on the season and other factors. Get a quote
Are You Ready To Work With Three Movers?
Fill our simple form and get your free quote in a matter of minutes. custom tailored to you.
Resources
Frequently Asked Questions
The answer depends on how comprehensive the customer's inquiry is during the initial call. Professional movers with years of expertise can give an estimate with 90 percent accuracy.
But even so, to get the final or written estimate, an on-site inspection has to be conducted.
It's best to move during the summer or June to August. These are the warmest periods in the region. It allows you to settle down without having to deal with the disadvantages brought by the winter season.
It's best to plan months before your actual move date. Meanwhile, the right time to call a moving company depends on your move; 2-4 weeks for local and 4-6 weeks for a long-distance move.
When a relocation exceeds 100 miles, it is considered long-distance. Local moves are those that go fewer distances, such as 100 or 50 miles.
A moving company won't let you move plants, animals, chemicals, and flammable materials.
You can check the Federal Motor Carrier Safety Administration (FMCSA) interstate relocations and other regulators for in-state moves to know what you can't pack when moving to Alaska.
Moving firms that handle interstate moves from or to Alaska must be registered with the Federal Motor Carrier Safety Administration (FMCSA). They should have a valid DOT number, whether they are a moving business or a broker.
You can verify a mover's license by checking their USDOT Number on FMCSA's website.
The USDOT Number of an interstate moving firm is usually accessible on their website (most commonly seen at the bottom of the home page). You may ask them personally if you can't find it on their website. Once you've got the number, put it into the FMCSA's mover search tool under "U.S. DOT #" and click "Search."
Many moving companies are now offering same-day moves. You only have to call the company to pick up your things and move them to your new home or office. However, a last-minute move isn't always possible because it depends on the moving company. If they are fully booked and no other company is free, your only option is to wait for the next availability.
It depends on your location. However, Craigslist movers and moving boxes can be found on Craigslist or Facebook Marketplace. But if you need to use the box right away, you could buy them from bookstores, recycling drop-off points, or grocery stores.
When the moving crew arrives at your house to load your belongings, make sure to present the estimate, bill, insurance certificate, and inventory list. Your moving manager will remind you of the things you need on your moving date.
Aside from that, you need to bring your documents, such as a driver's license, passport, or vehicle registration records just in case authorities ask for them.
It depends on your agreement with the moving company. But most of the time, changes can be made, especially if they won't heavily affect the moving process.
You should be present when the movers are starting the moving process. Documentation purposes aside, being present allows you to supervise the move to ensure your belongings are handled with care.
If the moving company will arrive first at your new place, make sure that you have someone to look over the unpacking of your belongings.
Many moving companies are offering storage services to their clients. If your new place is not yet ready, we also offer storage services. We can hold your belongings in our storage area.
You must first document your concern. Give details about the moving mishaps that lead to your complaint.
Next, contact the moving company. If they don't offer a solution, you can then proceed with filing the complaint to FMCSA or the Department of Law.