97%
of customers
recommend us
Looking for a top rated cheap moving company in Utah? Look no further than THREE MOVERS! Our professional movers are equipped to handle local and long distance moves of all sizes, from just a few items to full household moves.
With our long distance moving services, you can rest easy knowing that your belongings will be handled with the utmost care and expertise throughout the entire moving process. Whether you are looking for partial packing options or full service moving company, our team of experienced professionals will provide you with the stress-free and efficient relocation services that you need.
And if you need corporate relocation services, storage services, or simply local moves in your area, we've got you covered. So why wait? Give us a call today and let THREE MOVERS take care of all your moving needs!
Three Movers has a proven history of providing high-quality, reliable, and safe moving services in Utah long distance moving industry. Our long distance moving company offer all-inclusive relocation services like moving, arranging, unpacking, unloading, loading, and packing items that need shifting.
Long Distance Moving Companies in Utah 
Finding a reliable moving company that can help with your long distance move in or out of Utah is not easy. While consumer reports, online reviews, and personal recommendations are a great place to start, theere is more you can do. Many states require their moving companies to be licensed or registered officially in some way. In Utah, moving companies that provide interstate services are required to have an USDoT number. So, the long distance mover you settle for should have this number.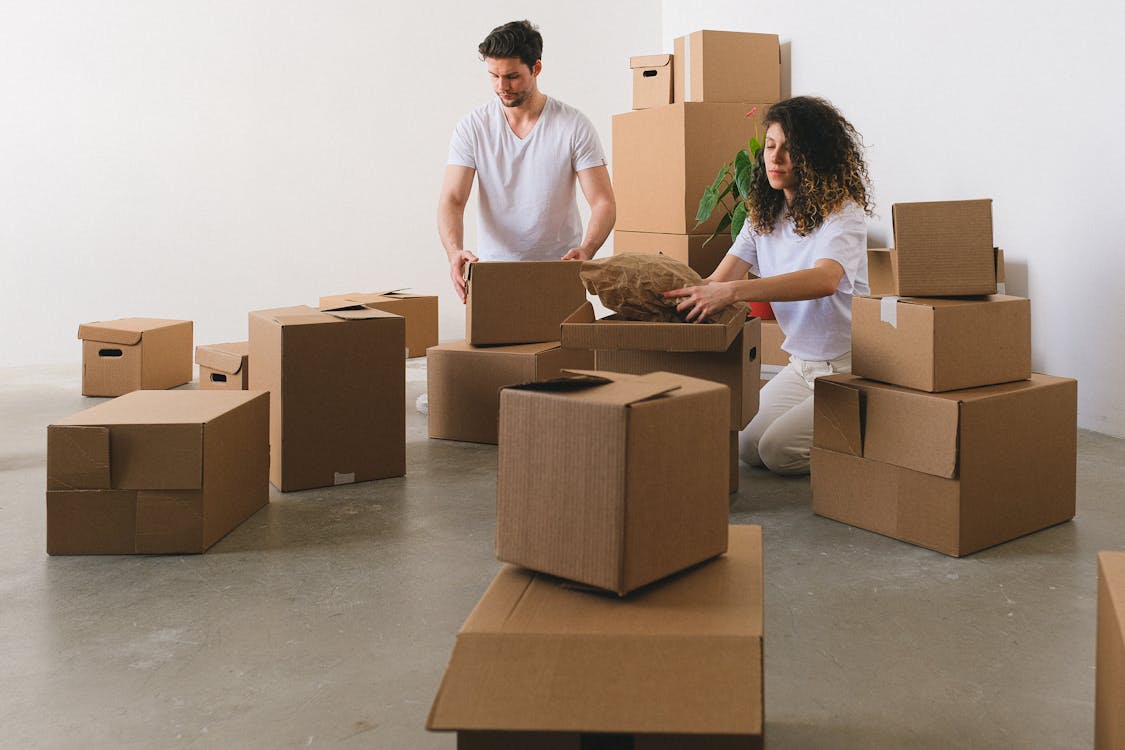 The long-distance movers should also be compliant. This is to mean; the company should have proper licensing thus proving their legitimacy. This makes it easy for you in case you find a challenge with the agreement you made or even want to file a complaint. Three Movers have it all to ensure that your interstate move is a hassle-free one.
Local Movers in Utah
A local move is any move that covers a radius of not more than 400 miles. Also known as intrastate moving, local moving typically entails having to move within the same state.
Intrastate moves are usually organized, performed, and planned much more quickly. While it may sound like a straightforward thing, relocating intrastate doesn't guarantee outright success. As such, it shouldn't be underestimated. Preparation should start at the earliest possible, and you will then be able to have sufficient time to pack every little thing you want.
You should also prepare all packing supplies more if you want to do all the packing by yourself. However, reliable moving companies offer professional packing services. So, all you have to do is sit back and instruct the movers on what you want packed.
Another benefit of having professional moving services, like those offered by Three Movers, is that they are flexible in their services. The services include:
Specialty moving
Container moving
Crating & packing
Storage
Assembly and reassembly of furniture
Auto Transport
Military moving
Office and commercial moving
How much will a Utah move cost?
Naturally, moving costs will differ when it comes to local and long-distance moving. When planning to move long distances, always know there are extra charges that could apply—especially considering that you will carry multiple objects over a long distance. That is why you should always request a domestic visit by someone from the moving company before the D-day. That way, they will be in a much better position to tell you how much it'll cost based on the carry-along you have.  
The good thing with movers like Three Movers is that they are readily willing to give you a free quotation. If you do not want in-house visits, you can get a quote from their website based on your listed things.
Types of Moves Offered in Utah
In Utah, Three Movers provides the following services:
Residential Movers in Utah
You might choose to relocate from your existing home to a new apartment if you live in Utah. What you require is the services of a reputable residential moving company. Residential movers in Utah offer a variety of services to assist clients in relocating to their new residence. When it comes to this type of service, Three Movers is a dependable organization. Whether you're relocating within or outside of Utah, we've got you covered. Get in touch with us for assistance in planning and executing your move to Utah.
Office/Commercial Movers in Utah
When a company wishes to transfer its office, it needs a competent moving company that can carefully arrange the entire process and guarantee that the company is not severely impacted because of the moving process. Three Movers is the name of the company you need. We can assist you in moving all of your employees' equipment to the new facility, as well as delivering it to your specifications. Technical issues can be handled by us, but they are considered as an additional moving service. Make an appointment with us immediately to begin the process of relocating your business.
Military Movers in Utah
Military personnel move frequently, and most moving companies have specialized packages for them. The military pays for military members' relocation costs through pre-approved moving companies. Third-party movers, on the other hand, are permitted and easier to utilize by these military families. As a result, some moving companies cater to military families with long-distance and international relocation packages. We can assist Military families in moving within and outside of Utah. Our crew ensures the protection of every single item being moved, making the transfer a pleasure. Tell us how you'd like to be served, and we'll do just that.
International Movers in Utah
Finding the right moving company for your international move to or from Utah is crucial. Unlike other types of migration, international relocation necessitates additional paperwork. Select a company with a good reputation and a lot of experience with immigration paperwork. Three Movers is prepared to help you in this tough situation. You need a dependable and efficient moving company. Professional workers are on the ground to assist you with your moving day requirements. With the help of our team, you can plan your move day. Contact us today with your international move plans.
Flat-Rate and Hourly Movers
Most businesses will charge you a greater fee than usual. Make contact with a moving company that is honest about its prices and rates. The Flat Rate and Hourly Moving Services in Utah provided by Three Movers offer the most value for your money. We'd be delighted to hear about any pricing problems or questions you may have. Other movers who dismiss your suggestion might not be able to offer you that. Are you in a hurry to get the task done? Call us right now to find out more about the services we offer.
Additional Moving/Shipping Services in Utah
Packing and Crating
Do you want to relocate your properties in a more orderly and secure manner? With our experienced packing boxes and crating services, Three Movers can take care of your possessions. We recognize the value of your valuable collection and other artifacts, which is why we handle them with the utmost care. If you want our movers to treat your valuables with the utmost care so you don't have to worry about moving them yourself, choose a "white glove" service. Choose a mover who appreciates the value of your belongings. Choose Three Movers.
Insurance
You'll want to make sure you're safe even on the day of your move. Your belongings being damaged could be a huge setback while moving in or out of Utah. It's worse if your mover seems unconcerned about your safety. Despite the fact that moving companies are required by law to provide basic insurance, you should look for a company that provides comprehensive coverage. Three Movers recognizes how important your belongings are to you. Our moving specialists can help you make sure that your moving insurance covers all of your things. They can also help you figure out how much your belongings are worth for insurance purposes.
Full-Service Moves
The first step toward a well-planned moving day is to figure out what services you might need. Three Movers knows how to provide all of the services that its customers require. Everything from carefully packing your possessions to transferring your car from one area to another, storing your items in a unit, and ensuring your belongings are taken care of by us. Our full-service moving choices are customized to meet your specific needs. Moving within and outside Utah requires professional assistance. That's what we're here for.
Storage Solutions
If you don't want to overload your new Utah apartment, you'll need to store your things. Three Movers is aware of this, which is why we'd want to help you with your storage needs. Not all storage facilities are secure. We'll find out how to safely transport your belongings to your new home. You can acquire this from other service providers, but we also provide it in conjunction with other services. Please get in touch with us to find out where you can store your belongings.
Same-Day moves
You want the job to be completed as quickly as possible. Our movers are aware that you require urgent help. Same-day moving services from a trusted company in Utah can save you time on the day of your emergency move. Other companies may take advantage of your need for haste and charge you more for their services. We guarantee price transparency and are happy to answer any questions you may have about our prices. If you need to move into or out of Utah right away, give us a call.
Auto Transport
You don't want to be alone in your car when driving to or from Utah. Consider employing a vehicle transportation service to pack your car and move. If you pay for shipment you will make things a lot easier for yourself. The Car Transport Service of Three Movers knows how to transport your automobile safely. Ship your car to your new home and sit back while we move them to you.
Cost & Time Examples For Moving To Or From Utah
| To / From Utah | Distance | 2 BR | 3 BR | 4 BR |
| --- | --- | --- | --- | --- |
| NYC to Utah , UT | 1972 miles | $4,604 – $5,888 | $7,034 – $9,460 | $9,560 – $14,040 |
| Houston, TX to Utah , UT | 1199 miles | $3,520 – $4,372 | $5,219 – $7,118 | $7,118 – $10,317 |
| Chicago, IL to Utah , UT | 1262 miles | $3,575 – $4,675 | $5,366 – $7,357 | $7,257 – $10,929 |
| El Paso, TX to Utah , UT | 688 miles | $2,659 – $3,411 | $4,080 – $5,506 | $5,606 – $8,107 |
| Los Angeles, CA to Utah , UT | 575 miles | $2,551 – $3,371 | $4,014 – $5,382 | $5,382 – $7,980 |
| Riverside, CA to Utah , UT | 547 miles | $2,549 – $3,238 | $4,001 – $5,160 | $5,160 – $7,643 |
| Nashville, TN to Utah , UT | 1392 miles | $3,753 – $4,676 | $3,653 – $4,776 | $7,615 – $11,058 |
| Atlanta, GA to Utah , UT | 1583 miles | $4,005 – $5,105 | $6,082 – $8,157 | $8,057 – $11,971 |
| Philadelphia, PA to Utah , UT | 1925 miles | $4,394 – $5,642 | $6,751 – $9,104 | $9,104 – $13,437 |
*Prices and times are estimated. They can vary depending on the season and other factors. Get a quote custom-tailored to you.
Prices Of Movers In Utah (UT)
The table below outlines very rough price estimates based on historical moving cost information:
| | | | |
| --- | --- | --- | --- |
| | 1 bedroom | 2-3 bedrooms | 4-5 bedrooms |
| Less than 50 miles | $240 – $675 | $710 – $1,400 | $1,100 – $4,900 |
| 250 miles | $800 – $2,300 | $1,400 – $3,950 | $2,050 – $4,700 |
| 1000+ miles | $950 – $2,900 | $2,100 – $7,800 | $4,900 – $8,100 |
| 2500+ miles | $1,300 – $3,800 | $3,400 – $7,900 | $8,400+ |
Keep in mind that the actual cost of your individual move will vary. The best way to obtain the most accurate price for movers in Utah (UT) is to contact a professional moving company directly for a customized quote.
Resources
FREQUENTLY ASKED QUESTIONS