97%
of customers
recommend us
Have you wondered about the best movers in Kalamazoo, MI? If then, you have landed in the right place, three movers. Let's dig a little deeper into us and our services. Three Moves, with more than 25 years in logistics, we have professional and experienced teams ready to help you move. Our main objective is simple. We take care of moving and your belongings while you will have stress-free moving.
There are lots of things to consider while moving and hiring moving companies in Kalamazoo, MI for a move. You need to be aware of scammers and Kalamazoo movers that charge high. However, with us, you are secure. FMCSA licenses us for moving locally and long distance. We have mentioned our services below. Learn more about us and our services.
List Of Services From Our Kalamazoo Movers
There are a lot of times when customers need additional quick and careful moving services like storage, insurance, and more. Taking things into consideration we provide additional services. Here is the list of services offered by Three Movers:
Long Distance Moving Companies In Kalamazoo, MI
Long-distance moves are stressful and complicated. Whether you're just quick and careful moving to a new city in Michigan, out of state, or across the country, there's a lot to do and a lot to think about as you plan your move. You should know about your rights and responsibilities before moving. 
So let Three Movers simplify things. We are rated A+ long-distance movers in Kalamazoo by the Better Business Bureau. With our help, you won't have to lift a finger during your long-distance move from or to Kalamazoo. We handle the loading, driving, and unloading so that you don't have to worry about your moving needs. Nevertheless, our Kalamazoo movers are ready to help even on short notice. That's one less thing to think about, and you can get a free quote now. 
Local Movers In Kalamazoo, MI
We started as a local moving company in Kalamazoo, and since we have been a big name in logistics. Our foundation is built upon local moves. It is the reason we have specialized in local moves. We have moved millions of local families. Only a few movers in Kalamazoo, MI, can provide top-notch local affordable moving services like ours. With a referral rate of more than 95%, we are the fastest movers in the industry. Even on short notice, our movers are ready to offer you help. Our Kalamazoo movers provide local moving services at affordable rates.
While in local moves, you can depend upon us for services like furniture rearranging, packing and load up, and more. Contact us now if you are looking for an affordable moving company in Kalamazoo.
Cost & Time Examples For Moving To Or From Kalamazoo
Our professional movers in Kalamazoo, MI, have provided average cost and distance examples so that you can have a general idea about the cost required.
| To / From Kalamazoo | Distance | 2 BR | 3 BR | 4 BR |
| --- | --- | --- | --- | --- |
| Kalamazoo, MI to San Diego, CA | 1839 | $33,102 – $42,297 | $47,814 – $58,848 | $62,526 – $73,560 |
| Chicago, IL to Kalamazoo, MI | 110 | $198 – $253 | $286 – $352 | $374 – $440 |
| Kalamazoo, MI to Houston, TX | 1021 | $18,378 – $23,483 | $26,546 – $32,672 | $34,714 – $40,840 |
| Kalamazoo, MI to Miami, FL | 1181 | $21,258 – $27,163 | $30,706 – $37,792 | $40,154 – $47,240 |
| Rochester, NY to Kalamazoo, MI | 408 | $7,344 – $9,384 | $10,608 – $13,056 | $13,870 – $16,320 |
| Seattle, WA to Kalamazoo, MI | 1816 | $32,688 – $41,768 | $47,216 – $58,112 | $61,740 – $72,640 |
| Kalamazoo, MI to Milwaukee, WI | 128 | $2,304 – $2,944 | $3,328 – $4,096 | $4,350 – $5,120 |
| Albuquerque, NM to Kalamazoo, MI | 1236 | $22,248 – $28,428 | $32,136 – $39,552 | $4,202 – $4,944 |
| Kalamazoo, MI to Boston, MA | 741 | $13,338 – $17,043 | $19,266 – $23,712 | $25,190- $29,640 |
| Denver, CO to Kalamazoo, MI | 1024 | $18,432 – $23,552 | $26,624 – $32,768 | $34,810 – $40,960 |
*Prices and times are estimated. They can vary depending on the season and other factors. Get a quote
Van Kal Rd
22nd St
Texas Corners
City Center
N Drake Rd
Ravine Rd
Doughertys Corners
Oakland Dr
Howard St
Stadium Dr
Angling Rd
Western Michigan U
Cooper
Tips for Hiring Movers in Kalamazoo
Moving is uncertain to predict, and we have to deal with it in our daily life. Most of us feel the stress of putting effort into moving, from choosing a moving company in Kalamazoo to budget criteria and time requirements. Here are numerous things while moving with Kalamazoo movers MI.
Plan Early
If you properly plan before your move, many fail at it and put their hands on their heads while moving and being able to decide where to move, when, and whom to choose for moving, and you will be able to focus on other aspects.
Get Multiple Quotations
There are lots of movers in Kalamazoo, MI who charges high without satisfied service to customers. It would be best if you had budget-friendly movers with reliable services. For this, you must ask for quotations from different movers available in Kalamazoo, MI. When you have proper quotations, you can select among them to your needs.
Check the Reviews
People who have taken the services from respective movers have given their reviews about their moving experience. You can grab much true information without any hassle to cross-check your decision.
Ask about Insurance
Prevention is always better than cure. You need to ask the moving company about their insurance policies concerning any property damage or loss during moving. It's essential to have your belongings insured during the move.
Label your Boxes
You can ease the movers to have a quick and careful service by clearly labeling each box with its contents and the room in which it belongs. It will help the movers know where to place the boxes in your new home, make unpacking easier, and enhance your smooth moving.
Communicate with Movers
The more you communicate with movers, the more information you will have. You can consult with them about packing fragile goods, the quantities of goods, or additional costs if any goods are added while moving. You can give your specific instructions to the mover to handle the most valuable or sensible goods. This communication smoothes you and your mover relationship on moving.
Keep Valuable Goods with You
Though there is insurance coverage, you should pack the most important items, such as documents, valuables, and medications, separately and keep them with you during the move. It makes you worry-free about losing your attached goods.
Stay Organized
You can only afford to delegate some responsibilities to movers. They only do it from their professional side. You should coordinate with them by keeping track of important dates, such as the move date, destination routes, packing and unpacking schedule, and the arrival of your belongings. Those are easy and fast rules to follow compulsorily, but smooth-moving, stress-free only happens sometimes.
Cost Of Living In Kalamazoo, MI
Kalamazoo is one of the best cities to live in Michigan with a population of 76,000. Overall, this city is great to raise a family or living as an individual. The best thing about this city is its diversity of people and nightlife. The commute is great here and there are lots of outdoor activities to do.
Other than this, public schools, housing, jobs, and cost of living are reasonable and fairly priced in Kalamazoo. However, there is a slightly high crime rate and weather can be a problem for lots of people.
Here is the table that will give you an idea about the cost of living in the city compared to the national average.
| Index | Kalamazoo, Michigan | National Average |
| --- | --- | --- |
| Cost Of Living | 83.9 | 100 |
| Goods and Services | 104 | 100 |
| Groceries | 92.6 | 100 |
| Health Care | 91.4 | 100 |
| Housing | 64.8 | 100 |
| Transportation | 91.5 | 100 |
| Utilities | 100.7 | 100 |
Other Popular Cities In Michigan That We Serve
Resources
Kalamazoo, Michigan includes ZIP codes:
49001, 49003, 49004, 49005, 49006, 49007, 49008, 49009, 49019, 49048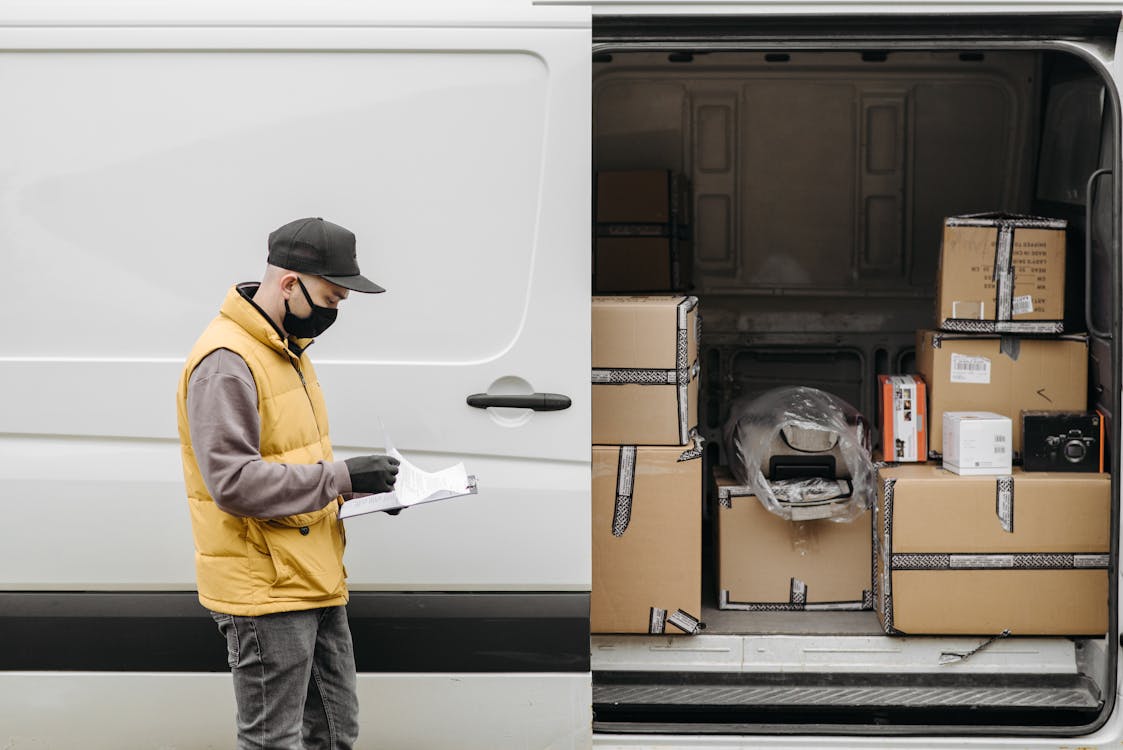 Are You Ready To Work With Three Movers?
Moving is not easy if you don't have the right mover. Every people who are moving want to have the best Kalamazoo movers backing them up. Three movers are here for you in your every step. As already mentioned, we have years and years of experience and licensed company. Other than that we have also more services to offer such that choosing us will benefit you to have all in one service.
As a family-owned company, we have always valued providing effective services more than profits. It is also one of the reasons that have helped us in long run. We also have a high rate of customer satisfaction rate. You can see it in our reviews. Nearly 97% of our customers are through referrals. It shows that our customers are more satisfied. Therefore, if you want help from the best movers in Kalamazoo, MI then contact us. You can also get a free quote.  Furthermore, you need to make a moving checklist before a move.
Frequently Asked Questions