97%
of customers
recommend us
As parents, we want to give our children the very best education that we can possibly afford. Seeking out better schools is one of the best actions taken. Sometimes this can be stressful as it may lead to the need for relocation either locally or long-distance moving. Three Movers is offering relocation services here in Arkansas at very affordable rates.
THREE MOVERS is a top rated cheap Arkansas local and long distance moving company that offers full service, professional moving services with excellent customer service. They are dedicated to making your upcoming move as stress free and easy as possible by providing a wide range of services such as packing, storage, and even a free quote. With their experienced team of Little Rock movers, you can rest assured that your belongings will be handled with care and that you will receive great service. Contact THREE MOVERS today for a hassle-free moving experience!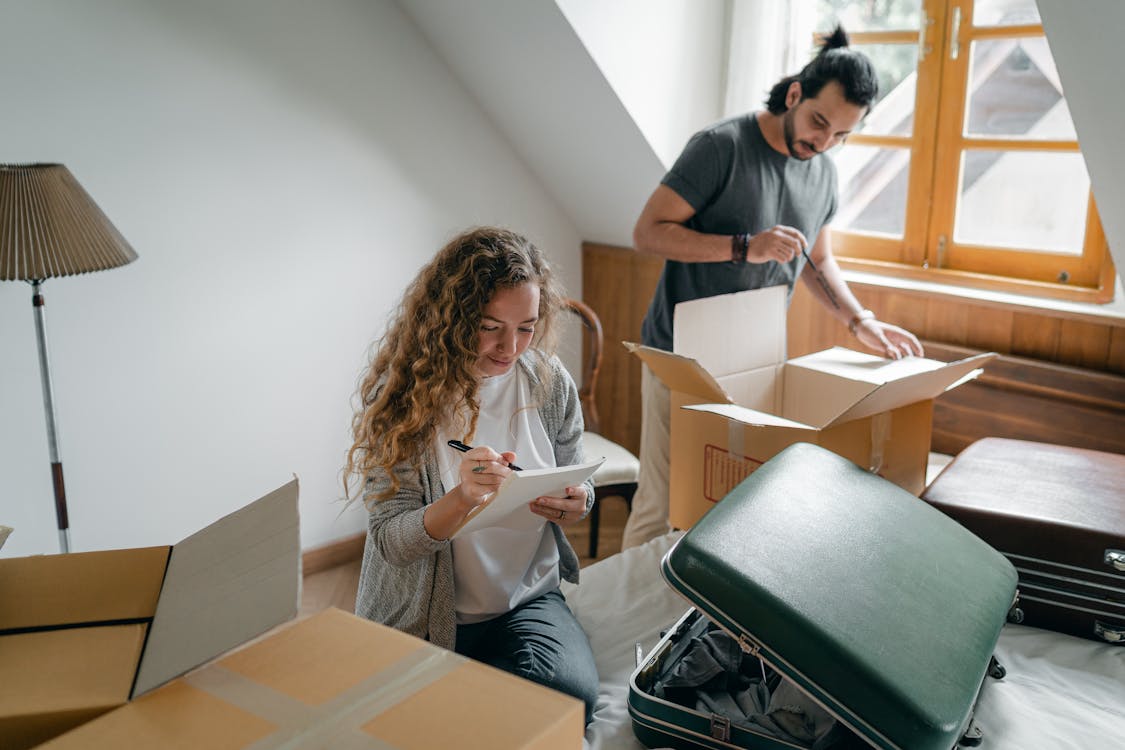 Local Movers In Arkansas
Local moving is the moving of items from one place to another within the same locality or region. This takes quite a short time as is involves short distances. Three Movers is offering local moving services, giving quality and value for your money. Get to have an exciting experience with Three Movers when relocating your family or company. We have great coupons that we are giving our loyal and new customers to enable them to experience the luxurious and comforting relocating journey. Join us today by visiting our website and calling us frequently to inquire more about local moving.
Long-distance moving is the transportation of goods from one place to another, which are miles apart and one has to cross border states. This take a long time as the mode of transportation is by road, the land terrain also interferes with transportation.
Three Movers is offering long-distance moving services at a pocket friendly price and high-quality services.
Services Offered By Three Movers
We offer the following services.
Long Distance Moving
Auto Transport
Storage
Packing & Crating
Furniture Disassembly & Reassembly
Specialty Moving
Moving Resources
Quality services is very important so as to boost our reputation and increase our customer reviews.
Which Aspects Do Three Movers Use To Charge Their Customers?
We consider the kind of items to be transported, the weight of the items to be transported, the distance the items needed to be transported and the number of trucks required to transport the selected items. We try as much as we can to charge our clients fairly.
How Prepared Is Three Movers To Work?
We are well prepared with a well-organized team of professional movers and well serviced vehicles to carry items of customers without failure to the required destination.
Residential move information
Save yourself from the stress of moving by letting Three Movers handle the job for you. Moving includes packaging your belongings, loading and unloading boxes from your vehicle, carrying heavy items, packing services and unpacking your items in your new place. Our movers can handle all those for cheap rates. Our movers know their way around Arkansas because they are from there. Having someone who knows your new place is a great way to kick start a new stage of your life in the State of Arkansas.
Commercial and Office Movers in Arkansas
Whether it is across the town or the country, Three Movers's Commercial and Office Moving Service in Arkansas can help you move your office space. Unlike residential moving, moving your whole office requires serious work. There are delicate and confidential items or papers that you might want us to handle, and we can assure you that everything remains confidential. Ask our previous clients for reference. We know you want a spotless moving day, so we will remind you of your moving day responsibilities and goals. We want you to have a fast and reliable moving process.
Military Movers in Arkansas
We do not want relocation to be another responsibility for our service members. Getting organized and planning your moving day makes it an easy one. Three Movers full service moving company knows the right steps for a hassle-free moving day for you and your family. We will guide you to the necessary steps by creating checklists and reminders just for you. We are not only familiar with moving, but we also know what goes in your relocation. You can get this quality moving service at cheaper rates.
Military moves can be managed through the government directly, or on your own with the assistance of a mover. The latter of this is known as a personally procured move, and we know everything about them.
International movers in Arkansas
Unlike residential or in-country moving, moving internationally can be confusing and hard. It is also more expensive than moving locally, but you have to be wary of unfair pricing and dubious market practices.
What makes these types of moves so complicated is the amount of paperwork and regulations involved. You need to know about the customs laws and tax regulations for the destination country, as well as the restricted items list.
Three Movers assures a transparent transaction and fair pricing for your moving day to or from abroad. We know the best packaging for your items, and the fastest way to get your items shipped. No amount of paperwork can confuse our team of experts. Consult with us and know how you can have the best moving day abroad.
Flat Rate and Hourly movers
Flat Rate and Hourly moving services are the most convenient for customers. Some moving companies are notorious for charging too much for flat rates since they know that you will avail it regardless. Avoid hidden charges with Three Movers's Flat Rate and Hourly moving services in the State of Arkansas. We know you want cheaper and fair pricing for your moving day. We want to talk to you about it. By being transparent, you will know that our service does not charge you hidden fees. Plus, you will get the best quality packaging and shipping service for a cheaper price best of its king in the moving industry.
Packing and Crating
Your item needs extra care during the packaging process. You are moving, and not buying a new set of furniture. Three Movers knows how to handle your items whether they be big or small. We have specialized moving boxes just for your items. We will also get your items padded free of charge on your moving day. If you have delicate items that you are scared of handling to other people, request a "white glove" service from our movers for these items to be brought with extra care. We also have crating service for your heavy items, because we know what you need.
Insurance
Do not be stressed about thinking that your items are vulnerable. Get them covered by moving insurance, so you would not have to worry too much. Three Movers has your back with our team of moving specialists. They can help you in estimating the price of your belongings, so you do not have to compute it all by yourself. Our team of moving specialists knows that you value your stuff. Even our movers are gentle with their job. You will still need insurance just in case accidents happen, so you would still feel secure.
Full-service moves
Do not get confused with many companies handling your moving agendas. Just get one that knows their job too well. Three Movers has services ranging from residential to international moving with packaging, storing, shipping, and insurance services included. Coordinating with many people is confusing, and you might miss a thing or two. Worse, you might be caught in a middle of a competition. Trust just one company with the knowledge about moving everywhere.
Storage Services
Organizing your items in your new home can be stressful. You might want to get some items out of your new space. A storage unit is a solution to your problem. Three Movers knows this problem among their customer. We offer Storage Facility services for your moving day, so you will not have to worry about overstuffing your space. We will find you a storage facility that is accessible from your place in Arkansas.
Same-day movers
In a rush to move out of your place in Arkansas? Three Movers wants to help you with your immediate moving day needs. We know the struggle of packaging and loading your items to your car, so with just a call away, we can help you move out as fast as you want. Some moving companies might see this as a chance to get more money from you. We assure you of transparency in transactions, so you do not have to worry about unfair pricing.
Auto Transport
Moving day can be stressful. Driving across the country or a state can be tiring as well. So, why not ship your car and hop on a plane? Three Movers wants you to have an easy and hassle-free moving day. We will deliver your car right to your new property. Our Auto Transport service removes one problem on your checklist. Enjoy a relaxing moving day with us to or from Arkansas.
How Do I Contact Three Movers?
Call us on (888)202-0036 at no cost at any time of the day. You can also visit our website and get a comprehensive and detailed information about the service we gladly offer our customers. We are always available to our customers. You can also call to inquire more about the charging rates and how they are adjusted according to the customers requirement and the kind of task to be performed as well as aspects used to reach a specific quotation.
Contact an agent by filling out the fast quote form and get your next move started today!
| To / From Arkansas | Distance | 2 BR | 3 BR | 4 BR |
| --- | --- | --- | --- | --- |
| Arkansas, AR to Houston, TX | 359 miles | $2,516 – $3,134 | $3,685 – $4,860 | $4,860 – $6,995 |
| Arkansas, AR to Schiller Park, IL   | 605 miles | $2,847 – $3,567 | $4,208 – $5,574 | $5,574 – $8,068 |
| Arkansas, AR to El Paso, TX | 888 miles | $3,254 – $4,095 | $4,843 – $6,435 | $6,435 – $9,348 |
| Arkansas, AR to Denver, CO | 869 miles | $3,278 – $4,127 | $4,883 – $6,491 | $6,491 – $9,435 |
| Arkansas, AR to Nashville, TN | 308 miles | $2,438 – $3,032 | $3,561 – $4,692 | $4,692 – $6,744 |
| Los Angeles, CA to Arkansas, AR | 1545 miles | $4,012 – $5,084 | $6,037 – $8,062 | $8,062 – $11,784 |
| Melvindale, MI to Arkansas, AR | 742 miles | $3,063 – $3,847 | $4,546 – $6,033 | $6,033 – $8,751 |
| Bethany, OK,  to Arkansas, AR | 386 miles | $2,437 – $3,031 | $3,560 – $4,690 | $4,690 – $6,741 |
|  Yonkers, NY to Arkansas, AR | | $3,591 – $4,538 | $5,383 – $7,175 | $7,175 – $10,470 |
| Louisville, KY to Arkansas, AR | 445 miles | $2,603 – $3,248 | $3,822 – $5,048 | $5,048 – $7,278 |
*Prices and times are estimated. They can vary depending on the season and other factors. Get a quote
Frequently Asked Questions