97%
of customers
recommend us
If you live in the State of Nebraska and want to relocate across the state or to another state, you need a trusted and reliable cheap Nebraska movers. Three Movers safely cover you.
Whether you need professional movers that are reputable with local or long-distance move, you can entrust your belonging to us, and we guarantee a safe delivery to any location. In addition, our services spread across States to include overseas moves.
Long-Distance & State To State Movers In Nebraska
Moving to a location within or out of Nebraska can be unsettling, given the planning, the time, and the costs needed to execute the move. Furthermore, looking for trusted full service moving company for your moving process is a tall order given a host of moving companies in Nebraska.
We got you covered with our well-packaged services at Three Movers. We are a call away from your exciting moving experience. We have the necessary documentation and authorization to move the property anywhere you want. We pride ourselves on maintaining an A rating at the Better Business Bureau. By trusting us, we account for every package entrusted to us.
Local Movers in Nebraska State
If you need to move within the State of Nebraska, you require safe, reliable, and affordable movers. Talk to us and enjoy our services and get to interact with our friendly movers and drivers. We guarantee that our staff will handle all your stuff with satisfaction, from packing services to unpacking at your new abode.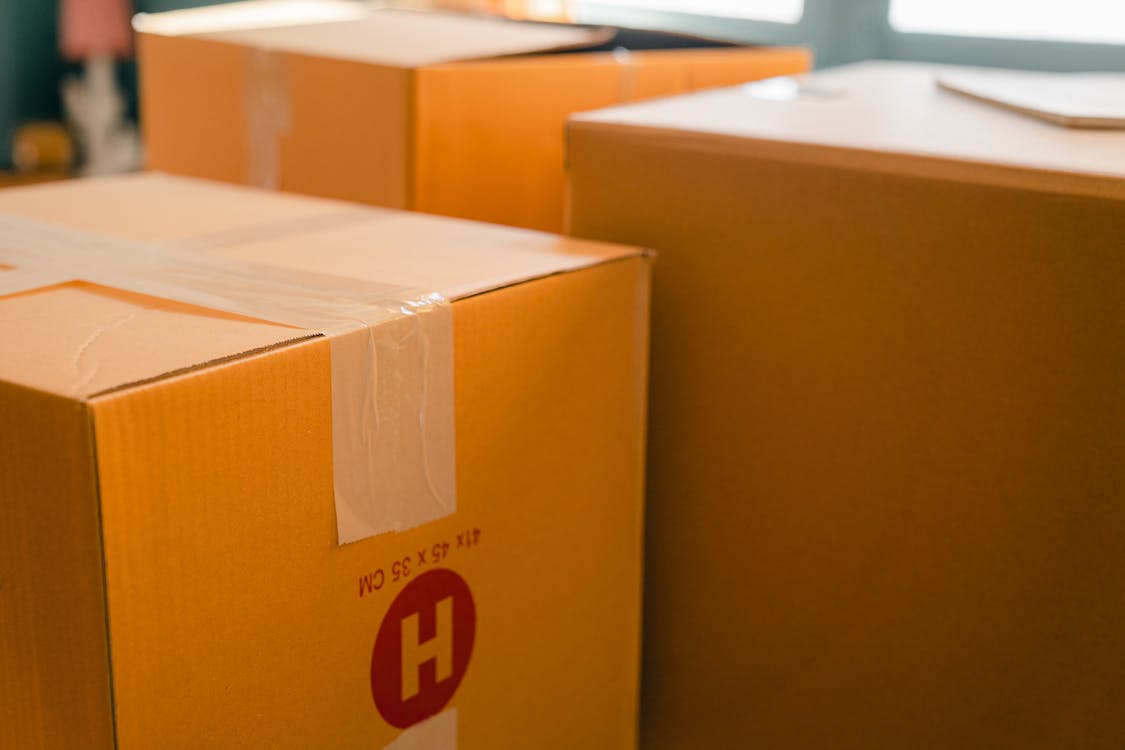 Our Short Distance Movers Will Ensure Smooth Relocation
We handle your paperwork, the authorizations, and the approvals necessary to move items. Moreover, our equipment is top-notch and in compliance with safety features, thus ensuring a seamless transfer of stuff to new locations.
Our Services
Our services have been fine-tuned for years o ensure you get what you want. In addition, we have empowered our handlers with the necessary skills to give you an excellent experience that is unique to our brand. Here are some services we offer:
Military moving
Same day moving
The Cost of Our Services in Nebraska
Our standard costs consider mileage. We also consider the type of packaging, packing supplies, the number of staff involved, the number of trucks required, and the time taken to carry out the whole process. We understand your budgeting needs and provide cost-saving measures if you involve us right from the beginning.
Types of Moves offered in Nebraska
Residential move information
Three Movers serves in 9 locations in Nebraska from Bellevue to Omaha. Our movers will get you to your new home in the Cornhusker State. We can pack your belongings in our specialized moving boxes, transport your boxes using our moving trucks, and unload them to your new home. You can have an easy-going moving day by hiring a mover who will do it all for you. Our Residential Move Service will provide you with everything you will need for your moving day in Nebraska. You will have the best moving day with our quality service.
Commercial and Office Movers in Nebraska
Office relocation is not as easy as other types of moving. You need to transport your office supplies such as computer hardware, telecommunications line, and cabinets. But, all those cannot be done by just one person. Let our team of movers handle your office supplies with great care. Three Movers's Commercial Moving Services can help you in moving your office across the state or just in town. Our service is done quickly so you would not have to wait. You need a mover who knows how to get the job done correctly. You may see our previous clients' reviews. They will tell how well our movers worked.
Military Movers in Nebraska
Military service members relocate regularly for their job. They can either relocate across the state or the country. Troops and their families still need help with their move even if it is regular for them. Three Movers's Military Moving Services helps our service members and their families in having a smooth moving day. Our moving specialists can help in organizing and planning, which are important to have a stress-free moving day. We can provide checklists and reminders to guide everyone in managing goals on your moving day. Take this offer at affordable and fair rates.
International movers in Nebraska
International moving can be stressful to just do all by yourself. Lots of calls and paperwork await you. Three Movers International Moving Service in Nebraska can assist you in your international move. Our movers can pack, transport, and unload your items to the port. Not only that, our team of moving specialists can help you in understanding, filing, and submitting your paperwork for moving abroad. Get a moving partner who can do it all for you. Avoid getting stressed out with your international move.
Flat Rate and Hourly movers
Other moving companies might fool you with their hidden charges inserted in hourly or daily moving services. These types of services are supposed to be affordable but other moving companies will do substandard work for an unfair price. Three Movers's Flat Rate and Hourly Moving services can be trusted because every service you get is worth paying. We practice transparency by encouraging you to ask questions, so we can clear doubts in our minds. More than that, we also want you to experience a hassle-free move with our specialized moving boxes to protect your items and fast transport of your belongings to your new home.
Additional Moving/Shipping Services in Nebraska
Packing and Crating
You need specialized moving boxes to give extra protection to your items and Three Movers's Packing service has that. We want to protect your items, so we are also offering free padding to lessen the pressure. We will not leave any items behind with our Crating service for your heavy items. With our layers of protection, you will know that your items are safe with us. We are not leaving your heavy items behind; we have crates to carry them. You may request a "white glove" service to give you the greatest protection for your belongings during moving day. We know you love your valuables, so we are here to protect them with our corporate moving services.
Insurance
You are worried about damaging your items on your move. Relive your anxiety with Three Movers's Insurance help policy. This service will protect your belongings and ensure your safety. Our team will help you be secured, so in case of an emergency during your moving day, all your items are protected. Our team of moving specialists will assist you in estimating the costs, so you do not have to do it by yourself. You value your belongings, so we offer this service to you. Trust us because we are here to help you.
Full-service moves
Packing, storing, shipping, transporting, and unloading your boxes from the truck or even storing your items in a storage facility temporarily are among the long list that we offer at Three Movers. Our movers will help you every step of the way. Our Full-service moves cover all the jobs on your moving day. Getting many moving companies for your moving day can be stressful. Other moving companies tend to not cooperate and clash with other moving companies for their own goals. Our team of movers knows how to address your needs. You can get all the best stuff with our movers.
Storage Services
You need the most protected and most accessible storage facility in the state of Nebraska, and Three Movers clinch storage solutions for you. Your new home should not be jammed with all your belongings. It will only compel you to organize and reorganize after your moving day. The process can be stressful, so storing some of your items in a storage facility is ideal We can protect your items and avoid jamming your new space with our team of moving experts. Get in touch with us so we can find you the most protected and accessible storage facility in your area. You may also talk to us if you wish to bring back your belongings to your home.
Same-day movers
When you do not have someone who can help you, emergency moves can be stressful. Three Movers is here to assist you in your emergency move in Nebraska. Our Same-day moves service is a quick and easy step for your next move. We begin by packing, loading, transporting, and unloading your boxes from our trucks, it will all take just one day for our movers to finish your move. Other moving companies in the moving industry cannot provide full service, and they might charge you for less work. We will practice transparency with you. Showing you a rundown of the prices and service renderer to check our rates is the first step. You can have the best moving experience with our affordable moving company.
Auto Transport
Driving across the state can be stressful. Enjoy the scenes of Nebraska with your family to relieve stress in your move. You can ship your other car or both with Three Movers's Auto Transport service. Relocate to your new home with your family and wait for your car to be shipped to your place. Do not face the stress on your moving day.
Your Final Move
Trust our moves, and we will strive to give you an unforgettable experience. Our team of friendly staff will ensure that you get the best service. We believe in giving you workable options that guarantee cost-effective and safe moves. Furthermore, our business is compliant with the requirements of the State of Nebraska.
We will gladly answer your inquiries and generates a quotation for you. Rest assured that our costs are well computed with your budget in mind. You also benefit from our free tips that guarantee minimal costs are incurred.
Cost & Time Examples For Moving To Or From Nebraska
| To / From Nebraska | Distance | 2 BR | 3 BR | 4 BR |
| --- | --- | --- | --- | --- |
| Nebraska to Lexington, KY | 966 | $1738.8 – $2125.2 | $2318.4 – $2608.2 | $3091.2 – $3574.2 |
| Stockton, CA from Nebraska | 1406 | $2530.8 – $3093.2 | $3374.4 – $3796.2 | $4499.2 – $5202.2 |
| Nebraska to Saint Paul, MN | 529 | $952.2 – $1163.8 | $1269.6 – $1428.3 | $1692.8 – $1957.3 |
| Cincinnati, OH from Nebraska | 941 | $1693.8 – $2070.2 | $2258.4 – $2540.7 | $3011.2 – $3481.7 |
| Nebraska to Pittsburgh, PA | 1135 | $2043 – $2497 | $2724 – $3064.5 | $3632 – $4199.5 |
| Greensboro, NC from Nebraska | 1379 | $2482.2 – $3033.8 | $3309.6 – $3723.3 | $4412.8 – $5102.3 |
| Nebraska to St. Louis, MO | 631 | $1135.8 – $1388.2 | $1514.4 – $1703.7 | $2019.2 – $2334.7 |
| Plano, TX from Nebraska | 730 | $1314 – $1606 | $1752 – $1971 | $2336 – $2701 |
| Nebraska to Lincoln, NH | 1672 | $3009.6 – $3678.4 | $4012.8 – $4514.4 | $5350.4 – $6186.4 |
| Orlando, FL from Nebraska | 1621 | $2917.8 – $3566.2 | $3890.4 – $4376.7 | $5187.2 – $5997.7 |
*Prices and times are estimated. They can vary depending on the season and other factors. Get a quote custom tailored to you.
Resources
Frequently Asked Questions