97%
of customers
recommend us
Movers and Packers in Maryland
Published on 2020-10-28
What's in this article?
hide
MD Moving And Packing Companies
When folks cannot risk having their moving and packing needs go awry, they turn to Three Movers as their trusted choice for movers and packers in Maryland moving industry. In addition to be highly reliable and experienced professional movers, as a full service moving company we also offer safe and secure short-term storage, as well as long term storage solutions. Our reputation serves us well, as the premier moving company in Maryland, offering superior Maryland moving services for the best value.
We always go out of our way to ensure that our customers experience nothing short of the best moving experience. Our comprehensive moving and packing services can be tailored to the unique needs of the individual, and no move is too large for us to handle. We offer you skilled and hardworking movers who are properly trained and experienced in moves to and from the state of Maryland. At Three Movers, we understand how stressful a relocation can be, even if you're just moving across town. That's why we always take the necessary time to understand all your moving needs to ensure a seamless and effortless process.
Moving Services
When you partner with Three Movers professional moving company, you relieve yourself completely from the stress of the entire moving process. Each household is different, which means that each move is unique. We offer full-service moving in the state of Maryland, and each move is tailored to the very specific needs of our clients. Any service can be provided separately, or as an all-inclusive package. Our Maryland moving services include:
Residential Moving: Our residential moving services are not only convenient, there are also affordable. Each move is well-planned and coordinating, saving you money and time in the long run. If needed, our Maryland movers can also disassemble and assemble your furniture for no extra fee.
Long-Distance Moving: For long-distance relocations, we have the ability to move you to and from anywhere within the continental United States. A long distance move is generally categorized as one that is greater than 100 miles apart. Have the peace of mind knowing that your possessions are exclusively handled by the Three Movers team from the initial pick up to the final delivery.
Commercial Moving: Commercial moving refers to the relocation of offices, restaurants, corporate buildings, medical centers etc. Allow our team of professional movers at a reasonable price to safely load and unload your office furniture, equipment, and important documents. When you work with Three Movers, you'll be able to minimize employee downtime, save money, and get back to work quickly.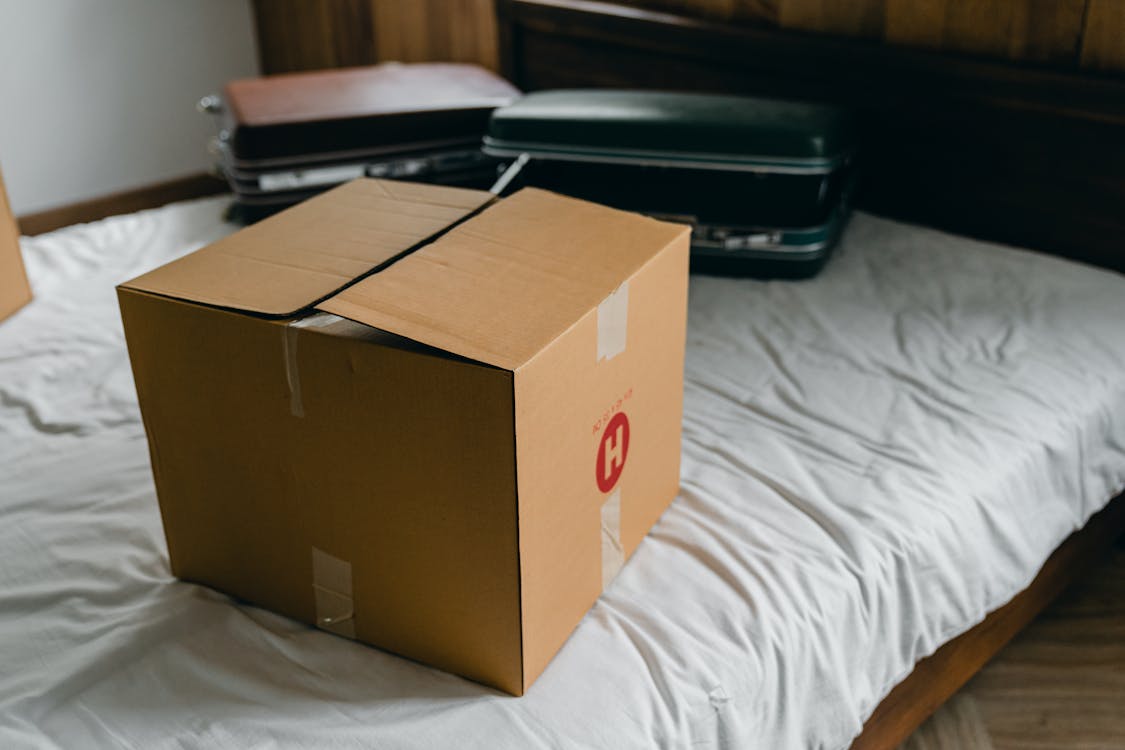 Our moving services are just a fraction of what we offer at Three Movers. We can also help to relieve the stress of one of the most overwhelming parts of the moving process: packing.
Packing Services
At Three Movers, we understand how packing can often be the worst part about moving service. However, when you choose our packing services, we handle everything and there's left for you to worry about. We also provide all the necessary packing supplies, free of charge. If you've ever moved before, you know how quickly the cost of packing materials can add up. However, we can save you a ton of money by offering boxes, tape, bubble wrap, wrapping paper, and the like.
We pride ourselves in providing the most professional and highest-quality packing services. All of our packers are highly trained to pack your belongings efficiently, without sacrificing care, and fragile items receive special attention, protection, and fortification. Our effectiveness, professionalism, and reliability are what sets us apart from other Maryland local and long distance movers and packers.
You can opt for our full-service packing plan, or we'll craft a fully customized plan based on your needs. Here's what you can expect from our packing services:
Customized Packing Plan: With this option, our representatives will create a plan that is custom to your particular local or long distance move. Our movers will only pack the items that you requested and all furniture is blanket wrapped for transit.
Full-Service Packing Plan: With our full-service plan, our professionals provide all the necessary materials and pack up the contents of your entire home or business. Furniture is blanket wrapped to ensure safety during transport and you won't have to worry about a thing.
If you opt to do the packing yourself, you can purchase packing supplies from us as needed. Regardless of whether or not you choose our packing services for your residential or corporate moving services, all furniture is secured and blanket wrapped for the duration of the move.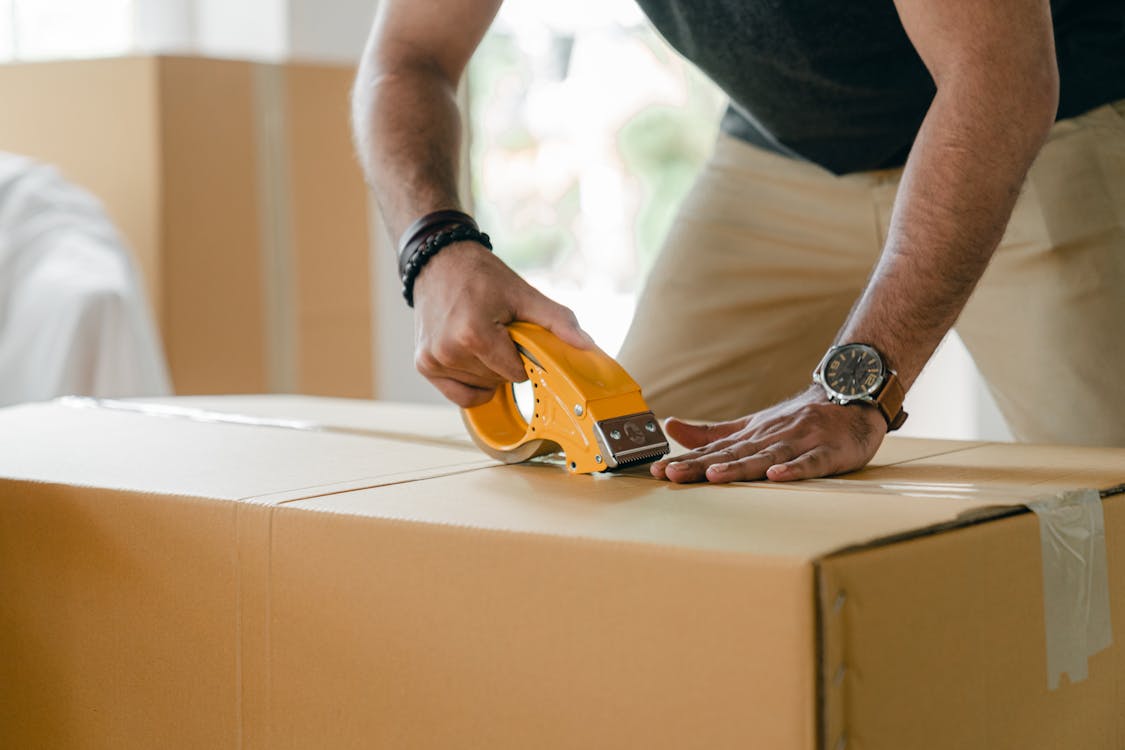 Packing Tips
If you prefer to pack your home yourself, it is essential that you have a plan and stay very organized. We're happy to provide you with the necessary moving supplies and moving trucks, however the rest will be up to you. Follow these tips to save time, money, and ensure success during the packing process of your upcoming move:
Start packing as soon as possible. Come up with a packing schedule and begin as early as you can. Try breaking it up and focusing only on one room at a time. This will help make the process less overwhelming for you and your family. Also, if you start early you won't have to pack your entire house a week before the big move.
Use the proper boxes. Packing heavy items inside of large boxes is one of the most common packing mistakes. This not only makes your professional mover's job harder, it also places your possessions at risk for breakage. Instead, put heavy items in small boxes, and light items in larger ones.
Never overload the boxes. Once packed, the box should never weigh more than what you can comfortably lift. Also, make sure that the box retains its shape and does not bulge on the sides or at the top.
Place heavier items at the bottom, and lighter items on top. This may sound like a no-brainer but you'd be surprised of the mistakes we've seen.
Avoid packing items from different rooms in the same box. When you do not mix rooms in your boxes, you make both the packing and unpacking process go much quicker.
Fill extra space with packing paper or bubble wrap. If you have any extra space in a box after you've finished packing it, fill it will bubble wrap, packing paper, or newspaper. This will help limit movement and keep your possessions safe from damage during the move.
Tape boxes well. This step is very important, and one that many people fail at. When packing, put extra tape around the boxes that contain heavier items, and always tape the bottom of the box. If possible, consider using labeled or colored duct tape to correspond to the rooms in your home. This will make it much easier to identify your boxes. Also, label any fragile boxes accordingly.
Count your boxes. Take inventory and know exactly how many boxes you have so that you can verify that they all make it to your new home.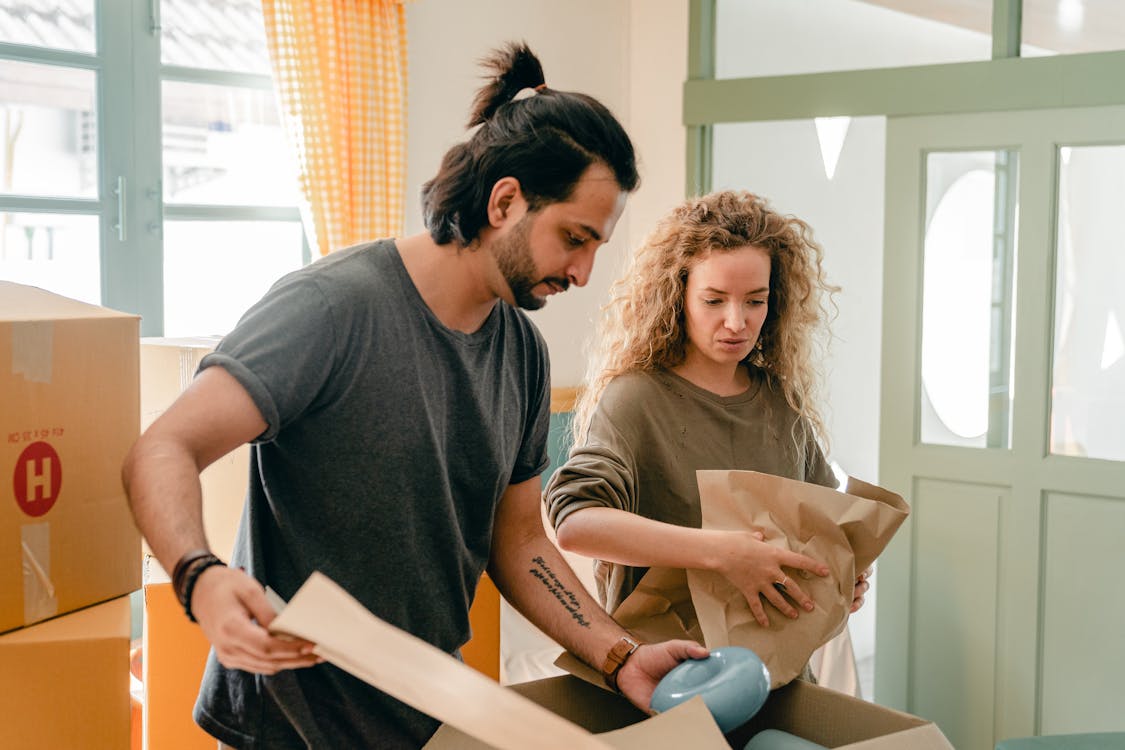 Packing your belongings appropriately ensures their safety during the move. After all, if they're not packed correctly all our movers can do is try to move the boxes as carefully as possible. If you have any concern about the security of your items, consider choosing our packing services.
Need movers and packers in Maryland long and local moving companies? Look no further than Three Movers. Call us today or fill out our online form for your free moving and packing estimate!