97%
of customers
recommend us
If you're looking for a local or long distance moving company in Oregon, Three Movers is here for you. We operate all throughout Oregon in Portland, Salem, Eugene and all other major cities in the area. Whether you're moving locally or to another state, we are here to help you make your move in Oregon.
Long Distance Moving Companies In Oregon
Long distance moving is intimidating, and there are a lot of things to worry about, such as finding housing, registering yourself in a new state, getting your kids into school, or even finding a job.
We can take some of the stress out of the process. With our long distance moving services, you can make your move easier. Whether you're moving to Washington or elsewhere in the Pacific Northwest, or you're moving across the country, we're here to help at Three Movers.
Local Movers In Oregon
Even a move across town can be a major undertaking, particularly if you're planning a DIY move. You need to find friends or family to help, hire a truck, and spend a weekend hauling furniture and boxes to your new home – that's not exactly anyone's idea of a good time.
Three Movers makes things easier with flat-rate, hourly local moving services in Oregon. Our experts can simplify your move and streamline the process. Whether you're moving to a new apartment, condo, or your first home in Oregon, you can trust us to handle the job with care.
We Offer Comprehensive Moving Services In Oregon
We offer an unbeatable range of moving services in Oregon. From full-service moving to local moving, military moves and more, we do it all at Three Movers. Our services include:
Types of Moves offered in Oregon
Residential move information
Not knowing your way to your new home on your moving day sucks. Get a mover who knows the ins and out of Oregon. Three Movers serves in over 50 locations and cities inside the state of Oregon. We can assist you every step of the way. From getting your belongings packed inside our specialized moving boxes to transporting them to your new home. We want you to have the best moving day experience. Get all this for fair and affordable rates. Other moving companies may charge you for less work. Get a mover who is trusted by many.
Commercial and Office Movers in Oregon
Commercial and Office Moving Services of Three Movers in Oregon is perfect if you need to move your office space be it across the town or the country. Moving your office supplies requires a lot of work. Your office has sets of furniture and office supplies that are delicate and fragile, so those need great care. Doing this alone can make you vulnerable to failing. Get a mover who is trusted by many companies. You can see our previous corporate moving services clients' reviews. Start your stress free moving day right with the best movers in Oregon.
Military Movers in Oregon
Three Movers wants you to have the perfect moving day experience. Our moving specialists can plan and organize a perfect moving day for you and your family. We know our service members and their families have a lot of responsibilities, which is why we make our entire process accessible and affordable. We may start with planning and making reminders and goals for your moving day process. We are there for you every step of the way. Our team can pack your belongings. Enjoy your moving day with less work and more help from our moving experts.
International movers in Oregon
Paperwork awaits you when you want to move internationally. Processing these papers can be confusing for the untrained. Three Movers's team of moving experts can help you in filling out the form. Three Movers's International Moving service can help you in transporting items; we also offer transparent partnership. We do this by showing you a rundown of all your needs and letting you choose what services to get from us. Our help can extend to packing your belongings and transporting them to the port. You can get all this for a fair and affordable price.
Flat Rate and Hourly movers
You want to cut down your moving day costs with a flat rate and hourly moving service. But, other companies charge hidden fees to their customers with substandard work. You can avoid this with Three Movers with our transparent Flat Rate and Hourly Moves. We want you to ask questions about the prices of our services. We give you quality service, so the amount you paid is worth it. We offer you specialized moving boxes and quick transporting service from our movers to help you make your moving day perfect.
Additional Moving/Shipping Services in Oregon
Packing and Crating
Protecting your set of furniture and other valuables is your priority. Dropping your belongings is the worst thing that can happen on your moving day. Three Movers knows how to have the best moving day with our team of moving experts. Our specialized boxes are there to protect your belongings with an extra layer of protection. We give you free padding to minimize stress and pressure when moving your belongings. Our crate can carry your piano or other heavy items you want to bring on your long distance move. You may request a "white glove" service for items that you require to be handled with great care. Handling your belongings comes easy for our expert movers.
Insurance
Property and belongings should be covered by insurance on your moving day. Protect yourself and your family even in accidents. Three Movers's insurance assistance service may help you secure you and your belongings. A team of moving specialists can help you in estimating the cost and price of your belongings to cover for insurance, so you do not have to compute all those by yourself. We are here every step of the way and even in helping out in case of emergencies. Get the protection you deserve from a trusted mover.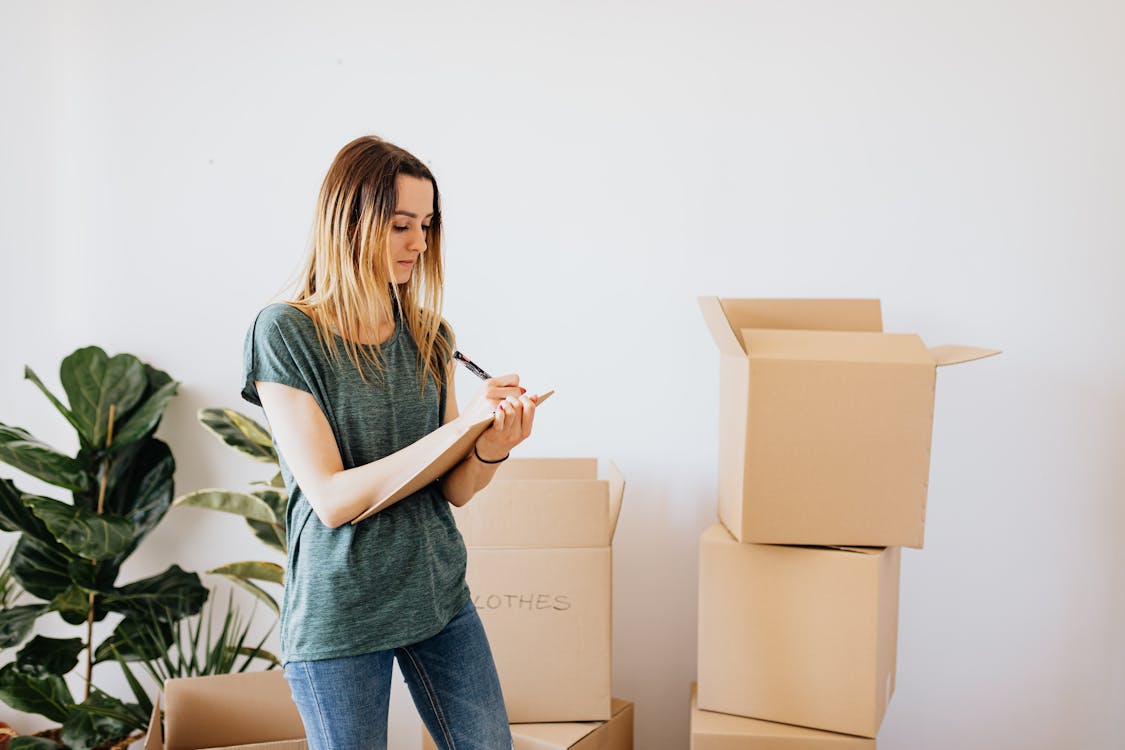 Full-service moves
Getting many long distance moving companies to agree and coordinate with each other can be stressful. These long distance moving companies tend to compete with each other. Get a moving company that knows how to do all the work for your moving day. Three Movers full-service moves have all the services you need for your moving day. There is no need for you to hire multiple moving companies from the long distance moving industry because we can take care of it all for you. We can pack your belongings with our specialized moving boxes. Transporting your belongings quickly with our professional drivers is an easy fear. We want to help you in protecting your belongings with insurance. Our professional movers will do everything, so you do not need to worry about your moving day needs.
Storage Solutions
Some of your items may not fit into your new place may. Get a storage facility that is secured and accessible from your home in Oregon. Avoid jamming your place with all your belongings. Let Three Movers help you find the best storage facility in Oregon. Our team of moving experts is there to assist you in finding the most protected storage facility. Our full service moving company can help you transport just a few items or your whole household goods to the storage facility, and you may get in touch with us when you find space for your items in your new home. Do not let your items pile up on your new house.
Same-day movers
Other companies can be clumsy and fraudulent with their emergency moving services. If you want quality work done swiftly, Three Movers is there to assist you for your moving process. Want your emergency moving day to be stress-less for you, so we make pricing transparent and the job perfect just for you. We practice transparency by letting you ask questions to our team of moving experts. Get your items packed, junk removal, transported, and unloaded to your new place quickly. Our same-day moving service is the best in the State of Oregon.
Auto Transport
Driving with your family to enjoy the views of Oregon may be impossible if you have another car. You have to go back to your old home and drive your other car as well. You can get it transported to your new home in Oregon in no time with Three Movers's Auto Transport service. We will ship your car using our biggest trucks. Get your car shipped near your place in no time. Enjoy your move to Oregon with your family. Get this and more from the best moving company in Oregon.
Get A Quote & Book Local Or Long Distance Moving Services In Oregon
It's easy to get started with Three Movers. If you're ready to hire our team and make your move in Oregon, just contact us online or call at (888) 202-0036 to get a quote and book us for local or long distance moving in Oregon.
Cost & Time Examples For Moving To Or From Oregon
| To / From Oregon | Distance | 2 BR | 3 BR | 4 BR |
| --- | --- | --- | --- | --- |
| Oregon, OR to Richmond, VA | 2268 | $4082,4 – $5216,4 | $5896,8 – $7257,6 | $7711,2 – $9072 |
| Portland, OR to Oregon, OR | 149 | $268,2 – $342,7 | $387,4 – $476,8 | $506,6 – $596 |
| Oregon, OR to Austin, TX | 1563 | $2813,4 – $3594,9 | $4063,8 – $5001,6 | $5314,2 – $6252 |
| Oregon, OR to Denver, CO | 849 | $1528,2 – $1952,7 | $2207,4 – $2716,8 | $2886,6 – $3396 |
| Nashville, TN to Oregon, OR | 1848 | $3326,4 – $4250,4 | $4804,8 – $5913,6 | $6283,2 – $7392 |
| Fresno, CA to Oregon, OR | 502 | $903,6 – $1154,6 | $1305,2 – $1606,4 | $1706,8 – $2008 |
| Oregon, OR to Detroit, MI | 1874 | $3373,2 – $4310,2 | $4872,4 – $5996,8 | $6371,6 – $7496 |
| Oklahoma City, OK to Oregon, OR | 1349 | $2428,2 – $3102,7 | $3507,4 – $4316,8 | $4586,6 – $5396 |
| Oregon, OR to Yonkers, NY | 2353 | $4235,4 – $5411,9 | $6117,8 – $7529,6 | $8000,2 – $9412 |
| Louisville, KY to Oregon, OR | 1836 | $3304,8 – $4222,8 | $4773,6 – $5875,2 | $6242,4 – $7344 |
*Prices and times are estimated. They can vary depending on the season and other factors. Get a quote
Are You Ready To Work With Three Movers?
Fill our simple form and get your free quote in a matter of minutes. custom tailored to you.
Resources
Popular Routes
Frequently Asked Questions