97%
of customers
recommend us
Moving From New Jersey To California
Published on 2020-08-20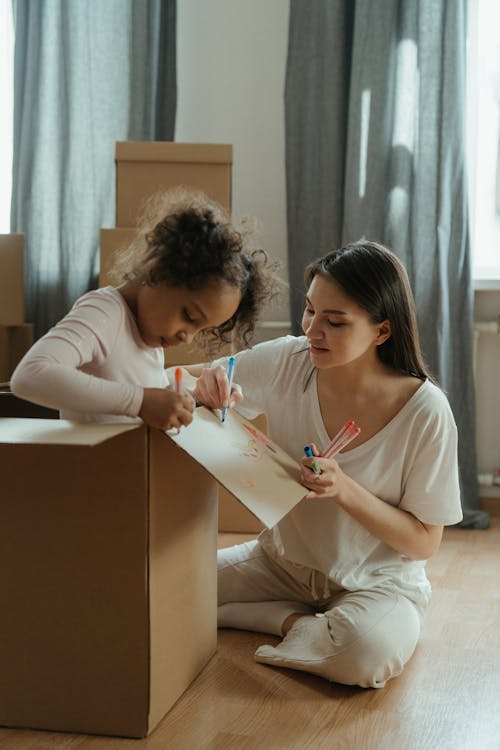 Moving across the country is a big deal, and probably not a relocation you want to do on your own. After all, you have plenty of other things on your to-do list. So, paying for professional moving services from New Jersey to California moving company when moving from New Jersey to California will be a very good option.
At Three Movers, we are a top rated moving company that provides quality services for those relocating from New Jersey to California. We understand the entire process can be daunting, which is why we offer free quotes, moving tips and storage services to make the moving process as smooth as possible. Our long distance relationship work is among the best in the industry, and we have a Corporate Relocation Manager who can make your move as smooth as possible.
 Our corporate relocation manager will oversee your move and make sure everything goes according to plan, while our unpacking services can take care of all the unpacking for you. We also own our own businesses, so you can be confident that you're receiving quality service throughout the entire process. Contact us today for a free quote!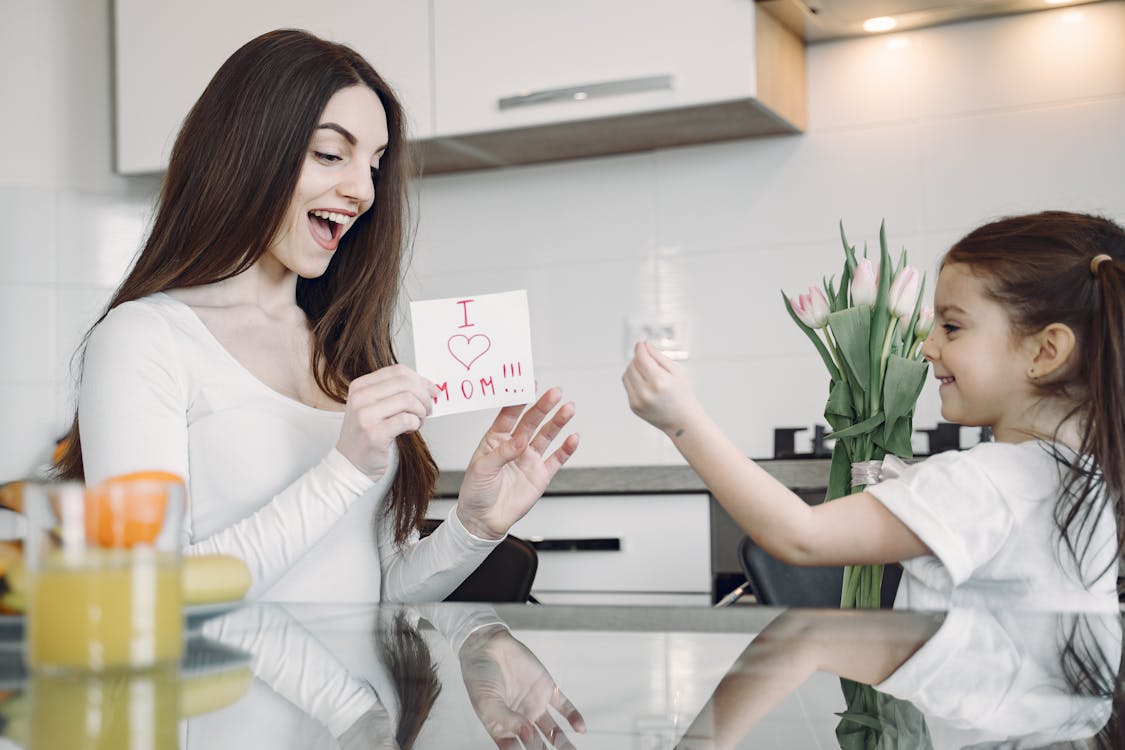 You can start your search for an excellent long distance moving company by looking for New Jersey to California movers registered with the FMCSA, or Federal Motor Carrier Safety Administration. This watchdog, which is part of the Department of Transportation, exists to help consumers avoid unsafe moving companies and avoid moving scams. All movers and moving company brokers (more on those in a minute) must register with the FMCSA if they conduct any interstate moves. There are other rules designed to ensure that the professional moving company is transparent about pricing, valuation (also referred to as insurance or coverage), arbitration and dispute resolution, which is crucial if you find yourself at odds with the transporter over damage or loss.
You can find all the relevant regulations on the FMCSA website. Most are outlined in a brochure that each moving company must provide to you if they want to do business with you. The pamphlet is called Your Rights and Responsibilities When You Are Moving. The title is appropriate, because along with rights, you also have responsibilities—to do your research, first of all, and choose a mover carefully. You have a responsibility to make sure you understand the documents you are signing and be careful never to sign a blank contract.
The FMCSA recommends that you obtain at least three estimates from NJ to CA top movers before deciding on a mover. That might seem like a lot of work, but there is a good reason for it. Comparing estimates from several vendors allows you to validate the bids. Each company will send a representative to your home to do a visual inspection of the things you want to move. The physical walkthrough is one of the requirements for interstate moving companies. If a mover asks you to waive this requirement, be suspicious. Sometimes unscrupulous organizations do not want to be bothered with this step, but a legitimate company will have no reason to skip this essential part of the process. A walkthrough of your home allows the moving company representative to see what you want to move and assess the approximate weight, which is the basis for the move's price.
If one estimate is noticeably lower than the others, that is a red flag you should consider. That mover may be planning to take advantage of you by offering a "low-ball" non-binding estimate and then presenting you with an inflated invoice at the delivery. A non-binding estimate, which is common, means that the move's cost increases along with the actual weight of the shipment, so if the mover has underestimated the load, either deliberately or inadvertently, the price is incorrect. Be especially wary if a mover says something to you like, "don't worry, we won't ask you to pay more than 110% of the estimate on delivery day." While that is a true statement, because that is what the FMCSA regulations allow, the mover can bill you for additional weight charges later if the estimate was low and the final cost is higher.
If you have a binding estimate, or a binding estimate not to exceed, then your price cannot increase, and in the not-to-exceed example, it can decrease. The mover will have an incentive to provide an accurate assessment of the weight of the shipment. Moving companies are allowed to charge a fee for the preparation of binding estimates. Both types of estimates can result in higher final costs in certain circumstances, such as when the consumer adds things to the shipment or requests more moving services. No matter what kind of bid you get, verify that everything you want to move is listed on the inventory while moving to California from New Jersey.
Contact an agent by filling out the fast quote form and get your next move started today!
Some people prefer to work through a moving broker, which operates like an insurance or mortgage broker. Be aware that brokers do not perform the actual move. The moving broker will talk to you, do the walkthrough to estimate the weight, understand the moving services you want, and then find a mover for your New Jersey to California move. This service may save you time, and if you find a savvy broker, you may get a great deal. Brokers are required to register with the FMCSA, like movers, so ask for their DOT number. Be careful because while most are above-board, some rogue operators give the industry a bad name. Pay attention to some things that indicate you may not be dealing with a reputable broker:
The best method of saving money on a long distance move is to move a smaller amount. The most significant component of most cross-country moves is the weight of the shipment. If you can reduce what you take, you can reduce the cost. Think carefully about what you want to take with you during a cross-country relocation. Moving is an ideal time to go through your closets and donate the things you don't wear anymore (rule of thumb: if you haven't worn it in six months, donate it!) or just won't need in California. Extend the same philosophy to the garage, bookshelves, and the dusty reaches of the kitchen and hall cupboards. This is a perfect opportunity to decrease your possessions.
Remember to carefully pack what you are taking (or engage the professional movers to pack for you) and label boxes by destination room to make unpacking more manageable when you arrive at your new home. Also, don't try to pack hazardous, flammable, or explosive items in any boxes or containers going in the moving truck. Even paint and household cleaners are prohibited, as are houseplants.
| New Jersey To California | Distance | 2 BR | 3 BR | 4 BR |
| --- | --- | --- | --- | --- |
| Manalapan, NJ to Escondido,CA | 2756 Miles | $4960.8 – $6063.2 | $6614.4 – $7441.2 | $8819.2 – $10197.2 |
| Howell, NJ to El Monte, CA | 2748 Miles | $4946.4 – $6045.6 | $6595.2 – $7419.6 | $8793.6 – $10167.6 |
| Kearny, NJ to Ontario, CA | 2747 Miles | $4944.6 – $6043.4 | $6592.8 – $7416.9 | $8790.4 – $10163.9 |
| Bloomfield, NJ to Palmdale, CA | 2749 Miles | $4948.2 – $6047.8 | $6597.6 – $7422.3 | $8796.8 – $10171.3 |
| Winslow, NJ to Vista, CA | 2740 Miles | $4932 – $6028 | $6576 – $7398 | $8768 – $10138 |
| Teaneck, NJ to Victorville, CA | 2383 miles | $5,036 – $6,351 | $7,510 – $10,177 | $10,177 – $15,001 |
| South Plainfield, NJ to Visalia, CA | 2418 miles | $5,083 – $6,543 | $7,843 – $10,495 | $10,495 – $15,483 |
| East Windsor, NJ to San Jose, CA | 2525 miles | $5,201 – $6,697 | $8,029 – $10,748 | $10,748 – $15,761 |
| Hoboken, NJ to Murrieta, CA | 2791 Miles | $5023.8 – $6140.2 | $6698.4 – $7535.7 | $8931.2 – $10326.7 |
| Palm Bay, FL to Hoboken, NJ | 1110 Miles | $1998 – $2442 | $2664 – $2997 | $3552 – $4107 |
| Wayne, NJ to Ontario, CA | 2740 Miles | $4932 – $6028 | $6576 – $7398 | $8768 – $10138 |
| Maplewood, NJ to Yorba Linda, CA | 2410 miles | $5,083 – $6,543 | $7,843 – $10,395 | $10,395 – $15,483 |
| Edison, NJ to La Puente, CA | 2412 miles | $4,983 – $6,443 | $7,743 – $10,495 | $10,495 – $15,283 |
| Medford, NJ to San Diego, CA | 2258 miles | $4,776 – $6,141 | $7,254 – $9,827 | $9,827 – $14,371 |
| Scotch Plains, NJ to Huntington Beach, CA | 2422 miles | $5,083 – $6,543 | $7,843 – $10,495 | $10,495 – $15,483 |
Moves From New Jersey to California: Our Top Routes
We operate on various routes between New Jersey and Florida. Here is the list of our most popular routes connecting from New Jersey to California.
New Jersey to Los Angeles

Newark to Los Angeles
Jersey City to Los Angeles
Paterson to Los Angeles
Elizabeth to Los Angeles
Lakewood to Los Angeles
Edison to Los Angeles
Woodbridge to Los Angeles
Toms River to Los Angeles
Hamilton Township to Los Angeles
Clifton to Los Angeles
Trenton to Los Angeles
Brick Township to Los Angeles
Camden to Los Angeles
Cherry Hill to Los Angeles
Passaic to Los Angeles
Union City to Los Angeles
Old Bridge to Los Angeles
Franklin Township to Los Angeles
Middletown to Los Angeles
Bayonne to Los Angeles
East Orange to Los Angeles
North Bergen to Los Angeles
New Jersey to San Francisco
Newark to San Francisco
Jersey City to San Francisco
Paterson to San Francisco
Elizabeth to San Francisco
Lakewood to San Francisco
Edison to San Francisco
Woodbridge to San Francisco
Toms River to San Francisco
Hamilton Township to San Francisco
Clifton to San Francisco
Trenton to San Francisco
Brick Township to San Francisco
Camden to San Francisco
Cherry Hill to San Francisco
Passaic to San Francisco
Union City to San Francisco
Old Bridge to San Francisco
Franklin Township to San Francisco
Middletown to San Francisco
Bayonne to San Francisco
East Orange to San Francisco
North Bergen to San Francisco

Newark to San Diego
Jersey City to San Diego
Paterson to San Diego
Elizabeth to San Diego
Lakewood to San Diego
Edison to San Diego
Woodbridge to San Diego
Toms River to San Diego
Hamilton Township to San Diego
Clifton to San Diego
Trenton to San Diego
Brick Township to San Diego
Camden to San Diego
Cherry Hill to San Diego
Passaic to San Diego
Union City to San Diego
Old Bridge to San Diego
Franklin Township to San Diego
Middletown to San Diego
Bayonne to San Diego
East Orange to San Diego
North Bergen to San Diego

Newark to Sacramento
Jersey City to Sacramento
Paterson to Sacramento
Elizabeth to Sacramento
Lakewood to Sacramento
Edison to Sacramento
Woodbridge to Sacramento
Toms River to Sacramento
Hamilton Township to Sacramento
Clifton to Sacramento
Trenton to Sacramento
Brick Township to Sacramento
Camden to Sacramento
Cherry Hill to Sacramento
Passaic to Sacramento
Union City to Sacramento
Old Bridge to Sacramento
Franklin Township to
Sacramento
Middletown to Sacramento
Bayonne to Sacramento
East Orange to Sacramento
North Bergen to Sacramento

Newark to San Jose
Jersey City to San Jose
Paterson to San Jose
Elizabeth to San Jose
Lakewood to San Jose
Edison to San Jose
Woodbridge to San Jose
Toms River to San Jose
Hamilton Township to San Jose
Clifton to San Jose
Trenton to San Jose
Brick Township to San Jose
Camden to San Jose
Cherry Hill to San Jose
Passaic to San Jose
Union City to San Jose
Old Bridge to San Jose
Franklin Township to San Jose
Middletown to San Jose
Bayonne to San Jose
East Orange to San Jose
North Bergen to San Jose

Newark to Fresno
Jersey City to Fresno
Paterson to Fresno
Elizabeth to Fresno
Lakewood to Fresno
Edison to Fresno
Woodbridge to Fresno
Toms River to Fresno
Hamilton Township to Fresno
Clifton to Fresno
Trenton to Fresno
Brick Township to Fresno
Camden to Fresno
Cherry Hill to Fresno
Passaic to Fresno
Union City to Fresno
Old Bridge to Fresno
Franklin Township to Fresno
Middletown to Fresno
Bayonne to Fresno
East Orange to Fresno
North Bergen to Fresno
Frequently Asked Questions