97%
of customers
recommend us
Moving From Florida To Virginia
Published on 2020-08-26
Moving from Florida to Virginia is classified as a long distance relocation , and any such interstate move can be challenging, whether it is all the way across the country or just up the coast from Florida to Virginia. If you are one of the three million Americans moving to another state this year, you may be wondering how to find the right moving company to help you since you can't be your own personal move coordinator in this regard.
If you're in the market for a top-rated Florida to Virginia mover, look no further than Three Movers! We offer a wide range of moving services, from corporate relocation to packing and unpacking services, and our customer service representatives are always happy to help. We're proud to be one of the most reliable and affordable moving companies in the business, and we're dedicated to making your upcoming move as smooth and stress-free as possible. Give us a call today for a free estimate!
How do I find the best Virginia Moving Companies From Florida?
Every corporate moving services are different, but your move is unique to you, and you want to find a Florida moving company that will understand your needs and work with you to help you through the challenge. It doesn't matter if you are moving from South Florida, North or Central Florida. Perhaps you are moving all your belongings to a smaller home, and considering temporary storage services? You might be relocating your office or a local business in addition to your home. Our Florida long distance movers are the best when it comes to interstate and long distance moving services.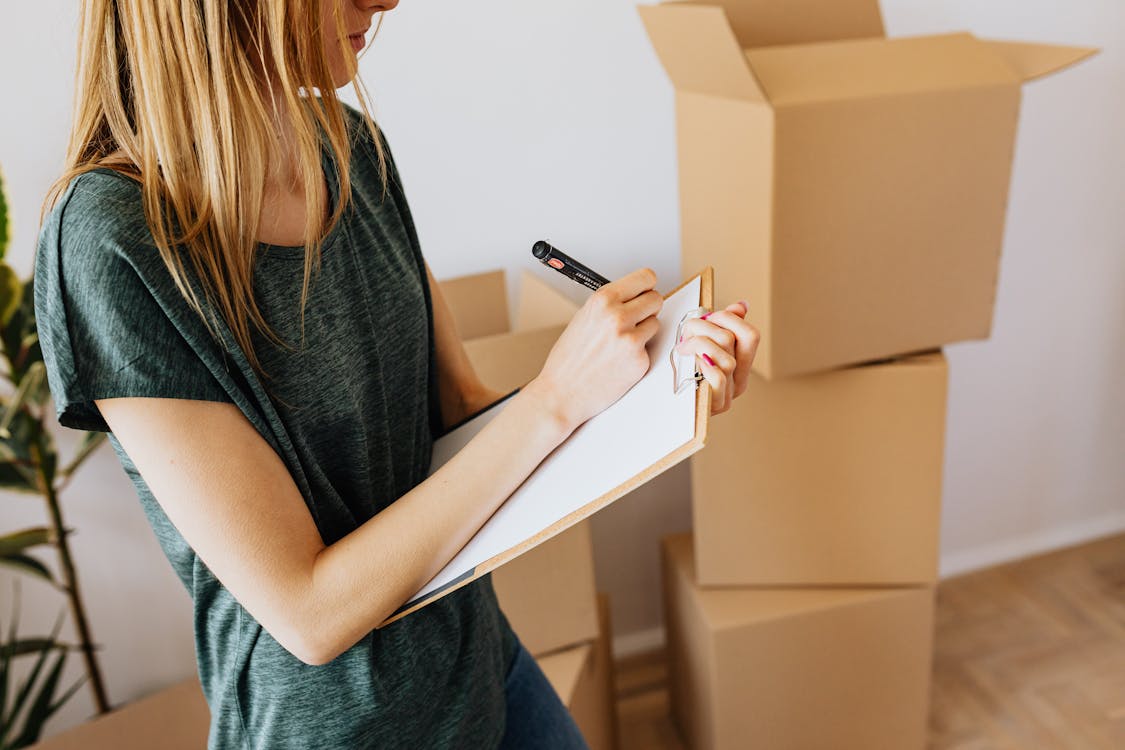 Can I Find A Professional Moving Company To Handle Everything When Moving To Virginia From Florida
Of course. There are all kinds of movers in Florida—big and small, local and national. Most movers are small companies, with some acting as agents of national chains or franchise owners. No matter what size business you engage, it should be registered with the FMCSA or Federal Motor Carrier Safety Administration if it is performing interstate moves. FMCSA regulates how interstate movers do business, to protect consumers from fraud. You can find information about moving companies on their website, including their safety history and any consumer complaints. You will also find helpful resources about moving, including a publication titled Your Rights and Responsibilities When You Move. This guide explains the terms that professional movers use, what information they are required to provide to you, what to look for, and what you are responsible for and should do to protect yourself. It details the different types of estimates, insurance choices, and relevant documents like an order for service, bill of lading, mover's tariff, and more.
What Services Are Included In A Interstate Move From FL to VA?
What moving services you contract for depends on what you need. When you meet each mover's corporate relocation manager, talk about the kind of long distance move you are considering. Every reputable mover will come to your residence to do a physical survey of your intended full service move. 
One of the services to ask about is packing. Some consumers want to have the apartment movers help with every step of the moving process including offering packing services, while others prefer to handle the packing aspect. Engaging Florida movers to pack has advantages—they know how to do it fast and effectively. 
Can the moving Company add charges for services I didn't request?
Only in limited circumstances. If there are conditions at the destination that require extra labor or equipment for the mover to complete the delivery successfully, the mover may charge you for that. A good example is if your new home is a townhouse that doesn't allow the truck to park nearby for unloading, and the company must shuttle the delivery using a smaller vehicle. Or if your loft has a narrow, winding staircase that makes moving furniture tricky, and the mover was not aware. There are limits to these charges, and they will be outlined in the mover's tariff.
What if I am moving my business and my house from Florida to Virginia?
Your mover can combine your household goods move with your office or commercial move, in most cases. Making an extra stop will add to the price, and it is essential to talk to the moving companies you are getting estimates from about the best way to load the truck, so what is coming out first gets loaded last. But there is no reason you can't combine the move of your residence goods with the items you want to transport from your own businesses or commercial establishment, as long as you don't try to move anything on the prohibited list for moving companies. 
What won't Florida moving companies move in the moving truck?
Movers won't move plants. Regulations designed to avoid pests' introduction into new areas prohibit them from transporting houseplants over 150 miles. They won't take your pets in the moving truck, which seems obvious, but people try it all the time. Perishable food can't go, so use it up, give it away, or take it with you in the car. Other things professional movers don't like to move either because of regulations or company preferences include:
Hazardous, flammable, explosive and corrosive items
Prohibited items such as banned substances
Sensitive documents and materials like cash, checkbooks, banking records, tax returns and insurance policies, property documents, car keys, etc.
Medical and dental records, medicine
School records
Laptop computers
Moving To Florida From Virginia
The cost of moving to FL from VA is almost the same as the cost of moving from FL to VA. We have movers present in various cities in Virginia. So, you can hire us when you are moving to Florida from Virginia as well. We can help you relocate to every part of Florida from every major city in Virginia.  You can expect the quality of moving service to remain the same when moving to Florida. The stress-free and affordable moving experience that you'll get when moving to Virginia will be replicated by us when you are moving to Florida as well.
| Florida From Virginia | Distance | 2 BR | 3 BR | 4 BR |
| --- | --- | --- | --- | --- |
| Jacksonville, FL to Alexandria, VA | 638 miles | $3,010 – $3,774 | $4,454 – $5,903 | $5,903 – $8,547 |
| Tampa, FL to Chesapeake, VA | 705 miles | $3,140 – $3,942 | $4,656 – $6,176 | $6,176 – $8,951 |
| Miami, FL to Norfolk, VA | 801 miles | $3,304 – $4,156 | $4,914 – $6,527 | $6,527 – $9,478 |
| Orlando, FL to Richmond, VA | 661 miles | $3,065 – $3,845 | $4,538 – $6,015 | $6,015 – $8,712 |
| Hialeah, FL to Newport News, VA | 803 miles | $3,304 – $4,156 | $4,914 – $6,527 | $6,527 – $9,478 |
| Tallahassee, FL to Alexandria, VA | 706 miles | $3,164 – $3,974 | $4,695 – $6,231 | $6,231 – $9,038 |
| Cape Coral, FL to Hampton, VA | 787 miles | $3,212 – $4,036 | $4,768 – $6,328 | $6,328 – $9,177 |
| Fort Lauderdale, FL to Roanoke, VA | 770 miles | $3,219 – $4,045 | $4,779 – $6,344 | $6,344 – $9,202 |
| Pembroke Pines, FL to Portsmouth, VA | 782 miles | $3,228 – $4,056 | $4,793 – $6,364 | $6,364 – $9,233 |
| Hollywood, FL to Suffolk, VA | 770 miles | $3,228 – $4,056 | $4,793 – $6,364 | $6,364 – $9,233 |
Movers Florida to Virginia: Our Top Routes
We provide our long distance moving services on various routes connecting Georgia and Florida. These are the most popular routes from Florida to Virginia.
Florida to Virginia Beach
Jacksonville to Virginia Beach
Miami to Virginia Beach
Tampa to Virginia Beach
Orlando to Virginia Beach
St.Petersburg to Virginia Beach
Hialeah to Virginia Beach
Tallahassee to Virginia Beach
Port St Lucie to Virginia Beach
Cape Coral to Virginia Beach
Fort Lauderdale to Virginia Beach
Pembroke Pines to Virginia Beach
Hollywood to Virginia Beach
Miramar to Virginia Beach
Coral Springs to Virginia Beach
Gainesville to Virginia Beach
Lehigh Acres to Virginia Beach
Brandon to Virginia Beach
Clearwater to Virginia Beach
Palm Bay to Virginia Beach
Miami Gardens to Virginia Beach
Spring Hill to Virginia Beach
Pompano Beach to Virginia Beach
West Palm Beach to Virginia Beach
Davie to Virginia Beach
Lakeland to Virginia Beach
Boca Raton to Virginia Beach
Florida to Norfolk
Jacksonville to Norfolk
Miami to Norfolk
Tampa to Norfolk
Orlando to Norfolk
St.Petersburg to Norfolk
Hialeah to Norfolk
Tallahassee to Norfolk
Port St Lucie to Norfolk
Cape Coral to Norfolk
Fort Lauderdale to Norfolk
Pembroke Pines to Norfolk
Hollywood to Norfolk
Miramar to Norfolk
Coral Springs to Norfolk
Gainesville to Norfolk
Lehigh Acres to Norfolk
Brandon to Norfolk
Clearwater to Norfolk
Palm Bay to Norfolk
Miami Gardens to Norfolk
Spring Hill to Norfolk
Pompano Beach to Norfolk
West Palm Beach to Norfolk
Davie to Norfolk
Lakeland to Norfolk
Boca Raton to Norfolk
Florida to Chesapeake
Jacksonville to Chesapeake
Miami to Chesapeake
Tampa to Chesapeake
Orlando to Chesapeake
St.Petersburg to Chesapeake
Hialeah to Chesapeake
Tallahassee to Chesapeake
Port St Lucie to Chesapeake
Cape Coral to Chesapeake
Fort Lauderdale to Chesapeake
Pembroke Pines to Chesapeake
Hollywood to Chesapeake
Miramar to Chesapeake
Coral Springs to Chesapeake
Gainesville to Chesapeake
Lehigh Acres to Chesapeake
Brandon to Chesapeake
Clearwater to Chesapeake
Palm Bay to Chesapeake
Miami Gardens to Chesapeake
Spring Hill to Chesapeake
Pompano Beach to Chesapeake
West Palm Beach to Chesapeake
Davie to Chesapeake
Lakeland to Chesapeake
Boca Raton to Chesapeake
Florida to Arlington
Jacksonville to Arlington
Miami to Arlington
Tampa to Arlington
Orlando to Arlington
St.Petersburg to Arlington
Hialeah to Arlington
Tallahassee to Arlington
Port St Lucie to Arlington
Cape Coral to Arlington
Fort Lauderdale to Arlington
Pembroke Pines to Arlington
Hollywood to Arlington
Miramar to Arlington
Coral Springs to Arlington
Gainesville to Arlington
Lehigh Acres to Arlington
Brandon to Arlington
Clearwater to Arlington
Palm Bay to Arlington
Miami Gardens to Arlington
Spring Hill to Arlington
Pompano Beach to Arlington
West Palm Beach to Arlington
Davie to Arlington
Lakeland to Arlington
Boca Raton to Arlington
Florida to Richmond
Jacksonville to Richmond
Miami to Richmond
Tampa to Richmond
Orlando to Richmond
St.Petersburg to Richmond
Hialeah to Richmond
Tallahassee to Richmond
Port St Lucie to Richmond
Cape Coral to Richmond
Fort Lauderdale to Richmond
Pembroke Pines to Richmond
Hollywood to Richmond
Miramar to Richmond
Coral Springs to Richmond
Gainesville to Richmond
Lehigh Acres to Richmond
Brandon to Richmond
Clearwater to Richmond
Palm Bay to Richmond
Miami Gardens to Richmond
Spring Hill to Richmond
Pompano Beach to Richmond
West Palm Beach to Richmond
Davie to Richmond
Lakeland to Richmond
Boca Raton to Richmond
Florida to Newport News
Jacksonville to Newport News
Miami to Newport News
Tampa to Newport News
Orlando to Newport News
St.Petersburg to Newport News
Hialeah to Newport News
Tallahassee to Newport News
Port St Lucie to Newport News
Cape Coral to Newport News
Fort Lauderdale to Newport News
Pembroke Pines to Newport News
Hollywood to Newport News
Miramar to Newport News
Coral Springs to Newport News
Gainesville to Newport News
Lehigh Acres to Newport News
Brandon to Newport News
Clearwater to Newport News
Palm Bay to Newport News
Miami Gardens to Newport News
Spring Hill to Newport News
Pompano Beach to Newport News
West Palm Beach to Newport News
Davie to Newport News
Lakeland to Newport News
Boca Raton to Newport News
Florida includes the following zip codes:
32003, 32004, 32006, 32007, 32008, 32009, 32011, 32013, 32024, 32025, 32030, 32033, 32034, 32035, 32038, 32040, 32041, 32042, 32043, 32044, 32046, 32050, 32052, 32053, 32054, 32055, 32056, 32058, 32059, 32060, 32061, 32062, 32063, 32064, 32065, 32066, 32067, 32068, 32071, 32073, 32079, 32080, 32081, 32082, 32083, 32084, 32085, 32086, 32087, 32091, 32092, 32094, 32095, 32096, 32097, 32099, 32102, 32105, 32110, 32111, 32112, 32113, 32114, 32115, 32116, 32117, 32118, 32119, 32120, 32121, 32122, 32123, 32124, 32125, 32126, 32127, 32128, 32129, 32130, 32131, 32132, 32133, 32134, 32135, 32136, 32137, 32138, 32139, 32140, 32141, 32142, 32143, 32145, 32147, 32148, 32149, 32157, 32158, 32159, 32160, 32162, 32163, 32164, 32168, 32169, 32170, 32173, 32174, 32175, 32176, 32177, 32178, 32179, 32180, 32181, 32182, 32183, 32185, 32187, 32189, 32190, 32192, 32193, 32195, 32198, 32201, 32202, 32203, 32204, 32205, 32206, 32207, 32208, 32209, 32210, 32211, 32212, 32214, 32216, 32217, 32218, 32219, 32220, 32221, 32222, 32223, 32224, 32225, 32226, 32227, 32228, 32229, 32231, 32232, 32233, 32234, 32235, 32236, 32238, 32239, 32240, 32241, 32244, 32245, 32246, 32247, 32250, 32254, 32255, 32256, 32257, 32258, 32259, 32260, 32266, 32277, 32301, 32302, 32303, 32304, 32305, 32306, 32307, 32308, 32309, 32310, 32311, 32312, 32313, 32314, 32315, 32316, 32317, 32318, 32320, 32321, 32322, 32323, 32324, 32326, 32327, 32328, 32329, 32330, 32331, 32332, 32333, 32334, 32335, 32336, 32337, 32340, 32341, 32343, 32344, 32345, 32346, 32347, 32348, 32350, 32351, 32352, 32353, 32355, 32356, 32357, 32358, 32359, 32360, 32361, 32362, 32399, 32401, 32402, 32403, 32404, 32405, 32406, 32407, 32408, 32409, 32410, 32411, 32412, 32413, 32417, 32420, 32421, 32422, 32423, 32424, 32425, 32426, 32427, 32428, 32430, 32431, 32432, 32433, 32434, 32435, 32437, 32438, 32439, 32440, 32442, 32443, 32444, 32445, 32446, 32447, 32448, 32449, 32452, 32455, 32456, 32457, 32459, 32460, 32461, 32462, 32463, 32464, 32465, 32466, 32501, 32502, 32503, 32504, 32505, 32506, 32507, 32508, 32509, 32511, 32512, 32513, 32514, 32516, 32520, 32521, 32522, 32523, 32524, 32526, 32530, 32531, 32533, 32534, 32535, 32536, 32537, 32538, 32539, 32540, 32541, 32542, 32544, 32547, 32548, 32549, 32550, 32559, 32560, 32561, 32562, 32563, 32564, 32565, 32566, 32567, 32568, 32569, 32570, 32571, 32572, 32577, 32578, 32579, 32580, 32583, 32588, 32591, 32601, 32602, 32603, 32604, 32605, 32606, 32607, 32608, 32609, 32610, 32611, 32612, 32614, 32615, 32616, 32617, 32618, 32619, 32621, 32622, 32625, 32626, 32627, 32628, 32631, 32633, 32634, 32635, 32639, 32640, 32641, 32643, 32644, 32648, 32653, 32654, 32655, 32656, 32658, 32662, 32663, 32664, 32666, 32667, 32668, 32669, 32680, 32681, 32683, 32686, 32692, 32693, 32694, 32696, 32697, 32701, 32702, 32703, 32704, 32706, 32707, 32708, 32709, 32710, 32712, 32713, 32714, 32715, 32716, 32718, 32719, 32720, 32721, 32722, 32723, 32724, 32725, 32726, 32727, 32728, 32730, 32732, 32733, 32735, 32736, 32738, 32739, 32744, 32745, 32746, 32747, 32750, 32751, 32752, 32753, 32754, 32756, 32757, 32759, 32762, 32763, 32764, 32765, 32766, 32767, 32768, 32771, 32772, 32773, 32774, 32775, 32776, 32777, 32778, 32779, 32780, 32781, 32783, 32784, 32789, 32790, 32791, 32792, 32793, 32794, 32795, 32796, 32798, 32799, 32801, 32802, 32803, 32804, 32805, 32806, 32807, 32808, 32809, 32810, 32811, 32812, 32814, 32815, 32816, 32817, 32818, 32819, 32820, 32821, 32822, 32824, 32825, 32826, 32827, 32828, 32829, 32830, 32831, 32832, 32833, 32834, 32835, 32836, 32837, 32839, 32853, 32854, 32855, 32856, 32857, 32858, 32859, 32860, 32861, 32862, 32867, 32868, 32869, 32872, 32877, 32878, 32885, 32886, 32887, 32891, 32896, 32897, 32899, 32901, 32902, 32903, 32904, 32905, 32906, 32907, 32908, 32909, 32910, 32911, 32912, 32919, 32920, 32922, 32923, 32924, 32925, 32926, 32927, 32931, 32932, 32934, 32935, 32936, 32937, 32940, 32941, 32948, 32949, 32950, 32951, 32952, 32953, 32954, 32955, 32956, 32957, 32958, 32959, 32960, 32961, 32962, 32963, 32964, 32965, 32966, 32967, 32968, 32969, 32970, 32971, 32976, 32978, 33001, 33002, 33004, 33008, 33009, 33010, 33011, 33012, 33013, 33014, 33015, 33016, 33017, 33018, 33019, 33020, 33021, 33022, 33023, 33024, 33025, 33026, 33026, 33027, 33028, 33029, 33030, 33031, 33032, 33033, 33034, 33035, 33036, 33037, 33039, 33040, 33041, 33042, 33043, 33045, 33050, 33051, 33052, 33054, 33055, 33056, 33060, 33061, 33062, 33063, 33064, 33065, 33066, 33067, 33068, 33069, 33070, 33071, 33072, 33073, 33074, 33075, 33076, 33077, 33081, 33082, 33083, 33084, 33090, 33092, 33093, 33097, 33101, 33102, 33106, 33109, 33111, 33112, 33114, 33116, 33119, 33122, 33124, 33125, 33126, 33127, 33128, 33129, 33130, 33131, 33132, 33133, 33134, 33135, 33136, 33137, 33138, 33139, 33140, 33141, 33142, 33143, 33144, 33145, 33146, 33147, 33149, 33150, 33151, 33152, 33153, 33154, 33155, 33156, 33157, 33158, 33160, 33161, 33162, 33163, 33164, 33165, 33166, 33167, 33168, 33169, 33170, 33172, 33173, 33174, 33175, 33176, 33177, 33178, 33179, 33180, 33181, 33182, 33183, 33184, 33185, 33186, 33187, 33188, 33189, 33190, 33191, 33192, 33193, 33194, 33195, 33196, 33197, 33198, 33199, 33206, 33222, 33231, 33233, 33234, 33238, 33239, 33242, 33243, 33245, 33247, 33255, 33256, 33257, 33261, 33265, 33266, 33269, 33280, 33283, 33296, 33299, 33301, 33302, 33303, 33304, 33305, 33306, 33307, 33308, 33309, 33310, 33311, 33312, 33313, 33314, 33315, 33316, 33317, 33318, 33319, 33320, 33321, 33322, 33323, 33324, 33325, 33326, 33327, 33328, 33329, 33330, 33331, 33332, 33334, 33335, 33336, 33337, 33338, 33339, 33340, 33345, 33346, 33348, 33349, 33351, 33355, 33359, 33388, 33394, 33401, 33402, 33403, 33404, 33405, 33406, 33407, 33408, 33409, 33410, 33411, 33411, 33412, 33412, 33413, 33414, 33414, 33415, 33416, 33417, 33418, 33419, 33420, 33421, 33422, 33424, 33425, 33426, 33427, 33428, 33429, 33430, 33431, 33432, 33433, 33434, 33435, 33436, 33437, 33438, 33440, 33441, 33442, 33443, 33444, 33445, 33446, 33448, 33449, 33454, 33455, 33458, 33459, 33460, 33461, 33462, 33463, 33464, 33465, 33466, 33467, 33468, 33469, 33470, 33471, 33472, 33473, 33474, 33475, 33476, 33477, 33478, 33480, 33481, 33482, 33483, 33484, 33486, 33487, 33488, 33493, 33496, 33497, 33498, 33499, 33503, 33508, 33509, 33510, 33511, 33513, 33514, 33521, 33523, 33524, 33525, 33526, 33527, 33530, 33534, 33537, 33538, 33539, 33540, 33541, 33542, 33543, 33544, 33545, 33547, 33548, 33549, 33550, 33556, 33558, 33559, 33563, 33564, 33565, 33566, 33567, 33568, 33569, 33570, 33571, 33572, 33573, 33574, 33575, 33576, 33578, 33579, 33583, 33584, 33585, 33586, 33587, 33592, 33593, 33594, 33595, 33596, 33597, 33598, 33601, 33602, 33603, 33604, 33605, 33606, 33607, 33608, 33609, 33610, 33611, 33612, 33613, 33614, 33615, 33616, 33617, 33618, 33619, 33620, 33621, 33622, 33623, 33624, 33625, 33626, 33629, 33630, 33631, 33633, 33634, 33635, 33637, 33646, 33647, 33650, 33655, 33660, 33664, 33672, 33673, 33674, 33675, 33677, 33679, 33680, 33681, 33682, 33684, 33685, 33686, 33687, 33688, 33689, 33694, 33701, 33702, 33703, 33704, 33705, 33706, 33707, 33708, 33709, 33710, 33711, 33712, 33713, 33714, 33715, 33716, 33729, 33730, 33731, 33732, 33733, 33734, 33736, 33738, 33740, 33741, 33742, 33743, 33744, 33747, 33755, 33756, 33757, 33758, 33759, 33760, 33761, 33762, 33763, 33764, 33765, 33766, 33767, 33769, 33770, 33771, 33772, 33773, 33774, 33775, 33776, 33777, 33778, 33779, 33780, 33781, 33782, 33784, 33785, 33786, 33801, 33802, 33803, 33804, 33805, 33806, 33807, 33809, 33810, 33811, 33812, 33813, 33815, 33820, 33823, 33825, 33826, 33827, 33830, 33831, 33834, 33835, 33836, 33837, 33838, 33839, 33840, 33841, 33843, 33844, 33845, 33846, 33847, 33848, 33849, 33850, 33851, 33852, 33853, 33854, 33855, 33856, 33857, 33858, 33859, 33860, 33862, 33863, 33865, 33867, 33868, 33870, 33871, 33872, 33873, 33875, 33876, 33877, 33880, 33881, 33882, 33883, 33884, 33885, 33888, 33890, 33896, 33897, 33898, 33901, 33902, 33903, 33904, 33905, 33906, 33907, 33908, 33909, 33910, 33911, 33912, 33913, 33914, 33915, 33916, 33917, 33918, 33919, 33920, 33921, 33922, 33924, 33927, 33928, 33929, 33930, 33931, 33932, 33935, 33936, 33938, 33944, 33945, 33946, 33947, 33948, 33949, 33950, 33951, 33952, 33953, 33954, 33955, 33956, 33957, 33960, 33965, 33966, 33967, 33970, 33971, 33972, 33973, 33974, 33975, 33976, 33980, 33981, 33982, 33983, 33990, 33991, 33993, 33994, 34101, 34102, 34103, 34104, 34105, 34106, 34107, 34108, 34109, 34110, 34112, 34113, 34114, 34116, 34117, 34119, 34120, 34133, 34134, 34135, 34136, 34137, 34138, 34139, 34140, 34141, 34142, 34143, 34145, 34146, 34201, 34202, 34203, 34204, 34205, 34206, 34207, 34208, 34209, 34210, 34211, 34212, 34215, 34216, 34217, 34218, 34219, 34220, 34221, 34222, 34223, 34224, 34228, 34229, 34230, 34231, 34232, 34233, 34234, 34235, 34236, 34237, 34238, 34239, 34240, 34241, 34242, 34243, 34249, 34250, 34251, 34260, 34264, 34265, 34266, 34267, 34268, 34269, 34270, 34272, 34274, 34275, 34276, 34277, 34280, 34281, 34282, 34284, 34285, 34286, 34287, 34288, 34289, 34290, 34291, 34292, 34293, 34295, 34420, 34421, 34423, 34428, 34429, 34430, 34431, 34432, 34433, 34434, 34436, 34441, 34442, 34445, 34446, 34447, 34448, 34449, 34450, 34451, 34452, 34453, 34460, 34461, 34464, 34465, 34470, 34471, 34472, 34473, 34474, 34475, 34476, 34477, 34478, 34479, 34480, 34481, 34482, 34483, 34484, 34487, 34488, 34489, 34491, 34492, 34498, 34601, 34602, 34603, 34604, 34605, 34606, 34607, 34608, 34609, 34610, 34611, 34613, 34614, 34636, 34637, 34638, 34639, 34652, 34653, 34654, 34655, 34656, 34660, 34661, 34667, 34668, 34669, 34673, 34674, 34677, 34679, 34680, 34681, 34682, 34683, 34684, 34685, 34688, 34689, 34690, 34691, 34692, 34695, 34697, 34698, 34705, 34711, 34712, 34713, 34714, 34715, 34729, 34731, 34734, 34736, 34737, 34739, 34740, 34741, 34742, 34743, 34744, 34745, 34746, 34747, 34748, 34749, 34753, 34755, 34756, 34758, 34759, 34760, 34761, 34762, 34769, 34770, 34771, 34772, 34773, 34777, 34778, 34785, 34786, 34787, 34788, 34789, 34797, 34945, 34946, 34947, 34948, 34949, 34950, 34951, 34952, 34953, 34954, 34956, 34957, 34958, 34972, 34973, 34974, 34979, 34981, 34982, 34983, 34984, 34985, 34986, 34987, 34988, 34990, 34991, 34992, 34994, 34995, 34996, 34997
Virginia includes the following zip codes:
20101, 20102, 20103, 20104, 20105, 20106, 20108, 20109, 20110, 20111, 20112, 20113, 20115, 20116, 20117, 20118, 20119, 20120, 20121, 20122, 20124, 20128, 20129, 20130, 20131, 20132, 20134, 20135, 20136, 20137, 20138, 20139, 20140, 20141, 20142, 20143, 20144, 20146, 20147, 20148, 20149, 20151, 20152, 20153, 20155, 20156, 20158, 20159, 20160, 20163, 20164, 20165, 20166, 20167, 20168, 20169, 20170, 20171, 20172, 20175, 20176, 20177, 20178, 20180, 20181, 20182, 20184, 20185, 20186, 20187, 20188, 20189, 20190, 20191, 20192, 20194, 20195, 20196, 20197, 20198, 20598, 22003, 22009, 22015, 22025, 22026, 22027, 22030, 22031, 22032, 22033, 22034, 22035, 22036, 22037, 22038, 22039, 22040, 22041, 22042, 22043, 22044, 22046, 22060, 22066, 22067, 22079, 22081, 22082, 22095, 22096, 22101, 22102, 22103, 22106, 22107, 22108, 22109, 22116, 22118, 22119, 22121, 22122, 22124, 22125, 22134, 22135, 22150, 22151, 22152, 22153, 22156, 22158, 22159, 22160, 22161, 22172, 22180, 22181, 22182, 22183, 22185, 22191, 22192, 22193, 22194, 22195, 22199, 22201, 22202, 22203, 22204, 22205, 22206, 22207, 22209, 22210, 22211, 22212, 22213, 22214, 22215, 22216, 22217, 22219, 22225, 22226, 22227, 22230, 22240, 22241, 22242, 22243, 22244, 22245, 22246, 22301, 22302, 22303, 22304, 22305, 22306, 22307, 22308, 22309, 22310, 22311, 22312, 22313, 22314, 22315, 22320, 22331, 22332, 22333, 22334, 22350, 22401, 22402, 22403, 22404, 22405, 22406, 22407, 22408, 22412, 22427, 22428, 22430, 22432, 22433, 22435, 22436, 22437, 22438, 22442, 22443, 22446, 22448, 22451, 22454, 22456, 22460, 22463, 22469, 22471, 22472, 22473, 22476, 22480, 22481, 22482, 22485, 22488, 22501, 22503, 22504, 22507, 22508, 22509, 22511, 22513, 22514, 22517, 22520, 22523, 22524, 22526, 22528, 22529, 22530, 22534, 22535, 22538, 22539, 22542, 22544, 22545, 22546, 22547, 22548, 22551, 22552, 22553, 22554, 22555, 22556, 22558, 22560, 22565, 22567, 22570, 22572, 22576, 22577, 22578, 22579, 22580, 22581, 22601, 22602, 22603, 22604, 22610, 22611, 22620, 22622, 22623, 22624, 22625, 22626, 22627, 22630, 22637, 22639, 22640, 22641, 22642, 22643, 22644, 22645, 22646, 22649, 22650, 22652, 22654, 22655, 22656, 22657, 22660, 22663, 22664, 22701, 22709, 22711, 22712, 22713, 22714, 22715, 22716, 22718, 22719, 22720, 22722, 22723, 22724, 22725, 22726, 22727, 22728, 22729, 22730, 22731, 22732, 22733, 22734, 22735, 22736, 22737, 22738, 22739, 22740, 22741, 22742, 22743, 22746, 22747, 22748, 22749, 22801, 22802, 22803, 22807, 22810, 22811, 22812, 22815, 22820, 22821, 22824, 22827, 22830, 22831, 22832, 22833, 22834, 22835, 22840, 22841, 22842, 22843, 22844, 22845, 22846, 22847, 22848, 22849, 22850, 22851, 22853, 22901, 22902, 22903, 22904, 22905, 22906, 22907, 22908, 22909, 22910, 22911, 22920, 22922, 22923, 22924, 22931, 22932, 22935, 22936, 22937, 22938, 22939, 22940, 22942, 22943, 22945, 22946, 22947, 22948, 22949, 22952, 22957, 22958, 22959, 22960, 22963, 22964, 22965, 22967, 22968, 22969, 22971, 22972, 22973, 22974, 22976, 22980, 22987, 22989, 23001, 23002, 23003, 23004, 23005, 23009, 23011, 23014, 23015, 23018, 23021, 23022, 23023, 23024, 23025, 23027, 23030, 23031, 23032, 23035, 23038, 23039, 23040, 23043, 23045, 23047, 23050, 23055, 23056, 23058, 23059, 23060, 23061, 23062, 23063, 23064, 23065, 23066, 23067, 23068, 23069, 23070, 23071, 23072, 23075, 23076, 23079, 23081, 23083, 23084, 23085, 23086, 23089, 23090, 23091, 23092, 23093, 23102, 23103, 23105, 23106, 23107, 23108, 23109, 23110, 23111, 23112, 23113, 23114, 23115, 23116, 23117, 23119, 23120, 23123, 23124, 23125, 23126, 23127, 23128, 23129, 23130, 23131, 23138, 23139, 23140, 23141, 23146, 23147, 23148, 23149, 23150, 23153, 23154, 23155, 23156, 23160, 23161, 23162, 23163, 23168, 23169, 23170, 23173, 23175, 23176, 23177, 23178, 23180, 23181, 23183, 23184, 23185, 23186, 23187, 23188, 23190, 23192, 23218, 23219, 23220, 23221, 23222, 23223, 23224, 23225, 23226, 23227, 23228, 23229, 23230, 23231, 23232, 23233, 23234, 23235, 23236, 23237, 23238, 23241, 23242, 23249, 23250, 23255, 23260, 23261, 23269, 23273, 23274, 23276, 23278, 23279, 23282, 23284, 23285, 23286, 23288, 23289, 23290, 23291, 23292, 23293, 23294, 23295, 23297, 23298, 23301, 23302, 23303, 23304, 23306, 23307, 23308, 23310, 23313, 23314, 23315, 23316, 23320, 23321, 23322, 23323, 23324, 23325, 23326, 23327, 23328, 23336, 23337, 23341, 23345, 23347, 23350, 23354, 23356, 23357, 23358, 23359, 23389, 23395, 23396, 23397, 23398, 23399, 23401, 23404, 23405, 23407, 23408, 23409, 23410, 23412, 23413, 23414, 23415, 23416, 23417, 23418, 23419, 23420, 23421, 23422, 23423, 23424, 23426, 23427, 23429, 23430, 23431, 23432, 23433, 23434, 23435, 23436, 23437, 23438, 23439, 23440, 23441, 23442, 23443, 23450, 23451, 23452, 23453, 23454, 23455, 23456, 23457, 23458, 23459, 23460, 23461, 23462, 23463, 23464, 23465, 23466, 23467, 23471, 23479, 23480, 23482, 23483, 23486, 23487, 23488, 23501, 23502, 23503, 23504, 23505, 23506, 23507, 23508, 23509, 23510, 23511, 23513, 23514, 23515, 23517, 23518, 23519, 23523, 23529, 23541, 23551, 23601, 23602, 23603, 23604, 23605, 23606, 23607, 23608, 23609, 23612, 23628, 23630, 23651, 23661, 23662, 23663, 23664, 23665, 23666, 23667, 23668, 23669, 23670, 23681, 23690, 23691, 23692, 23693, 23694, 23696, 23701, 23702, 23703, 23704, 23705, 23707, 23708, 23709, 23801, 23803, 23804, 23805, 23806, 23821, 23822, 23824, 23827, 23828, 23829, 23830, 23831, 23832, 23833, 23834, 23836, 23837, 23838, 23839, 23840, 23841, 23842, 23843, 23844, 23845, 23846, 23847, 23850, 23851, 23856, 23857, 23860, 23866, 23867, 23868, 23870, 23872, 23873, 23874, 23875, 23876, 23878, 23879, 23881, 23882, 23883, 23884, 23885, 23887, 23888, 23889, 23890, 23891, 23893, 23894, 23897, 23898, 23899, 23901, 23909, 23915, 23917, 23919, 23920, 23921, 23922, 23923, 23924, 23927, 23930, 23934, 23936, 23937, 23938, 23939, 23941, 23942, 23943, 23944, 23947, 23950, 23952, 23954, 23955, 23958, 23959, 23960, 23962, 23963, 23964, 23966, 23967, 23968, 23970, 23974, 23976, 24001, 24002, 24003, 24004, 24005, 24006, 24007, 24008, 24009, 24010, 24011, 24012, 24013, 24014, 24015, 24016, 24017, 24018, 24019, 24020, 24022, 24023, 24024, 24025, 24026, 24027, 24028, 24029, 24030, 24031, 24032, 24033, 24034, 24035, 24036, 24037, 24038, 24040, 24042, 24043, 24050, 24053, 24054, 24055, 24058, 24059, 24060, 24061, 24062, 24063, 24064, 24065, 24066, 24067, 24068, 24069, 24070, 24072, 24073, 24076, 24077, 24078, 24079, 24082, 24083, 24084, 24085, 24086, 24087, 24088, 24089, 24090, 24091, 24092, 24093, 24095, 24101, 24102, 24104, 24105, 24111, 24112, 24113, 24114, 24115, 24120, 24121, 24122, 24124, 24126, 24127, 24128, 24129, 24130, 24131, 24132, 24133, 24134, 24136, 24137, 24138, 24139, 24141, 24142, 24143, 24146, 24147, 24148, 24149, 24150, 24151, 24153, 24155, 24157, 24161, 24162, 24165, 24167, 24168, 24171, 24174, 24175, 24176, 24177, 24178, 24179, 24184, 24185, 24201, 24202, 24203, 24205, 24209, 24210, 24211, 24212, 24215, 24216, 24217, 24218, 24219, 24220, 24221, 24224, 24225, 24226, 24228, 24230, 24236, 24237, 24239, 24243, 24244, 24245, 24246, 24248, 24250, 24251, 24256, 24258, 24260, 24263, 24265, 24266, 24269, 24270, 24271, 24272, 24273, 24277, 24279, 24280, 24281, 24282, 24283, 24290, 24292, 24293, 24301, 24311, 24312, 24313, 24314, 24315, 24316, 24317, 24318, 24319, 24322, 24323, 24324, 24325, 24326, 24327, 24328, 24330, 24333, 24340, 24343, 24347, 24348, 24350, 24351, 24352, 24354, 24360, 24361, 24363, 24366, 24368, 24370, 24374, 24375, 24377, 24378, 24380, 24381, 24382, 24401, 24402, 24411, 24412, 24413, 24415, 24416, 24421, 24422, 24426, 24430, 24431, 24432, 24433, 24435, 24437, 24438, 24439, 24440, 24441, 24442, 24445, 24448, 24450, 24457, 24458, 24459, 24460, 24463, 24464, 24465, 24467, 24469, 24471, 24472, 24473, 24474, 24476, 24477, 24479, 24482, 24483, 24484, 24485, 24486, 24487, 24501, 24502, 24503, 24504, 24505, 24506, 24513, 24514, 24515, 24517, 24520, 24521, 24522, 24523, 24526, 24527, 24528, 24529, 24530, 24531, 24533, 24534, 24535, 24536, 24538, 24539, 24540, 24541, 24543, 24549, 24550, 24551, 24553, 24554, 24555, 24556, 24557, 24558, 24562, 24563, 24565, 24566, 24569, 24570, 24571, 24572, 24574, 24576, 24577, 24578, 24579, 24580, 24581, 24586, 24588, 24589, 24590, 24592, 24593, 24594, 24595, 24597, 24598, 24599, 24601, 24602, 24603, 24604, 24605, 24606, 24607, 24608, 24609, 24612, 24613, 24614, 24619, 24620, 24622, 24624, 24627, 24628, 24630, 24631, 24634, 24635, 24637, 24639, 24640, 24641, 24646, 24647, 24649, 24651, 24656, 24657, 24658
Frequently Asked Questions