97%
of customers
recommend us
Moving From Florida to Georgia
Published on 2020-09-24
Moving to a new home is always exciting, and moving to a whole different state with diverse neighborhoods and southern charm with an awesome cultural scene adds an extra layer of adventure and complication to the endeavor. On average, 3 million Americans relocate to another state each year- typically for job opportunities and to attend Georgia institute or Emory University. Moving from Florida to Georgia Atlanta might just be over the state line, but it could be 700 miles if you go all the way from Miami to northern Georgia. And there is a lot of territory like the Fort Benning military base to cover in between. The average interstate relocation cost about $4,100, so it makes sense to look carefully for the right professional moving company before making Florida to Georgia.
If you're looking for top-rated movers from Florida to Georgia, you've come to the right place! At our professional moving company, we pride ourselves on providing quality moving services that are reliable and affordable. Moving to Georgia from Florida for your personal belongings can be stressful, so we do everything we can to make it as smooth and easy as possible for our clients.
We offer moving services, including packing and unpacking, loading and unloading, and cleaning. We also provide bubble wrap and boxes free of charge to our clients. Our team of professional movers is experienced and knowledgeable and will work diligently to get your belongings safely to their destination.
In addition, our company is licensed and insured, so you can rest assured that your belongings are in good hands.
Georgia is the most beautiful place in the united states. There are different opportunities in Atlanta, Georgia for growing up. The cost of living in Georgia vs florida, Georgia is more affordable than florida because of the booming economy, low taxes, and median home price lower, cost of living is low on the national average than Florida.
| Florida to Georgia | Distance | 2 BR | 3 BR | 4 BR |
| --- | --- | --- | --- | --- |
| Jacksonville, FL to Atlanta, GA | 286 miles | $2,455 – $3,050 | $3,580 – $4,713 | $4,713 – $6,766 |
| Miami, FL to Augusta, GA | 539 miles | $2,837 – $3,546 | $4,179 – $5,526 | $5,526 – $7,982 |
| Tampa, FL to Columbus, GA | 418 miles | $2,690 – $3,356 | $3,949 – $5,215 | $5,215 – $7,518 |
| Orlando, FL to Macon, GA | 326 miles | $2,517 – $3,130 | $3,676 – $4,842 | $4,842 – $6,957 |
| Hialeah, FL to Savannah, GA | 427 miles | $2,692 – $3,359 | $3,953 – $5,220 | $5,220 – $7,525 |
| Tallahassee, FL to Athens, GA | 248 miles | $2,378 – $2,949 | $3,458 – $4,547 | $4,547 – $6,519 |
| Cape Coral, FL to Sandy Springs, GA | 520 miles | $2,839 – $3,549 | $4,182 – $5,531 | $5,531 – $7,990 |
| Fort Lauderdale, FL to Macon, GA | 509 miles | $2,835 – $3,545 | $4,176 – $5,523 | $5,523 – $7,977 |
| Pembroke Pines, FL to Albany, GA | 448 miles | $2,682 – $3,346 | $3,937 – $5,198 | $5,198 – $7,490 |
| Hollywood, FL to Johns Creek, GA | 604 miles | $3,007 – $3,769 | $4,448 – $5,894 | $5,894 – $8,534 |
Finding the right company to handle your move from north or south Florida to Georgia will require some time, but with some effort, you can find a great partner and rest assured that your move will proceed smoothly. You have a lot to do, and you don't need the stress of wondering if you have engaged a shady operator. The good news is that most moving companies are honest and hard-working, just like you. There are small independent firms and others that work as agents of national van lines or franchisees of major chains. No matter which kind of business you choose, you can find a young professionals that will take care of your family's important belongings and get you situated in your new home.
The best way to start the process of finding a mover is by weeding out movers that do not register with the FMCSA. The Federal Motor Carrier Safety Administration is the part of the Department of Transportation that regulates moving companies, as well as buses and other commercial motor vehicles. While its primary goal is to decrease the number of deaths, injuries and cases of missing belongings caused by accidents during interstate commerce, FMCSA also works to protect consumers from fraud perpetrated by movers and brokers. By registering, the movers agree to abide by the rules that FMCSA established.
You can go to the FMCSA website and learn about the requirements movers and brokers must follow to maintain compliance with these federal regulations. There is a helpful publication available there (and the long distance  moving companies will also make this available to you) titled Your Rights and Responsibilities When You Are Moving. In just 25 easy-to-read pages, the pamphlet explains the key terms you need to understand about moving companies from Florida to Georgia and tells you what the long distance Florida movers must do to comply with federal requirements. It also details your responsibilities as a consumer.
Contact an agent using our Texas dmv phone by filling out the fast quote form and get your next low cost long distance move started today!
Good Georgia movers that you want to do business with will take the time necessary to reassure you about the moving services and process. If interstate movers are hesitant to come to your residence to complete a visual inspection of the household goods you want to move, that is a red flag. That physical survey is one of the requirements for moves from Florida to Georgia, and the mover should be happy to do it. If the company asks you to waive the requirement and wants to produce an estimate based on your verbal description of the shipment, choose another mover.
After the survey or walkthrough, the mover will give you an inventory of not a few belongings but all, which is sometimes called a cube sheet or a table of measurements. This is a comprehensive list of everything in your house that you tell them you are moving. Read through it and verify that it includes everything. The inventory must be accurate because it is the basis for the weight estimate, which in turn provides the bulk of the cost of the move. The critical element in pricing a long-haul move is the weight and distance, which comprise the line haul charges. Essentially, it is the cost of transportation. The rest of the quote consists of the labor costs for loading and unloading the truck and any other moving services you may request or need, such as packing of boxes, crating specialty items for transport, extra labor for stair carries, security deposit etc. You may also have to pay for some things that you can't control, like storage, if you have to spend time in temporary housing at your destination before you can accept the delivery of your shipment. Your long distance full-service moving company will be able to manage the delivery of your load into storage and then to your new home when you can accept it.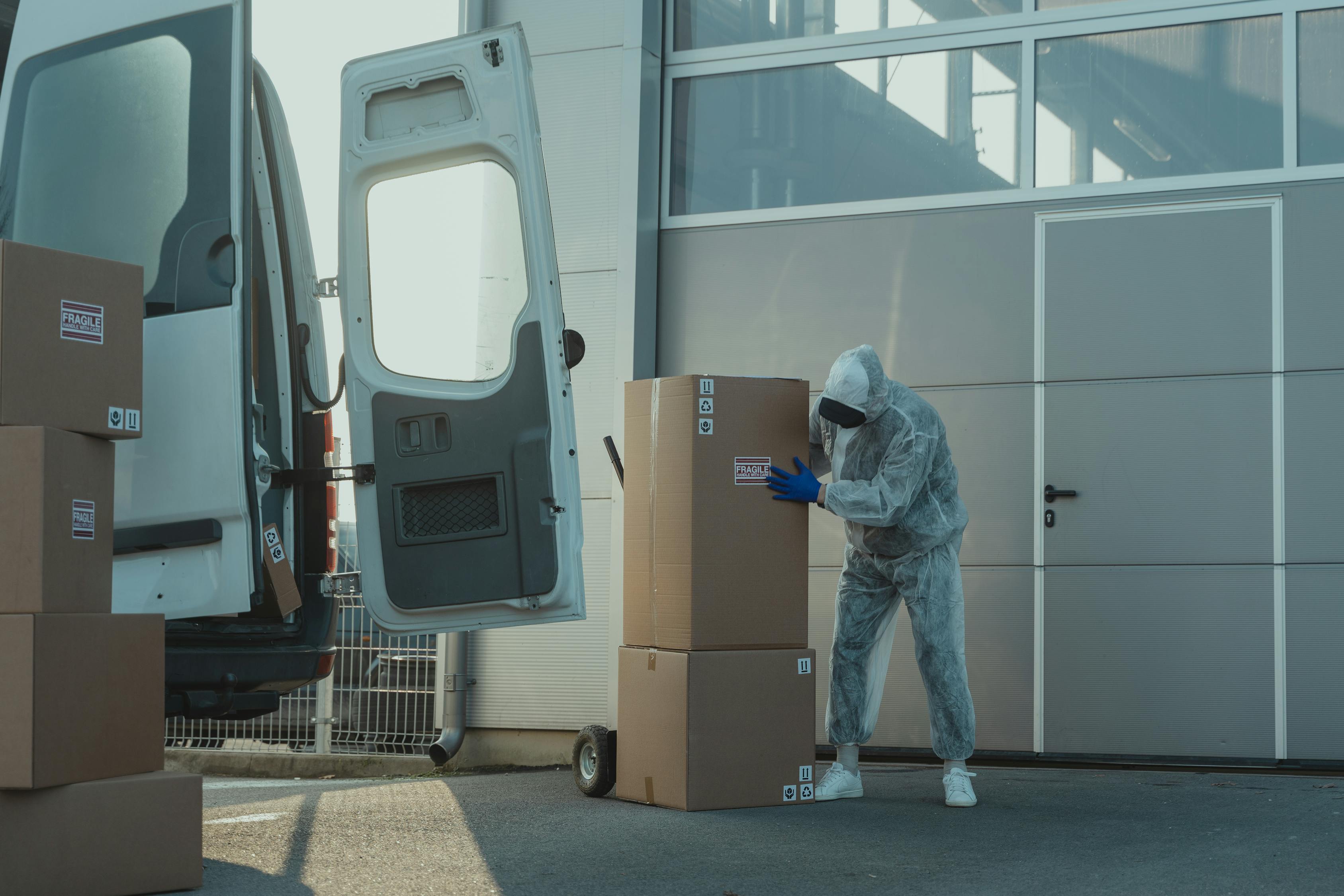 Weather
 In the climate of Atlanta, Georgia, the winter is short, cold, and wet, and the summer is hot and sticky. Georgia has beautiful outdoors, with loads of beaches, 55+ state parks, dozens of mountains, and a coastal landscape. The most excellent places are famous to visit, such as Okefenokee Swamp, Cumberland Island, Providence Canyon State Park, Lumpkin, Callaway Gardens, Pine Mountain, Tallulah Falls, Golden Isles of Georgia, Jimmy Carter National Historic Site, Plains, and Amicalola Falls.
Job Opportunities
Are you a young professional graduates entrepreneurs? Georgia is the best place for you because if you want to be passionate about accessing a new market, high skill, and low cost to start a new business Georgia is best for you.
Affordability
In comparison to the national average, Georgia has lower costs for rent, gasoline, and property taxes so that you can afford the different services at lower costs. In Georgia, you can choose the top rank and most highlighted schools, colleges universities for your child and your further study.
In the moving industry, the best estimate for you depends on you and your circumstances and comes as a free quote. What matters is that you understand the difference between the types of moving services costs and how the choice can impact what you pay. If you get a non-binding estimate, the professional moving company tells you what they think the shipment weighs and what it will cost to move if they are right. If they are correct, no surprises when you accept delivery, and they hand over the invoice. But if the representative who assessed the weight was way off, the bill could be quite a bit higher, and you must pay it. Note: there is a limit to what the company can ask you to pay on the day of delivery, but not on what they can bill you for later. A company that is looking to deceive you may conflate the two things, so be wary.  
With a binding estimate, you have a guaranteed price. If the mover underestimates the weight, the price doesn't increase, unless you add something that isn't on the inventory or request additional services. There are some services you may have to pay for unexpectedly at the destination. These are called impracticable operations, and they aren't frequent, but be prepared if you need to pay for extra labor. These fees generally result from obstacles to delivery, such as parking problems that require a shuttle, or logistic issues like narrow stairways or challenging driveways. Again, there are limits to the amount that you will have to pay on the delivery day, but more may be billed to you later.
Finally, there is a binding not-to-exceed estimate, which can go down, but not up. If the shipment's weight is less than the company predicted, the line-haul charges will be lower, but if the weight is higher, the price will remain constant.
Fortunately, most moves with reputable moving companies are handled professionally and proceed smoothly when moving from Florida to any city in Georgia. But things can go wrong. Top movers must inform you in advance about their dispute settlement and arbitration programs, and they will offer you two choices for protecting the value of your shipment. Make sure that you understand the options and choose the one that is right for you. If you have items of exceptional value, consider making special arrangements to protect them. If something is lost or damaged, report the problem to the mover as soon as you discover it, and try to resolve it with the mover. If you are not able to obtain a satisfactory result, proceed to the arbitration. FMCSA reports that while many customers file claims, most achieve resolution without litigation. Remember, that's another good reason to stick with movers registered with the DOT.
Georgia is a wonderful area for young specialists, university grads, as well as entrepreneurs. Accessibility to new markets, an extremely knowledgeable workforce, and the low cost of operating are among the reasons why services are so successful in Georgia. When to relocate to Georgia depends on when you require it and when it's convenient for you. If you are preparing to move in the summer, you need to book a minimum of 4-5 weeks prior to moving, because it's the busiest time for the relocating company. For the rest of the time, we can put you on the schedule a week before the relocation.
Yet any time of year, with Three Movers it will be the most effective relocating experience and the most effective service for our customers.
Jacksonville to Atlanta
Miami to Atlanta
Tampa to Atlanta
Orlando to Atlanta
St.Petersburg to Atlanta
Hialeah to Atlanta
Tallahassee to Atlanta
Port St Lucie to Atlanta
Cape Coral to Atlanta
Fort Lauderdale to Atlanta
Pembroke Pines to Atlanta
Hollywood to Atlanta
Miramar to Atlanta
Coral Springs to Atlanta
Gainesville to Atlanta
Lehigh Acres to Atlanta
Brandon to Atlanta
Clearwater to Atlanta
Palm Bay to Atlanta
Miami Gardens to Atlanta
Spring Hill to Atlanta
Pompano Beach to Atlanta
West Palm Beach to Atlanta
Davie to Atlanta
Lakeland to Atlanta
Boca Raton to Atlanta
Jacksonville to Savannah
Miami to Savannah
Tampa to Savannah
Orlando to Savannah
St.Petersburg to Savannah
Hialeah to Savannah
Tallahassee to Savannah
Port St Lucie to Savannah
Cape Coral to Savannah
Fort Lauderdale to Savannah
Pembroke Pines to Savannah
Hollywood to Savannah
Miramar to Savannah
Coral Springs to Savannah
Gainesville to Savannah
Lehigh Acres to Savannah
Brandon to Savannah
Clearwater to Savannah
Palm Bay to Savannah
Miami Gardens to Savannah
Spring Hill to Savannah
Pompano Beach to Savannah
West Palm Beach to Savannah
Davie to Savannah
Lakeland to Savannah
Boca Raton to Savannah
Jacksonville to Canton
Miami to Canton
Tampa to Canton
Orlando to Canton
St.Petersburg to Canton
Hialeah to Canton
Tallahassee to Canton
Port St Lucie to Canton
Cape Coral to Canton
Fort Lauderdale to Canton
Pembroke Pines to Canton
Hollywood to Canton
Miramar to Canton
Coral Springs to Canton
Gainesville to Canton
Lehigh Acres to Canton
Brandon to Canton
Clearwater to Canton
Palm Bay to Canton
Miami Gardens to Canton
Spring Hill to Canton
Pompano Beach to Canton
West Palm Beach to Canton
Davie to Canton
Lakeland to Canton
Boca Raton to Canton
Jacksonville to Chamblee
Miami to Chamblee
Tampa to Chamblee
Orlando to Chamblee
St.Petersburg to Chamblee
Hialeah to Chamblee
Tallahassee to Chamblee
Port St Lucie to Chamblee
Cape Coral to Chamblee
Fort Lauderdale to Chamblee
Pembroke Pines to Chamblee
Hollywood to Chamblee
Miramar to Chamblee
Coral Springs to Chamblee
Gainesville to Chamblee
Lehigh Acres to Chamblee
Brandon to Chamblee
Clearwater to Chamblee
Palm Bay to Chamblee
Miami Gardens to Chamblee
Spring Hill to Chamblee
Pompano Beach to Chamblee
West Palm Beach to Chamblee
Davie to Chamblee
Lakeland to Chamblee
Boca Raton to Chamblee
Jacksonville to East-Point
Miami to East-Point
Tampa to East-Point
Orlando to East-Point
St.Petersburg to East-Point
Hialeah to East-Point
Tallahassee to East-Point
Port St Lucie to East-Point
Cape Coral to East-Point
Fort Lauderdale to East-Point
Pembroke Pines to East-Point
Hollywood to East-Point
Miramar to East-Point
Coral Springs to East-Point
Gainesville to East-Point
Lehigh Acres to East-Point
Brandon to East-Point
Clearwater to East-Point
Palm Bay to East-Point
Miami Gardens to East-Point
Spring Hill to East-Point
Pompano Beach to East-Point
West Palm Beach to East-Point
Davie to East-Point
Lakeland to East-Point
Boca Raton to East-Point
Jacksonville to Evans
Miami to Evans
Tampa to Evans
Orlando to Evans
St.Petersburg to Evans
Hialeah to Evans
Tallahassee to Evans
Port St Lucie to Evans
Cape Coral to Evans
Fort Lauderdale to Evans
Pembroke Pines to Evans
Hollywood to Evans
Miramar to Evans
Coral Springs to Evans
Gainesville to Evans
Lehigh Acres to Evans
Brandon to Evans
Clearwater to Evans
Palm Bay to Evans
Miami Gardens to Evans
Spring Hill to Evans
Pompano Beach to Evans
West Palm Beach to Evans
Davie to Evans
Lakeland to Evans
Boca Raton to Evans
Florida includes the following zip codes:
32003, 32004, 32006, 32007, 32008, 32009, 32011, 32013, 32024, 32025, 32030, 32033, 32034, 32035, 32038, 32040, 32041, 32042, 32043, 32044, 32046, 32050, 32052, 32053, 32054, 32055, 32056, 32058, 32059, 32060, 32061, 32062, 32063, 32064, 32065, 32066, 32067, 32068, 32071, 32073, 32079, 32080, 32081, 32082, 32083, 32084, 32085, 32086, 32087, 32091, 32092, 32094, 32095, 32096, 32097, 32099, 32102, 32105, 32110, 32111, 32112, 32113, 32114, 32115, 32116, 32117, 32118, 32119, 32120, 32121, 32122, 32123, 32124, 32125, 32126, 32127, 32128, 32129, 32130, 32131, 32132, 32133, 32134, 32135, 32136, 32137, 32138, 32139, 32140, 32141, 32142, 32143, 32145, 32147, 32148, 32149, 32157, 32158, 32159, 32160, 32162, 32163, 32164, 32168, 32169, 32170, 32173, 32174, 32175, 32176, 32177, 32178, 32179, 32180, 32181, 32182, 32183, 32185, 32187, 32189, 32190, 32192, 32193, 32195, 32198, 32201, 32202, 32203, 32204, 32205, 32206, 32207, 32208, 32209, 32210, 32211, 32212, 32214, 32216, 32217, 32218, 32219, 32220, 32221, 32222, 32223, 32224, 32225, 32226, 32227, 32228, 32229, 32231, 32232, 32233, 32234, 32235, 32236, 32238, 32239, 32240, 32241, 32244, 32245, 32246, 32247, 32250, 32254, 32255, 32256, 32257, 32258, 32259, 32260, 32266, 32277, 32301, 32302, 32303, 32304, 32305, 32306, 32307, 32308, 32309, 32310, 32311, 32312, 32313, 32314, 32315, 32316, 32317, 32318, 32320, 32321, 32322, 32323, 32324, 32326, 32327, 32328, 32329, 32330, 32331, 32332, 32333, 32334, 32335, 32336, 32337, 32340, 32341, 32343, 32344, 32345, 32346, 32347, 32348, 32350, 32351, 32352, 32353, 32355, 32356, 32357, 32358, 32359, 32360, 32361, 32362, 32399, 32401, 32402, 32403, 32404, 32405, 32406, 32407, 32408, 32409, 32410, 32411, 32412, 32413, 32417, 32420, 32421, 32422, 32423, 32424, 32425, 32426, 32427, 32428, 32430, 32431, 32432, 32433, 32434, 32435, 32437, 32438, 32439, 32440, 32442, 32443, 32444, 32445, 32446, 32447, 32448, 32449, 32452, 32455, 32456, 32457, 32459, 32460, 32461, 32462, 32463, 32464, 32465, 32466, 32501, 32502, 32503, 32504, 32505, 32506, 32507, 32508, 32509, 32511, 32512, 32513, 32514, 32516, 32520, 32521, 32522, 32523, 32524, 32526, 32530, 32531, 32533, 32534, 32535, 32536, 32537, 32538, 32539, 32540, 32541, 32542, 32544, 32547, 32548, 32549, 32550, 32559, 32560, 32561, 32562, 32563, 32564, 32565, 32566, 32567, 32568, 32569, 32570, 32571, 32572, 32577, 32578, 32579, 32580, 32583, 32588, 32591, 32601, 32602, 32603, 32604, 32605, 32606, 32607, 32608, 32609, 32610, 32611, 32612, 32614, 32615, 32616, 32617, 32618, 32619, 32621, 32622, 32625, 32626, 32627, 32628, 32631, 32633, 32634, 32635, 32639, 32640, 32641, 32643, 32644, 32648, 32653, 32654, 32655, 32656, 32658, 32662, 32663, 32664, 32666, 32667, 32668, 32669, 32680, 32681, 32683, 32686, 32692, 32693, 32694, 32696, 32697, 32701, 32702, 32703, 32704, 32706, 32707, 32708, 32709, 32710, 32712, 32713, 32714, 32715, 32716, 32718, 32719, 32720, 32721, 32722, 32723, 32724, 32725, 32726, 32727, 32728, 32730, 32732, 32733, 32735, 32736, 32738, 32739, 32744, 32745, 32746, 32747, 32750, 32751, 32752, 32753, 32754, 32756, 32757, 32759, 32762, 32763, 32764, 32765, 32766, 32767, 32768, 32771, 32772, 32773, 32774, 32775, 32776, 32777, 32778, 32779, 32780, 32781, 32783, 32784, 32789, 32790, 32791, 32792, 32793, 32794, 32795, 32796, 32798, 32799, 32801, 32802, 32803, 32804, 32805, 32806, 32807, 32808, 32809, 32810, 32811, 32812, 32814, 32815, 32816, 32817, 32818, 32819, 32820, 32821, 32822, 32824, 32825, 32826, 32827, 32828, 32829, 32830, 32831, 32832, 32833, 32834, 32835, 32836, 32837, 32839, 32853, 32854, 32855, 32856, 32857, 32858, 32859, 32860, 32861, 32862, 32867, 32868, 32869, 32872, 32877, 32878, 32885, 32886, 32887, 32891, 32896, 32897, 32899, 32901, 32902, 32903, 32904, 32905, 32906, 32907, 32908, 32909, 32910, 32911, 32912, 32919, 32920, 32922, 32923, 32924, 32925, 32926, 32927, 32931, 32932, 32934, 32935, 32936, 32937, 32940, 32941, 32948, 32949, 32950, 32951, 32952, 32953, 32954, 32955, 32956, 32957, 32958, 32959, 32960, 32961, 32962, 32963, 32964, 32965, 32966, 32967, 32968, 32969, 32970, 32971, 32976, 32978, 33001, 33002, 33004, 33008, 33009, 33010, 33011, 33012, 33013, 33014, 33015, 33016, 33017, 33018, 33019, 33020, 33021, 33022, 33023, 33024, 33025, 33026, 33026, 33027, 33028, 33029, 33030, 33031, 33032, 33033, 33034, 33035, 33036, 33037, 33039, 33040, 33041, 33042, 33043, 33045, 33050, 33051, 33052, 33054, 33055, 33056, 33060, 33061, 33062, 33063, 33064, 33065, 33066, 33067, 33068, 33069, 33070, 33071, 33072, 33073, 33074, 33075, 33076, 33077, 33081, 33082, 33083, 33084, 33090, 33092, 33093, 33097, 33101, 33102, 33106, 33109, 33111, 33112, 33114, 33116, 33119, 33122, 33124, 33125, 33126, 33127, 33128, 33129, 33130, 33131, 33132, 33133, 33134, 33135, 33136, 33137, 33138, 33139, 33140, 33141, 33142, 33143, 33144, 33145, 33146, 33147, 33149, 33150, 33151, 33152, 33153, 33154, 33155, 33156, 33157, 33158, 33160, 33161, 33162, 33163, 33164, 33165, 33166, 33167, 33168, 33169, 33170, 33172, 33173, 33174, 33175, 33176, 33177, 33178, 33179, 33180, 33181, 33182, 33183, 33184, 33185, 33186, 33187, 33188, 33189, 33190, 33191, 33192, 33193, 33194, 33195, 33196, 33197, 33198, 33199, 33206, 33222, 33231, 33233, 33234, 33238, 33239, 33242, 33243, 33245, 33247, 33255, 33256, 33257, 33261, 33265, 33266, 33269, 33280, 33283, 33296, 33299, 33301, 33302, 33303, 33304, 33305, 33306, 33307, 33308, 33309, 33310, 33311, 33312, 33313, 33314, 33315, 33316, 33317, 33318, 33319, 33320, 33321, 33322, 33323, 33324, 33325, 33326, 33327, 33328, 33329, 33330, 33331, 33332, 33334, 33335, 33336, 33337, 33338, 33339, 33340, 33345, 33346, 33348, 33349, 33351, 33355, 33359, 33388, 33394, 33401, 33402, 33403, 33404, 33405, 33406, 33407, 33408, 33409, 33410, 33411, 33411, 33412, 33412, 33413, 33414, 33414, 33415, 33416, 33417, 33418, 33419, 33420, 33421, 33422, 33424, 33425, 33426, 33427, 33428, 33429, 33430, 33431, 33432, 33433, 33434, 33435, 33436, 33437, 33438, 33440, 33441, 33442, 33443, 33444, 33445, 33446, 33448, 33449, 33454, 33455, 33458, 33459, 33460, 33461, 33462, 33463, 33464, 33465, 33466, 33467, 33468, 33469, 33470, 33471, 33472, 33473, 33474, 33475, 33476, 33477, 33478, 33480, 33481, 33482, 33483, 33484, 33486, 33487, 33488, 33493, 33496, 33497, 33498, 33499, 33503, 33508, 33509, 33510, 33511, 33513, 33514, 33521, 33523, 33524, 33525, 33526, 33527, 33530, 33534, 33537, 33538, 33539, 33540, 33541, 33542, 33543, 33544, 33545, 33547, 33548, 33549, 33550, 33556, 33558, 33559, 33563, 33564, 33565, 33566, 33567, 33568, 33569, 33570, 33571, 33572, 33573, 33574, 33575, 33576, 33578, 33579, 33583, 33584, 33585, 33586, 33587, 33592, 33593, 33594, 33595, 33596, 33597, 33598, 33601, 33602, 33603, 33604, 33605, 33606, 33607, 33608, 33609, 33610, 33611, 33612, 33613, 33614, 33615, 33616, 33617, 33618, 33619, 33620, 33621, 33622, 33623, 33624, 33625, 33626, 33629, 33630, 33631, 33633, 33634, 33635, 33637, 33646, 33647, 33650, 33655, 33660, 33664, 33672, 33673, 33674, 33675, 33677, 33679, 33680, 33681, 33682, 33684, 33685, 33686, 33687, 33688, 33689, 33694, 33701, 33702, 33703, 33704, 33705, 33706, 33707, 33708, 33709, 33710, 33711, 33712, 33713, 33714, 33715, 33716, 33729, 33730, 33731, 33732, 33733, 33734, 33736, 33738, 33740, 33741, 33742, 33743, 33744, 33747, 33755, 33756, 33757, 33758, 33759, 33760, 33761, 33762, 33763, 33764, 33765, 33766, 33767, 33769, 33770, 33771, 33772, 33773, 33774, 33775, 33776, 33777, 33778, 33779, 33780, 33781, 33782, 33784, 33785, 33786, 33801, 33802, 33803, 33804, 33805, 33806, 33807, 33809, 33810, 33811, 33812, 33813, 33815, 33820, 33823, 33825, 33826, 33827, 33830, 33831, 33834, 33835, 33836, 33837, 33838, 33839, 33840, 33841, 33843, 33844, 33845, 33846, 33847, 33848, 33849, 33850, 33851, 33852, 33853, 33854, 33855, 33856, 33857, 33858, 33859, 33860, 33862, 33863, 33865, 33867, 33868, 33870, 33871, 33872, 33873, 33875, 33876, 33877, 33880, 33881, 33882, 33883, 33884, 33885, 33888, 33890, 33896, 33897, 33898, 33901, 33902, 33903, 33904, 33905, 33906, 33907, 33908, 33909, 33910, 33911, 33912, 33913, 33914, 33915, 33916, 33917, 33918, 33919, 33920, 33921, 33922, 33924, 33927, 33928, 33929, 33930, 33931, 33932, 33935, 33936, 33938, 33944, 33945, 33946, 33947, 33948, 33949, 33950, 33951, 33952, 33953, 33954, 33955, 33956, 33957, 33960, 33965, 33966, 33967, 33970, 33971, 33972, 33973, 33974, 33975, 33976, 33980, 33981, 33982, 33983, 33990, 33991, 33993, 33994, 34101, 34102, 34103, 34104, 34105, 34106, 34107, 34108, 34109, 34110, 34112, 34113, 34114, 34116, 34117, 34119, 34120, 34133, 34134, 34135, 34136, 34137, 34138, 34139, 34140, 34141, 34142, 34143, 34145, 34146, 34201, 34202, 34203, 34204, 34205, 34206, 34207, 34208, 34209, 34210, 34211, 34212, 34215, 34216, 34217, 34218, 34219, 34220, 34221, 34222, 34223, 34224, 34228, 34229, 34230, 34231, 34232, 34233, 34234, 34235, 34236, 34237, 34238, 34239, 34240, 34241, 34242, 34243, 34249, 34250, 34251, 34260, 34264, 34265, 34266, 34267, 34268, 34269, 34270, 34272, 34274, 34275, 34276, 34277, 34280, 34281, 34282, 34284, 34285, 34286, 34287, 34288, 34289, 34290, 34291, 34292, 34293, 34295, 34420, 34421, 34423, 34428, 34429, 34430, 34431, 34432, 34433, 34434, 34436, 34441, 34442, 34445, 34446, 34447, 34448, 34449, 34450, 34451, 34452, 34453, 34460, 34461, 34464, 34465, 34470, 34471, 34472, 34473, 34474, 34475, 34476, 34477, 34478, 34479, 34480, 34481, 34482, 34483, 34484, 34487, 34488, 34489, 34491, 34492, 34498, 34601, 34602, 34603, 34604, 34605, 34606, 34607, 34608, 34609, 34610, 34611, 34613, 34614, 34636, 34637, 34638, 34639, 34652, 34653, 34654, 34655, 34656, 34660, 34661, 34667, 34668, 34669, 34673, 34674, 34677, 34679, 34680, 34681, 34682, 34683, 34684, 34685, 34688, 34689, 34690, 34691, 34692, 34695, 34697, 34698, 34705, 34711, 34712, 34713, 34714, 34715, 34729, 34731, 34734, 34736, 34737, 34739, 34740, 34741, 34742, 34743, 34744, 34745, 34746, 34747, 34748, 34749, 34753, 34755, 34756, 34758, 34759, 34760, 34761, 34762, 34769, 34770, 34771, 34772, 34773, 34777, 34778, 34785, 34786, 34787, 34788, 34789, 34797, 34945, 34946, 34947, 34948, 34949, 34950, 34951, 34952, 34953, 34954, 34956, 34957, 34958, 34972, 34973, 34974, 34979, 34981, 34982, 34983, 34984, 34985, 34986, 34987, 34988, 34990, 34991, 34992, 34994, 34995, 34996, 34997
Georgia includes the following zip codes:
30002, 30003, 30004, 30005, 30006, 30007, 30008, 30009, 30010, 30011, 30012, 30013, 30014, 30015, 30016, 30017, 30018, 30019, 30021, 30022, 30023, 30024, 30025, 30026, 30028, 30029, 30030, 30031, 30032, 30033, 30034, 30035, 30036, 30037, 30038, 30039, 30040, 30041, 30042, 30043, 30044, 30045, 30046, 30047, 30048, 30049, 30052, 30054, 30055, 30056, 30058, 30060, 30061, 30062, 30063, 30064, 30065, 30066, 30067, 30068, 30069, 30070, 30071, 30072, 30074, 30075, 30076, 30077, 30078, 30079, 30080, 30081, 30082, 30083, 30084, 30085, 30086, 30087, 30088, 30090, 30091, 30092, 30093, 30094, 30095, 30096, 30097, 30098, 30099, 30101, 30102, 30103, 30104, 30105, 30106, 30107, 30108, 30109, 30110, 30111, 30112, 30113, 30114, 30115, 30116, 30117, 30118, 30119, 30120, 30121, 30122, 30123, 30124, 30125, 30126, 30127, 30129, 30132, 30133, 30134, 30135, 30137, 30138, 30139, 30140, 30141, 30142, 30143, 30144, 30145, 30146, 30147, 30148, 30149, 30150, 30151, 30152, 30153, 30154, 30156, 30157, 30160, 30161, 30162, 30164, 30165, 30168, 30169, 30170, 30171, 30172, 30173, 30175, 30176, 30177, 30178, 30179, 30180, 30182, 30183, 30184, 30185, 30187, 30188, 30189, 30204, 30205, 30206, 30212, 30213, 30214, 30215, 30216, 30217, 30218, 30220, 30222, 30223, 30224, 30228, 30229, 30230, 30233, 30234, 30236, 30237, 30238, 30240, 30241, 30248, 30250, 30251, 30252, 30253, 30256, 30257, 30258, 30259, 30260, 30261, 30263, 30264, 30265, 30266, 30268, 30269, 30270, 30271, 30272, 30273, 30274, 30275, 30276, 30277, 30281, 30284, 30285, 30286, 30287, 30288, 30289, 30290, 30291, 30292, 30293, 30294, 30295, 30296, 30297, 30298, 30301, 30302, 30303, 30304, 30305, 30306, 30307, 30308, 30309, 30310, 30311, 30312, 30313, 30314, 30315, 30316, 30317, 30318, 30319, 30320, 30321, 30322, 30324, 30325, 30326, 30327, 30328, 30329, 30331, 30332, 30333, 30334, 30336, 30337, 30338, 30339, 30340, 30341, 30342, 30343, 30344, 30345, 30346, 30348, 30349, 30350, 30353, 30354, 30355, 30356, 30357, 30358, 30359, 30360, 30361, 30362, 30363, 30364, 30366, 30368, 30369, 30370, 30371, 30374, 30375, 30377, 30378, 30380, 30384, 30385, 30388, 30392, 30394, 30396, 30398, 30401, 30410, 30411, 30412, 30413, 30414, 30415, 30417, 30420, 30421, 30423, 30424, 30425, 30426, 30427, 30428, 30429, 30434, 30436, 30438, 30439, 30441, 30442, 30445, 30446, 30447, 30448, 30449, 30450, 30451, 30452, 30453, 30454, 30455, 30456, 30457, 30458, 30459, 30460, 30461, 30464, 30467, 30470, 30471, 30473, 30474, 30475, 30477, 30499, 30501, 30502, 30503, 30504, 30506, 30507, 30510, 30511, 30512, 30513, 30514, 30515, 30516, 30517, 30518, 30519, 30520, 30521, 30522, 30523, 30525, 30527, 30528, 30529, 30530, 30531, 30533, 30534, 30535, 30536, 30537, 30538, 30539, 30540, 30541, 30542, 30543, 30545, 30546, 30547, 30548, 30549, 30552, 30553, 30554, 30555, 30557, 30558, 30559, 30560, 30562, 30563, 30564, 30565, 30566, 30567, 30568, 30571, 30572, 30573, 30575, 30576, 30577, 30580, 30581, 30582, 30597, 30598, 30599, 30601, 30602, 30603, 30604, 30605, 30606, 30607, 30608, 30609, 30612, 30619, 30620, 30621, 30622, 30623, 30624, 30625, 30627, 30628, 30629, 30630, 30631, 30633, 30634, 30635, 30638, 30639, 30641, 30642, 30643, 30645, 30646, 30647, 30648, 30650, 30655, 30656, 30660, 30662, 30663, 30664, 30665, 30666, 30667, 30668, 30669, 30671, 30673, 30677, 30678, 30680, 30683, 30701, 30703, 30705, 30707, 30708, 30710, 30711, 30719, 30720, 30721, 30722, 30724, 30725, 30726, 30728, 30730, 30731, 30732, 30733, 30734, 30735, 30736, 30738, 30739, 30740, 30741, 30742, 30746, 30747, 30750, 30751, 30752, 30753, 30755, 30756, 30757, 30802, 30803, 30805, 30806, 30807, 30808, 30809, 30810, 30811, 30812, 30813, 30814, 30815, 30816, 30817, 30818, 30819, 30820, 30821, 30822, 30823, 30824, 30828, 30830, 30833, 30901, 30903, 30904, 30905, 30906, 30907, 30909, 30912, 30914, 30916, 30917, 30919, 30999, 31001, 31002, 31003, 31004, 31005, 31006, 31007, 31008, 31009, 31010, 31011, 31012, 31013, 31014, 31015, 31016, 31017, 31018, 31019, 31020, 31021, 31022, 31023, 31024, 31025, 31026, 31027, 31028, 31029, 31030, 31031, 31032, 31033, 31034, 31035, 31036, 31037, 31038, 31039, 31040, 31041, 31042, 31044, 31045, 31046, 31047, 31049, 31050, 31051, 31052, 31054, 31055, 31057, 31058, 31059, 31060, 31061, 31062, 31063, 31064, 31065, 31066, 31067, 31068, 31069, 31070, 31071, 31072, 31075, 31076, 31077, 31078, 31079, 31081, 31082, 31083, 31084, 31085, 31086, 31087, 31088, 31089, 31090, 31091, 31092, 31093, 31094, 31095, 31096, 31097, 31098, 31099, 31106, 31107, 31119, 31126, 31131, 31136, 31139, 31141, 31145, 31146, 31150, 31156, 31169, 31192, 31193, 31195, 31196, 31201, 31202, 31203, 31204, 31205, 31206, 31207, 31208, 31209, 31210, 31211, 31213, 31216, 31217, 31220, 31221, 31294, 31295, 31296, 31297, 31301, 31302, 31303, 31304, 31305, 31307, 31308, 31309, 31310, 31312, 31313, 31314, 31315, 31316, 31318, 31319, 31320, 31321, 31322, 31323, 31324, 31326, 31327, 31328, 31329, 31331, 31333, 31401, 31402, 31403, 31404, 31405, 31406, 31407, 31408, 31409, 31410, 31411, 31412, 31414, 31415, 31416, 31418, 31419, 31420, 31421, 31501, 31502, 31503, 31510, 31512, 31513, 31515, 31516, 31518, 31519, 31520, 31521, 31522, 31523, 31524, 31525, 31527, 31532, 31533, 31534, 31535, 31537, 31539, 31542, 31543, 31544, 31545, 31546, 31547, 31548, 31549, 31550, 31551, 31552, 31553, 31554, 31555, 31556, 31557, 31558, 31560, 31561, 31562, 31563, 31564, 31565, 31566, 31567, 31568, 31569, 31598, 31599, 31601, 31602, 31603, 31604, 31605, 31606, 31620, 31622, 31623, 31624, 31625, 31626, 31627, 31629, 31630, 31631, 31632, 31634, 31635, 31636, 31637, 31638, 31639, 31641, 31642, 31643, 31645, 31647, 31648, 31649, 31650, 31698, 31699, 31701, 31702, 31703, 31704, 31705, 31706, 31707, 31708, 31709, 31711, 31712, 31714, 31716, 31719, 31720, 31721, 31722, 31727, 31730, 31733, 31735, 31738, 31739, 31743, 31744, 31747, 31749, 31750, 31753, 31756, 31757, 31758, 31760, 31763, 31764, 31765, 31768, 31769, 31771, 31772, 31773, 31774, 31775, 31776, 31778, 31779, 31780, 31781, 31782, 31783, 31784, 31787, 31788, 31789, 31790, 31791, 31792, 31793, 31794, 31795, 31796, 31798, 31799, 31801, 31803, 31804, 31805, 31806, 31807, 31808, 31810, 31811, 31812, 31814, 31815, 31816, 31820, 31821, 31822, 31823, 31824, 31825, 31826, 31827, 31829, 31830, 31831, 31832, 31833, 31836, 31901, 31902, 31903, 31904, 31905, 31906, 31907, 31908, 31909, 31914, 31917, 31993, 31995, 31997, 31998, 31999, 39813, 39815, 39817, 39818, 39819, 39823, 39824, 39825, 39826, 39827, 39828, 39829, 39832, 39834, 39836, 39837, 39840, 39841, 39842, 39845, 39846, 39851, 39852, 39854, 39859, 39861, 39862, 39866, 39867, 39870, 39877, 39885, 39886, 39897, 39901