97%
of customers
recommend us
Moving Companies Florida to Connecticut
Published on 2020-09-23
Relocating from Florida to Connecticut is going to be a big change. Residents of both states love the outdoors but appreciate nature differently. Florida's sunny beaches and warm coastal waters seem like a different world compared to the rugged coast and snow-covered hills of New England. Both are beautiful and offer diversity with urban and rural living to choose from. Make sure you pack your winter gear because it does get cold in the Constitution State.
If you're looking for a top-rated Florida to Connecticut moving company, you can't go wrong with our team of Florida to Connecticut movers at Three Movers. We're experts in the long-distance moving industry, and we'll make sure your move is as stress-free as possible. We have a wide range of corporate relocation services available, and our professional movers are always happy to offer excellent customer service. When it comes to moving tips, we know everything there is to know in corporate moving services! Contact us today for a free quote, stress free moving experience and let us help you get started on your upcoming move.
Straight up the Eastern seaboard, it's about 1,200 miles from Florida to Connecticut, which is right around the average for an interstate relocation. The median cost for moving the contents of a 3-bedroom house that distance is around $3,700 to $4,100. That moving service price is a starting point, and the actual cost of your cross country move will depend on several factors. The weight of the shipment may be the most significant single factor, but there are others like storage services or the long distance moving company you hire for the relocation job.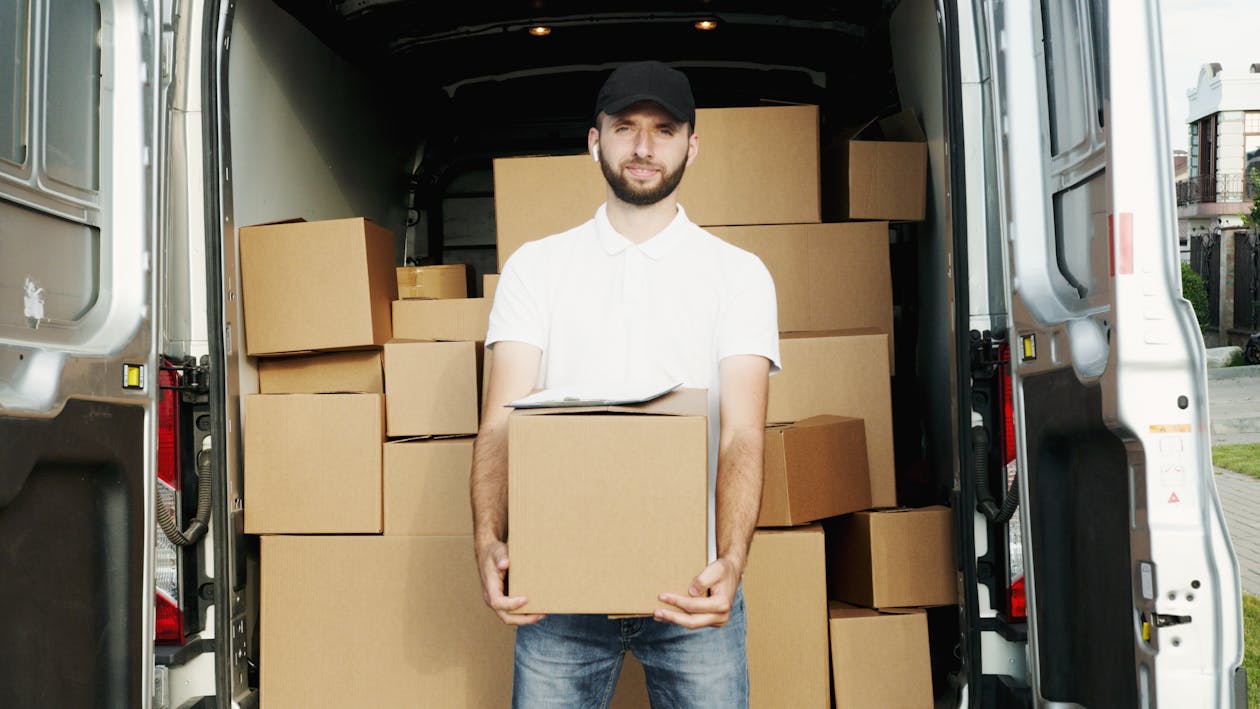 Let's look at a few of those factors. Do you want the Florida moving company to pack for you, or are you planning to pack your boxes? There are pros and cons to both choices. On the "pack myself" side, the apparent advantage is saving money. Moving companies get paid by the hour to pack for you, while you can do it for free, and you can save by collecting boxes from friends who have moved, scavenge them from your office, or buy them in bulk from the DIY store.
The other advantage of packing for yourself is that it is an excellent opportunity to exercise discretion over what goes and what gets discarded or donated. The movers are going to pack everything, right down to the junk drawer. They don't know that you haven't worn that dress in 3 years, and it really is time to donate it. They can't decide to jettison the books you didn't read in college and that you aren't going to read after you move. If you examine everything as you pack into the moving trucks, you can reduce the number of possessions you take with you, which in turn reduces the weight of the shipment, which ultimately lowers your price for a successful move. And you are doing a good deed by donating your gently used items.
Of course, there are advantages to engaging the movers to do the packing. They are professionals, so they can pack more quickly and probably better than you can. They know how to balance loads and how much to put in a box. They know how much bubble wrap a delicate vase needs. And—this is important—if the moving team pack it, they assume liability for the item packed. If you do the packing and something in a box sustains damage, the long distance movers/ or cross country movers isn't responsible unless the box was damaged.
The other argument for letting the movers pack is that you already have enough to do. That to-do list seems to grow, not shrink. Having the moving company corporate relocation manager come in and efficiently make everything disappear into boxes is a huge relief. Not to mention those fantastic wardrobe boxes. So, this decision isn't just about moving expenses, but it is a consideration. Talk to the professional moving company when you are getting estimates and find out what they charge for packing services.
Contact an agent by filling out the fast quote form and get your next move started today!
Also, if you have large, bulky items or fragile pieces like artwork or sculpture, make a point of discussing these with the long distance moving company's representative during the walkthrough. The walkthrough is the time when the moving company will send someone to your home to assess the contents and create an inventory of everything that is in the shipment. This inventory, sometimes called a cube sheet or table of measurements, should be comprehensive. It's up to you to read through it and verify that nothing is missing because it forms the basis of the weight estimate.
If you have large items, like a piano, or a heavy sideboard that doesn't disassemble, the mover may charge extra. Often a moving company will add a fee for disassembly and assembly of furniture and for crating pictures. They will add labor charges if you have stairs or if they must carry your goods a long distance to the truck. All these factors combine to complete the moving quote or estimate, and the elements are detailed in the mover's tariff.
Be aware that the Federal Motor Carrier Safety Administration, FMCSA, regulates moving companies and brokers. FMCSA requires that movers do a visual survey of the goods to be transported rather than offering an estimate based on a verbal description of what you are moving. There is an exception made if the residence is more than 50 miles from the mover or their agent, or if the consumer waives the requirement, but there are plenty of movers, so find one with an office near you, and don't waive the in-person survey. Estimates based on over-the-phone or online descriptions are not as accurate and may signal an unscrupulous operator.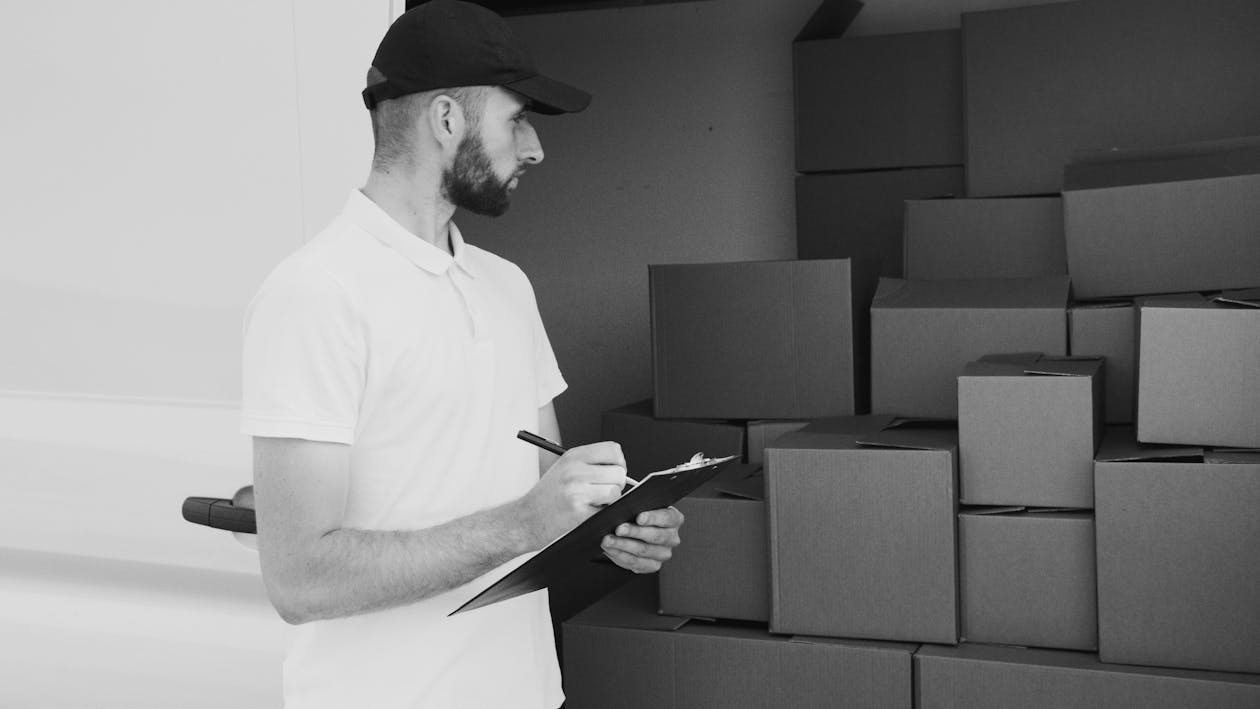 There are two types of estimate, binding, and non-binding. A binding estimate is a commitment from the mover that the price will not increase unless the terms of the move change, but the price based on a non-binding estimate can go higher if the weight in the estimate is inaccurate. In either case, the charges will be higher if you request or require additional services.
FMCSA protects consumers by requiring that all interstate movers register with it, and by maintaining a searchable database of safety history and consumer complaints about companies and brokers. FMCSA developed several resources for consumers to educate themselves about the moving industry, prepare for moving, and avoid scams and schemes. Start by reading the brochure titled Your Rights and Responsibilities When You Are Moving. You can find it on the website, but every honest mover will also provide you with a copy or a link.
Moving at the last minute can be even more stressful, but you still have time to choose a great partner for your relocation. Remember that cheap movers register with the DOT and will display their DOT number in their advertising. A moving broker may be able to save time for you by comparing estimates from several moving companies. Just be careful. While most brokers, like most movers, are honest, don't fall for a scam. Brokers also register with FMCSA and must have written agreements with any mover they refer to you. The broker must provide information about the mover's arbitration program and access to their tariff. Never engage with a broker or mover that fails to provide a written estimate or asks you to sign incomplete or blank documents.
Even if you are in a hurry, you will have a better experience if you spend the time to find the right mover. Check references, ask friends and family for referrals, and pay attention to your interactions with the company representative. Don't trust strangers with your house full of personal goods if they don't seem trustworthy.
If you are looking to move the other way around, we can still help you. While our movers in Florida will help you move from FL to CT, our movers in Connecticut can provide you with professional help when moving from Connecticut to Florida. The basics of a move from CT to FL are the same as a move from FL to CT. You can also expect the cost to be similar. But, the fact that the starting point and destination are different can result in some minor changes in the overall moving process.
The average cost of moving from Connecticut to Florida is around $3700 to $4100 for a 3 bedroom house. Also, be ready to pay 5-20% of the total cost of the move as a tip to the movers.
But, we are a nationwide moving company with moving resources and movers available all over the country. We can expect high-quality moving services from us no matter where you want to move to in the US. So, you can expect a smooth moving experience in every kind of interstate move.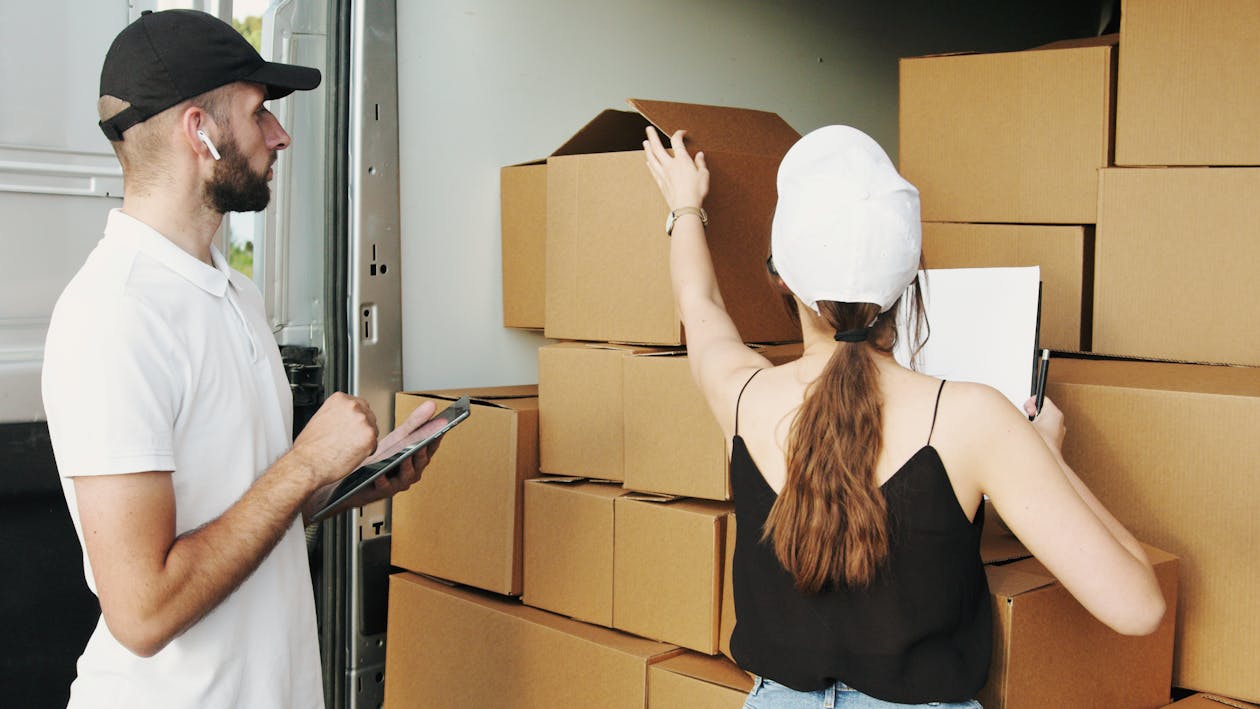 | FL to CT | Distance | 2 BR | 3 BR | 4 BR |
| --- | --- | --- | --- | --- |
| Orlando, FL to Hartford, CT | 1184 Miles | $2131.2 – $2604.8 | $2841.6 – $3196.8 | $3788.8 – $4380.8 |
| University Park, FL to Shelton, CT | 1152 miles | $3,442 – $4,402 | $5,256 – $7,071 | $7,071 – $10,200 |
| Florida Ridge, FL to Bridgeport, CT | 1024 miles | $3,388 – $4,234 | $5,178 – $6,868 | $6,868 – $10,158 |
| Ocala, FL to Stamford, CT | 1069 Miles | $1924.2 – $2351.8 | $2565.6 – $2886.3 | $3420.8 – $3955.3 |
| Venice, FL to Trumbull, CT | 1110 miles | $3,505 – $4,486 | $5,361 – $7,117 | $7,117 – $10,329 |
| Alachua, FL to Old Saybrook, CT | 975 miles | $2546 – $3478 | $4598 – $6980 | $7356 – $9741 |
| Bloomingdale, FL to Hartford, CT | 1098 miles | $3,313 – $4,234 | $5,053 – $6,793 | $6,793 – $9,884 |
| Buenaventura Lakes, FL to Norwalk, CT | 989 miles | $3,292 – $4,209 | $5,026 – $6,662 | $6,662 – $9,851 |
| Citrus Park, FL to Trumbull, CT | 1052 miles | $3,290 – $4,336 | $5,081 – $6,872 | $6,872 – $10,065 |
| Coral Terrace, FL to New Haven, CT | 1156 miles | $3,442 – $4,302 | $5,156 – $7,071 | $7,071 – $10,103 |
| CT to FL | Distance | 2 BR | 3 BR | 4 BR |
| --- | --- | --- | --- | --- |
| Greenwich, CT to Tampa, FL | 1032 Miles | $1857,6 – $2373,6 | $2683,2 – $3302,4 | $3508,8 – $4128 |
| New Milford, CT to Miami, FL | 1159 Miles | $2086,2 – $2665,7 | $3013,4 – $3708,8 | $3940,6 – $4636 |
| Trumbull, CT to Wright, FL | 1051 miles | $3,390 – $4,237 | $5,081 – $6,973 | $6,973 – $10,066 |
| Danbury, CT to Miami, FL | 1145 Miles | $2061 – $2633,5 | $2977 – $3664 | $3893 – $4580 |
| South Windsor, CT to Miami, FL | 1192 Miles | $2145,6 – $2741,6 | $3099,2 – $3814,4 | $4052,8 – $4768 |
| Enfield, CT to Miami, FL | 1200 Miles | $2160 – $2760 | $3120 – $3840 | $4080 – $4800 |
| Bridgeport, CT to Miami, FL | 1136 Miles | $2044,8 – $2612,8 | $2953,6 – $3635,2 | $3862,4 – $4544 |
| Waterbury, CT to Miami, FL, FL | 1164 Miles | $2095,2 – $2677,2 | $3026,4 – $3724,8 | $3957,6 – $4656 |
| Stratford, CT to Miami, FL | 1138 Miles | $2048,4 – $2617,4 | $2958,8 – $3641,6 | $3869,2 – $4552 |
| Newtown, CT to Miami, FL | 1184 Miles | $2131,2 – $2723,2 | $3078,4 – $3788,8 | $4025,6 – $4736 |
| Glastonbury, CT to Miami, FL | 1183 Miles | $2129,4 – $2720,9 | $3075,8 – $3785,6 | $4022,2 – $4732 |
| Brooklyn, CT to Maitland, FL | 1050 miles | $3,212 – $4,132 | $4,950 – $6,589 | $6,589 – $9,577 |
Jacksonville to Bridgeport
Miami to Bridgeport
Tampa to Bridgeport
Orlando to Bridgeport
St.Petersburg to Bridgeport
Hialeah to Bridgeport
Tallahassee to Bridgeport
Port St Lucie to Bridgeport
Cape Coral to Bridgeport
Fort Lauderdale to Bridgeport
Pembroke Pines to Bridgeport
Hollywood to Bridgeport
Miramar to Bridgeport
Coral Springs to Bridgeport
Gainesville to Bridgeport
Lehigh Acres to Bridgeport
Brandon to Bridgeport
Clearwater to Bridgeport
Palm Bay to Bridgeport
Miami Gardens to Bridgeport
Spring Hill to Bridgeport
Pompano Beach to Bridgeport
West Palm Beach to Bridgeport
Davie to Bridgeport
Lakeland to Bridgeport
Boca Raton to Bridgeport
Jacksonville to New Haven
Miami to New Haven
Tampa to New Haven
Orlando to New Haven
St.Petersburg to New Haven
Hialeah to New Haven
Tallahassee to New Haven
Port St Lucie to New Haven
Cape Coral to New Haven
Fort Lauderdale to New Haven
Pembroke Pines to New Haven
Hollywood to New Haven
Miramar to New Haven
Coral Springs to New Haven
Gainesville to New Haven
Lehigh Acres to New Haven
Brandon to New Haven
Clearwater to New Haven
Palm Bay to New Haven
Miami Gardens to New Haven
Spring Hill to New Haven
Pompano Beach to New Haven
West Palm Beach to New Haven
Davie to New Haven
Lakeland to New Haven
Boca Raton to New Haven
Jacksonville to Stamford
Miami to Stamford
Tampa to Stamford
Orlando to Stamford
St.Petersburg to Stamford
Hialeah to Stamford
Tallahassee to Stamford
Port St Lucie to Stamford
Cape Coral to Stamford
Fort Lauderdale to Stamford
Pembroke Pines to Stamford
Hollywood to Stamford
Miramar to Stamford
Coral Springs to Stamford
Gainesville to Stamford
Lehigh Acres to Stamford
Brandon to Stamford
Clearwater to Stamford
Palm Bay to Stamford
Miami Gardens to Stamford
Spring Hill to Stamford
Pompano Beach to Stamford
West Palm Beach to Stamford
Davie to Stamford
Lakeland to Stamford
Boca Raton to Stamford
Jacksonville to Hartford
Miami to Hartford
Tampa to Hartford
Orlando to Hartford
St.Petersburg to Hartford
Hialeah to Hartford
Tallahassee to Hartford
Port St Lucie to Hartford
Cape Coral to Hartford
Fort Lauderdale to Hartford
Pembroke Pines to Hartford
Hollywood to Hartford
Miramar to Hartford
Coral Springs to Hartford
Gainesville to Hartford
Lehigh Acres to Hartford
Brandon to Hartford
Clearwater to Hartford
Palm Bay to Hartford
Miami Gardens to Hartford
Spring Hill to Hartford
Pompano Beach to Hartford
West Palm Beach to Hartford
Davie to Hartford
Lakeland to Hartford
Boca Raton to Hartford
Jacksonville to Waterbury
Miami to Waterbury
Tampa to Waterbury
Orlando to Waterbury
St.Petersburg to Waterbury
Hialeah to Waterbury
Tallahassee to Waterbury
Port St Lucie to Waterbury
Cape Coral to Waterbury
Fort Lauderdale to Waterbury
Pembroke Pines to Waterbury
Hollywood to Waterbury
Miramar to Waterbury
Coral Springs to Waterbury
Gainesville to Waterbury
Lehigh Acres to Waterbury
Brandon to Waterbury
Clearwater to Waterbury
Palm Bay to Waterbury
Miami Gardens to Waterbury
Spring Hill to Waterbury
Pompano Beach to Waterbury
West Palm Beach to Waterbury
Davie to Waterbury
Lakeland to Waterbury
Boca Raton to Waterbury
Jacksonville to Norwalk
Miami to Norwalk
Tampa to Norwalk
Orlando to Norwalk
St.Petersburg to Norwalk
Hialeah to Norwalk
Tallahassee to Norwalk
Port St Lucie to Norwalk
Cape Coral to Norwalk
Fort Lauderdale to Norwalk
Pembroke Pines to Norwalk
Hollywood to Norwalk
Miramar to Norwalk
Coral Springs to Norwalk
Gainesville to Norwalk
Lehigh Acres to Norwalk
Brandon to Norwalk
Clearwater to Norwalk
Palm Bay to Norwalk
Miami Gardens to Norwalk
Spring Hill to Norwalk
Pompano Beach to Norwalk
West Palm Beach to Norwalk
Davie to Norwalk
Lakeland to Norwalk
Boca Raton to Norwalk