97%
of customers
recommend us
Moving Companies | Florida to North Carolina
Published on 2020-08-25
Moving up the Eastern seaboard from Florida to North Carolina? You may already know that the University of North Carolina at Chapel Hill is the oldest public university in the US, but did you know that Krispy Kreme donuts originated in the state? That's a claim to fame. To get ready for your big successful move, you need to find the best Florida moving company.
THREE MOVERS
If you're looking for a top rated Florida to North Carolina moving company, you can't go wrong with us at Three Movers Company. Our professional movers are experts in the entire moving process, from packing to long distance moves. We'll make sure your move is stress free from start to finish.
We're a full service moving company with years of experience in interstate moves. We'll take care of every moving services for you, from in-home estimates to packing your belongings securely. And we offer local moves as well as long distance moves.
So if you're looking for a reliable and experienced Florida to North Carolina movers, contact us today for your in home estimate and affordable moving expenses. At Three Movers we're sure you won't be disappointed with your long distance move!
How Do I Find The Right Moving Company From Florida To North Carolina?
Finding the right moving company for your relocation takes some effort, but it will pay off in a smooth, stress-free move to your new home. Every move is different, and you probably have many questions about what to look for and what you should be asking the moving professionals for a stress free moving experience. The good news is that you have many choices and a variety of moving companies ready to assist you with planning and executing your moving process—with as much help as you need.
Where do I start looking for a moving company from Florida to North Carolina?
This is an interstate move (quite simply, you are moving from one state to another). About three million people in the US move interstate in an average year, most going around 1,200 miles. Interstate movers are subject to the regulatory authority of the Federal Motor Carrier Safety Administration (FMCSA), which works to reduce injuries and fatalities that occur as a result of highway accidents. FMCSA also strives to protect consumers from fraud promulgated by unscrupulous moving companies and brokers.
By starting your search for a long distance moving company at the FMCSA site, you can ensure that you only consider engaging businesses that register with that agency, as required. Registered movers (and brokers) will have a Department of Transportation number, and follow the practices that FMCSA has established. You can find these in a publication called Your Rights and Responsibilities When You Move. This helpful resource is available on the FMCSA website, and the full service movers will provide you with a copy (or a link) when you are considering them as a moving vendor for your upcoming move. Aside from this and other useful consumer resources, FMCSA maintains a database of information about registered companies' safety and complaint histories. You can find this data by searching for the name of the interstate moving company you are considering.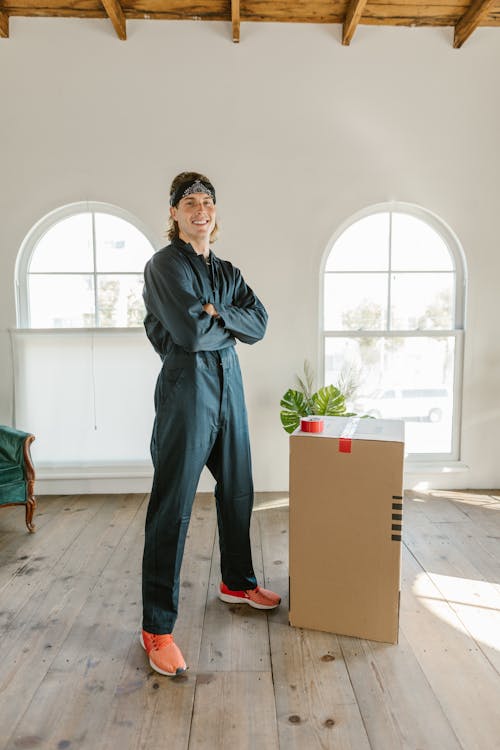 Should I use a broker to find the best mover from Florida to North Carolina?
Using a moving broker can be a good idea, but be careful. Brokers in the moving business operate like brokers in other industries: they don't complete moves; they match up movers with customers. So, you may be able to save some time by talking to a broker and letting the broker find Florida movers to select movers for you to consider. There are pros and cons. The clear advantage of using a broker is that you only have to go through the details once. You can explain the move to the broker, and let the broker do the work of finding the right mover for the job. You may save time and may find a bargain.  What many people dislike about choosing a mover is comparing companies. The time you spend going through the house, and discussing the terms and conditions of the estimate, is how you get to know the company. Remember, you are about to trust these professional moving companies with everything you own.
If you decide to use a broker when moving from Florida to North Carolina, choose judiciously. Brokers must register with the FMCSA, they can only use movers that register with FMCSA, and they must maintain written agreements with any mover that they refer to you. The broker must acknowledge that it is not a moving company. Remember that each moving company the broker recommends must still complete a physical survey of the household goods you want to move. You can waive this requirement, but it's usually not a good idea. The visual inspection is the best way for the moving company to assess what you are moving to determine an accurate weight. Since the shipment's weight constitutes a significant part of the cost of the move, getting it right is vital.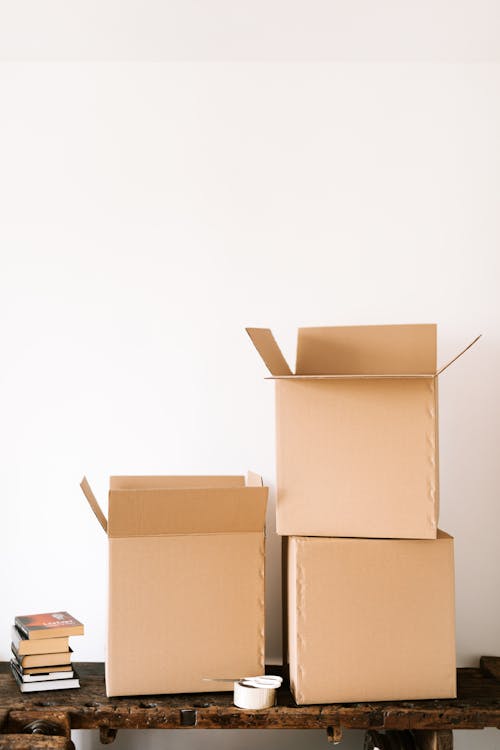 What kind of estimate should I get for my move from Florida to North Carolina?
Whether you are comparing moving estimates provided by a broker or obtaining them on your own from several movers, it's essential to be sure that you are evaluating them fairly. If one is a binding estimate, but others are non-binding, the comparison may not be applicable. Here's why:
A binding estimate is a commitment from the moving company to an exact price for the move. Suppose the mover underestimated your shipment's weight—they can't raise the price to make up for the error if you didn't add anything to the load that was not on the inventory. If the estimate is non-binding, and the weight of the load is higher than forecast, the price of the shipment will increase as a result. There is also an estimate that is binding not-to-exceed, which means that the price can't grow, but if the weight is lower than predicted, it can decrease.
With each of these estimates, the company will supply a detailed inventory, which they might refer to as a cube sheet or table of measurements. That document lists everything that is going in the truck to be moved. The mover creates this inventory as the representative walks through your residence with you, looking at each room. It will include all the furniture, appliances, and an estimate of the number of boxes.
What do I need to know about moving insurance?
The estimate will also include a choice of valuation, which is like insurance for your property. The valuation is one thing that can be a source of concern for people moving, and it's sometimes confusing, so review it carefully. The Full Replacement Value Coverage is what you would need to have your belongings replaced or repaired if something happened to them during the move. This coverage is either based on the shipment's declared value or a per pound amount determined by the moving company. However, this option is not included in the move's price, so some consumers choose to save money by opting for the Waiver of Full Replacement Value Coverage, which provides valuation at $0.60 per pound for the shipment. It is important to note that the $0.60 per pound is not a pool fund that can replace any given item—it is only applicable on a per-item basis. In stark terms, this means that your 20-pound flat-screen television, with a replacement cost of hundred of dollars, will be valued at $12.00.
If you do choose the Full Replacement Value Coverage, there are still some things that may limit the responsibility the mover has to replace damaged items or reimburse you for their value. It is important to note anything of exceptional value (over $100 per pound) correctly on the inventory before the movers pull away. It is also smart to take irreplaceable or highly sentimental items with you, rather than sending them in the truck. If you pack your own boxes, the movers will not assume liability for damage of objects inside the box unless the bubble wrap /box itself is damaged. Finally, don't pack anything explosive or flammable, or you will be responsible for any unexpected consequences.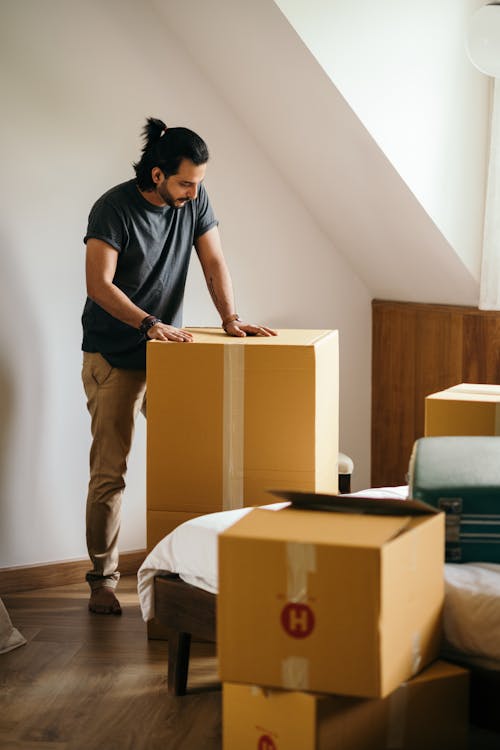 Cost Examples For Moves From Florida To North Carolina
| Florida to North Carolina | Distance | 2 BR | 3 BR | 4 BR |
| --- | --- | --- | --- | --- |
| Miami, FL to Charlotte, NC | 651 miles | $2,074 – $2,903 | $3,252 – $4,633 | $3,633 – $6,157 |
| Orlando, FL to Wilmington, NC | 576 Miles | $1036.8 – $1267.2 | $1382.4 – $1555.2 | $1843.2 – $2131.2 |
| Daytona Beach, FL to Raleigh, NC | 542 Mile | $975.6 – $1192.4 | $1300.8 – $1463.4 | $1734.4 – $2005.4 |
| Winter Haven, FL to Durham, NC | 664 Mile | $1195.2 – $1460.8 | $1593.6 – $1792.8 | $2124.8 – $2456.8 |
| Fort Lauderdale, FL from Garner, NC | 773 Miles | $1391.4 – $1700.6 | $1855.2 – $2087.1 | $2473.6 – $2860.1 |
| Davie, FL to Fayetteville, NC | 720 Miles | $1296 – $1584 | $1728 – $1944 | $2304 – $2664 |
| Sunset, FL to Cary, NC | 687 miles | $2,885 – $3,646 | $4,324 – $5,666 | $5,666 – $8,303 |
| The Crossings, FL to Henderson, NC | 745 miles | $2,859 – $3,642 | $4,340 – $5,825 | $5,825 – $8,339 |
| Valrico, FL to Wilmington, NC | 502 miles | $2,481 – $3,149 | $3,645 – $5,015 | $5,015 – $7,327 |
| Sebastian, FL to Marshville, NC | 497 miles | $2,471 – $3,136 | $3,728 – $4,892 | $4,892 – $7,091 |
| Wright, FL to Concord, NC | 484 miles | $2,473 – $3,039 | $3,732 – $4,997 | $4,997 – $7,099 |
| Jacksonville, FL to Raleigh, NC | 424 miles | $1,872 – $2,208 | $2,576 – $3,586 | $3,586 – $5,787 |
| Titusville, FL to Raleigh, NC | 588 Miles | $1058.4 – $1293.6 | $1411.2 – $1587.6 | $1881.6 – $2175.6 |
| Tampa, FL to Raleigh, NC | 582 miles | $1,896 – $2,201 | $2,829 – $4,067 | $3,467 – $5,907 |
| Fort Myers, FL to Durham, NC | 793 Miles | $1427.4 – $1744.6 | $1903.2 – $2141.1 | $2537.6 – $2934.1 |
Moves From Florida to North Carolina: Our Top Routes
We can help you move to many different cities in North Carolina from various cities in Florida.  Here is the list of our popular Florida to North Carolina routes.
Florida to Charlotte

Jacksonville to Charlotte
Miami to Charlotte
Tampa to Charlotte
Orlando to Charlotte
St.Petersburg to Charlotte
Hialeah to Charlotte
Tallahassee to Charlotte
Port St Lucie to Charlotte
Cape Coral to Charlotte
Fort Lauderdale to Charlotte
Pembroke Pines to Charlotte
Hollywood to Charlotte
Miramar to Charlotte
Coral Springs to Charlotte
Gainesville to Charlotte
Lehigh Acres to Charlotte
Brandon to Charlotte
Clearwater to Charlotte
Palm Bay to Charlotte
Miami Gardens to Charlotte
Spring Hill to Charlotte
Pompano Beach to Charlotte
West Palm Beach to Charlotte
Davie to Charlotte
Lakeland to Charlotte
Boca Raton to Charlotte
Florida to Raleigh

Jacksonville to Raleigh
Miami to Raleigh
Tampa to Raleigh
Orlando to Raleigh
St.Petersburg to Raleigh
Hialeah to Raleigh
Tallahassee to Raleigh
Port St Lucie to Raleigh
Cape Coral to Raleigh
Fort Lauderdale to Raleigh
Pembroke Pines to Raleigh
Hollywood to Raleigh
Miramar to Raleigh
Coral Springs to Raleigh
Gainesville to Raleigh
Lehigh Acres to Raleigh
Brandon to Raleigh
Clearwater to Raleigh
Palm Bay to Raleigh
Miami Gardens to Raleigh
Spring Hill to Raleigh
Pompano Beach to Raleigh
West Palm Beach to Raleigh
Davie to Raleigh
Lakeland to Raleigh
Boca Raton to Raleigh

Jacksonville to Greensboro
Miami to Greensboro
Tampa to Greensboro
Orlando to Greensboro
St.Petersburg to Greensboro
Hialeah to Greensboro
Tallahassee to Greensboro
Port St Lucie to Greensboro
Cape Coral to Greensboro
Fort Lauderdale to Greensboro
Pembroke Pines to Greensboro
Hollywood to Greensboro
Miramar to Greensboro
Coral Springs to Greensboro
Gainesville to Greensboro
Lehigh Acres to Greensboro
Brandon to Greensboro
Clearwater to Greensboro
Palm Bay to Greensboro
Miami Gardens to Greensboro
Spring Hill to Greensboro
Pompano Beach to Greensboro
West Palm Beach to Greensboro
Davie to Greensboro
Lakeland to Greensboro
Boca Raton to Greensboro
Florida to Durham

Jacksonville to Durham
Miami to Durham
Tampa to Durham
Orlando to Durham
St.Petersburg to Durham
Hialeah to Durham
Tallahassee to Durham
Port St Lucie to Durham
Cape Coral to Durham
Fort Lauderdale to Durham
Pembroke Pines to Durham
Hollywood to Durham
Miramar to Durham
Coral Springs to Durham
Gainesville to Durham
Lehigh Acres to Durham
Brandon to Durham
Clearwater to Durham
Palm Bay to Durham
Miami Gardens to Durham
Spring Hill to Durham
Pompano Beach to Durham
West Palm Beach to Durham
Davie to Durham
Lakeland to Durham
Boca Raton to Durham
Florida to Winston-Salem

Jacksonville to Winston-Salem
Miami to Winston-Salem
Tampa to Winston-Salem
Orlando to Winston-Salem
St.Petersburg to Winston-Salem
Hialeah to Winston-Salem
Tallahassee to Winston-Salem
Port St Lucie to Winston-Salem
Cape Coral to Winston-Salem
Fort Lauderdale to Winston-Salem
Pembroke Pines to Winston-Salem
Hollywood to Winston-Salem
Miramar to Winston-Salem
Coral Springs to Winston-Salem
Gainesville to Winston-Salem
Lehigh Acres to Winston-Salem
Brandon to Winston-Salem
Clearwater to Winston-Salem
Palm Bay to Winston-Salem
Miami Gardens to Winston-Salem
Spring Hill to Winston-Salem
Pompano Beach to Winston-Salem
West Palm Beach to Winston-Salem
Davie to Winston-Salem
Lakeland to Winston-Salem
Boca Raton to Winston-Salem

Jacksonville to Fayetteville
Miami to Fayetteville
Tampa to Fayetteville
Orlando to Fayetteville
St.Petersburg to Fayetteville
Hialeah to Fayetteville
Tallahassee to Fayetteville
Port St Lucie to Fayetteville
Cape Coral to Fayetteville
Fort Lauderdale to Fayetteville
Pembroke Pines to Fayetteville
Hollywood to Fayetteville
Miramar to Fayetteville
Coral Springs to Fayetteville
Gainesville to Fayetteville
Lehigh Acres to Fayetteville
Brandon to Fayetteville
Clearwater to Fayetteville
Palm Bay to Fayetteville
Miami Gardens to Fayetteville
Spring Hill to Fayetteville
Pompano Beach to Fayetteville
West Palm Beach to Fayetteville
Davie to Fayetteville
Lakeland to Fayetteville
Boca Raton to Fayetteville
Florida includes the following zip codes:
32003, 32004, 32006, 32007, 32008, 32009, 32011, 32013, 32024, 32025, 32030, 32033, 32034, 32035, 32038, 32040, 32041, 32042, 32043, 32044, 32046, 32050, 32052, 32053, 32054, 32055, 32056, 32058, 32059, 32060, 32061, 32062, 32063, 32064, 32065, 32066, 32067, 32068, 32071, 32073, 32079, 32080, 32081, 32082, 32083, 32084, 32085, 32086, 32087, 32091, 32092, 32094, 32095, 32096, 32097, 32099, 32102, 32105, 32110, 32111, 32112, 32113, 32114, 32115, 32116, 32117, 32118, 32119, 32120, 32121, 32122, 32123, 32124, 32125, 32126, 32127, 32128, 32129, 32130, 32131, 32132, 32133, 32134, 32135, 32136, 32137, 32138, 32139, 32140, 32141, 32142, 32143, 32145, 32147, 32148, 32149, 32157, 32158, 32159, 32160, 32162, 32163, 32164, 32168, 32169, 32170, 32173, 32174, 32175, 32176, 32177, 32178, 32179, 32180, 32181, 32182, 32183, 32185, 32187, 32189, 32190, 32192, 32193, 32195, 32198, 32201, 32202, 32203, 32204, 32205, 32206, 32207, 32208, 32209, 32210, 32211, 32212, 32214, 32216, 32217, 32218, 32219, 32220, 32221, 32222, 32223, 32224, 32225, 32226, 32227, 32228, 32229, 32231, 32232, 32233, 32234, 32235, 32236, 32238, 32239, 32240, 32241, 32244, 32245, 32246, 32247, 32250, 32254, 32255, 32256, 32257, 32258, 32259, 32260, 32266, 32277, 32301, 32302, 32303, 32304, 32305, 32306, 32307, 32308, 32309, 32310, 32311, 32312, 32313, 32314, 32315, 32316, 32317, 32318, 32320, 32321, 32322, 32323, 32324, 32326, 32327, 32328, 32329, 32330, 32331, 32332, 32333, 32334, 32335, 32336, 32337, 32340, 32341, 32343, 32344, 32345, 32346, 32347, 32348, 32350, 32351, 32352, 32353, 32355, 32356, 32357, 32358, 32359, 32360, 32361, 32362, 32399, 32401, 32402, 32403, 32404, 32405, 32406, 32407, 32408, 32409, 32410, 32411, 32412, 32413, 32417, 32420, 32421, 32422, 32423, 32424, 32425, 32426, 32427, 32428, 32430, 32431, 32432, 32433, 32434, 32435, 32437, 32438, 32439, 32440, 32442, 32443, 32444, 32445, 32446, 32447, 32448, 32449, 32452, 32455, 32456, 32457, 32459, 32460, 32461, 32462, 32463, 32464, 32465, 32466, 32501, 32502, 32503, 32504, 32505, 32506, 32507, 32508, 32509, 32511, 32512, 32513, 32514, 32516, 32520, 32521, 32522, 32523, 32524, 32526, 32530, 32531, 32533, 32534, 32535, 32536, 32537, 32538, 32539, 32540, 32541, 32542, 32544, 32547, 32548, 32549, 32550, 32559, 32560, 32561, 32562, 32563, 32564, 32565, 32566, 32567, 32568, 32569, 32570, 32571, 32572, 32577, 32578, 32579, 32580, 32583, 32588, 32591, 32601, 32602, 32603, 32604, 32605, 32606, 32607, 32608, 32609, 32610, 32611, 32612, 32614, 32615, 32616, 32617, 32618, 32619, 32621, 32622, 32625, 32626, 32627, 32628, 32631, 32633, 32634, 32635, 32639, 32640, 32641, 32643, 32644, 32648, 32653, 32654, 32655, 32656, 32658, 32662, 32663, 32664, 32666, 32667, 32668, 32669, 32680, 32681, 32683, 32686, 32692, 32693, 32694, 32696, 32697, 32701, 32702, 32703, 32704, 32706, 32707, 32708, 32709, 32710, 32712, 32713, 32714, 32715, 32716, 32718, 32719, 32720, 32721, 32722, 32723, 32724, 32725, 32726, 32727, 32728, 32730, 32732, 32733, 32735, 32736, 32738, 32739, 32744, 32745, 32746, 32747, 32750, 32751, 32752, 32753, 32754, 32756, 32757, 32759, 32762, 32763, 32764, 32765, 32766, 32767, 32768, 32771, 32772, 32773, 32774, 32775, 32776, 32777, 32778, 32779, 32780, 32781, 32783, 32784, 32789, 32790, 32791, 32792, 32793, 32794, 32795, 32796, 32798, 32799, 32801, 32802, 32803, 32804, 32805, 32806, 32807, 32808, 32809, 32810, 32811, 32812, 32814, 32815, 32816, 32817, 32818, 32819, 32820, 32821, 32822, 32824, 32825, 32826, 32827, 32828, 32829, 32830, 32831, 32832, 32833, 32834, 32835, 32836, 32837, 32839, 32853, 32854, 32855, 32856, 32857, 32858, 32859, 32860, 32861, 32862, 32867, 32868, 32869, 32872, 32877, 32878, 32885, 32886, 32887, 32891, 32896, 32897, 32899, 32901, 32902, 32903, 32904, 32905, 32906, 32907, 32908, 32909, 32910, 32911, 32912, 32919, 32920, 32922, 32923, 32924, 32925, 32926, 32927, 32931, 32932, 32934, 32935, 32936, 32937, 32940, 32941, 32948, 32949, 32950, 32951, 32952, 32953, 32954, 32955, 32956, 32957, 32958, 32959, 32960, 32961, 32962, 32963, 32964, 32965, 32966, 32967, 32968, 32969, 32970, 32971, 32976, 32978, 33001, 33002, 33004, 33008, 33009, 33010, 33011, 33012, 33013, 33014, 33015, 33016, 33017, 33018, 33019, 33020, 33021, 33022, 33023, 33024, 33025, 33026, 33026, 33027, 33028, 33029, 33030, 33031, 33032, 33033, 33034, 33035, 33036, 33037, 33039, 33040, 33041, 33042, 33043, 33045, 33050, 33051, 33052, 33054, 33055, 33056, 33060, 33061, 33062, 33063, 33064, 33065, 33066, 33067, 33068, 33069, 33070, 33071, 33072, 33073, 33074, 33075, 33076, 33077, 33081, 33082, 33083, 33084, 33090, 33092, 33093, 33097, 33101, 33102, 33106, 33109, 33111, 33112, 33114, 33116, 33119, 33122, 33124, 33125, 33126, 33127, 33128, 33129, 33130, 33131, 33132, 33133, 33134, 33135, 33136, 33137, 33138, 33139, 33140, 33141, 33142, 33143, 33144, 33145, 33146, 33147, 33149, 33150, 33151, 33152, 33153, 33154, 33155, 33156, 33157, 33158, 33160, 33161, 33162, 33163, 33164, 33165, 33166, 33167, 33168, 33169, 33170, 33172, 33173, 33174, 33175, 33176, 33177, 33178, 33179, 33180, 33181, 33182, 33183, 33184, 33185, 33186, 33187, 33188, 33189, 33190, 33191, 33192, 33193, 33194, 33195, 33196, 33197, 33198, 33199, 33206, 33222, 33231, 33233, 33234, 33238, 33239, 33242, 33243, 33245, 33247, 33255, 33256, 33257, 33261, 33265, 33266, 33269, 33280, 33283, 33296, 33299, 33301, 33302, 33303, 33304, 33305, 33306, 33307, 33308, 33309, 33310, 33311, 33312, 33313, 33314, 33315, 33316, 33317, 33318, 33319, 33320, 33321, 33322, 33323, 33324, 33325, 33326, 33327, 33328, 33329, 33330, 33331, 33332, 33334, 33335, 33336, 33337, 33338, 33339, 33340, 33345, 33346, 33348, 33349, 33351, 33355, 33359, 33388, 33394, 33401, 33402, 33403, 33404, 33405, 33406, 33407, 33408, 33409, 33410, 33411, 33411, 33412, 33412, 33413, 33414, 33414, 33415, 33416, 33417, 33418, 33419, 33420, 33421, 33422, 33424, 33425, 33426, 33427, 33428, 33429, 33430, 33431, 33432, 33433, 33434, 33435, 33436, 33437, 33438, 33440, 33441, 33442, 33443, 33444, 33445, 33446, 33448, 33449, 33454, 33455, 33458, 33459, 33460, 33461, 33462, 33463, 33464, 33465, 33466, 33467, 33468, 33469, 33470, 33471, 33472, 33473, 33474, 33475, 33476, 33477, 33478, 33480, 33481, 33482, 33483, 33484, 33486, 33487, 33488, 33493, 33496, 33497, 33498, 33499, 33503, 33508, 33509, 33510, 33511, 33513, 33514, 33521, 33523, 33524, 33525, 33526, 33527, 33530, 33534, 33537, 33538, 33539, 33540, 33541, 33542, 33543, 33544, 33545, 33547, 33548, 33549, 33550, 33556, 33558, 33559, 33563, 33564, 33565, 33566, 33567, 33568, 33569, 33570, 33571, 33572, 33573, 33574, 33575, 33576, 33578, 33579, 33583, 33584, 33585, 33586, 33587, 33592, 33593, 33594, 33595, 33596, 33597, 33598, 33601, 33602, 33603, 33604, 33605, 33606, 33607, 33608, 33609, 33610, 33611, 33612, 33613, 33614, 33615, 33616, 33617, 33618, 33619, 33620, 33621, 33622, 33623, 33624, 33625, 33626, 33629, 33630, 33631, 33633, 33634, 33635, 33637, 33646, 33647, 33650, 33655, 33660, 33664, 33672, 33673, 33674, 33675, 33677, 33679, 33680, 33681, 33682, 33684, 33685, 33686, 33687, 33688, 33689, 33694, 33701, 33702, 33703, 33704, 33705, 33706, 33707, 33708, 33709, 33710, 33711, 33712, 33713, 33714, 33715, 33716, 33729, 33730, 33731, 33732, 33733, 33734, 33736, 33738, 33740, 33741, 33742, 33743, 33744, 33747, 33755, 33756, 33757, 33758, 33759, 33760, 33761, 33762, 33763, 33764, 33765, 33766, 33767, 33769, 33770, 33771, 33772, 33773, 33774, 33775, 33776, 33777, 33778, 33779, 33780, 33781, 33782, 33784, 33785, 33786, 33801, 33802, 33803, 33804, 33805, 33806, 33807, 33809, 33810, 33811, 33812, 33813, 33815, 33820, 33823, 33825, 33826, 33827, 33830, 33831, 33834, 33835, 33836, 33837, 33838, 33839, 33840, 33841, 33843, 33844, 33845, 33846, 33847, 33848, 33849, 33850, 33851, 33852, 33853, 33854, 33855, 33856, 33857, 33858, 33859, 33860, 33862, 33863, 33865, 33867, 33868, 33870, 33871, 33872, 33873, 33875, 33876, 33877, 33880, 33881, 33882, 33883, 33884, 33885, 33888, 33890, 33896, 33897, 33898, 33901, 33902, 33903, 33904, 33905, 33906, 33907, 33908, 33909, 33910, 33911, 33912, 33913, 33914, 33915, 33916, 33917, 33918, 33919, 33920, 33921, 33922, 33924, 33927, 33928, 33929, 33930, 33931, 33932, 33935, 33936, 33938, 33944, 33945, 33946, 33947, 33948, 33949, 33950, 33951, 33952, 33953, 33954, 33955, 33956, 33957, 33960, 33965, 33966, 33967, 33970, 33971, 33972, 33973, 33974, 33975, 33976, 33980, 33981, 33982, 33983, 33990, 33991, 33993, 33994, 34101, 34102, 34103, 34104, 34105, 34106, 34107, 34108, 34109, 34110, 34112, 34113, 34114, 34116, 34117, 34119, 34120, 34133, 34134, 34135, 34136, 34137, 34138, 34139, 34140, 34141, 34142, 34143, 34145, 34146, 34201, 34202, 34203, 34204, 34205, 34206, 34207, 34208, 34209, 34210, 34211, 34212, 34215, 34216, 34217, 34218, 34219, 34220, 34221, 34222, 34223, 34224, 34228, 34229, 34230, 34231, 34232, 34233, 34234, 34235, 34236, 34237, 34238, 34239, 34240, 34241, 34242, 34243, 34249, 34250, 34251, 34260, 34264, 34265, 34266, 34267, 34268, 34269, 34270, 34272, 34274, 34275, 34276, 34277, 34280, 34281, 34282, 34284, 34285, 34286, 34287, 34288, 34289, 34290, 34291, 34292, 34293, 34295, 34420, 34421, 34423, 34428, 34429, 34430, 34431, 34432, 34433, 34434, 34436, 34441, 34442, 34445, 34446, 34447, 34448, 34449, 34450, 34451, 34452, 34453, 34460, 34461, 34464, 34465, 34470, 34471, 34472, 34473, 34474, 34475, 34476, 34477, 34478, 34479, 34480, 34481, 34482, 34483, 34484, 34487, 34488, 34489, 34491, 34492, 34498, 34601, 34602, 34603, 34604, 34605, 34606, 34607, 34608, 34609, 34610, 34611, 34613, 34614, 34636, 34637, 34638, 34639, 34652, 34653, 34654, 34655, 34656, 34660, 34661, 34667, 34668, 34669, 34673, 34674, 34677, 34679, 34680, 34681, 34682, 34683, 34684, 34685, 34688, 34689, 34690, 34691, 34692, 34695, 34697, 34698, 34705, 34711, 34712, 34713, 34714, 34715, 34729, 34731, 34734, 34736, 34737, 34739, 34740, 34741, 34742, 34743, 34744, 34745, 34746, 34747, 34748, 34749, 34753, 34755, 34756, 34758, 34759, 34760, 34761, 34762, 34769, 34770, 34771, 34772, 34773, 34777, 34778, 34785, 34786, 34787, 34788, 34789, 34797, 34945, 34946, 34947, 34948, 34949, 34950, 34951, 34952, 34953, 34954, 34956, 34957, 34958, 34972, 34973, 34974, 34979, 34981, 34982, 34983, 34984, 34985, 34986, 34987, 34988, 34990, 34991, 34992, 34994, 34995, 34996, 34997
North Carolina includes the following zip codes:
27006, 27007, 27009, 27010, 27011, 27012, 27013, 27014, 27016, 27017, 27018, 27019, 27020, 27021, 27022, 27023, 27024, 27025, 27027, 27028, 27030, 27031, 27040, 27041, 27042, 27043, 27045, 27046, 27047, 27048, 27049, 27050, 27051, 27052, 27053, 27054, 27055, 27094, 27098, 27099, 27101, 27102, 27103, 27104, 27105, 27106, 27107, 27108, 27109, 27110, 27111, 27113, 27114, 27115, 27116, 27117, 27120, 27127, 27130, 27150, 27152, 27155, 27157, 27198, 27199, 27201, 27202, 27203, 27204, 27205, 27207, 27208, 27209, 27212, 27213, 27214, 27215, 27216, 27217, 27228, 27229, 27230, 27231, 27233, 27235, 27237, 27239, 27242, 27243, 27244, 27247, 27248, 27249, 27252, 27253, 27256, 27258, 27259, 27260, 27261, 27262, 27263, 27264, 27265, 27268, 27278, 27281, 27282, 27283, 27284, 27285, 27288, 27289, 27291, 27292, 27293, 27294, 27295, 27298, 27299, 27301, 27302, 27305, 27306, 27310, 27311, 27312, 27313, 27314, 27315, 27316, 27317, 27320, 27323, 27325, 27326, 27330, 27331, 27332, 27340, 27341, 27342, 27343, 27344, 27349, 27350, 27351, 27355, 27356, 27357, 27358, 27359, 27360, 27361, 27370, 27371, 27373, 27374, 27375, 27376, 27377, 27379, 27401, 27402, 27403, 27404, 27405, 27406, 27407, 27408, 27409, 27410, 27411, 27412, 27413, 27415, 27416, 27417, 27419, 27420, 27425, 27427, 27429, 27435, 27438, 27455, 27495, 27497, 27498, 27499, 27501, 27502, 27503, 27504, 27505, 27506, 27507, 27508, 27509, 27510, 27511, 27512, 27513, 27514, 27515, 27516, 27517, 27518, 27519, 27520, 27521, 27522, 27523, 27524, 27525, 27526, 27527, 27528, 27529, 27530, 27531, 27532, 27533, 27534, 27536, 27537, 27539, 27540, 27541, 27542, 27543, 27544, 27545, 27546, 27549, 27551, 27552, 27553, 27555, 27556, 27557, 27559, 27560, 27562, 27563, 27565, 27568, 27569, 27570, 27571, 27572, 27573, 27574, 27576, 27577, 27581, 27582, 27583, 27584, 27586, 27587, 27588, 27589, 27591, 27592, 27593, 27594, 27596, 27597, 27599, 27601, 27602, 27603, 27604, 27605, 27606, 27607, 27608, 27609, 27610, 27611, 27612, 27613, 27614, 27615, 27616, 27617, 27619, 27620, 27622, 27623, 27624, 27625, 27626, 27627, 27628, 27629, 27634, 27635, 27636, 27640, 27650, 27656, 27658, 27661, 27668, 27675, 27676, 27690, 27695, 27697, 27698, 27699, 27701, 27702, 27703, 27704, 27705, 27706, 27707, 27708, 27709, 27709, 27710, 27711, 27711, 27712, 27713, 27715, 27717, 27722, 27801, 27802, 27803, 27804, 27805, 27806, 27807, 27808, 27809, 27810, 27811, 27812, 27813, 27814, 27815, 27816, 27817, 27818, 27819, 27820, 27821, 27822, 27823, 27824, 27825, 27826, 27827, 27828, 27829, 27830, 27831, 27832, 27833, 27834, 27835, 27836, 27837, 27839, 27840, 27841, 27842, 27843, 27844, 27845, 27846, 27847, 27849, 27850, 27851, 27852, 27853, 27855, 27856, 27857, 27858, 27860, 27861, 27862, 27863, 27864, 27865, 27866, 27867, 27868, 27869, 27870, 27871, 27872, 27873, 27874, 27875, 27876, 27877, 27878, 27879, 27880, 27881, 27882, 27883, 27884, 27885, 27886, 27887, 27888, 27889, 27890, 27891, 27892, 27893, 27894, 27895, 27896, 27897, 27906, 27907, 27909, 27910, 27915, 27916, 27917, 27919, 27920, 27921, 27922, 27923, 27924, 27925, 27926, 27927, 27928, 27929, 27930, 27932, 27935, 27936, 27937, 27938, 27939, 27941, 27942, 27943, 27944, 27946, 27947, 27948, 27949, 27950, 27953, 27954, 27956, 27957, 27958, 27959, 27960, 27962, 27964, 27965, 27966, 27967, 27968, 27969, 27970, 27972, 27973, 27974, 27976, 27978, 27979, 27980, 27981, 27982, 27983, 27985, 27986, 28001, 28002, 28006, 28007, 28009, 28010, 28012, 28016, 28017, 28018, 28019, 28020, 28021, 28023, 28024, 28025, 28026, 28027, 28031, 28032, 28033, 28034, 28035, 28036, 28037, 28038, 28039, 28040, 28041, 28042, 28043, 28052, 28053, 28054, 28055, 28056, 28070, 28071, 28072, 28073, 28074, 28075, 28076, 28077, 28078, 28079, 28080, 28081, 28082, 28083, 28086, 28088, 28089, 28090, 28091, 28092, 28093, 28097, 28098, 28101, 28102, 28103, 28104, 28105, 28106, 28107, 28108, 28109, 28110, 28111, 28112, 28114, 28115, 28117, 28119, 28120, 28123, 28124, 28125, 28126, 28127, 28128, 28129, 28130, 28133, 28134, 28135, 28136, 28137, 28138, 28139, 28144, 28145, 28146, 28147, 28150, 28151, 28152, 28159, 28160, 28163, 28164, 28166, 28167, 28168, 28169, 28170, 28173, 28174, 28201, 28202, 28203, 28204, 28205, 28206, 28207, 28208, 28209, 28210, 28211, 28212, 28213, 28214, 28215, 28216, 28217, 28218, 28219, 28220, 28221, 28222, 28223, 28224, 28226, 28227, 28228, 28229, 28230, 28231, 28232, 28233, 28234, 28235, 28236, 28237, 28241, 28242, 28243, 28244, 28246, 28247, 28253, 28254, 28255, 28256, 28258, 28260, 28262, 28263, 28265, 28266, 28269, 28270, 28271, 28272, 28273, 28274, 28275, 28277, 28278, 28280, 28281, 28282, 28284, 28285, 28287, 28288, 28289, 28290, 28296, 28297, 28299, 28301, 28301, 28302, 28303, 28304, 28305, 28306, 28307, 28308, 28309, 28310, 28311, 28312, 28314, 28315, 28318, 28319, 28320, 28323, 28325, 28326, 28327, 28328, 28329, 28330, 28331, 28332, 28333, 28334, 28335, 28337, 28338, 28339, 28340, 28341, 28342, 28343, 28344, 28345, 28347, 28348, 28349, 28350, 28351, 28352, 28353, 28355, 28356, 28357, 28358, 28359, 28360, 28362, 28363, 28364, 28365, 28366, 28367, 28368, 28369, 28370, 28371, 28372, 28373, 28374, 28375, 28376, 28377, 28378, 28379, 28380, 28382, 28383, 28384, 28385, 28386, 28387, 28388, 28390, 28391, 28392, 28393, 28394, 28395, 28396, 28398, 28399, 28401, 28402, 28403, 28404, 28405, 28406, 28407, 28408, 28409, 28410, 28411, 28412, 28420, 28421, 28422, 28423, 28424, 28425, 28428, 28429, 28430, 28431, 28432, 28433, 28434, 28435, 28436, 28438, 28439, 28441, 28442, 28443, 28444, 28445, 28447, 28448, 28449, 28450, 28451, 28452, 28453, 28454, 28455, 28456, 28457, 28458, 28459, 28460, 28461, 28462, 28463, 28464, 28465, 28466, 28467, 28468, 28469, 28470, 28472, 28478, 28479, 28480, 28501, 28502, 28503, 28504, 28508, 28509, 28510, 28511, 28512, 28513, 28515, 28516, 28518, 28519, 28520, 28521, 28522, 28523, 28524, 28525, 28526, 28527, 28528, 28529, 28530, 28531, 28532, 28533, 28537, 28538, 28539, 28540, 28541, 28542, 28543, 28544, 28545, 28546, 28547, 28551, 28552, 28553, 28554, 28555, 28556, 28557, 28560, 28561, 28562, 28563, 28564, 28570, 28571, 28572, 28573, 28574, 28575, 28577, 28578, 28579, 28580, 28581, 28582, 28583, 28584, 28585, 28586, 28587, 28589, 28590, 28594, 28601, 28602, 28603, 28604, 28605, 28606, 28607, 28608, 28609, 28610, 28611, 28612, 28613, 28615, 28616, 28617, 28618, 28619, 28621, 28622, 28623, 28624, 28625, 28626, 28627, 28628, 28629, 28630, 28631, 28633, 28634, 28635, 28636, 28637, 28638, 28640, 28641, 28642, 28643, 28644, 28645, 28646, 28647, 28649, 28650, 28651, 28652, 28653, 28654, 28655, 28656, 28657, 28658, 28659, 28660, 28661, 28662, 28663, 28664, 28665, 28666, 28667, 28668, 28669, 28670, 28671, 28672, 28673, 28675, 28676, 28677, 28678, 28679, 28680, 28681, 28682, 28683, 28684, 28685, 28687, 28688, 28689, 28690, 28691, 28692, 28693, 28694, 28697, 28698, 28699, 28701, 28702, 28704, 28705, 28707, 28708, 28709, 28710, 28711, 28712, 28713, 28714, 28715, 28716, 28717, 28718, 28719, 28720, 28721, 28722, 28723, 28724, 28725, 28726, 28727, 28728, 28729, 28730, 28731, 28732, 28733, 28734, 28735, 28736, 28737, 28738, 28739, 28740, 28741, 28742, 28743, 28744, 28745, 28746, 28747, 28748, 28749, 28750, 28751, 28752, 28753, 28754, 28755, 28756, 28757, 28758, 28759, 28760, 28761, 28762, 28763, 28765, 28766, 28768, 28770, 28771, 28772, 28773, 28774, 28775, 28776, 28777, 28778, 28779, 28781, 28782, 28783, 28784, 28785, 28786, 28787, 28788, 28789, 28790, 28791, 28792, 28793, 28801, 28802, 28803, 28804, 28805, 28806, 28810, 28813, 28814, 28815, 28816, 28901, 28902, 28903, 28904, 28905, 28906, 28909