97%
of customers
recommend us
When it comes time to move, many people feel overwhelmed. How can I transport all my belongings? Which moving company should I choose? Will my move be stress-free? These are just a few of the questions that people ask themselves when they're planning a move.
If you're looking for a reliable and affordable Cambridge movers, look no further than THREE MOVERS. We are a top rated Chicopee local and long distance moving company with years of experience in the industry. As professional movers we are proud to offer a wide range of services that will make your move as stress-free as possible.
Our moving process is simple. We will work with you to create a custom moving plan that meets your needs and budget. We will then professionally transport all your belongings to your new home. In addition, we offer storage solutions and packing services to make your move as easy as possible.
How many movers do you need? That's up to you. We can provide as many or as few movers as you need for your move. Our moving trucks are also available for rent, so you can transport your belongings yourself if you prefer.
Customer reviews are an important part of our business. We are proud to say that we have a five-star rating on Yelp and Google. We are committed to providing the highest quality service possible and our customers agree.
If you're looking for a stress-free moving experience, look no further than THREE MOVERS professionally trained team of movers. We offer a wide range of services that will meet your needs and budget. Call us today for a free quote.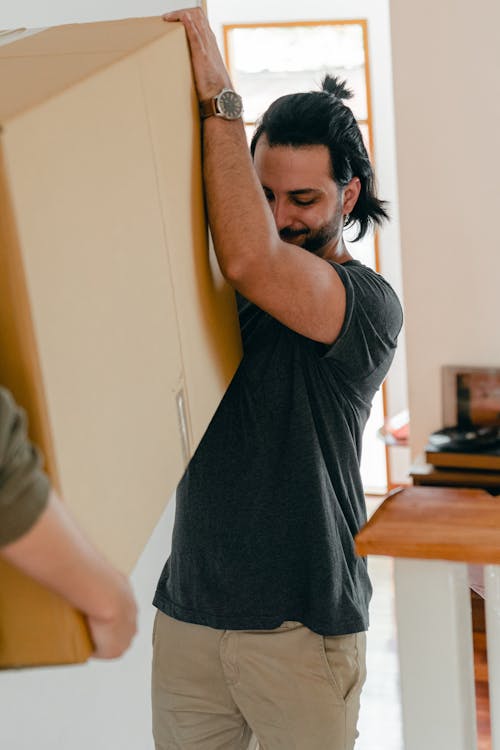 Three Movers is a highly regarded provider of moving services in Chicopee, Massachusetts. Our residential and commercial customers can count on us for their local and long distance moves.
Please call us for any of the following:
full-service movers
residential moves
commercial moves
corporate moving
furniture moving
military moving
same day moving
Long distance Chicopee, Massachusetts moving companies
A long distance move is defined as over 100 miles, or any move that crosses a state line. Movers who work on these jobs are regulated by the Federal Motor Carrier Safety Administration, known as FMCSA, an agency that protects consumers from moving industry fraud.
You can check the FMCSA site for helpful tips on choosing a good moving company for your long distance relocation and verify that the mover you are considering complies with the current licensing and insurance rules. The site also has information on what to do if something goes wrong with the move and how to get help.
Local movers in Chicopee, Massachusetts
Local moves are under 100 miles from the old home to the new (or door to door for a business move) and don't cross a state line. Local moving companies that only work on local projects don't have to register with FMCSA, although many moving companies handle both local and long distance jobs, and you can find them on the FMCSA site to check their credentials.
If you are hiring a strictly local mover, check on the Massachusetts Department of Public Utilities to determine if they have a license, but also ask the mover for documentation.  Also, check for any good or bad reviews of their moving service at the Better Business Bureau website, and ask for references from recent clients.
How much does it cost to move in Chicopee, Massachusetts?
The cost for your local move in Chicopee could be as low as $700, depending on how much stuff you need to move, but it could be much more if you have a large home and challenging items. Long distance moves are typically far more costly, with the average move for a family priced around $4,500. Averages don't tell the whole story, and your move will be more or less, depending on the weight and distance. It's best not to guess but to request estimates from several reputable moving companies.
Types of Moves Offered In Chicopee, Massachusetts
Residential Movers In Chicopee, Massachusetts
Are you planning a residential move from the city of Chicopee, Massachusetts, and want to know if there are any movers in the area? Look no further because Three Movers will supply the assistance you require.
We will make certain that your relocation, whether local or long-distance, is handled by the best movers in the industry. Our pleasant personnel will work hard to earn your trust and guarantee that all of your family and friends' needs are addressed during the move, resulting in overall satisfaction.
We should also add that even though both the local and long-distance moves are categorized under residential moves they are all charged with different criteria in mind.
Office/Commercial Movers In Chicopee, Massachusetts
Do you want to relocate your business office down the street, across the state, or even internationally? Are you seeking the best movers to take care of your relocation discreetly and carefully? What you're looking for is Three Movers.
When you choose to employ our services, you'll have nothing to worry about because we have years of experience moving offices, warehouses, and even storage unit / facilities in Chicopee and around Massachusetts.
Three Movers recognizes the high degree of expertise required for a business move, which is why we work hard to educate our crew on how to conduct this type of move. When you use Three Movers for your commercial relocation, you can rest assured that your belongings will arrive on time.
Military Movers In Chicopee, Massachusetts
You have the option of having your PCS handled by the government or having it bought by yourself (PPM). If you choose to have the government handle your move, which includes hiring a moving company and overseeing the entire process, it can relieve you of some of the stress while you focus on getting your paperwork for your move. Three Movers, on the other hand, is the moving company for you if you prefer to be in charge of your relocation and select a moving company of your choice, one that has the experience to back up their competence.
International Movers In Chicopee, Massachusetts
Are you embarking on a new adventure? Leaving Chicopee and the United States to start a fresh life in a foreign country? Let us accompany you on your journey, and not only accompany you, but also ensure that you have a successful move.
With Three Movers, you can rest assured that your belongings will be handled with care and delivered on time to their new location.
Flat-Rate And Hourly Movers
The fixed charge and hourly move apply whether you're moving residentially or commercially. Let's take a look at what flat rate and hourly moves entail, and when each is the ideal option.
If you're relocating a long-distance or out of a large residence, a flat cost move is your best bet. On the other hand, if you're only moving a short distance, the hourly move is a decent alternative to consider.
Three Movers provides both flat-rate and hourly moving services.
Additional Moving/Shipping Services In Chicopee, Massachusetts.
Packing And Crating
Let us assist you in getting started on your relocation. Packing and crating are the initial steps in relocating, and without them, you won't be able to transport your belongings safely.
Three Movers will make certain that your packing items are requested and, if necessary, utilized in packaging and crating. We've been providing this packing service for a long time, and you've gained valuable insight into how to make your packing as easy as possible.
Insurance
Now, how about we chat about relocation insurance? Did you know that the federal government understands the importance of safeguarding your belongings in the event of unforeseen damage? This minimum insurance coverage is based on weight and costs around 60 cents per pound, but it is not without limitations.
You will not be able to file an insurance claim if you handled the packing of your belongings yourself. However, if you want to be safe, you should have comprehensive insurance coverage; your moving manager may provide you with more information about our services on this.
Full-Service Moves
You will have the freedom of not having to worry about the heavy lifting of your relocation with a full-service move. As you close the chapter on a home, you'll have more time to take care of other matters.
Three Movers recognizes the importance of customizing a client's move, especially in a full-service move, which is why we'll take the time to discuss the details of your relocation before we get started. You must let us know exactly what your relocation will entail.
Storage
When selecting a moving company, look for one that offers storage options in case you need to store your belongings for an extended period.
Three Movers will supply you with 30-90 days of short-term storage, ensuring that your belongings are handled with care and treated with respect. If you need more than 30-90 days, we'll put you in touch with one of our partners who has the resources you require.
Having your items stored with us ensures that they will be safe for the duration of their stay with us.
Same-Day Moves
Same-day moves are relocation services in which movers load your packed belongings into a moving truck and transfer them to your new place on the same day.
Because same-day removals are quite frantic, we'll ask that you have all of your belongings packed and ready to go by the time our movers arrive and that you schedule your move as soon as possible.
If you're unable to pack your belongings or schedule an appointment ahead of time, don't panic; Three Movers will do all possible to make your move possible.
Auto Transport
You're relocating your automobile as well as your items, and you're looking for a moving company in Chicopee that also does auto shipping? Look no further because Three Movers will transport your vehicle.
You can count on us to make your auto transfer as straightforward and efficient as possible, whether you're moving locally or long distance. To protect the safety of your vehicle, we will have it handled by our auto transport experienced professional crew.
When you choose us to manage your auto shipping, you're choosing efficiency, dependability, and experienced personnel that will handle all your automobile shipments with care, proper management and attention.
Cost & Time Examples For Moving To Or From Chicopee
| To / From Chicopee | Distance | 2 BR | 3 BR | 4 BR |
| --- | --- | --- | --- | --- |
| Chicopee, MA to San Diego, CA | 2499 | $4498,2 – $5747,7 | $6497,4 – $7996,8 | $8496,6 – $9996 |
| Chicago, IL to Chicopee, MA | 771 | $1387,8 – $1773,3 | $2004,6 – $2467,2 | $2621,4 – $3084 |
| Chicopee, MA to Houston, TX | 1525 | $2745 – $3507,5 | $3965 – $4880 | $5185 – $6100 |
| Chicopee, MA to Miami, FL | 1210 | $2178 – $2783 | $3146 – $3872 | $4114 – $4840 |
| Rochester, NY to Chicopee, MA | 263 | $473,4 – $604,9 | $683,8 – $841,6 | $894,2 – $1052 |
| Seattle, WA to Chicopee, MA | 2421 | $4357,8 – $5568,3 | $6294,6 – $7747,2 | $8231,4 – $9684 |
| Chicopee, MA to Milwaukee, WI | 779 | $1402,2 – $1791,7 | $2025,4 – $2492,8 | $2648,6 – $3116 |
| Albuquerque, NM to Chicopee, MA | 1887 | $3396,6 – $4340,1 | $4906,2 – $6038,4 | $6415,8 – $7548 |
| Chicopee, MA to Grand Rapids, MI | 666 | $1198,8 – $1531,8 | $1731,6 – $2131,2 | $2264,4 – $2664 |
| Denver, CO to Chicopee, MA | 1687 | $3036,6 – $3880,1 | $4386,2 – $5398,4 | $5735,8 – $6748 |
*Prices and times are estimated. They can vary depending on the season and other factors. Get a quote
Burnett Rd
New Lombard Rd
Fairview
Smith Highlands
Sandy Hill
Broadway St
Abbey Memorial Dr
College of Our Lady of the Elms
Plainfield St
City Center
Aldenville
North Chicopee
Chicopee Falls
Meadow St
Chicopee St
Air Park Way
Westover Rd
Are You Ready To Work With Three Movers?
Fill our simple form and get your free quote in a matter of minutes. custom tailored to you.
Other Popular Cities In Massachusetts That We Serve:
Resources
Chicopee, Massachusetts includes ZIP codes:
01013, 01014, 01020, 01021, 01022
Frequently Asked Questions