97%
of customers
recommend us
Veterans & Military Movers Near You
Published on 2020-11-25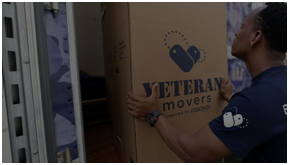 There is no greater honor than serving one's country and at Three Movers, we are proud to serve you. In addition to numerous other moving services, we are military and veteran movers with a tremendous amount of respect for those who choose to serve their country and fellow citizens.
As a show of our appreciation, we offer moving discounts for military personnel, including active members, as well as veterans' discounts for those who are retired or non-active members of the Navy, Army, Air Force, Marines, and Reserves.
What's in this article?
hide
Military Friendly Movers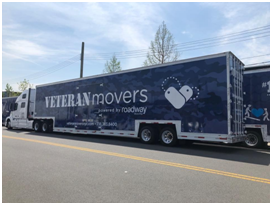 Our military and veteran discounts are available to all active military service members and their spouses, in addition to reserve and National Guide, disabled service members and retirees and their spouses. All that we ask is that you provide us with one of the following IDs:
Veteran's Identification Card
Uniformed Services ID Card (Tan, Red, or Blue)
Common Access Card (CAC)
If you're planning on moving within your area, or even cross-country, and are in need of "veterans movers near me," fill out our request form or give our office a call to receive your free moving estimate.
Be sure to let our dedicated team of moving experts know that you are either a present or past member of the military.
Moving Services For Veterans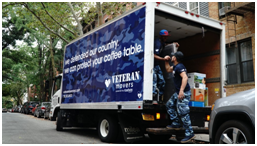 As a veteran, or active member of the military, you are eligible to apply your discount to additional moving services we offer.
For more than three decades, Three Movers has proudly served our citizens with full-service moves for residential and commercial moving clients, with accessibly located storage facilities.
Our team of veterans movers offer a wide range of moving related services for veteran and military families from local and cross-country moves, organizing your move, planning your relocation, packing your possessions, and unpacking them in your new home, should you need extra help getting settled.
Affordable Veterans Movers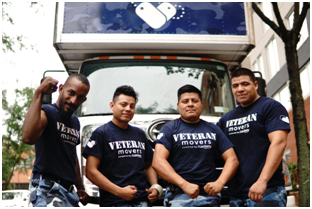 If you're searching for a reliable mover, look no further than Three Movers. We are proud to provide you with top-tier local and long distance moves in your area.
By partnering with us, our meticulous, professional, and friendly team of veterans movers will help you save time, money, and energy on your relocation.
More about affordable Veteran moving company
Above everything else, we are passionate about customer service and giving our delivering an effortless and unmatched moving experience.
With the peace of mind that we provide, you'll be able to sit back, relax, and allow our movers to handle your move from start to finish. With Three Movers, there is no move too complicated or too large for our team of experts to tackle.
Moving Assistance For Veterans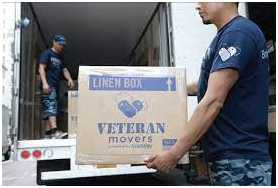 Veteran movers are providing high-grade moving options to the military men and women who have been known to service the great nation.
Notably, it includes award-winning storage and moving options to people who serviced the country in a US national or military guard. The national guard is enough to provide endless options within the industry. See the difference!
What's more?
For instance, veteran storage services offer a variety of services. It includes local or long-distance moves and even international moving with different storage options and much more.
The veterans moving companies are satisfied to provide high-grade services to the men and women who work in the armed forces.
Veterans moving assistance program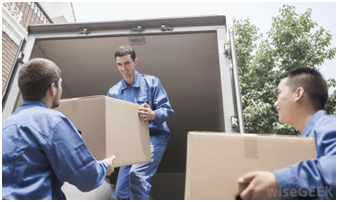 This veterans moving program serves many members tirelessly each year. The past and present armed members and their families require the best-in-class services.
Do you know the veteran movers are proud members of the moving and storage conference and provide A+ for the better business bureau?
The veteran will deliver the best moving options to help you transport the equipment with ease for customer satisfaction. Sounds impressive, right?
Veteran Savings Discounts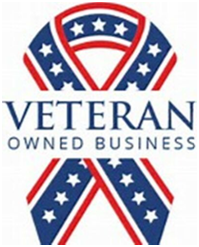 Generally, local movers get an effective discount on their moving needs during off-peak seasons and are eligible for multiple discounts. It ensures a $150 off for the total moving cost for local moves.
These movers are family owned and operated company that ensures timespan delivery guarantee for increased efficiency.
On full replacement value protection you can avail 15% off and get a great job done within hours.
This highly skilled operated moving company will provide professional services to move household goods such as furniture and others with the right moving tips.
Veteran Customer Satisfaction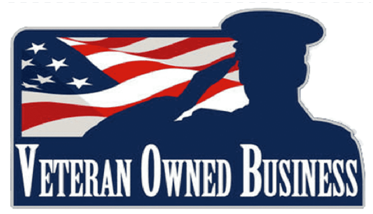 In South Florida, Veteran owned moving companies are the satisfaction for customers. Moreover, we strive everyday to ensure high-quality services all across the world.
You can get local move on the following services with the right moving equipment. You should get a free quote from a veteran moving company. The efficient move time depends on what are your requirements and how you want to get improved performance.
The family owned and operated veteran moving company offers great care and satisfies the customers particularly the military veterans and their families.
Why move with Veteran Movers?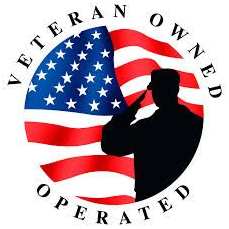 We have got your back on almost all fronts. Whether commercial or residential, the cross-country to other cross-town moves, we are offering high-grade moving services with storage facilities and moving trucks.
Moreover, the movers treat your belongings as their own for maximum efficiency. Veteran movers are the best for all moving processes.
When choosing a veteran moving company in Brooklyn and especially Brooklynites know Veteran Movers are the best.
Benefits of Veteran Movers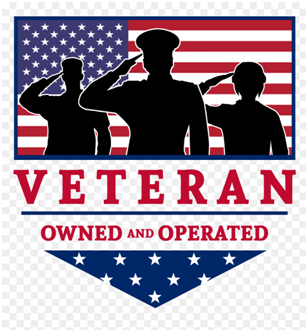 Do you know the veteran moving service employs high-end military veterans who help to generate transition into civilian careers?
Besides this, the veteran movers aim to load and unload rental trucks into storage units, homes, and apartments. Here are a few advantages!
We Care Hard
Veterans movers treat your belonging like their own. The teams are highly compassionate and professional to provide customers quality services worldwide.
Smooth Move
Everyone wants to get a smooth and stress-free moving experience, right? The movers will put the expertise in action to provide you with the maximum advantages.
Flexible Pricing
It all depends on whether your work requires excessive time or if a fixed or hourly budget will suit you.
We Are Very Protective
There is no exaggeration in saying that veteran movers are highly trustworthy and offer a seamless process to treat the entire belongings with love.
Don't worry; all your equipment is safe with us. You can trust veteran movers over the whole process.
The Bottom Line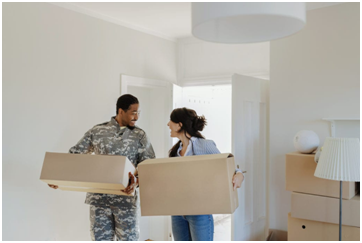 Overall. Veterans moving service ensures to move the belongings correctly and with extreme care. Veteran moving service provides all hand trucks, wrap, and dollies at excessively no charge.
We respect the belongings within the time and budget. The veteran movers promise to deliver the necessary service at an agreed cost. It will improve the overall moving experience up to a greater extent.