97%
of customers
recommend us
Is South Dakota your home state? Do you plan to move either in or out of state? If you responded yes to both of these questions, you will not regret contacting a top-rated stellar team, such as the one you will find at Three Movers.
South Dakota is a great place to move to whether you are looking for a new job, cheaper cost of living, or just a change of scenery. No matter your reason for moving, it's important to choose a reputable and affordable moving company. Fortunately, Three Movers is one of the top rated cheap South Dakota local and long distance moving companies. We offer a variety of services to make your move as stress-free and easy as possible, including professional packing, storage solutions, and full-service moving.
We are also experienced in corporate moving and can provide you with the necessary services to make your transition smooth and seamless. If you're looking for a top rated cheap South Dakota local and long distance moving company, look no further than Three Movers. We will provide you with the professional services you need to make your move stress-free and easy. Contact us today for a free quote.
Long Distance Moving Companies in South Dakota
Moving abroad is an emotional journey. It's likely to lose years of memories and connections if you hire an unprofessional moving company that doesn't treat your treasures with the proper care. When moving, you face a range of challenges, including increased stress, and difficulty in transit, packing and unpacking. As a top-notch long distance moving company, Three Movers understands the obstacles that come with it. As one of the industry leaders in South Dakota, we strive to maintain our performance in all major aspects of the business by following industry best practices.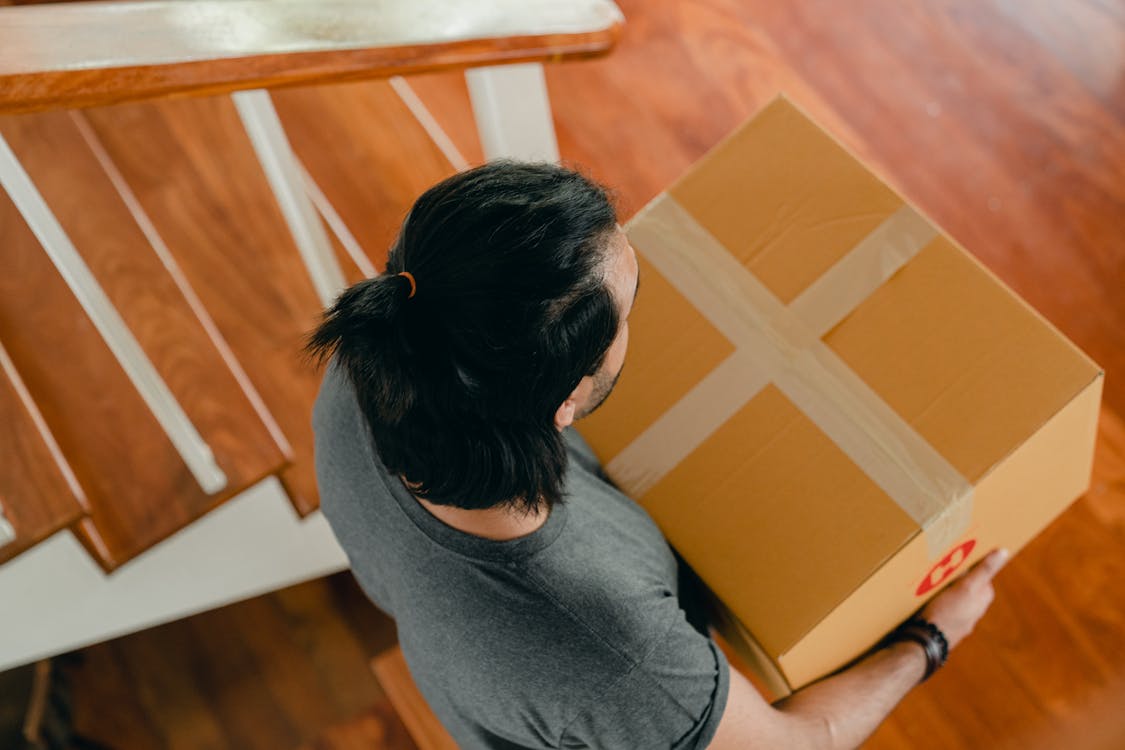 Local Mover In South Dakota
Our happiness comes from being a member of the local community and contributing to South Dakota's economic success as economic stakeholders. In South Dakota, Three Movers has been providing moving services for more than a decade, so make sure to contact us if you're planning a move within the state.
Our goal as your local movers is professionalism. Below is a list of our local and interstate relocation experience.
Our Services
As a quick reference, below is a list of the services we offer for both long distance and local moves:
Cost of Moving in South Dakota
If you're moving, you may have to pay additional fees that you didn't anticipate. To make sure that your expenses are minimized, Three Movers will provide you with an estimate of the complete cost before making a decision. There are no additional fees. You are not charged for this quoting service. In addition to providing packing and unpacking services, we insure your products, ensuring that you receive them securely at the end of the day.

Types of Moves offered in South Dakota
Residential move information
Three Movers serves in more than 10 locations in South Dakota from Aberdeen to Yankton. Our movers know how to get you to your new home in Mount Rushmore State. We can help you in packing your belongings with our specialized moving boxes, transporting your boxes with our trucks, and unloading your boxes to your new home. Avoid a stressful moving day by hiring a mover who can do it all for you. Our Residential Move Service can give your everything you may need for your moving day in South Dakota. With our complete top-notch service, you can have the best moving day.
Commercial and Office Movers in South Dakota
Moving your whole office can be harder than other types of moves. Transporting your office supplies such as computer hardware, telecommunications line, and cabinets cannot be done by just one person. Get a mover who knows how to handle your office supplies with great care. Three Movers's Commercial Moving Services can help you in moving your office be it across the state or just in town. Our movers can help you get the job done quickly. You need a mover who knows how to get the corporate moving services done professionally. Ask our previous clients. They know how well our movers worked.
Military Movers in South Dakota
Relocation is common for our military service members. They can be relocated across the state or the country. While it is a part of their service, the troops and their family need help and assistance with their move. Three Movers's Military Moving Services can help our troops and their families on their move every step of the way. Organizing and planning are important that is why our moving specialists can help in formulating your moving day plans. Checklists and reminders are available from us to assist us with managing our goals on your moving day less. Get this offer at affordable and fair rates.
International movers in South Dakota
International moving requires tons of paperwork and calls. It can be stressful to just do it all by yourself. Three Movers International Moving Service in South Dakota can help you in crossing our responsibilities for your move abroad. Our movers are available to assist you with packing, transporting, and unloading your items to the port. Also, we have a team of moving specialists who can help you with understanding, filing, and submitting your paperwork for moving into or out of South Dakota. Get a moving company that can do it all for you. Do not get stressed out with moving.
Flat Rate and Hourly movers
You might get fooled by other moving companies with their hidden charges inserted in hourly or daily moving services. These types of services should be affordable but other moving companies charge higher for less work. Three Movers's Flat Rate and Hourly Moving services are trusted because of the quality of service and transparent pricing. We do this by letting you ask questions, so we can clear doubts in our minds. Not just that, we also want you to experience the best moving day with our specialized moving boxes and fast shipping for your items.

Additional Moving/Shipping Services in South Dakota
Packing and Crating
Three Movers's Packing and Crating service includes specialized moving boxes that give extra protection for your items, free padding, and crating service for your heavy items. Our specialized moving boxes are sealed with extra protection, so you know that your items are protected. The free padding relieves pressure from your items, so dropping them cannot destroy them. We are not leaving your heavy items behind; we have crates to carry them. Request the greatest protection for your belongings during moving day with our "white glove" service so we know which items we have to carry with extra care.
Insurance
Trusting a mover is not easy. They might drop your belongings or worse get them lost. Insurance for your belongings is important for your safety. Three Movers offers an Insurance help service for your items, so in case of emergency during your moving day, all your items are protected. Our team of moving experts can help you in estimating the costs with you, so you would not have to do it by yourself. We know how much you value your belongings, so we offer this service to you. Trusting a mover is not as hard if they are there to help you.
Storage Services
Our movers are there to help you every step of your move. Packing, storing, shipping, transporting, and unloading your boxes from the truck or even storing your items in a storage facility temporarily are just a few of the services we offer to you. Three Movers's Full-service moves cover all your moving day needs. Do not get many moving companies to work on your moving day because it can be stressful. They tend to not cooperate with other moving companies. Hire a single full service moving company that does all the jobs. Get the best moving experience with just one mover.
Storage
Three Movers knows all the best storage facilities across the country and in South Dakota. Jamming your new home with all your belongings compels you to organize and reorganize after your moving day. It can be stressful to do all the work, so store some of your items in a storage facility. Our professional movers can help you protect your items and avoid jamming your new space with many materials. Get in touch with us so we can find you the most protected and accessible storage facility in your area. You may also contact us if you wish to transfer your just a few items or all your belongings back to your home.
Same-day movers
Emergency moving can be stressful when you do have someone to help you. Three Movers can help you in your emergency move in South Dakota. Our Same-day moves service will help you get the job done quickly. From packing services, junk removal, loading, transporting, and unloading your boxes from our trucks, it all takes just one day for our movers to get all the moving process done. Other companies in the local and long distance moving industry might not be able to provide full service, and they might charge you for less work. We practice transparency by showing you a rundown of the prices and local and long distance moving services rendered to check our rates. We want you to have the best emergency moving day.
Auto Transport
Move into your new home without the stress of driving across the state or the country. You want to enjoy the scenes of South Dakota with your family. Ship your other car or both with Three Movers's Auto Transport moving service. Come to your new home with your family and wait for your car to be shipped to your garage. Cross out one problem on your checklist.
Conclusion
Due to the premium services we provide to our clients, we will always have an excellent brand reputation. In South Dakota or elsewhere, our crew will deliver competent work and a smooth transition. You may want to contact Three Movers right away if you're considering relocating right now. We promise to go above and beyond to fulfill your expectations.
Cost & Time Examples For Moving To Or From South Dakota
| To / From South Dakota | Distance | 2 BR | 3 BR | 4 BR |
| --- | --- | --- | --- | --- |
| South Dakota to Cranston, RI | 1287 miles | $3,568 – $4,566 | $5,455 – $7,241 | $7,241 – $10,605 |
| Davenport, CA to South Dakota | 1409 miles | $3,924 – $4,900 | $5,958 – $7,890 | $7,890 – $11,529 |
| South Dakota to Paron, AR | 637 miles | $2,869 – $3,524 | $4,196 – $5,628 | $5,628 – $8,142 |
| Wilmington, DE to South Dakota | 1120 miles | $3,536 – $4,394 | $5,245 – $7,055 | $7,055 – $10,175 |
| South Dakota to New River, AZ | 1056 miles | $3,315 – $4,236 | $5,056 – $6,798 | $6,798 – $9,891 |
| Brooklyn, CT to South Dakota | 1258 miles | $3,565 – $4,561 | $5,449 – $7,232 | $7,232 – $10,791 |
| South Dakota to Vero Beach, FL | 1425 miles | $3,789 – $4,853 | $5,799 – $7,808 | $7,808 – $11,299 |
| High Point, NC to South Dakota | 1027 miles | $3,414 – $4,235 | $5,054 – $6,695 | $6,695 – $9,887 |
| South Dakota to Raytown, MO | 333 miles | $2,364 – $2,967 | $3,504 – $4,553 | $4,553 – $6,639 |
| Corvallis, OR to South Dakota | 1313 miles | $3,700 – $4,739 | $5,663 – $7,626 | $7,626 – $11,133 |
*Prices and times are estimated. They can vary depending on the season and other factors. Get a quote custom tailored to you.
Resources
Frequently Asked Questions
An Average Local Move Takes Two To Four Weeks Of Planning, While A Long-Distance Move Takes At Least Three To Six Weeks Of Preparation. If you are thinking of moving to South Dakota, the time of the year is an important factor.
If you move during the months of February, July, and August there will be higher costs due to an increase in the demand for moving services. Tourists don't visit South Dakota in November, so it's the best time for you to move.
You Can Rest Assured That Price Quotes Obtained Via Phone And Web Forms Are Over 90 Percent Accurate To The Price Range. However, An On-Site Inspection Must Take Place Before Providing Our Clients With The Final Written Moving Statement. Be Wary Of Companies Requesting A Pre-Service Fee Without Conducting An On-Site Inspection, This Is Not A Company You Want To Be Doing Business With. Clear Red Flag.
Before Signing A Contract With A Moving Company, You Must Ask For Their Legal Documents To Check Their Offers. In Case You Are Still Uncertain About A Specific Organization, Don't Hesitate To Get In Touch With The South Dakota Division Of Consumer Protection Through The Following: Address: 1302 E Hwy 14 Ste 3, Pierre SD, 57501 Email: consumerhelp@state.sd.us Phone: (605) 773-4400 Website: http://www.atg.sd.gov/
Your Friendly UPS Store Location Is Here To Assist You In South Dakota, To Provide Convenient Services Near You! Take Advantage Of All The Shredding, Shipping, Faxing, Packing, Printing, Notarizing, And Mailbox Services That You Need, All In One Place. Some Of The Items They Have To Help With Your Move Are TV Moving Boxes, Wardrobe Moving Boxes, Picture Moving Boxes, And Large Moving Boxes. If You Need More Advice On Materials And Supplies Or Packing Essential Or Fragile Items, Let Them Help You By Calling Them.
The UPS Store Sioux Falls Address: 2522 W 41st St, Sioux Falls, SD 57105 Phone: +1-605-338-8814 South Dakota has 14 UPS Stores. You can visit their website for more details.
Yes, Last-Minute Moves Are Possible, But You Must Consider A Few Factors Such As: ● Distance. How far is your destination? ● Peak Period. Are you moving during New Mexico's most eventful month? Moving during the busiest period of a city is usually more costly due to the transportation's demand. ● The volume and weight of the items you're moving. The availability of moving companies.
As we mentioned, you must consider if you're moving during the busiest period. Moves made during this month take months of reservation.
Before Engaging With A Moving Company, You Must Know Which Items They Won't Allow You To Bring. Some Are: ● Propane Tanks ● Some Batteries ● Pool Chemicals ● Fertilizers ● Motor Oil ● Aerosols ● Paints and Nail Polish Remover ● Scuba Tanks ● Charcoal ● Pesticides ● Household Cleaners If you want to clarify a particular item that you didn't see on the list above, please click here.
You Should Be Available During The Day Of The Move To Sign Specific Documents. But If You Aren't Available When The Truck Arrives At The Destination, You May Choose To Send Someone Over To Assist In The Receiving And Unpacking Of The Container.