97%
of customers
recommend us
If you're looking for top-rated cheap Rhode Island local and long distance moving company, look no further than Three Movers. We provide professional moving services at an affordable price, whether you're just moving just a few items or you need full service moving assistance. We also offer storage solutions and can help with the entire moving process, from packing to unpacking. We're a full service moving company that can handle all of your moving needs, whether you're moving across the country or just across town. We also offer junk removal and corporate relocation services. Contact us today for a free quote!
If you live in the State of Rhode Island and are faced with a relocation situation, you need the services of a trusted and reliable professional movers. Three Movers is your moving partner with vast local and long-distance experience.
We guarantee a safe delivery to any location within and outside Rhode Island. Besides, we have a committed workforce who will provide valuable solutions throughout the process.
Long-Distance Moving Companies in Rhode Island
A need to move in or out of Rhode Island can be unsettling, given the number of hours needed to plan and the resources needed to pull the move. Furthermore, searching for a reliable moving company from a host of movers in Rhode Island long distance moving industry is hectic.
Our well-packaged long distance moving services at Three Movers cover your every move. We have the necessary documentation to move your stuff anywhere in Rhode Island and beyond. We are a call away, and if you trust us, we will, on our part, account for every package that you entrust to us.
Local Movers in Rhode Island
A move within Rhode Island requires a reliable and trusted partner. Trust us to help out with your required documents and help you with authorizations. Our staff is well trained to handle all kinds of luggage from packing and loading to unloading and unpacking.
Our trucks are well maintained to meet the standards of safety required to handle all types of goods. Coupled with professional drivers, we have in place systems that guarantee a seamless transfer of your possessions.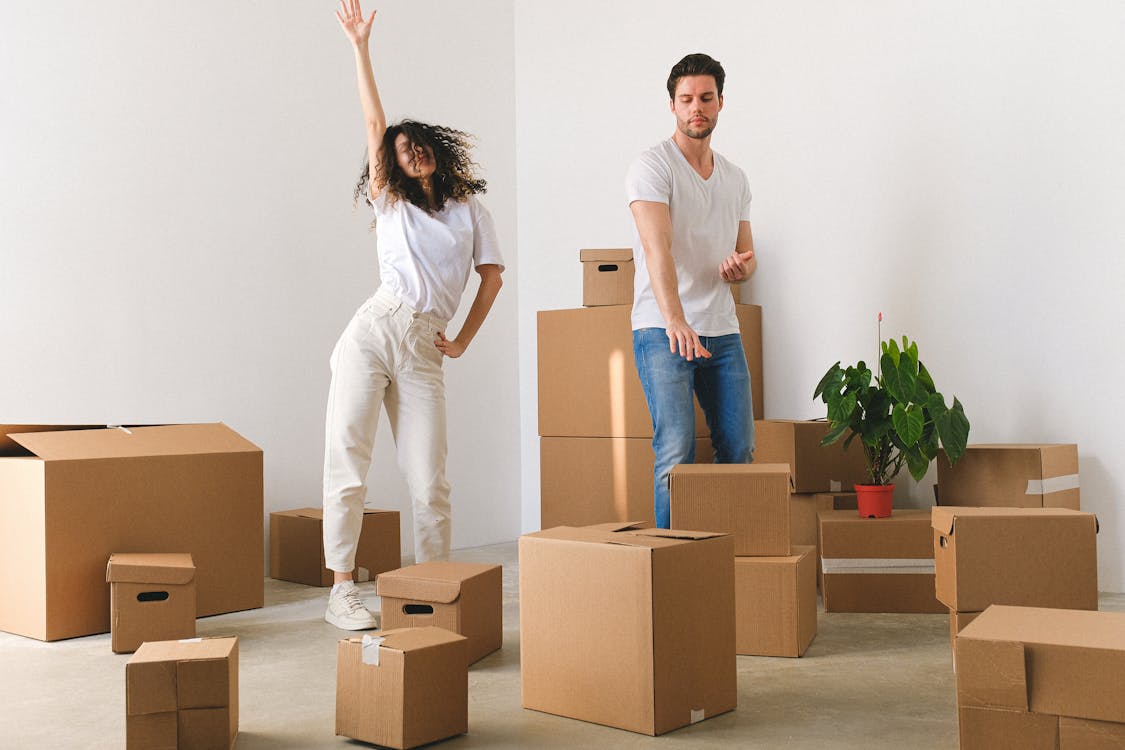 Our Services
Years of providing moving solutions have helped us fine-tune our services to meet a variety of needs. Furthermore, we have empowered our movers with the requisite skills needed to deliver an exceptional experience. Here are our services:
Long-Distance Moving
Commercial and Office Moving
International and Overseas Moves
Auto Transport
Packing and Crating
Specialty Moving
Moving Resources
Corporate Moving
The Cost of Our Services in Rhode Island
At Three Movers, we let the market rates guide our pricing system. In calculating costs, we consider the distance, type of packaging, the number of staff, the trucks needed, and the time taken to carry out the whole process. Rest assured, our costs are computed with your budget in mind.
In addition, we incorporate cost-saving measures to your overall cost, thus meeting your budget needs. We can only achieve cost-effective measures if you involve our team in the initial planning and the final execution.
Types of Moves offered in Rhode Island
Residential move information
Three Movers provides fast, professional, and reliable moving services in 18 locations in the State of Rhode Island. Our team of expert movers knows how to get you to your new place quickly. We want you to have a hassle-free moving day, so we make it easy for you. You do not need to worry about moving, we have the best moving tools just for you. We can give you specialized moving boxes and padding to get your belongings protected. Have a stress-free moving day. Know the right mover who can give the best moving experience to you.
Commercial and Office Movers in Rhode Island
Moving is not an easy job especially when you want to move your office. Your office has computer hardware, a set of furniture, telecommunication devices, and other office utilities that can be hard to handle. Three Movers wants you to have a fixed working environment after your move as quickly as possible. Our Commercial and Office Moving Service in Rhode Island is trusted by many companies in the United State. We take care of clients' belongings by taking extra steps in protecting their items with our specialized moving boxes. A reputable mover is what you need for this job, and our previous clients know we did the job right with our affordable corporate moving services.
Military Movers in Rhode Island
You need to plan your moving day to keep it easy and stress-free for you and your family. Our military service members want the best moving experience for their relocation. Three Movers knows how to move to your new home in Rhode Island swiftly and comfortably. Our Military Moving Service in Rhode Island ranges from planning your move to unloading your boxes to your new home. Our team of moving experts will help you get your moving needs and plan for a stress-free moving day. You have a lot of responsibilities on your back, so we want to make moving hassle-free for you.
International movers in Rhode Island
Moving is always not easy and having paperwork to finish just for our move can be stressful. Three Movers can assist you in making your moving day abroad easy-going. Our International Moving Service in Rhode Island provides service including assisting you with your paperwork and with your move. Our team of experts will guide you in filing and submitting your requirements. They will also help you to load and unload your belongings at the port. Our whole team is here to help you. Get in touch with a moving company that is trusted and offers affordable prices.
Flat Rate and Hourly movers
Flat rates or hourly moving services are affordable for most people. Other moving companies may be doing less work and high prices. Three Movers offers a transparent transaction with our Flat Rate and Hourly Moving Services. Get more service for the price you can afford. We practice transparency by letting you see the complete rundown of the service. We want you to ask questions, so we are clear with our deals. Get a quality moving service from a transparent partner that offers fair and affordable prices.
Additional Moving/Shipping Services in Rhode Island
Packing and Crating
We know how to handle our clients' belongings with an expert's touch. Three Movers's Packing and Crating services will get you an error-free moving day. We will secure your items with our specialized moving boxes and padding for free. You may request a "white glove" service for your delicate items. We can also carry your heavy items like your piano or furniture with our crates. You value your belongings, so we are here to protect them on your moving day.
Insurance
Three Movers can assist you with our Insurance help service, so you know that you are secured. Emergencies can happen even on your moving day. Get yourself protected with our help. Our moving specialists will help you estimate the cost and the prices of your items that can be covered by your moving insurance. Your belongings are valuable to you, and we are here to help get them protected. We offer this deal to you, so you will get protected especially in accidents.
Full-service moves
Three Movers's Full Service Moving covers everything in your moving day checklist. From planning your move to packing, loading, transporting, unloading, unpacking, and storing your belongings, we get all the job done for you. Find a moving company that can do all the work for you. You will need only one mover to get the job done. Get all the service you need with us. So, you do not need to be stressed in finding other moving companies because we know what you need in your moving day.
Storage Services
Do not overcrowd your new home with your belongings. Get in touch with our movers to get your items to the most protected storage facility in Rhode Island. Three Movers will help you find the most accessible storage facility near your home. Avoid jamming your new house with all your belongings. Our movers can help to transfer your valuables to your unit and when you decide to take them back, our movers are still there to help.
Same-day movers
You are in a rush to get your moving day going. Be wary of moving companies that could take advantage of you. Fast service does not mean that there should be hidden charges on your fee. Our movers in Three Movers practice transparency for you to have a perfect moving day. You may check the deals and prices for yourself on your emergency moving day. Aside from giving quality service, our movers can help you in packing, loading, transporting, and unloading your belongings to your new place in Rhode Island. Our movers know how to work quickly, so you will have the immediate moving you want.
Auto Transport
Relocate with your family to your new home in Rhode Island. Ride with them to see the picturesque scenes in the state. Three Movers's Auto Transport service makes it easy for you to enjoy your moving day with your family. We will board your car to one of our big transport trucks for cars. Next thing you know, your car is in your new place. See the views of Rhode Island. You do not need to relocate alone to your new place. Drive with your family. Ship your car, so you can enjoy your moving day.
Your Final Move
Having learned of our existence and the services we offer, make that move and call us. Our customer-centric team will ensure that your questions are answered to your satisfaction and that you promptly obtain a quotation should you need one.
We have the necessary documentation that meets local and federal requirements. Moreover, we have networks across the world that are instrumental in facilitating our international and overseas moves.
Cost & Time Examples For Moving To Or From Rhode Island
| To / From Rhode Island | Distance | 2 BR | 3 BR | 4 BR |
| --- | --- | --- | --- | --- |
| Rhode Island to Raytown, MO | 1225 miles | $3,560 – $4,555 | $5,341 – $7,222 | $7,222 – $10,574 |
| Mount Juliet, TN to Rhode Island | 899 miles | $3,066 – $3,911 | $4,663 – $6,163 | $6,163 – $9,091 |
| Rhode Island to Marshville, NC | 678 miles | $2,884 – $3,644 | $4,221 – $5,663 | $5,663 – $8,197 |
| Fort Wayne, IN to Rhode Island | 714 miles | $2,961 – $3,744 | $4,342 – $5,828 | $5,828 – $8,444 |
| Rhode Island to Payson, AZ | 2211 miles | $4,735 – $6,086 | $7,185 – $9,730 | $9,730 – $14,318 |
| Greenbelt, MD to Rhode Island | 351 miles | $2,371 – $2,976 | $3,516 – $4,570 | $4,570 – $6,665 |
| Rhode Island to Quincy, IL | 1046 miles | $3,410 – $4,229 | $5,047 – $6,785 | $6,785 – $9,970 |
| Burleson, TX to Rhode Island | 1557 miles | $3,913 – $5,016 | $5,996 – $8,077 | $8,077 – $11,702 |
| Rhode Island to Coon Rapids, MN | 1117 miles | $3,456 – $4,420 | $5,179 – $7,002 | $7,002 – $10,249 |
| Corvallis, OR to Rhode Island | 2573 miles | $5,122 – $6,492 | $7,797 – $10,464 | $10,464 – $15,470 |
*Prices and times are estimated. They can vary depending on the season and other factors. Get a quote custom tailored to you.
Resources
Frequently Asked Questions