97%
of customers
recommend us
Office Movers Maryland
Published on 2020-11-17
What's in this article?
hide
Office Moving Companies In MD
When you need to relocate your office, it can be both a blessing and a curse. While the growth of your business is an exciting venture, the physical act of moving can be rather intimidating. However, with careful planning and the right office moving company, your commercial relocation in Maryland or the surrounding areas can be smooth and effortless – regardless of the size.
Three Movers offers commercial relocation services – both moving and storage – for business all throughout the state of Maryland, and virtually any state in the nation. No matter what you require to settle into your new office as smoothly as possible and limit downtime, the office movers at Three Movers have you covered.
Three Movers is a top rated cheap office movers company that has been providing quality local and long distance moving services for many years. We are a professional moving company that specializes in corporate relocation, packing supplies and packing services. We have a team of experienced and skilled movers who will take care of all your moving needs. We offer competitive rates and a hassle-free moving experience. Contact us today for a free quote!
Maryland Office Moving Company

With over two decades of experience as a Maryland commercial moving company, we understand that relocating your business can be a complex job, required significant attention to detail. Whether you're moving your corporate offices to an entirely new state, or simply relocating you're your current office space to another nearby, hiring office movers ensures that your moving service is efficient, organized, and well-coordinated.
At Three Movers, our office movers provide reliable, efficient, and professional commercial relocation services for businesses all across Maryland and beyond. Our experienced team of office movers are happy to craft a customized office relocation solution that meets your needs. We are one of the most trusted and reliable office movers in and around Maryland – proving that all of your possessions and important documents will be in the hands of fully capable professionals.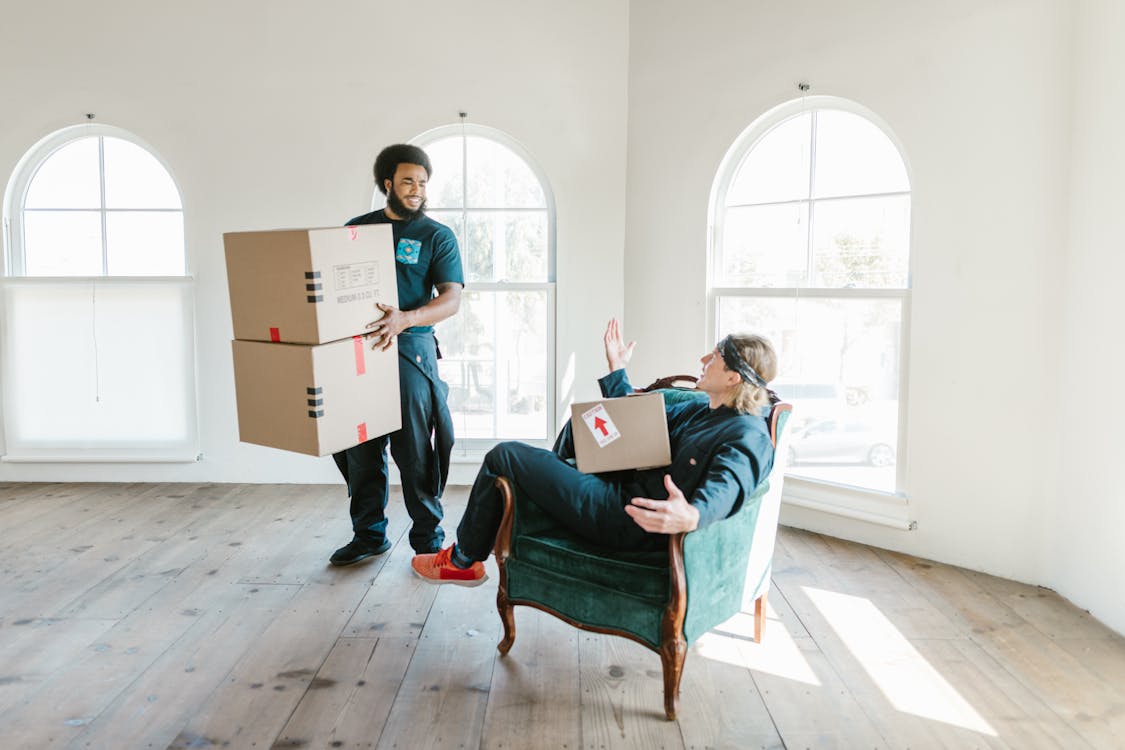 Three Movers offers some of the following services:
Basic office rearrangements and complete corporate relocations
Smooth, easy, and seamless transitions, with negligible disruption to your daily operations
Relocation supervisors, that have over 20 years of experience in the industry, overseeing your entire relocation
Office movers with an average of 10 years of experience in the moving industry
Qualified problem solvers with the ability to troubleshoot any and all of your office relocation issues
Office relocations require proper planning, preparation, and teamwork by professional movers in order to achieve success. Although commercial moves can be plagued with a number of challenges, a professional and reliable customer service company can help eradicate all of these potential issues with their expertise. Our corporate relocation manager provide all of the solutions you and your business need to execute a successful move.
What to Expect With Three Movers
When you hire Three Movers, all of your office items will be handled with the utmost care. Our commercial expertise includes:
Desks and chairs
Computers
Printers
Fax machines
Important documents and filing systems
Large and heavy furniture, such as L-shaped desks, cubicles, and executive chairs
We have been in the business for decades and know how to handle virtually any office relocation scenario. View a list of local moving companies and see us topping the list. Our aim is to assist businesses throughout the entire moving process, making the transition seamless and easy.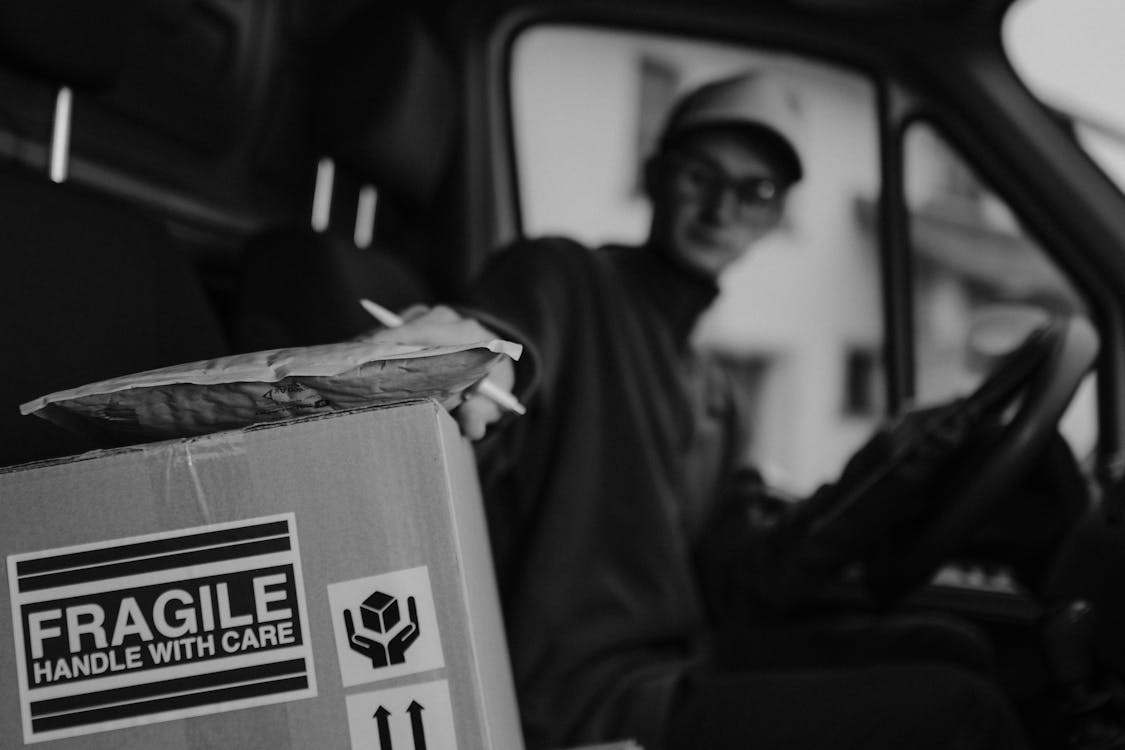 How Does Office Relocation Work?
At Three Movers, we understand how stressful it can be to move to a new office space. Because of this, we strive to make commercial relocations in Maryland the most effortless experience possible for our customers. To shed some light on how we operate as an office moving company, here is a brief rundown of our relocation process:
We work with you. We will arrive at your office building at the date and time you designate for your business relocation. Under the direction of the office manager, we will survey all of the files, supplies, and furniture to be moved. This allows us to fully understand all of the requirements and specifications of your commercial relocation in Maryland. That way, you can be rest assured that the office move will go as smoothly as possible.
We prep and pack all of your items. When you partner with us, it is not necessary to secure or wrap your office desks or chairs. Our team of trained moving professionals will safely prepare all of your items prior to loading them into the truck. We will also disassemble all office furniture, including cubicles, wall units, and partitions.
We unload, reassemble, and set up. Once we arrive at your intended destination, we will unload, reassemble, and place all boxes, furniture, and other possessions that we transported. Then, we will position and set them up to your stipulations.
As a reputable commercial movers, we fully understand how each move is unique, which is exactly why we work with you to ensure your satisfaction with every aspect of your office move.
Commercial Office Storage
Are you feeling like your current office space is a bit overcrowded, but you're not ready for a relocation just yet? In addition to office moving services, Three Movers also offers commercial office storage solutions across the state of Maryland.
We will retrieve, pack, load, and store all of your excess office furniture or paperwork in our climate-controlled, secure warehouses. Our storage facilities are equipped to handle any office commercial storage situation – long or short-term. Whether it's office furniture, equipment, marketing materials, IT equipment, or office supplies, we can store virtually any item. Once you are ready for your items to be returned, Three Movers will deliver them to a location of your choosing.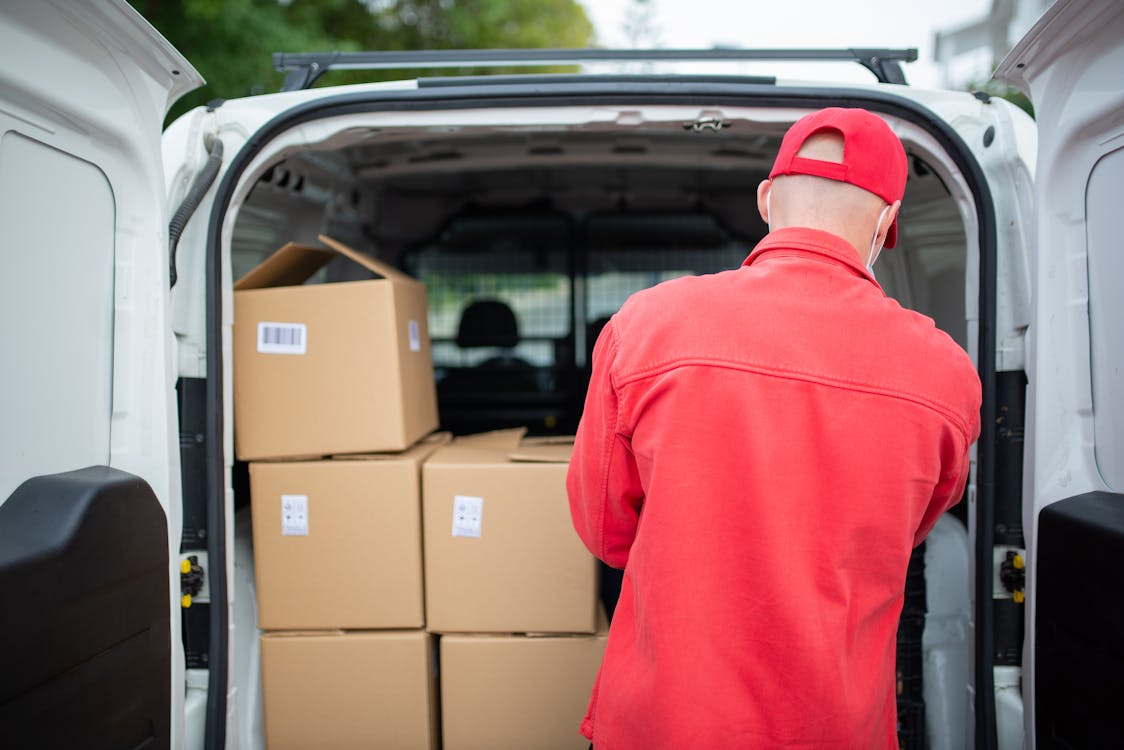 Only our warehouse staff and management will have access to your items, and each facility is monitored 24/7 with the latest security features. All items intended to be stored will be thoroughly inspected, pad-wrapped and protected with stretch film. This adds an additional level of protection and safety to ensure your items are stored carefully.
At Three Movers, it is our goal to make the moving and storage of your office's contents as seamless and stress-free as possible. Call us today at (888) 908-6496 for more information, or to reserve your storage unit in Maryland.
Why Choose Three Movers Maryland Office Movers?
When you choose Three Movers as your local or long distance movers, you are choosing of the safest, most trusted moving and storage companies in the state of Maryland.
We do our absolute best to provide unparalleled service to our customers, including:
Competitive pricing on office moving and storage services
Detailed, fully customized and accurate moving quotes
Dedicated moving specialist to coordinate and oversee your entire move
Customized moving plan for your individual situation
Quick service, saving you time and money!
Team of experienced and courteous moving professionals
Highly secure storage facilities and moving processes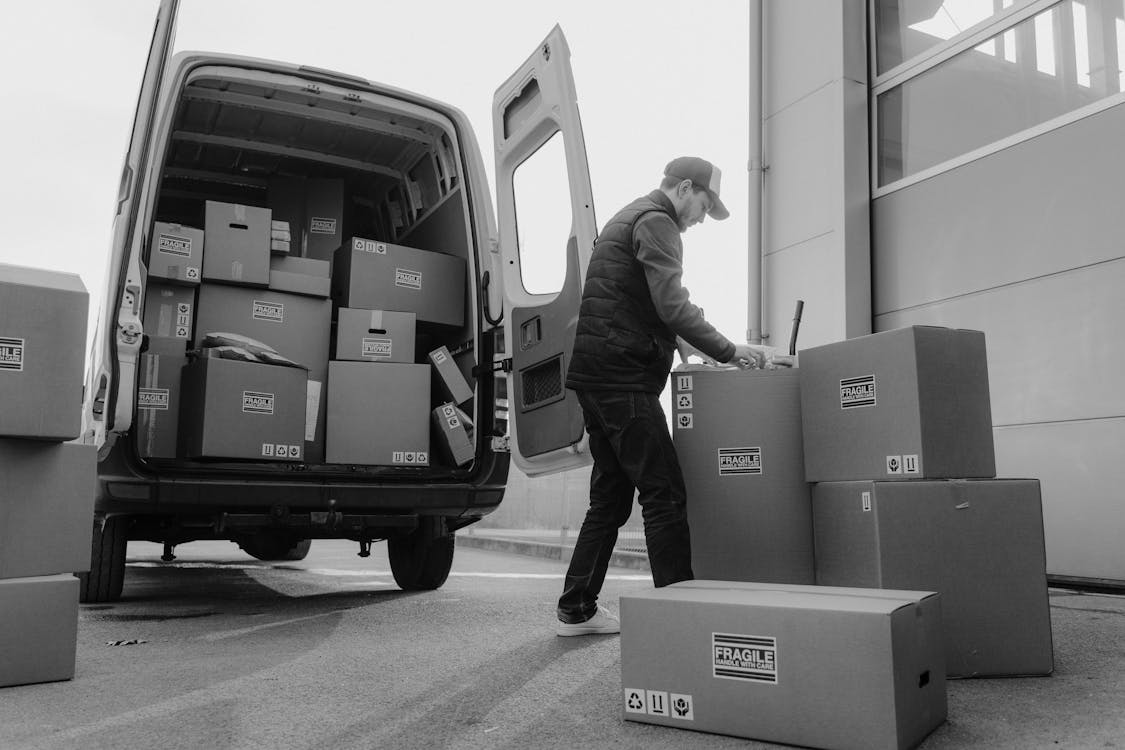 At Three Movers, it is our goal to always exceed our client's expectations. As a result, we have been able to consistently cultivate long-term relationships with our customers. From the initial estimate to walk-through to completion, Three Movers offers the most comprehensive, detailed, and effortless office moving experience. No matter what your office moving and storage needs are – from long-term commercial storage to local office moves in Maryland – Three Movers has the solutions for you!
Looking for professional office movers in Maryland for your long distance move and corporate moving services? Look no further than Three Movers. To learn more about our office moving and storage services and receive your FREE, no-obligation moving estimate, call us at 888 908-6496 or contact THREE MOVERS's full service moving company through our request form.