97%
of customers
recommend us
Moving to Sweden from the USA
Published on 2020-08-27
Great and accessible health care, low child care costs, free education, a quiet life, and living amongst some of the happiest people on Earth; that's what life in Sweden promises you and your family members, so no wonder you're thinking about moving there. Afterall, the Swedish culture is interesting and you can learn Swedish easily too.
Before you hop on the plane, you need to stop and think about the intricate process of getting there, specifically shipping all your items internationally. Or, if you don't want to go through figuring that out on your own, you can just call us!
Three Movers is the international shipping partner you need to ensure a safe transition of your cargo. Contact us now for a free quote or more information about moving to Sweden and our international shipping services.
Moving to another country on another continent is a lot more tricky than moving to a different city or even state in the US. Moving to Sweden from USA is no exception.
American citizens who travel to Sweden for vacation purposes or even business don't need a Visa if they only plan to stay up to 90 days – anything more requires a Visa and a residence permit, especially if you want to move there to work. After 5 years of living there, you can even apply for Swedish citizenship from the Swedish Migration Agency, but let's not get ahead of ourselves.
If you want to ship personal belongings to Sweden that won't fit in your carry on (such as a vehicle, furniture, etc.), the best option you and your family members have is a professional moving team.
Three Movers is that kind of moving team – and then some! Get in touch with our team now for a free quote on your move to Sweden!
Contact an agent by filling out the fast quote form and get your next move started today!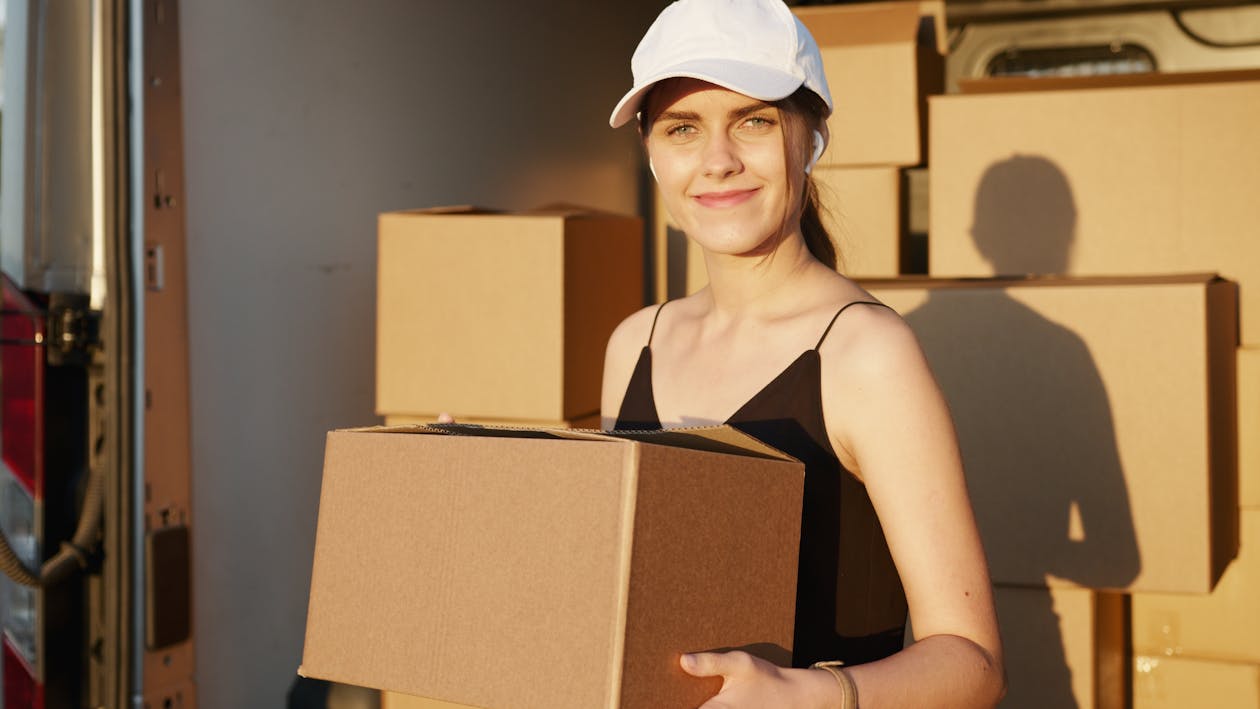 Three Movers was born more than 20 years ago after the founders had to move to a new apartment, and met the difficulties of doing it yourself head-on. They've designed the entire company policy on addressing the needs of the clients and ensuring that each customer is a happy one.
We see each moving job like a sort of puzzle. First, we get all the pieces from you, and then it's our job to figure out what to do in order to get the final picture you expect. And we do it with great care because we know you are putting your trust in us.
If you want to get right down to specifics, call our offices right now for more details and free price estimation. Three Movers is happy and ready to help in any way we can!
New York City to Stockholm
Los Angeles to Stockholm
Chicago to Stockholm
Houston to Stockholm
Phoenix to Stockholm
Philadelphia to Stockholm
San Antonio to Stockholm
San Diego to Stockholm
Dallas to Stockholm
San Jose to Stockholm
Fort Worth to Stockholm
Jacksonville to Stockholm
Columbus to Stockholm
Charlotte to Stockholm
Indianapolis to Stockholm
San Francisco to Stockholm
Seattle to Stockholm
Denver to Stockholm
Washington to Stockholm
Boston to Stockholm
El Paso to Stockholm
Nashville to Stockholm
Miami to Stockholm
Oklahoma City to Stockholm
Las Vegas to Stockholm
Detroit to Stockholm
Portland to Stockholm
Memphis to Stockholm
Louisville to Stockholm
Milwaukee to Stockholm
Baltimore to Stockholm
Sacramento to Stockholm
Atlanta to Stockholm
New York City to Goteborg
Los Angeles to Goteborg
Chicago to Goteborg
Houston to Goteborg
Phoenix to Goteborg
Philadelphia to Goteborg
San Antonio to Goteborg
San Diego to Goteborg
Dallas to Goteborg
San Jose to Goteborg
Fort Worth to Goteborg
Jacksonville to Goteborg
Columbus to Goteborg
Charlotte to Goteborg
Indianapolis to Goteborg
San Francisco to Goteborg
Seattle to Goteborg
Denver to Goteborg
Washington to Goteborg
Boston to Goteborg
El Paso to Goteborg
Nashville to Goteborg
Miami to Goteborg
Oklahoma City to Goteborg
Las Vegas to Goteborg
Detroit to Goteborg
Portland to Goteborg
Memphis to Goteborg
Louisville to Goteborg
Milwaukee to Goteborg
Baltimore to Goteborg
Sacramento to Goteborg
Atlanta to Goteborg
New York City to Malmo
Los Angeles to Malmo
Chicago to Malmo
Houston to Malmo
Phoenix to Malmo
Philadelphia to Malmo
San Antonio to Malmo
San Diego to Malmo
Dallas to Malmo
San Jose to Malmo
Fort Worth to Malmo
Jacksonville to Malmo
Columbus to Malmo
Charlotte to Malmo
Indianapolis to Malmo
San Francisco to Malmo
Seattle to Malmo
Denver to Malmo
Washington to Malmo
Boston to Malmo
El Paso to Malmo
Nashville to Malmo
Miami to Malmo
Oklahoma City to Malmo
Las Vegas to Malmo
Detroit to Malmo
Portland to Malmo
Memphis to Malmo
Louisville to Malmo
Milwaukee to Malmo
Baltimore to Malmo
Sacramento to Malmo
Atlanta to Malmo
New York City to Uppsala
Los Angeles to Uppsala
Chicago to Uppsala
Houston to Uppsala
Phoenix to Uppsala
Philadelphia to Uppsala
San Antonio to Uppsala
San Diego to Uppsala
Dallas to Uppsala
San Jose to Uppsala
Fort Worth to Uppsala
Jacksonville to Uppsala
Columbus to Uppsala
Charlotte to Uppsala
Indianapolis to Uppsala
San Francisco to Uppsala
Seattle to Uppsala
Denver to Uppsala
Washington to Uppsala
Boston to Uppsala
El Paso to Uppsala
Nashville to Uppsala
Miami to Uppsala
Oklahoma City to Uppsala
Las Vegas to Uppsala
Detroit to Uppsala
Portland to Uppsala
Memphis to Uppsala
Louisville to Uppsala
Milwaukee to Uppsala
Baltimore to Uppsala
Sacramento to Uppsala
Atlanta to Uppsala
New York City to Vasteras
Los Angeles to Vasteras
Chicago to Vasteras
Houston to Vasteras
Phoenix to Vasteras
Philadelphia to Vasteras
San Antonio to Vasteras
San Diego to Vasteras
Dallas to Vasteras
San Jose to Vasteras
Fort Worth to Vasteras
Jacksonville to Vasteras
Columbus to Vasteras
Charlotte to Vasteras
Indianapolis to Vasteras
San Francisco to Vasteras
Seattle to Vasteras
Denver to Vasteras
Washington to Vasteras
Boston to Vasteras
El Paso to Vasteras
Nashville to Vasteras
Miami to Vasteras
Oklahoma City to Vasteras
Las Vegas to Vasteras
Detroit to Vasteras
Portland to Vasteras
Memphis to Vasteras
Louisville to Vasteras
Milwaukee to Vasteras
Baltimore to Vasteras
Sacramento to Vasteras
Atlanta to Vasteras
New York City to Orebro
Los Angeles to Orebro
Chicago to Orebro
Houston to Orebro
Phoenix to Orebro
Philadelphia to Orebro
San Antonio to Orebro
San Diego to Orebro
Dallas to Orebro
San Jose to Orebro
Fort Worth to Orebro
Jacksonville to Orebro
Columbus to Orebro
Charlotte to Orebro
Indianapolis to Orebro
San Francisco to Orebro
Seattle to Orebro
Denver to Orebro
Washington to Orebro
Boston to Orebro
El Paso to Orebro
Nashville to Orebro
Miami to Orebro
Oklahoma City to Orebro
Las Vegas to Orebro
Detroit to Orebro
Portland to Orebro
Memphis to Orebro
Louisville to Orebro
Milwaukee to Orebro
Baltimore to Orebro
Sacramento to Orebro
Atlanta to Orebro