97%
of customers
recommend us
Moving to New Zealand from the USA
Published on 2020-08-27
What's in this article?
hide
USA to New Zealand Movers
Moving To New Zealand From USA
New Zealand has a bit of a reputation… a very good one, in fact! It's a peaceful country where people generally take care of their local community and an amazing place to live for any American who's looking for a change.
Though you may have a handle on your new home and employment opportunity in New Zealand, when it comes to moving your personal belongings, we can help make a seamless transition.
Professional Movers
Three Movers is a top-rated moving company in New Zealand. We offer quality moving services at competitive prices. Our team is experienced and knowledgeable, and we're dedicated to providing our clients with the best possible moving experience.
We understand that moving can be stressful, so we work hard to ensure that your move goes as smoothly as possible. We offer a range of packing supplies and services, and we're happy to accommodate special requests. We also offer a variety of work visa options, like temporary visa, skilled migrant category to start a new life, so that you can find the perfect work-life balance in New Zealand.
If you're looking for a quality moving company, look no further than Three Movers! We're dedicated to providing you with the best possible moving service, and we'll work hard to ensure that your move is smooth and hassle-free.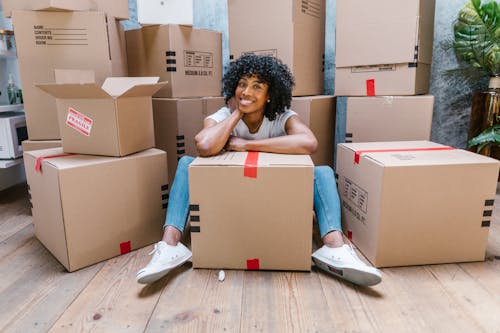 Get in touch with Three Movers today and find out more about what we can do to help you move to anywhere in New Zealand whether north island or south island.
International Shipping: What You Need to Know
Moving to New Zealand or any other international destination is a task riddled with logistical challenges, but a professional team of movers can help you meet these challenges head-on.
Here are some benefits of working with a team of overseas moving pros:
You Can Focus on Other Things
Moving to a different country involves taking care of a lot of logistical aspects, such as taking care of loans, informing relevant institutions of your move, or even just remembering to redirect your mail.
With a professional team of movers, a stress free moving experience is guaranteed, and focus on the other aspects of moving.
Your Belongings Are Protected
A reputable moving company will have the necessary insurance to protect your cargo in the event that something goes wrong. Though we do take the proper precautions to lower any risks that might appear during transit, we can't remove all potential threats. But the right insurance policy may give you some peace of mind.
Handling the Customs Process
Each country has its own requirements when it comes to how to move items into and out of it, and it's the job of the professional movers to learn about these requirements and ensure they are respected.
With us, you really don't have to worry much about New Zealand customs, and we'll guide you through the entire process.
Actually Save Money?!
Yes, a professional team of moving companies can actually help you save money, even if the service itself is not the cheapest around. As contradictory as it may seem, choosing an affordable moving team is the most financially beneficial decision. If you were to calculate how much it would cost to move everything on your own, the dotted line would paint a much more expensive picture!
If you don't believe us, we'll prove it: get in touch with Three Movers now and ask for a free quote!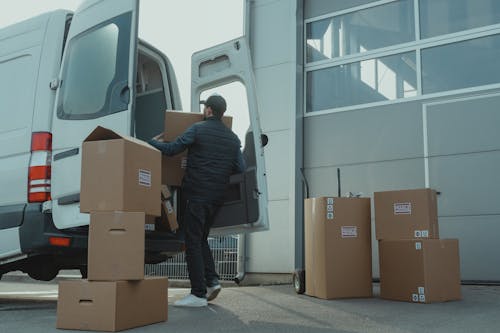 Why You Should Work with Our Team
Three Guys and a Truck is a team of a professional mover that can handle anything the moving process throws at us. We work exclusively with a team of highly-trained professionals who know exactly what it takes to ensure the safety of your cargo.
Because we know you may not feel 100% comfortable trusting total strangers with your life's possessions. It's a natural instinct. But, we can prove ourselves to you through:
Our amazing customer support – any question you have regarding your cargo, arrival times, New Zealand customs and more can be directed to our customer service team. With us, you'll always know everything about your shipment;
Affordable rates – and price packages perfect for all budgets. We won't push for unnecessary services you may not be able to afford just to make a few extra bucks. With us, you're in control of what type of service you want, and benefit from some of the most affordable rates in this industry;
Dedication and care – we've been in this business for over 20 years, and that couldn't have been possible without passion for what we do, and a strict work ethic that doesn't cut corners when it comes to the quality of our service.
Let us be your helper and get your belongings from the US to New Zealand. Reach out to our office now for a free price estimation and more information about how we can help your cargo reach New Zealand safely.
Moves From USA to New Zealand: Our Top Routes
As an international moving company, we can help you relocate from numerous cities in the US to various cities in New Zealand. Here are some popular routes for people moving from the USA to New Zealand.
USA to Auckland
New York City to Auckland
Los Angeles to Auckland
Chicago to Auckland
Houston to Auckland
Phoenix to Auckland
Philadelphia to Auckland
San Antonio to Auckland
San Diego to Auckland
Dallas to Auckland
San Jose to Auckland
Fort Worth to Auckland
Jacksonville to Auckland
Columbus to Auckland
Charlotte to Auckland
Indianapolis to Auckland
San Francisco to Auckland
Seattle to Auckland
Denver to Auckland
Washington to Auckland
Boston to Auckland
El Paso to Auckland
Nashville to Auckland
Miami to Auckland
Oklahoma City to Auckland
Las Vegas to Auckland
Detroit to Auckland
Portland to Auckland
Memphis to Auckland
Louisville to Auckland
Milwaukee to Auckland
Baltimore to Auckland
Sacramento to Auckland
Atlanta to Auckland
USA to Christchurch
New York City to Christchurch
Los Angeles to Christchurch
Chicago to Christchurch
Houston to Christchurch
Phoenix to Christchurch
Philadelphia to Christchurch
San Antonio to Christchurch
San Diego to Christchurch
Dallas to Christchurch
San Jose to Christchurch
Fort Worth to Christchurch
Jacksonville to Christchurch
Columbus to Christchurch
Charlotte to Christchurch
Indianapolis to Christchurch
San Francisco to Christchurch
Seattle to Christchurch
Denver to Christchurch
Washington to Christchurch
Boston to Christchurch
El Paso to Christchurch
Nashville to Christchurch
Miami to Christchurch
Oklahoma City to Christchurch
Las Vegas to Christchurch
Detroit to Christchurch
Portland to Christchurch
Memphis to Christchurch
Louisville to Christchurch
Milwaukee to Christchurch
Baltimore to Christchurch
Sacramento to Christchurch
Atlanta to Christchurch
USA to Wellington
New York City to Wellington
Los Angeles to Wellington
Chicago to Wellington
Houston to Wellington
Phoenix to Wellington
Philadelphia to Wellington
San Antonio to Wellington
San Diego to Wellington
Dallas to Wellington
San Jose to Wellington
Fort Worth to Wellington
Jacksonville to Wellington
Columbus to Wellington
Charlotte to Wellington
Indianapolis to Wellington
San Francisco to Wellington
Seattle to Wellington
Denver to Wellington
Washington to Wellington
Boston to Wellington
El Paso to Wellington
Nashville to Wellington
Miami to Wellington
Oklahoma City to Wellington
Las Vegas to Wellington
Detroit to Wellington
Portland to Wellington
Memphis to Wellington
Louisville to Wellington
Milwaukee to Wellington
Baltimore to Wellington
Sacramento to Wellington
Atlanta to Wellington
USA to Hamilton
New York City to Hamilton
Los Angeles to Hamilton
Chicago to Hamilton
Houston to Hamilton
Phoenix to Hamilton
Philadelphia to Hamilton
San Antonio to Hamilton
San Diego to Hamilton
Dallas to Hamilton
San Jose to Hamilton
Fort Worth to Hamilton
Jacksonville to Hamilton
Columbus to Hamilton
Charlotte to Hamilton
Indianapolis to Hamilton
San Francisco to Hamilton
Seattle to Hamilton
Denver to Hamilton
Washington to Hamilton
Boston to Hamilton
El Paso to Hamilton
Nashville to Hamilton
Miami to Hamilton
Oklahoma City to Hamilton
Las Vegas to Hamilton
Detroit to Hamilton
Portland to Hamilton
Memphis to Hamilton
Louisville to Hamilton
Milwaukee to Hamilton
Baltimore to Hamilton
Sacramento to Hamilton
Atlanta to Hamilton
USA to Tauranga
New York City to Tauranga
Los Angeles to Tauranga
Chicago to Tauranga
Houston to Tauranga
Phoenix to Tauranga
Philadelphia to Tauranga
San Antonio to Tauranga
San Diego to Tauranga
Dallas to Tauranga
San Jose to Tauranga
Fort Worth to Tauranga
Jacksonville to Tauranga
Columbus to Tauranga
Charlotte to Tauranga
Indianapolis to Tauranga
San Francisco to Tauranga
Seattle to Tauranga
Denver to Tauranga
Washington to Tauranga
Boston to Tauranga
El Paso to Tauranga
Nashville to Tauranga
Miami to Tauranga
Oklahoma City to Tauranga
Las Vegas to Tauranga
Detroit to Tauranga
Portland to Tauranga
Memphis to Tauranga
Louisville to Tauranga
Milwaukee to Tauranga
Baltimore to Tauranga
Sacramento to Tauranga
Atlanta to Tauranga
USA to Lower Hutt
New York City to Lower Hutt
Los Angeles to Lower Hutt
Chicago to Lower Hutt
Houston to Lower Hutt
Phoenix to Lower Hutt
Philadelphia to Lower Hutt
San Antonio to Lower Hutt
San Diego to Lower Hutt
Dallas to Lower Hutt
San Jose to Lower Hutt
Fort Worth to Lower Hutt
Jacksonville to Lower Hutt
Columbus to Lower Hutt
Charlotte to Lower Hutt
Indianapolis to Lower Hutt
San Francisco to Lower Hutt
Seattle to Lower Hutt
Denver to Lower Hutt
Washington to Lower Hutt
Boston to Lower Hutt
El Paso to Lower Hutt
Nashville to Lower Hutt
Miami to Lower Hutt
Oklahoma City to Lower Hutt
Las Vegas to Lower Hutt
Detroit to Lower Hutt
Portland to Lower Hutt
Memphis to Lower Hutt
Louisville to Lower Hutt
Milwaukee to Lower Hutt
Baltimore to Lower Hutt
Sacramento to Lower Hutt
Atlanta to Lower Hutt
You Also Might Be interested In