97%
of customers
recommend us
Three Movers is a skilled freight company that can handle all your moving needs in the state of Mississippi. So if you are moving to a city in Mississippi or across US states, you can trust us to properly carry all your apartment or office items.
Long Distance Moving Companies in Mississippi
When you're planning a long-distance move within or outside the state of Mississippi, it's best to hire a moving company such as Three Movers because the establishment has adequate experience in all aspects of moving properties over a long distance.
However, you should be careful when hiring moving companies and ensuring that your hire has a valid US DOT (department of transportation) number. You can check for this number in the FMCSA online portal.
After you hire a moving company, you can request a meeting with their customer service representatives. In the meeting you can go over the particulars of the move, such as the overall cost, when the items will be picked up, and when they will be delivered, among others.
Local Movers In Mississippi
A local move is regarded to be any distance within 50 miles from your current location. If you exceed the 50-mile limit, it becomes a long-distance move, and you will pay more for the move. Local moves in Mississippi are between counties and cities.
For a local move you still need to hire an expert freight company such as Three Movers to oversee that all your items are securely delivered to your new office or apartment securely and on time. Since local moves are brief the total moving costs are average at best.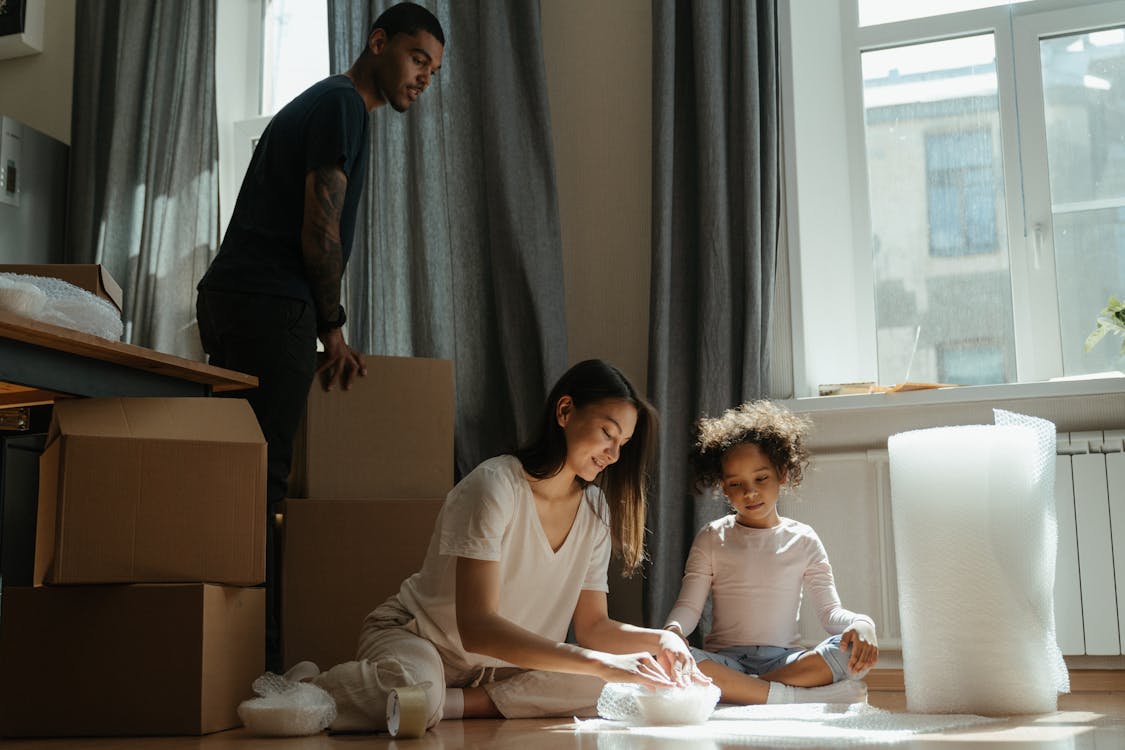 How Much Will You Pay For A Move To Or From Mississippi?
The overall cost of your move to or from Mississippi will largely depend on the company you hire in the moving industry. Therefore, it's advisable to request a quotation from the full service moving company, which will at least give you an idea of the overall price.
When determining the overall cost, movers factor in the weight of all your belongings, the number of agents needed to carry your belongings, the distance to be covered during your move, the total man-hours, among others.
You can save on the total cost by having your furniture disassembled and also packing foldable items in compact packages. This could reduce the number of boxes agents need to carry and the number of trucks or vans needed to ferry your belongings.
Some of the residential and corporate moving services offered by proficient movers such as Three Movers include:
Interstate moving service
Insurance
Types Of Moving Services In Mississippi
Residential Movers In Mississippi
At Three Movers, we offer our residential moving services to families and those living independently. We understand how stressful moving can be for families and even for single people. There usually is never enough time to plan a stress-free move. However, with our services, we can facilitate your move to your new residence in a fast and efficient way. When customers book their move, we provide them with information that will help them prepare their move more efficiently. And on the day of their move, our moving crew will handle the labor-intensive services like packing supplies, loading and unloading. If you'd prefer not to lift a finger, you can always book our full-service move services for your upcoming move.
Office/ Commercial Movers In Mississippi
Three Movers has specialized in offering office/ commercial moves in Mississippi. We offer affordable, reliable, and fast commercial services whether we're moving valuable items, sensitive equipment, or other office equipment. Our commercial moving services are customizable by your assigned corporate relocation manager to ensure we fully satisfy the needs of our customers. Some of the commercial moving services we offer include
On-site project management
Transportations services
Office space planning and management
Storage services
Asset management
To ensure that the execution of our office moves is handled successfully, we offer business owners the services of our corporate relocation managers.
We have commercial moving experience spanning two decades. And we've committed ourselves to only provide the best commercial moving services in Mississippi.
Military Movers In Mississippi
The military has a network of approved moving companies that offer members moving members once they're issued with their permanent change of station (PCS) orders. However, even though the military pays for moves via their approved moving companies, most military members prefer to use personally procured moves (PPM), also called do-it-yourself (DIY) moves. Military personnel prefer DIY moves because they have more control over their moves. The military also refunds its personnel the costs of the move. Three Movers offers customizable military move services according to the needs of military personnel and their families.
International Movers In Mississippi
International or overseas moves are challenging. That's why Three Movers handles everything for you, from providing you with an initial free quote, planning your pre-move stage, helping select the best transportation means, packing and loading, helping with custom clearance management, and delivering your belongings to your new residence. All international moves we facilitate are customizable based on your moving needs. Depending on where you want to relocate, we will ship your belongings via road, air, or water transport. Our moving crew is specially trained to ensure that the entire moving process is smooth and stress-free for everyone involved.
Flat Rate and Hourly Movers In Mississippi
Three Movers offers flat-rate, and hourly rate moves to customers keen on keeping an eye on what they're being charged. A lot of people prefer flat-rate moves since they're more appealing. However, they're not always the best. Depending on the services you require, the volume of your belongings, and the distance to your new residence or office, an hourly rate move could end up saving you a lot of money. Therefore, before selecting which service you prefer, it's important to make sure that our customer service agent explains to you the process used to come up with the price that has been quoted.
Additional Moving/ Shipping Services In Mississippi
Packing and Crating
When our customers hire us, one of their expectations is the safe arrival of their possessions. And to ensure the safe relocation of your possessions, Three Movers offers its customers packing and crating services. However, many of our customers with delicate and valuable possessions prefer using our crating services since they offer higher safety levels than normal packing services. If you own extra-delicate valuables, you can request our specialized 'white gloves' service. Our 'white gloves' service offers the highest safety levels. Therefore, our customers can be assured that their valuables will be handled with special care.
Full-Service Move
A full-service move is a service where professional movers facilitate a customer's move from start to finish. As a customer, you won't be involved in the entire moving process. All you have to do is sit back, relax, and watch as professional movers handle every task associated with moving. We can also customize a full-service move to fit with any specific needs a customer needs handling, such as car shipping, specialty moves, and technology installation. While full-service moves cost more than our labor-only moving services, they are very convenient since they help you save a lot of time and avoid moving day stress.
Storage
The ability to provide storage services is essential for any moving company. Most of the time, we offer our storage services to customers looking to downsize their house, those in-between moves, and those who require overseas or long-distance moving companies. We also offer temporary storage services to customers renovating their homes and even college students who need a place to store their possessions during the summer holiday. At Three Movers, we've dedicated ourselves to offering our customers easily available and seamless storage solutions whether they need them for a few days or an entire year.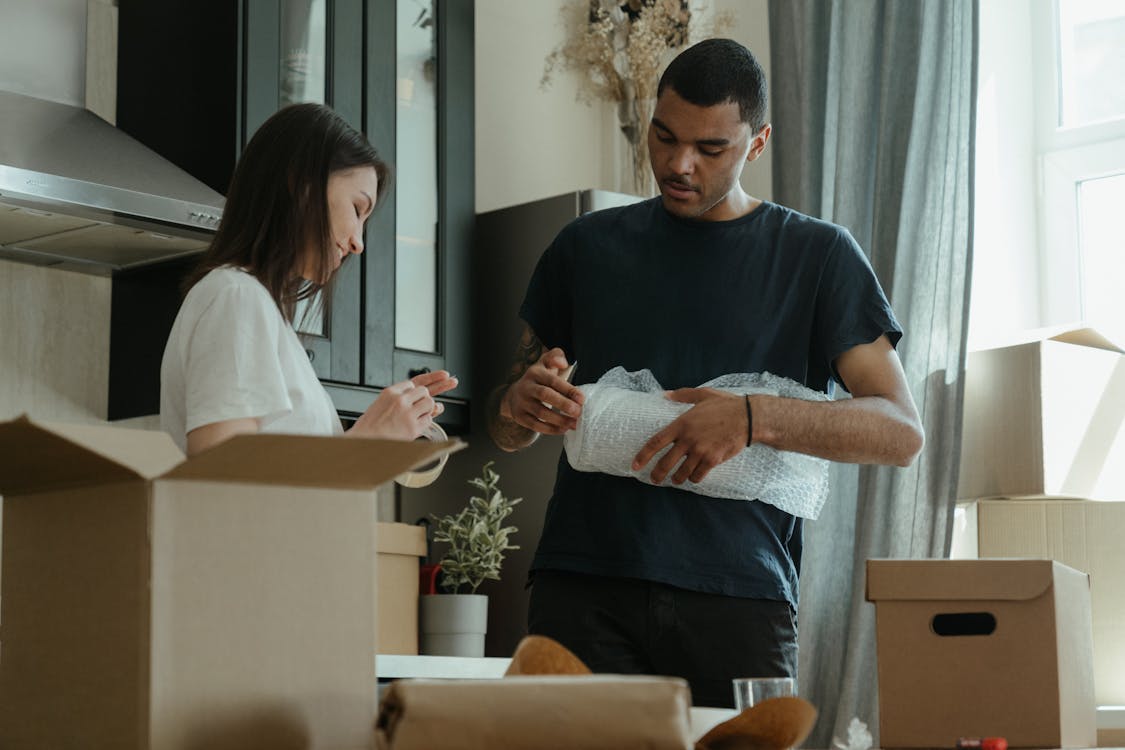 Insurance
Insurance coverage policies are important since they help moving companies protect their customers' possessions from damage and protection. And in case of accidents happen, customers can get compensated for the losses they've suffered. We offer the following three insurance coverage policies to our customers.
Full Value Protection: With this insurance policy, customers are reimbursed for any items that have been damaged or lost during transit. However, the policy doesn't cover damages caused under conditions that the movers couldn't control—for example, natural disasters.
Release Value Protection: Three Movers offers released-value protection for free. However, the coverage it provides is limited. Customers only receive 0$0.60 for every pound of items damaged.
Separate Liability Coverage: Insurance policy offered by a 3rd party.
Same-Day Moves
If you're planning to move out of your current residence in a hurry, you will need the services of a professional moving company that can handle same-day moves. Planning a move is already stressful enough; the last thing you need is the pressure of handling all the laborious tasks. And that's why Three Movers offers last-minute move services. With our help, we can plan and customize your last-minute move based on your needs. Since little planning is often involved in same-day moves, the experience of our professional movers is what makes up for the lack of planning.
Auto-Transport
Auto-transport or car shipping refers to moving a car from one location to another. We offer this service as part of our long-distance, residential, commercial, and international moving services. We've partnered with several car shipping companies in the country to make sure that your car will be transported to your new residences or offices. With our car shipping services, you can enjoy a stress and hassle-free experience. Experts will handle the entire process. To assure our customers of the safety of their cars, we provide insurance coverage, ensuring that our customers will be compensated in case anything happens during transit.
At Three Movers, we strive to ensure that all your belongings are delivered as they were without any breakage or loss. We also aim to dispatch all your belongings on time, so reach out to us, and we will make your move happen without any hiccups.
Cost & Time Examples For Moving To Or From Mississippi, MS
| To / From Mississippi | Distance | 2 BR | 3 BR | 4 BR |
| --- | --- | --- | --- | --- |
| Mississippi, MS to Reno, NV | 1721 miles | $3361 – $4538 | $5585 – $7807 | $7807 – $11895 |
| Laredo, TX to Mississippi, MS | 647 miles | $1906 – $2643 | $3299 – $4696 | $4696 – $7247 |
| Mississippi, MS to Scottsdale, AZ | 1256 miles | $2757 – $3751 | $4635 – $6514 | $6514 – $9962 |
| North Las Vegas, NV to Mississippi, MS | 1444 miles | $2991 – $4056 | $5003 – $7013 | $7013 – $10708 |
| Mississippi, MS to Madison, WI | 746 miles | $2054 – $2836 | $3532 – $5014 | $5014 – $7721 |
| Gilbert, LA to Mississippi, MS | 83 miles | $1002 – $1465 | $1878 – $2764 | $2764 – $4359 |
*Prices and times are estimated. They can vary depending on the season and other factors. Get a quote custom-tailored to you
Resources