97%
of customers
recommend us
Three Movers
are well known to pay close attention to detail when helping you relocate. Our operational history is proof of how trustworthy and reliable we are.
When it comes to finding a reliable and affordable moving company, THREE MOVERS is the top rated choice. We offer professional moving services at an affordable price, making us the perfect choice for those looking for a stress free way to move. We have a wide range of moving services that we offer, from packing supplies, packing services, unpacking services,, partial packing options and storage services to junk removal services and corporate relocation manager. We also have moving teams of experienced and professional movers and customer service representatives who are always available to help with any questions or concerns you may have. If you're looking for a reliable and affordable moving company, look no further than THREE MOVERS moving team. We're the perfect choice for your upcoming move.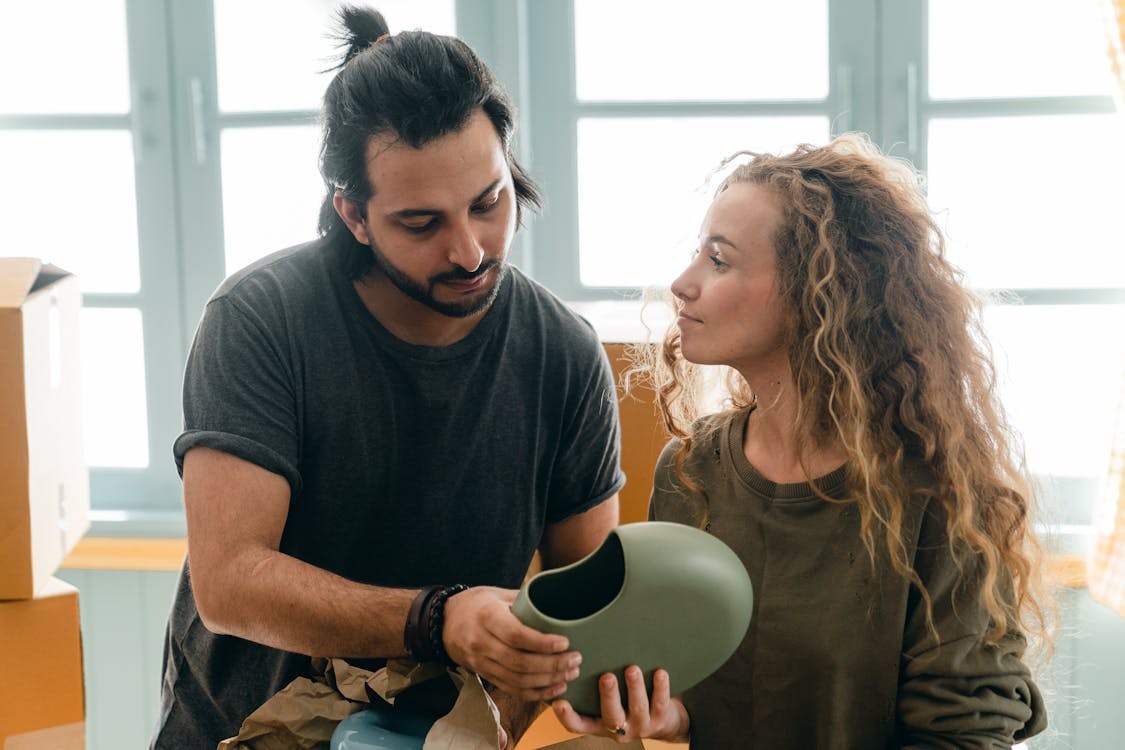 Long Distance Moving Companies in Louisiana
If you plan to make a long-distance move in or out of Louisiana, the key to a successful moving process is being prepared. Each year, about 14% of people choose to relocate to a different place. If you are part of this statistic this time around, knowing what you should expect will ease the moving process.
After deciding where you are moving your new home or your own businesses to, plan the time you want to relocate. Contrary to popular belief, there is an excellent time to relocate. Plan your move during the off-season. According to the American Census Bureau, Most people relocate in August and July. So, it is wise for you to plan your long distance relocation in May and September.
There is also the packing process to be considered. If you are wondering when the best time is to pack, think of the one-year rule. This means you should consider throwing away items that haven't been in use for the last year. You will be surprised at how much less you have to pack after doing this. You can choose to hire a reliable moving company like Three Movers to help with packing and corporate moving services. They have full moving service options you could consider hiring in the moving industry to ease the hectic process of long-distance moving.
Local Movers in Louisiana
Unlike the former, relocating within Louisiana can either be considered a long-distance or local move. The distance is what makes the difference. If you plan to move less than 400 miles from your current location, you are making a local move. Anything beyond 400 miles in this state is considered long-distance.
When doing a local move, hiring a full service moving company such as Three Movers will make the process a more pleasant one. This company is flexible in its moving services, making it a favorite among dwellers of this great state. Some of the services include:
How much will a Louisiana move cost?
Having a budget is very important when planning to move either locally or long-distance. Moving companies like Three Movers have affordable moving rates.
Depending on the move, you will either be charged hourly by your professional mover, based on distance, and even on the items you have. That is why you need to behave an in-house survey. The survey ensures that all items will be considered before the final quote is made.
When getting a quote, insist on a written one as opposed to a verbal one. That way, in case there is a dispute in the future regarding the rates, you will have proof in writing. It would help if you also asked to be told the difference between the different moving rates and when they apply.
Cost & Time Examples For Moving To Or From Louisiana, LA
To / From Louisiana
Distance
2 BR
3 BR
4 BR
Idaho, ID to Louisiana, LA
1642 miles
$3,222 – $4,358
$5,366 – $7,508
$7,508 – $10,445
Louisiana

, LA

 to 

Argyle, TX
396 miles
$1,524 – $2,144
$2,697 – $3,849
$3,977 – $5,322
Pendleton, OR to Louisiana

, LA

1817 miles
$3,404 – $4,621
$5,226 – $7,876
$7,996 – $11,173
Louisiana

, LA

 to 

Salida, CO
1011 miles
$2,020 – $3,422
$3,777 – $5,868
$6,000 – $8,545
Los Angeles, CA to Louisiana

, LA

1598 miles
$3,130 – $4,238
$5,223 – $7,315
$7,112 – $11,274
Louisiana

, LA

 to 

Harvey, LA
77 miles
$941 – $1,153
$1,344 – $1,753
$1,753 – $2,487
*Prices and times are estimated. They can vary depending on the season and other factors. Get a quote custom-tailored to you
Resources
Frequently Asked Questions