97%
of customers
recommend us
Newark to Miami Movers
Published on 2021-05-11
Newark to Miami Movers
Newark is a pretty city, but sometimes, people may look for more – and perhaps a better, warmer weather. This is why Miami strikes so well with many individuals. With that in mind, if you wish to move all of your things efficiently, you might want to hire some good Newark long-distance movers. The long distance relocation is too big for you to try and take it by yourself.
If you're looking for a top-rated Newark to Miami moving company, you can't go wrong with us. We provide full service packing and stress-free moving experiences for our customers, and we're one of the most professional movers in the business. We also offer unpacking services to make your relocation even easier. So if you're looking for quality moving services with the best Newark movers at a great price, call us today for a free quote.
How Much Does It Cost to Move from Newark to Miami?
You have almost 1,300 miles to go between Newark and Miami, which means that the average moving price for Newark to Miami interstate movers will go between $1900 and $5500. Some interstate movers can charge even heftier prices for your relocation process, which is why you might want to read as many reviews on local movers and best movers as possible.
That being said, there are certain pricing factors that will also influence the final cost for your long distance moving services. For example, same day interstate moving companies or last-minute moving will be more expensive, as you will be putting more pressure on the movers. Your home size will also affect the price, as well as the existence of any supplemental services. Long distance movers with a truck will be less expensive compared to full-service movers that also provide packing services.
Why Move to Miami from Newark?
The weather in Newark (and New Jersey overall) is known to be quite gloomy and cold, with clouds preventing you from getting your much-desired dose of sunshine. On the other hand, the temperature in Miami is almost always around 70-80 degrees Fahrenheit, and people there usually get more than 300 days of sun per year.
Plus, aside from the warm weather, you also have some gorgeous beaches where you can bask in the sun. Although the cost of living there is a bit higher, the average pay is also better, which means they easily compensate.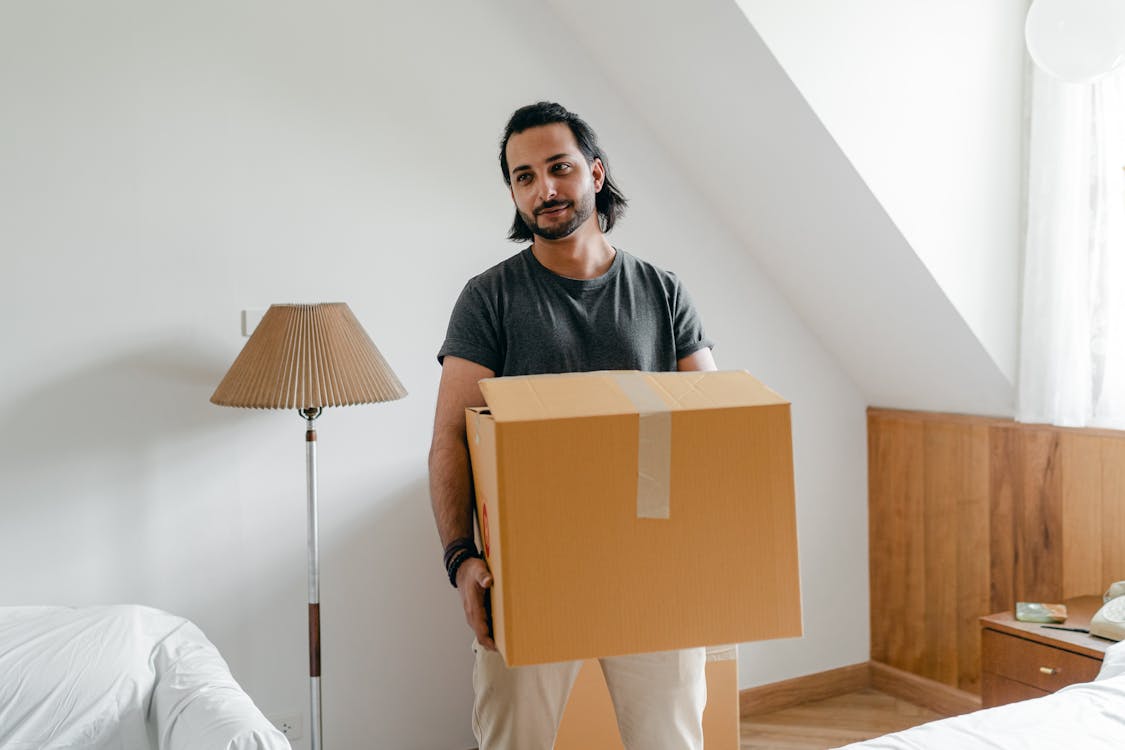 Tips to Hire the Best Moving Company
When moving from state to state from New Jersey, unless you drive your own truck, you will likely need a moving company. Here are some tips for you to find a reliable firm and so as to have a stress free moving experience.
Ask Close People for Referrals
You can read as many online reviews as you can; since you don't know those people, you can't be sure if the reviews are trustworthy. Sure, reading independent website reviews (such as Yelp) can be extremely helpful, but you may want to start with your friends and family first.
Discuss Insurance
Are you in any way covered if the truck goes through an accident or if your belongings get damaged on the way? A good moving company should be able to offer you insurance coverage as well, as you might never know what's going to happen on the road. It might not even be their fault; regardless of the cause, insurance will ensure you get compensation.
Ask about Packing
Some long distance moving companies offer packing services, others don't. Consider asking them about this, particularly if you have many things to pack. If you pack the items yourself, the professional moving company are not responsible if anything breaks randomly because they took a bump in the road. If they pack things themselves, not only will they do it properly, but they will also be held responsible if anything happens to them.