97%
of customers
recommend us
Moving To Spain From The USA
Published on 2020-08-27
Movers USA To Spain
Moving to Spain from US
Sunny beaches, great food and drinks, and an overall fairytale-like lifestyle. Yes, life in Spain promises all of this, which is why it's such a popular relocation destination for many Americans, especially those who are looking to live surrounded by a completely different culture!
While you dream about the perfect Spanish home and what you want to do first when you get there, let us worry about getting your belongings there safely. Three Movers is the best team of pro movers who can help you make a seamless transition!
Get in touch with Three Movers for a free moving quote!
International Moving Company
Three Movers is one of the top-rated international movers in the United States. We offer comprehensive moving services to families and businesses all over the world. Our team of experienced professional movers has the knowledge and expertise to handle all the logistics of your moving service with ease. Our team of international movers are from the local community, speak spanish, and also know the spanish cities. We are committed to providing exceptional customer service, and we go above and beyond to keep all your belongings safe during the relocation process
We have been moving people safely for years, and we offer customized international moving plan for your international move process, customs clearance process and customs clearance management. Our flat-rate pricing policy ensures that you always get your customized international moving quote with no hidden charges or fees. When you are planning to get your spanish visa at the spanish consulate for your international move, Three Movers is your trusted partner.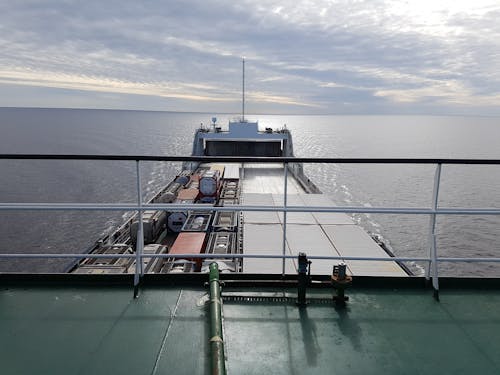 Why You Need a Team of Professionals
Moving all the way across the Atlantic can be a scary thing to do, especially when you start thinking about all the different things to prepare. From finding affordable flights, getting the right home to applying for a Visa for any stays beyond three months, your to-do list can develop quite a lot.
A team of professional movers can help you check at least one major component off your list: transporting your belongings across the seas. Here are some benefits of working with a team of pros:
Less nerve-wracking moments when it comes to compelling with Spanish customs requirements, scheduling transports and transfers between multiple vehicles, etc.;
A-Z services which can save you a lot of time, especially if you opt for packing services as well;
Protection in case something goes wrong during transport, thanks to insurance policies which protects the cargo;
Expertise and professional equipment to ensure the safety of your belonging, which is especially important for high-value items.
If you're looking for a team of pros you can entrust with your belongings, Three Movers international movers is the team to call. Reach out to us now and let's talk specifics!
Choosing Three Men with a Truck Is the Way to Go
Three Men with a Truck can help make your relocation to Spain a lot easier. With over 20 years of experience in the business, we've seen (and overcome) just about anything you can think of, and we will use our expertise to help you as well.
We started with literally Three Movers, but over the years we've grown into a company that can offer its services nationally and internationally. We couldn't have lasted a day in this business if not for these key quality requirements we impose upon ourselves:
Professionalism – we pride ourselves in what we do and strive to deliver amazing results time and time again, no matter if the job requires a move in the same state, or overseas in Spain;
Transparency – we believe it's essential for our clients to be constantly updated, every step of the way. We know it can be strange to put your trust in total strangers with your life's possessions, so our team takes the time to check-in and keep you in the loop;
Support – you'll have loads of questions. We know that. And our customer service team is by the phone, ready to answer all of them, so you have a complete understanding of what's going on with your cargo at all times;
Dedication – it may sound strange to an outsider, but we actually like what we do. There are a lot of challenges in the field of shipping, especially with international jobs, but we never tap out. This dedication we put into our work has helped us stay at the frontlines of our industry for years!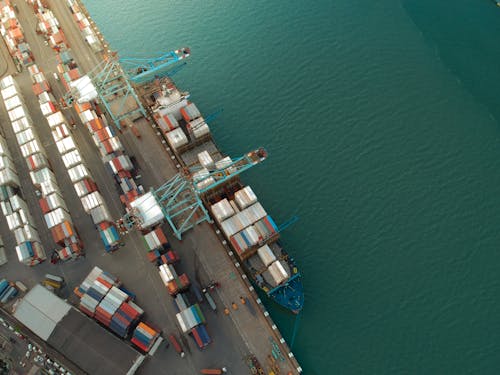 With Three Movers, you won't get a bunch of empty promises and a complicated contract. We like to sit down with our customers and discuss exactly what they need, think the best solutions for their projects, all while offering some of the most affordable rates in the industry!
You can trust our team of movers to handle your belongings with great care as if they were our own. Reach out to us today for a free quote and more information about what we can to do help.
Moves From USA to Spain : Our Top Routes
No matter which city in Spain you want to move from or which city in the UK you want to move from, we can help. These are some popular routes for people relocating from Spain to the USA.
The USA to Madrid
New York City to Madrid
Los Angeles to Madrid
Chicago to Madrid
Houston to Madrid
Phoenix to Madrid
Philadelphia to Madrid
San Antonio to Madrid
San Diego to Madrid
Dallas to Madrid
San Jose to Madrid
Fort Worth to Madrid
Jacksonville to Madrid
Columbus to Madrid
Charlotte to Madrid
Indianapolis to Madrid
San Francisco to Madrid
Seattle to Madrid
Denver to Madrid
Washington to Madrid
Boston to Madrid
El Paso to Madrid
Nashville to Madrid
Miami to Madrid
Oklahoma City to Madrid
Las Vegas to Madrid
Detroit to Madrid
Portland to Madrid
Memphis to Madrid
Louisville to Madrid
Milwaukee to Madrid
Baltimore to Madrid
Sacramento to Madrid
Atlanta to Madrid
The USA to Barcelona
New York City to Barcelona
Los Angeles to Barcelona
Chicago to Barcelona
Houston to Barcelona
Phoenix to Barcelona
Philadelphia to Barcelona
San Antonio to Barcelona
San Diego to Barcelona
Dallas to Barcelona
San Jose to Barcelona
Fort Worth to Barcelona
Jacksonville to Barcelona
Columbus to Barcelona
Charlotte to Barcelona
Indianapolis to Barcelona
San Francisco to Barcelona
Seattle to Barcelona
Denver to Barcelona
Washington to Barcelona
Boston to Barcelona
El Paso to Barcelona
Nashville to Barcelona
Miami to Barcelona
Oklahoma City to Barcelona
Las Vegas to Barcelona
Detroit to Barcelona
Portland to Barcelona
Memphis to Barcelona
Louisville to Barcelona
Milwaukee to Barcelona
Baltimore to Barcelona
Sacramento to Barcelona
Atlanta to Barcelona
The USA to Valencia
New York City to Valencia
Los Angeles to Valencia
Chicago to Valencia
Houston to Valencia
Phoenix to Valencia
Philadelphia to Valencia
San Antonio to Valencia
San Diego to Valencia
Dallas to Valencia
San Jose to Valencia
Fort Worth to Valencia
Jacksonville to Valencia
Columbus to Valencia
Charlotte to Valencia
Indianapolis to Valencia
San Francisco to Valencia
Seattle to Valencia
Denver to Valencia
Washington to Valencia
Boston to Valencia
El Paso to Valencia
Nashville to Valencia
Miami to Valencia
Oklahoma City to Valencia
Las Vegas to Valencia
Detroit to Valencia
Portland to Valencia
Memphis to Valencia
Louisville to Valencia
Milwaukee to Valencia
Baltimore to Valencia
Sacramento to Valencia
Atlanta to Valencia
The USA to Seville
New York City to Seville
Los Angeles to Seville
Chicago to Seville
Houston to Seville
Phoenix to Seville
Philadelphia to Seville
San Antonio to Seville
San Diego to Seville
Dallas to Seville
San Jose to Seville
Fort Worth to Seville
Jacksonville to Seville
Columbus to Seville
Charlotte to Seville
Indianapolis to Seville
San Francisco to Seville
Seattle to Seville
Denver to Seville
Washington to Seville
Boston to Seville
El Paso to Seville
Nashville to Seville
Miami to Seville
Oklahoma City to Seville
Las Vegas to Seville
Detroit to Seville
Portland to Seville
Memphis to Seville
Louisville to Seville
Milwaukee to Seville
Baltimore to Seville
Sacramento to Seville
Atlanta to Seville
The USA to Bilbao
New York City to Bilbao
Los Angeles to Bilbao
Chicago to Bilbao
Houston to Bilbao
Phoenix to Bilbao
Philadelphia to Bilbao
San Antonio to Bilbao
San Diego to Bilbao
Dallas to Bilbao
San Jose to Bilbao
Fort Worth to Bilbao
Jacksonville to Bilbao
Columbus to Bilbao
Charlotte to Bilbao
Indianapolis to Bilbao
San Francisco to Bilbao
Seattle to Bilbao
Denver to Bilbao
Washington to Bilbao
Boston to Bilbao
El Paso to Bilbao
Nashville to Bilbao
Miami to Bilbao
Oklahoma City to Bilbao
Las Vegas to Bilbao
Detroit to Bilbao
Portland to Bilbao
Memphis to Bilbao
Louisville to Bilbao
Milwaukee to Bilbao
Baltimore to Bilbao
Sacramento to Bilbao
Atlanta to Bilbao
The USA to Malaga
New York City to Malaga
Los Angeles to Malaga
Chicago to Malaga
Houston to Malaga
Phoenix to Malaga
Philadelphia to Malaga
San Antonio to Malaga
San Diego to Malaga
Dallas to Malaga
San Jose to Malaga
Fort Worth to Malaga
Jacksonville to Malaga
Columbus to Malaga
Charlotte to Malaga
Indianapolis to Malaga
San Francisco to Malaga
Seattle to Malaga
Denver to Malaga
Washington to Malaga
Boston to Malaga
El Paso to Malaga
Nashville to Malaga
Miami to Malaga
Oklahoma City to Malaga
Las Vegas to Malaga
Detroit to Malaga
Portland to Malaga
Memphis to Malaga
Louisville to Malaga
Milwaukee to Malaga
Baltimore to Malaga
Sacramento to Malaga
Atlanta to Malaga