97%
of customers
recommend us
Moving to Puerto Rico from California
Published on 2021-01-14
What's in this article?
hide
International Movers CA To PR
Puerto Rico may be much smaller than California, but it has a lot of room to stretch out. Most of the population of Puerto Rico is clustered along the coastlines, leaving Puerto Rico's lush mountains free to explore. With a consistently gorgeous climate and unspoiled natural beauty, Puerto Rico is a popular location for U.S. citizens to visit or even put down roots.
Moving to Puerto Rico is going to require the expertise of an overseas moving company with experience in domestic and international move as the distance is not meant for local movers. Here is what you need to know about moving to this tropical paradise.
We are a top rated Puerto Rico to California movers that can handle all of your relocation needs. We have been in business for years and have a lot of experience with moving people and their belongings. We are licensed and insured, and our team is made up of professional movers who will take care of your belongings. We can help you with the entire major cities moving process, from packing your items into the pickup truck or rental truck transporting them to your new home. We also offer auto transport services, so you can move your car or motorcycle with ease. Contact our professional moving company today for a free moving quote! 
What does it cost?
Costs for shipping your household goods using any of the available Puerto Rico moving companies will vary depending on how you are doing it. Ground and rail transport will only take you so far. You will still need to arrange for international moving transport or overseas transport, most often by shipping container. Extra special cargo, such as antiques or rare vehicles, are most often transported via air transport, which is significantly more expensive with excise taxes. Working with an overseas mover will help you achieve the best outcome, at the best price.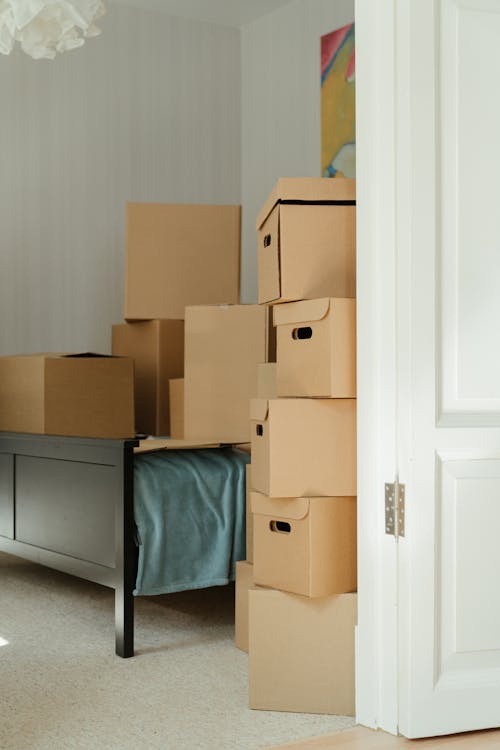 Moving household goods to Puerto Rico
As a U.S. citizen moving to Puerto Rico, you will not owe customs duty or taxes (note: Do your research before you depart, to be sure you understand any state or municipal taxes that could apply). Shipping to Puerto Rico from California is no different from moving from California to North Dakota. No customs clearance, no problem.
The U.S. Census Bureau requires an Electronic Export Information filing for all shipments valued at over $2,500 unless the federal government has exempted them. You can complete this process using a couple companies Automated Export System (AES).
You must also provide a bill of lading and detailed inventory of your shipment.
What items are prohibited?
Make sure to do your research before you go to avoid surprise taxes or restrictions you may not have considered. For example, most people are surprised to hear that any coffee brought into Puerto Rico for personal use is subject to a tax levied per pound. You could start your research here. Puerto Rico does prohibit some imports, like endangered animals, plants, explosives, narcotics, livestock, and even lottery tickets. Items such as alcohol and firearms are restricted and subject to additional scrutiny.
Can I ship my vehicle to Puerto Rico?
Here are some of the documents you will need to ship your vehicle to Puerto Rico:
Proof of ownership or permission from leaseholder to take the vehicle outside of the continental U.S.
Valid U.S. driver's license 
Bill of lading
Bill of sale or purchase invoice
EPA Standard Form 3520-1
Vehicle registration
Vehicle Identification Number
You must pay excise tax on your vehicle when it arrives and obtain a Puerto Rican driver's license within your first 30 days.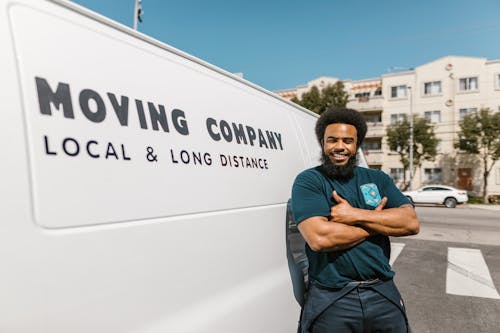 Three Movers
We must admit, moving to Puerto Rico from California can be a little complicated. You will likely need to coordinate a combination of shipping methods, managing timelines and logistics to ensure their safe arrival. Who needs it? Working with an overseas moving company like Three Movers will save you time and energy so you can focus on what matters. Let us manhandle the stress so you don't have to. Contact us today for a free, no-obligation shipping quote. 
Moving To Puerto Rico: Our Top Routes
Los Angeles to Puerto Rico
San Diego to Puerto Rico
San Jose to Puerto Rico
San Francisco to Puerto Rico
Fresno to Puerto Rico
Sacramento to Puerto Rico
Long Beach to Puerto Rico
Oakland to Puerto Rico
Bakersfield to Puerto Rico
Anaheim to Puerto Rico
Santa Ana to Puerto Rico
Riverside to Puerto Rico
Stockton to Puerto Rico
Irvine to Puerto Rico
Chula Vista to Puerto Rico
Fremont to Puerto Rico
San Bernardino to Puerto Rico
Santa Clarita to Puerto Rico
Modesto to Puerto Rico
Fontana to Puerto Rico
Oxnard to Puerto Rico
Moreno Valley to Puerto Rico
Huntington Beach to Puerto Rico
Glendale to Puerto Rico
Santa Rosa to Puerto Rico
Ontario to Puerto Rico
Rancho Cucamonga to Puerto Rico
Oceanside to Puerto Rico
Garden Grove to Puerto Rico
Elk Grove to Puerto Rico
Corona to Puerto Rico
Hayward to Puerto Rico
Lancaster to Puerto Rico
Palmdale to Puerto Rico
Salinas to Puerto Rico
Sunnyvale to Puerto Rico
Pomona to Puerto Rico
Escondido to Puerto Rico
Torrance to Puerto Rico
Pasadena to Puerto Rico
Orange to Puerto Rico
Fullerton to Puerto Rico
Roseville to Puerto Rico
Visalia to Puerto Rico
Concord to Puerto Rico
Thousand Oaks to Puerto Rico
Santa Clara to Puerto Rico
Simi Valley to Puerto Rico
Victorville to Puerto Rico
Berkeley to Puerto Rico
Vallejo to Puerto Rico
East Los Angeles to Puerto Rico
El Monte to Puerto Rico
Fairfield to Puerto Rico
Carlsbad to Puerto Rico
Temecula to Puerto Rico
Costa Mesa to Puerto Rico
Murrieta to Puerto Rico
Downey to Puerto Rico
Antioch to Puerto Rico
Ventura to Puerto Rico
Richmond to Puerto Rico
Inglewood to Puerto Rico
Clovis to Puerto Rico
Daly City to Puerto Rico
West Covina to Puerto Rico
Santa Maria to Puerto Rico
Jurupa Valley to Puerto Rico
Norwalk to Puerto Rico
San Mateo to Puerto Rico
Burbank to Puerto Rico
El Cajon to Puerto Rico
Rialto to Puerto Rico
Arden-Arcade to Puerto Rico
Vista to Puerto Rico
Vacaville to Puerto Rico
Compton to Puerto Rico
Mission Viejo to Puerto Rico
San Marcos to Puerto Rico
South Gate to Puerto Rico
Chico to Puerto Rico
Hesperia to Puerto Rico
Carson to Puerto Rico
Redding to Puerto Rico
Santa Monica to Puerto Rico
Santa Barbara to Puerto Rico
Westminster to Puerto Rico
Tracy to Puerto Rico
Menifee to Puerto Rico
San Leandro to Puerto Rico
Livermore to Puerto Rico
Chino to Puerto Rico
Indio to Puerto Rico
Citrus Heights to Puerto Rico
Hawthorne to Puerto Rico
Whittier to Puerto Rico
Redwood City to Puerto Rico
Newport Beach to Puerto Rico
Alhambra to Puerto Rico
Hemet to Puerto Rico
Lake Forest to Puerto Rico
Merced to Puerto Rico
Buena Park to Puerto Rico
Pleasanton to Puerto Rico
Mountain View city to Puerto Rico
Chino Hills to Puerto Rico
Lakewood to Puerto Rico
Tustin to Puerto Rico
Milpitas to Puerto Rico
Manteca to Puerto Rico
Napa to Puerto Rico
Alameda to Puerto Rico
Folsom to Puerto Rico
Perris to Puerto Rico
Bellflower to Puerto Rico
Upland to Puerto Rico
Baldwin Park to Puerto Rico
San Ramon to Puerto Rico
Union City to Puerto Rico
Rancho Cordova to Puerto Rico