97%
of customers
recommend us
Moving to Germany from the USA
Published on 2020-09-09
Movers USA to Germany
Moving to Germany from USA
Germany is becoming an increasingly more popular destination for many Americans not just looking for an interesting place to visit, but also to relocate.
Calling Germany home can be a great decision, but the road to getting there isn't necessarily easy. Wouldn't it be nice to have a great moving partner who can help you figure out the logistics?
Look no further than Three Men with a Truck, your very own moving partner with over 20 years of experience in the business. Call our office right now to find out more about what we can do to help, and get a free quote!
International Moving Companies
International moving is a big decision which should not be taken lightly. We'll help you find a solution that fits your needs and budget. Our experienced international move consultants specialize in creating a customized international moving plan for our clients who are moving overseas.
We are a top-rated international moving company, with over three decades of experience in the industry. We provide all the logistics needed for a safe and smooth move, from packing and shipping to customs clearance and final delivery. Our rates are competitive, better than other international movers, and we offer a variety of services to choose from, so you can get just what you need.
We are proud to serve clients on the west coast and around the world. Our international moving specialists will work with you to create a customized international moving quote that meets your specific needs, and we'll handle all the details so you can relax and focus on your new adventure. Contact us today for a free quote.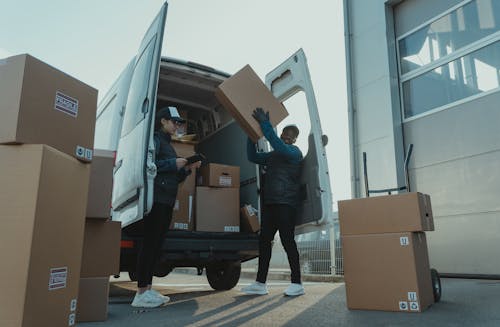 Why You Need a Team of Pros
If you may be able to manage to move all your belongings from one city to another with the help of a friend and a rented truck, moving overseas is a different matter entirely.
Even if you give up a lot of your belongings and choose to buy new items in your new German hometown, you may still have a lot of belongings that won't fit in your carry-on, such as:
A vehicle
Personal items such as clothes, gadgets, or tools
Family heirlooms that need to be handled with great care.
If you only have a suitcase with you, then you can obviously move to Germany on your own. But for valuable or voluminous items, choosing a team of pros is the only way to go when it comes to international move process.
The right team of movers can provide:
Expertise and guidance
Peace of mind
High-quality equipment and tools to secure your cargo
Support when it comes to navigating Germany's customs requirements to ensure your belongings get into the country successfully.
A team of professional international movers is meant to help you make a seamless transition from the US to Germany, at least when it comes to your personal belongings. Reach out to Three Guys and a Truck to find out more about how we can help right now!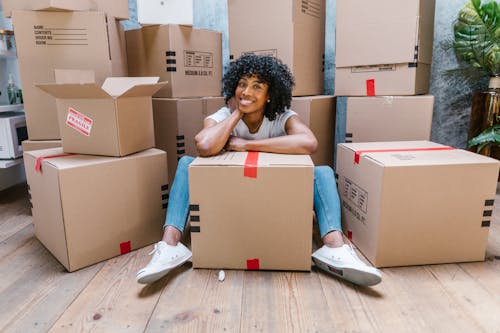 Why You Need Our Team
Three Guys and a Truck started with three friends moving to a new apartment. By the end of the process, our founders were exhausted but had a thought: there had to be a better way.
Turns out, they were the better way, and that hard day turned into a professional moving company with over 20 years of moving experience. Today, the Three Movers name is only a reflection of a nostalgic time because the company itself has grown tremendously over the years.
Three Movers focuses on providing its clients with high-quality moving services. If you work with us, you will get:
A dedicated team of movers – our guys have seen and been to everything when it comes to shipping, so there is no challenge they cannot overcome. You want our guys to take care of your stuff;
Support and advice every step of the way – it's our job to make sure you can have an easy transition to Germany, so we'll come up with the best solutions for the logistical issues that naturally appear during this process;
A successful delivery – Germany is a big country, but we'll ensure your personal belongings reach the right destination, no matter if you're moving to a big city like Berlin or a small Dorf. Not only that, but we will also make sure your cargo arrives by the necessary arrival date, so you don't have to wait weeks on end for your vehicle to arrive!
Trust, the most valuable of all – it can be nerve-wracking to entrust total strangers with your life's possessions. We totally understand that, which is why we're here to answer all your questions to give you peace of mind. Plus, your cargo will be properly insured to offer you even more protection at the best international moving rates!
Three Guys with a Truck is a team you can trust to do a job well done. Let us prove this to you in the best way we know how. Get in touch with us now for a free rate quote and let's talk specifics!
Moves From the USA to Germany: Our Top Routes
Our international moving services can help you move from every US city to almost anywhere in Germany. Here are some popular routes for people relocating from the USA to Germany.
The USA To Berlin
New York City to Berlin
Los Angeles to Berlin
Chicago to Berlin
Houston to Berlin
Phoenix to Berlin
Philadelphia to Berlin
San Antonio to Berlin
San Diego to Berlin
Dallas to Berlin
San Jose to Berlin
Fort Worth to Berlin
Jacksonville to Berlin
Columbus to Berlin
Charlotte to Berlin
Indianapolis to Berlin
San Francisco to Berlin
Seattle to Berlin
Denver to Berlin
Washington to Berlin
Boston to Berlin
El Paso to Berlin
Nashville to Berlin
Miami to Berlin
Oklahoma City to Berlin
Las Vegas to Berlin
Detroit to Berlin
Portland to Berlin
Memphis to Berlin
Louisville to Berlin
Milwaukee to Berlin
Baltimore to Berlin
Sacramento to Berlin
Atlanta to Berlin
The USA To Hamburg
New York City to Hamburg
Los Angeles to Hamburg
Chicago to Hamburg
Houston to Hamburg
Phoenix to Hamburg
Philadelphia to Hamburg
San Antonio to Hamburg
San Diego to Hamburg
Dallas to Hamburg
San Jose to Hamburg
Fort Worth to Hamburg
Jacksonville to Hamburg
Columbus to Hamburg
Charlotte to Hamburg
Indianapolis to Hamburg
San Francisco to Hamburg
Seattle to Hamburg
Denver to Hamburg
Washington to Hamburg
Boston to Hamburg
El Paso to Hamburg
Nashville to Hamburg
Miami to Hamburg
Oklahoma City to Hamburg
Las Vegas to Hamburg
Detroit to Hamburg
Portland to Hamburg
Memphis to Hamburg
Louisville to Hamburg
Milwaukee to Hamburg
Baltimore to Hamburg
Sacramento to Hamburg
Atlanta to Hamburg
The USA To Munich
New York City to Munich
Los Angeles to Munich
Chicago to Munich
Houston to Munich
Phoenix to Munich
Philadelphia to Munich
San Antonio to Munich
San Diego to Munich
Dallas to Munich
San Jose to Munich
Fort Worth to Munich
Jacksonville to Munich
Columbus to Munich
Charlotte to Munich
Indianapolis to Munich
San Francisco to Munich
Seattle to Munich
Denver to Munich
Washington to Munich
Boston to Munich
El Paso to Munich
Nashville to Munich
Miami to Munich
Oklahoma City to Munich
Las Vegas to Munich
Detroit to Munich
Portland to Munich
Memphis to Munich
Louisville to Munich
Milwaukee to Munich
Baltimore to Munich
Sacramento to Munich
Atlanta to Munich
The USA To Cologne
New York City to Cologne
Los Angeles to Cologne
Chicago to Cologne
Houston to Cologne
Phoenix to Cologne
Philadelphia to Cologne
San Antonio to Cologne
San Diego to Cologne
Dallas to Cologne
San Jose to Cologne
Fort Worth to Cologne
Jacksonville to Cologne
Columbus to Cologne
Charlotte to Cologne
Indianapolis to Cologne
San Francisco to Cologne
Seattle to Cologne
Denver to Cologne
Washington to Cologne
Boston to Cologne
El Paso to Cologne
Nashville to Cologne
Miami to Cologne
Oklahoma City to Cologne
Las Vegas to Cologne
Detroit to Cologne
Portland to Cologne
Memphis to Cologne
Louisville to Cologne
Milwaukee to Cologne
Baltimore to Cologne
Sacramento to Cologne
Atlanta to Cologne
The USA To Stuttgart
New York City to Stuttgart
Los Angeles to Stuttgart
Chicago to Stuttgart
Houston to Stuttgart
Phoenix to Stuttgart
Philadelphia to Stuttgart
San Antonio to Stuttgart
San Diego to Stuttgart
Dallas to Stuttgart
San Jose to Stuttgart
Fort Worth to Stuttgart
Jacksonville to Stuttgart
Columbus to Stuttgart
Charlotte to Stuttgart
Indianapolis to Stuttgart
San Francisco to Stuttgart
Seattle to Stuttgart
Denver to Stuttgart
Washington to Stuttgart
Boston to Stuttgart
El Paso to Stuttgart
Nashville to Stuttgart
Miami to Stuttgart
Oklahoma City to Stuttgart
Las Vegas to Stuttgart
Detroit to Stuttgart
Portland to Stuttgart
Memphis to Stuttgart
Louisville to Stuttgart
Milwaukee to Stuttgart
Baltimore to Stuttgart
Sacramento to Stuttgart
Atlanta to Stuttgart
The USA To Frankfurt
New York City to Frankfurt
Los Angeles to Frankfurt
Chicago to Frankfurt
Houston to Frankfurt
Phoenix to Frankfurt
Philadelphia to Frankfurt
San Antonio to Frankfurt
San Diego to Frankfurt
Dallas to Frankfurt
San Jose to Frankfurt
Fort Worth to Frankfurt
Jacksonville to Frankfurt
Columbus to Frankfurt
Charlotte to Frankfurt
Indianapolis to Frankfurt
San Francisco to Frankfurt
Seattle to Frankfurt
Denver to Frankfurt
Washington to Frankfurt
Boston to Frankfurt
El Paso to Frankfurt
Nashville to Frankfurt
Miami to Frankfurt
Oklahoma City to Frankfurt
Las Vegas to Frankfurt
Detroit to Frankfurt
Portland to Frankfurt
Memphis to Frankfurt
Louisville to Frankfurt
Milwaukee to Frankfurt
Baltimore to Frankfurt
Sacramento to Frankfurt
Atlanta to Frankfurtinternational moving services
You Also Might Be interested In