97%
of customers
recommend us
Moving from Maryland to Virginia
Published on 2021-02-12
Movers MD to VA
Moving from Maryland to Virginia offers several benefits. While it's not a very long distance move compared to moving cross country, Virginia is home to several beautiful areas and it has a bit of a milder climate in some areas compared to Maryland. Southern Virginia offers a warmer climate with some coastal areas. Virginia is also home to many beautiful mountain areas for residents to enjoy.
Whether you're moving from Maryland to Virginia to be closer to your families or your own businesses or for any other reason, finding the right long distance movers is important.
THREE MOVERS
We understand that every move is different, so we offer a range of corporate moving services to meet your needs. We can take care of everything from packing your belongings to unpacking them at your new home. And we have years of experience in long distance moves, so you can rest assured that all your belongings will arrive safely and on time.
But what really sets THREE MOVERS apart is our commitment to customer service. Our corporate relocation manager is always here to answer any questions you may have, and we will work with you every step of the way to ensure that your move goes smoothly. So if you're looking for a reliable and affordable moving company, call THREE MOVERS today. We'll make your move easy and hassle-free.
If you have any further questions or in need of moving tips, please don't hesitate to contact THREE MOVERS customer service representatives. And be sure to check out our website for more information on our services.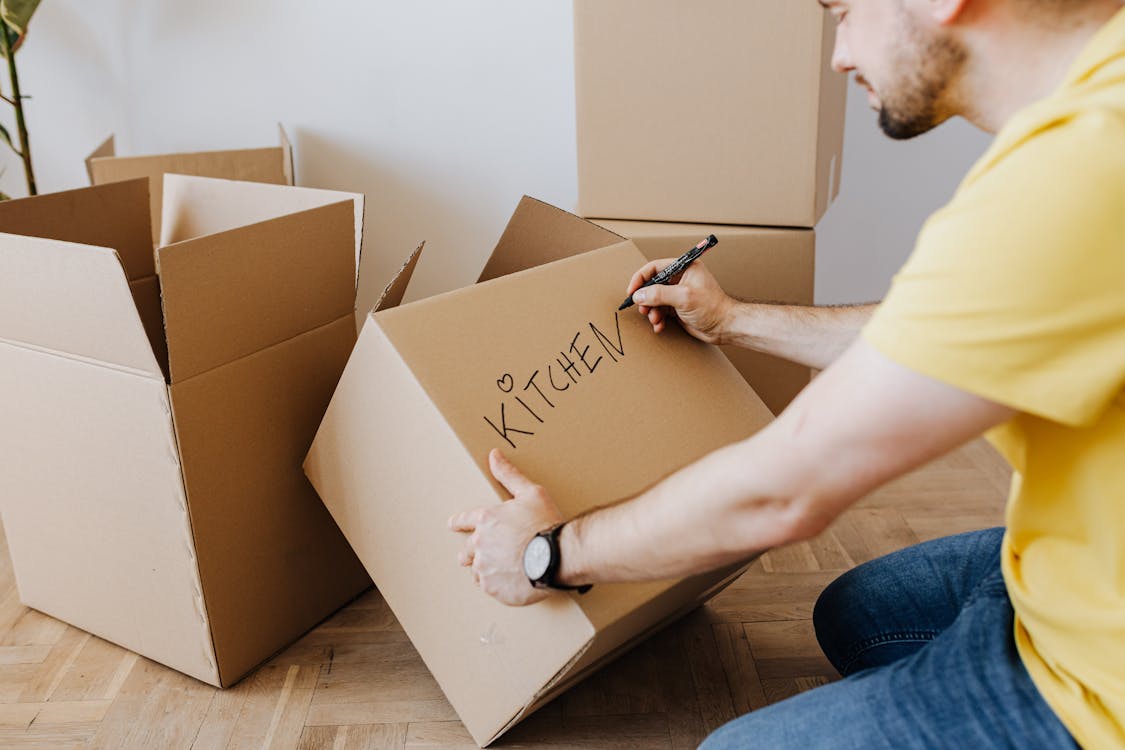 How do I find the right moving company to get from Maryland to Virginia?
Choosing the right moving company isn't always easy. When you're ready to move from Maryland to Virginia, you want to compare a few moving companies with honesty and integrity as their core values before deciding. While there are several very good moving companies, they may offer different services and prices.
The cost of hiring a moving company to move from Maryland to Virginia will range from $450 to $2,350. Most moving companies charge by the weight or per cubic foot. If you rent a trailer or moving cubes you load yourself, the cost is lower compared to hiring a full-service moving company. The overall cost for your upcoming move will also be determined by the services you choose, such as partial packing options, full packing services, unpacking services, furniture disassembly, and more.
| Maryland to Virginia | Distance | 2 BR | 3 BR | 4 BR |
| --- | --- | --- | --- | --- |
| Baltimore, MD to Alexandria, VA | 51 miles | $1,856 – $2,270 | $2,642 – $3,439 | $3,439 – $4,871 |
| Frederick, MD to Arlington, VA | 40 miles | $1,856 – $2,270 | $2,642 – $3,439 | $3,439 – $4,871 |
| Gaithersburg, MD to Chesapeake, VA | 173 miles | $2,256 – $2,791 | $3,268 – $4,289 | $4,289 – $6,136 |
| Rockville, MD to Hampton, VA | 147 miles | $2,195 – $2,711 | $3,172 – $4,158 | $5,131 – $6,438 |
| Bowie, MD to Norfolk, VA | 147 miles | $2,195 – $2,711 | $3,172 – $4,158 | $4,158 – $5,940 |
| Hagerstown, MD to Arlington, VA | 63 miles | $1,978 – $2,430 | $2,834 – $3,701 | $3,701 – $5,262 |
| Annapolis, MD to Portsmouth, VA | 150 miles | $2,195 – $2,711 | $3,172 – $4,158 | $4,158 – $5,940 |
| College Park, MD to Richmond, VA | 104 miles | $2,075 – $2,555 | $2,984 – $3,903 | $3,903 – $5,558 |
| Salisbury, MD to Roanoke, VA | 249 miles | $2,366 – $2,934 | $3,440 – $4,521 | $4,521 – $6,478 |
| Laurel, MD to Virginia-Beach, VA | 156 miles | $2,195 – $2,711 | $3,172 – $4,158 | $4,158 – $5,940 |
What should I look for when I talk to moving companies?
You should feel comfortable with any Maryland movers you hire. The right company will gladly answer all your questions and help you understand the cost, storage options, and what you're paying for.
Any moving company handling interstate moves will need to be registered with the Department of Transportation. Make sure to check the FMCSA database to find out about any safety violations or complaints.
It's also a good idea to ensure your moving company will provide a written estimate, which can be binding or non-binding. You will also want to get a comprehensive inventory list of the items the movers are transporting for you.
It's best to get an estimate after the moving company has visually inspected what will be moved on the moving date. This ensures it's a more accurate estimate and gives you a better idea of the overall cost.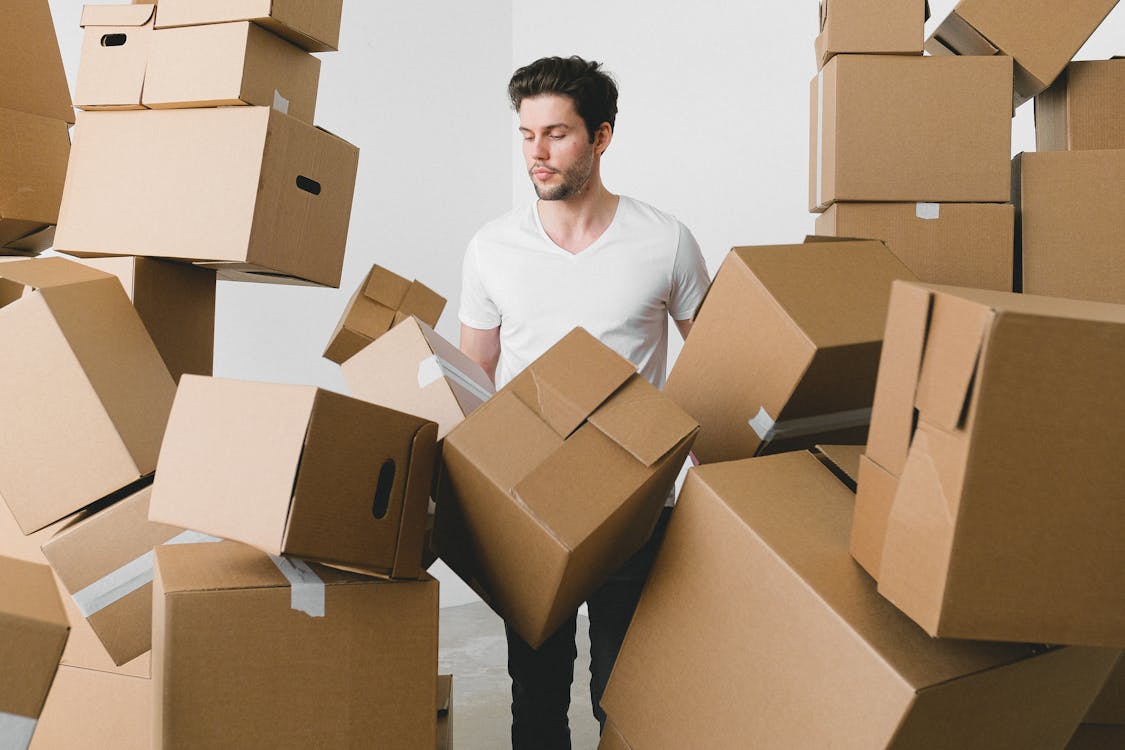 How do I avoid potential moving scams?
Plenty of scammers target people looking to move from Maryland to Virginia. They might ask for a large deposit upfront, quote a price that seems too good to be true, or drive off with all your things.
One of the best ways to avoid scammers during your moving process is to read the online reviews for any moving company you plan to hire. Look at the Better Business Bureau to determine if they have a good reputation or if complaints have been filed. Also, make sure you call the customer service number provided. If you get a vague recording, don't trust that company. Always speak with a real person before hiring a moving company,
You need to move from Maryland to Virginia and you need the right moving company. Compare a few options and you're sure to find the right one for your needs.
Moves From Maryland to Virginia: Our Top Routes
Here are some of the popular cities that we operate from in Maryland. And, these are some of the common cities in Virginia that people move to from Maryland.
Maryland to Virginia Beach
Baltimore to Virginia Beach
Columbia to Virginia Beach
Germantown to Virginia Beach
Silver Spring to Virginia Beach
Waldorf to Virginia Beach
Ellicott City to Virginia Beach
Glen Burnie to Virginia Beach
Frederick to Virginia Beach
Gaithersburg to Virginia Beach
Rockville to Virginia Beach
Bethesda to Virginia Beach
Dundalk to Virginia Beach
Bowie to Virginia Beach
Towson to Virginia Beach
Aspen Hill to Virginia Beach
Severn to Virginia Beach
Wheaton to Virginia Beach
North Bethesda to Virginia Beach
Bel Air South to Virginia Beach
Potomac to Virginia Beach
Odenton to Virginia Beach
Catonsville to Virginia Beach
Woodlawn to Virginia Beach
Hagerstown to Virginia Beach
Essex to Virginia Beach
Maryland to Norfolk
Baltimore to Norfolk
Columbia to Norfolk
Germantown to Norfolk
Silver Spring to Norfolk
Waldorf to Norfolk
Ellicott City to Norfolk
Glen Burnie to Norfolk
Frederick to Norfolk
Gaithersburg to Norfolk
Rockville to Norfolk
Bethesda to Norfolk
Dundalk to Norfolk
Bowie to Norfolk
Towson to Norfolk
Aspen Hill to Norfolk
Severn to Norfolk
Wheaton to Norfolk
North Bethesda to Norfolk
Bel Air South to Norfolk
Potomac to Norfolk
Odenton to Norfolk
Catonsville to Norfolk
Woodlawn to Norfolk
Hagerstown to Norfolk
Essex to Norfolk
Maryland to Chesapeake
Baltimore to Chesapeake
Columbia to Chesapeake
Germantown to Chesapeake
Silver Spring to Chesapeake
Waldorf to Chesapeake
Ellicott City to Chesapeake
Glen Burnie to Chesapeake
Frederick to Chesapeake
Gaithersburg to Chesapeake
Rockville to Chesapeake
Bethesda to Chesapeake
Dundalk to Chesapeake
Bowie to Chesapeake
Towson to Chesapeake
Aspen Hill to Chesapeake
Severn to Chesapeake
Wheaton to Chesapeake
North Bethesda to Chesapeake
Bel Air South to Chesapeake
Potomac to Chesapeake
Odenton to Chesapeake
Catonsville to Chesapeake
Woodlawn to Chesapeake
Hagerstown to Chesapeake
Essex to Chesapeake
Maryland to Arlington
Baltimore to Arlington
Columbia to Arlington
Germantown to Arlington
Silver Spring to Arlington
Waldorf to Arlington
Ellicott City to Arlington
Glen Burnie to Arlington
Frederick to Arlington
Gaithersburg to Arlington
Rockville to Arlington
Bethesda to Arlington
Dundalk to Arlington
Bowie to Arlington
Towson to Arlington
Aspen Hill to Arlington
Severn to Arlington
Wheaton to Arlington
North Bethesda to Arlington
Bel Air South to Arlington
Potomac to Arlington
Odenton to Arlington
Catonsville to Arlington
Woodlawn to Arlington
Hagerstown to Arlington
Essex to Arlington
Maryland to Richmond
Baltimore to Richmond
Columbia to Richmond
Germantown to Richmond
Silver Spring to Richmond
Waldorf to Richmond
Ellicott City to Richmond
Glen Burnie to Richmond
Frederick to Richmond
Gaithersburg to Richmond
Rockville to Richmond
Bethesda to Richmond
Dundalk to Richmond
Bowie to Richmond
Towson to Richmond
Aspen Hill to Richmond
Severn to Richmond
Wheaton to Richmond
North Bethesda to Richmond
Bel Air South to Richmond
Potomac to Richmond
Odenton to Richmond
Catonsville to Richmond
Woodlawn to Richmond
Hagerstown to Richmond
Essex to Richmond
Maryland to Newport News
Baltimore to Newport News
Columbia to Newport News
Germantown to Newport News
Silver Spring to Newport News
Waldorf to Newport News
Ellicott City to Newport News
Glen Burnie to Newport News
Frederick to Newport News
Gaithersburg to Newport News
Rockville to Newport News
Bethesda to Newport News
Dundalk to Newport News
Bowie to Newport News
Towson to Newport News
Aspen Hill to Newport News
Severn to Newport News
Wheaton to Newport News
North Bethesda to Newport News
Bel Air South to Newport News
Potomac to Newport News
Odenton to Newport News
Catonsville to Newport News
Woodlawn to Newport News
Hagerstown to Newport News
Essex to Newport News
Maryland includes the following zip codes:
20588, 20601, 20602, 20603, 20604, 20606, 20607, 20608, 20609, 20610, 20611, 20612, 20613, 20615, 20616, 20617, 20618, 20619, 20620, 20621, 20622, 20623, 20624, 20625, 20626, 20627, 20628, 20629, 20630, 20632, 20634, 20635, 20636, 20637, 20639, 20640, 20643, 20645, 20646, 20650, 20653, 20656, 20657, 20658, 20659, 20660, 20661, 20662, 20664, 20667, 20670, 20674, 20675, 20676, 20677, 20678, 20680, 20682, 20684, 20685, 20686, 20687, 20688, 20689, 20690, 20692, 20693, 20695, 20697, 20701, 20703, 20704, 20705, 20706, 20707, 20708, 20709, 20710, 20711, 20712, 20714, 20715, 20716, 20717, 20718, 20719, 20720, 20721, 20722, 20723, 20724, 20725, 20726, 20731, 20732, 20733, 20735, 20736, 20737, 20738, 20740, 20741, 20742, 20743, 20744, 20745, 20746, 20747, 20748, 20749, 20750, 20751, 20752, 20753, 20754, 20755, 20757, 20758, 20759, 20762, 20763, 20764, 20765, 20768, 20769, 20770, 20771, 20772, 20773, 20774, 20775, 20776, 20777, 20778, 20779, 20781, 20782, 20783, 20784, 20785, 20787, 20788, 20790, 20791, 20792, 20794, 20797, 20799, 20810, 20811, 20812, 20813, 20814, 20815, 20816, 20817, 20818, 20824, 20825, 20827, 20830, 20832, 20833, 20837, 20838, 20839, 20841, 20842, 20847, 20848, 20849, 20850, 20851, 20852, 20853, 20854, 20855, 20857, 20859, 20860, 20861, 20862, 20866, 20868, 20871, 20872, 20874, 20875, 20876, 20877, 20878, 20879, 20880, 20882, 20883, 20884, 20885, 20886, 20889, 20891, 20892, 20894, 20895, 20896, 20897, 20898, 20899, 20901, 20902, 20903, 20904, 20905, 20906, 20907, 20908, 20910, 20911, 20912, 20913, 20914, 20915, 20916, 20918, 20993, 20997, 21001, 21005, 21009, 21010, 21012, 21013, 21014, 21015, 21017, 21018, 21020, 21022, 21023, 21027, 21028, 21029, 21030, 21031, 21032, 21034, 21035, 21036, 21037, 21040, 21041, 21042, 21043, 21044, 21045, 21046, 21047, 21048, 21050, 21051, 21052, 21053, 21054, 21056, 21057, 21060, 21061, 21062, 21065, 21071, 21074, 21075, 21076, 21077, 21078, 21082, 21084, 21085, 21087, 21088, 21090, 21092, 21093, 21094, 21102, 21104, 21105, 21106, 21108, 21111, 21113, 21114, 21117, 21120, 21122, 21123, 21128, 21130, 21131, 21132, 21133, 21136, 21139, 21140, 21144, 21146, 21150, 21152, 21153, 21154, 21155, 21156, 21157, 21158, 21160, 21161, 21162, 21163, 21201, 21202, 21203, 21204, 21205, 21206, 21207, 21208, 21209, 21210, 21211, 21212, 21213, 21214, 21215, 21216, 21217, 21218, 21219, 21220, 21221, 21222, 21223, 21224, 21225, 21226, 21227, 21228, 21229, 21230, 21231, 21233, 21234, 21235, 21236, 21237, 21239, 21240, 21241, 21244, 21250, 21251, 21252, 21263, 21264, 21270, 21273, 21275, 21278, 21279, 21281, 21282, 21284, 21285, 21286, 21287, 21289, 21290, 21297, 21298, 21401, 21402, 21403, 21404, 21405, 21409, 21411, 21412, 21501, 21502, 21503, 21504, 21505, 21520, 21521, 21522, 21523, 21524, 21528, 21529, 21530, 21531, 21532, 21536, 21538, 21539, 21540, 21541, 21542, 21543, 21545, 21550, 21555, 21556, 21557, 21560, 21561, 21562, 21601, 21607, 21609, 21610, 21612, 21613, 21617, 21619, 21620, 21622, 21623, 21624, 21625, 21626, 21627, 21628, 21629, 21631, 21632, 21634, 21635, 21636, 21638, 21639, 21640, 21641, 21643, 21644, 21645, 21647, 21648, 21649, 21650, 21651, 21652, 21653, 21654, 21655, 21656, 21657, 21658, 21659, 21660, 21661, 21662, 21663, 21664, 21665, 21666, 21667, 21668, 21669, 21670, 21671, 21672, 21673, 21675, 21676, 21677, 21678, 21679, 21690, 21701, 21702, 21703, 21704, 21705, 21709, 21710, 21711, 21713, 21714, 21715, 21716, 21717, 21718, 21719, 21720, 21721, 21722, 21723, 21727, 21733, 21734, 21737, 21738, 21740, 21741, 21742, 21746, 21747, 21749, 21750, 21754, 21755, 21756, 21757, 21758, 21759, 21762, 21765, 21766, 21767, 21769, 21770, 21771, 21773, 21774, 21775, 21776, 21777, 21778, 21779, 21780, 21781, 21782, 21783, 21784, 21787, 21788, 21790, 21791, 21792, 21793, 21794, 21795, 21797, 21798, 21801, 21802, 21803, 21804, 21810, 21811, 21813, 21814, 21817, 21821, 21822, 21824, 21826, 21829, 21830, 21835, 21836, 21837, 21838, 21840, 21841, 21842, 21843, 21849, 21850, 21851, 21852, 21853, 21856, 21857, 21861, 21862, 21863, 21864, 21865, 21866, 21867, 21869, 21871, 21872, 21874, 21875, 21890, 21901, 21902, 21903, 21904, 21911, 21912, 21913, 21914, 21915, 21916, 21917, 21918, 21919, 21920, 21921, 21922, 21930
Virginia includes the following zip codes:
20101, 20102, 20103, 20104, 20105, 20106, 20108, 20109, 20110, 20111, 20112, 20113, 20115, 20116, 20117, 20118, 20119, 20120, 20121, 20122, 20124, 20128, 20129, 20130, 20131, 20132, 20134, 20135, 20136, 20137, 20138, 20139, 20140, 20141, 20142, 20143, 20144, 20146, 20147, 20148, 20149, 20151, 20152, 20153, 20155, 20156, 20158, 20159, 20160, 20163, 20164, 20165, 20166, 20167, 20168, 20169, 20170, 20171, 20172, 20175, 20176, 20177, 20178, 20180, 20181, 20182, 20184, 20185, 20186, 20187, 20188, 20189, 20190, 20191, 20192, 20194, 20195, 20196, 20197, 20198, 20598, 22003, 22009, 22015, 22025, 22026, 22027, 22030, 22031, 22032, 22033, 22034, 22035, 22036, 22037, 22038, 22039, 22040, 22041, 22042, 22043, 22044, 22046, 22060, 22066, 22067, 22079, 22081, 22082, 22095, 22096, 22101, 22102, 22103, 22106, 22107, 22108, 22109, 22116, 22118, 22119, 22121, 22122, 22124, 22125, 22134, 22135, 22150, 22151, 22152, 22153, 22156, 22158, 22159, 22160, 22161, 22172, 22180, 22181, 22182, 22183, 22185, 22191, 22192, 22193, 22194, 22195, 22199, 22201, 22202, 22203, 22204, 22205, 22206, 22207, 22209, 22210, 22211, 22212, 22213, 22214, 22215, 22216, 22217, 22219, 22225, 22226, 22227, 22230, 22240, 22241, 22242, 22243, 22244, 22245, 22246, 22301, 22302, 22303, 22304, 22305, 22306, 22307, 22308, 22309, 22310, 22311, 22312, 22313, 22314, 22315, 22320, 22331, 22332, 22333, 22334, 22350, 22401, 22402, 22403, 22404, 22405, 22406, 22407, 22408, 22412, 22427, 22428, 22430, 22432, 22433, 22435, 22436, 22437, 22438, 22442, 22443, 22446, 22448, 22451, 22454, 22456, 22460, 22463, 22469, 22471, 22472, 22473, 22476, 22480, 22481, 22482, 22485, 22488, 22501, 22503, 22504, 22507, 22508, 22509, 22511, 22513, 22514, 22517, 22520, 22523, 22524, 22526, 22528, 22529, 22530, 22534, 22535, 22538, 22539, 22542, 22544, 22545, 22546, 22547, 22548, 22551, 22552, 22553, 22554, 22555, 22556, 22558, 22560, 22565, 22567, 22570, 22572, 22576, 22577, 22578, 22579, 22580, 22581, 22601, 22602, 22603, 22604, 22610, 22611, 22620, 22622, 22623, 22624, 22625, 22626, 22627, 22630, 22637, 22639, 22640, 22641, 22642, 22643, 22644, 22645, 22646, 22649, 22650, 22652, 22654, 22655, 22656, 22657, 22660, 22663, 22664, 22701, 22709, 22711, 22712, 22713, 22714, 22715, 22716, 22718, 22719, 22720, 22722, 22723, 22724, 22725, 22726, 22727, 22728, 22729, 22730, 22731, 22732, 22733, 22734, 22735, 22736, 22737, 22738, 22739, 22740, 22741, 22742, 22743, 22746, 22747, 22748, 22749, 22801, 22802, 22803, 22807, 22810, 22811, 22812, 22815, 22820, 22821, 22824, 22827, 22830, 22831, 22832, 22833, 22834, 22835, 22840, 22841, 22842, 22843, 22844, 22845, 22846, 22847, 22848, 22849, 22850, 22851, 22853, 22901, 22902, 22903, 22904, 22905, 22906, 22907, 22908, 22909, 22910, 22911, 22920, 22922, 22923, 22924, 22931, 22932, 22935, 22936, 22937, 22938, 22939, 22940, 22942, 22943, 22945, 22946, 22947, 22948, 22949, 22952, 22957, 22958, 22959, 22960, 22963, 22964, 22965, 22967, 22968, 22969, 22971, 22972, 22973, 22974, 22976, 22980, 22987, 22989, 23001, 23002, 23003, 23004, 23005, 23009, 23011, 23014, 23015, 23018, 23021, 23022, 23023, 23024, 23025, 23027, 23030, 23031, 23032, 23035, 23038, 23039, 23040, 23043, 23045, 23047, 23050, 23055, 23056, 23058, 23059, 23060, 23061, 23062, 23063, 23064, 23065, 23066, 23067, 23068, 23069, 23070, 23071, 23072, 23075, 23076, 23079, 23081, 23083, 23084, 23085, 23086, 23089, 23090, 23091, 23092, 23093, 23102, 23103, 23105, 23106, 23107, 23108, 23109, 23110, 23111, 23112, 23113, 23114, 23115, 23116, 23117, 23119, 23120, 23123, 23124, 23125, 23126, 23127, 23128, 23129, 23130, 23131, 23138, 23139, 23140, 23141, 23146, 23147, 23148, 23149, 23150, 23153, 23154, 23155, 23156, 23160, 23161, 23162, 23163, 23168, 23169, 23170, 23173, 23175, 23176, 23177, 23178, 23180, 23181, 23183, 23184, 23185, 23186, 23187, 23188, 23190, 23192, 23218, 23219, 23220, 23221, 23222, 23223, 23224, 23225, 23226, 23227, 23228, 23229, 23230, 23231, 23232, 23233, 23234, 23235, 23236, 23237, 23238, 23241, 23242, 23249, 23250, 23255, 23260, 23261, 23269, 23273, 23274, 23276, 23278, 23279, 23282, 23284, 23285, 23286, 23288, 23289, 23290, 23291, 23292, 23293, 23294, 23295, 23297, 23298, 23301, 23302, 23303, 23304, 23306, 23307, 23308, 23310, 23313, 23314, 23315, 23316, 23320, 23321, 23322, 23323, 23324, 23325, 23326, 23327, 23328, 23336, 23337, 23341, 23345, 23347, 23350, 23354, 23356, 23357, 23358, 23359, 23389, 23395, 23396, 23397, 23398, 23399, 23401, 23404, 23405, 23407, 23408, 23409, 23410, 23412, 23413, 23414, 23415, 23416, 23417, 23418, 23419, 23420, 23421, 23422, 23423, 23424, 23426, 23427, 23429, 23430, 23431, 23432, 23433, 23434, 23435, 23436, 23437, 23438, 23439, 23440, 23441, 23442, 23443, 23450, 23451, 23452, 23453, 23454, 23455, 23456, 23457, 23458, 23459, 23460, 23461, 23462, 23463, 23464, 23465, 23466, 23467, 23471, 23479, 23480, 23482, 23483, 23486, 23487, 23488, 23501, 23502, 23503, 23504, 23505, 23506, 23507, 23508, 23509, 23510, 23511, 23513, 23514, 23515, 23517, 23518, 23519, 23523, 23529, 23541, 23551, 23601, 23602, 23603, 23604, 23605, 23606, 23607, 23608, 23609, 23612, 23628, 23630, 23651, 23661, 23662, 23663, 23664, 23665, 23666, 23667, 23668, 23669, 23670, 23681, 23690, 23691, 23692, 23693, 23694, 23696, 23701, 23702, 23703, 23704, 23705, 23707, 23708, 23709, 23801, 23803, 23804, 23805, 23806, 23821, 23822, 23824, 23827, 23828, 23829, 23830, 23831, 23832, 23833, 23834, 23836, 23837, 23838, 23839, 23840, 23841, 23842, 23843, 23844, 23845, 23846, 23847, 23850, 23851, 23856, 23857, 23860, 23866, 23867, 23868, 23870, 23872, 23873, 23874, 23875, 23876, 23878, 23879, 23881, 23882, 23883, 23884, 23885, 23887, 23888, 23889, 23890, 23891, 23893, 23894, 23897, 23898, 23899, 23901, 23909, 23915, 23917, 23919, 23920, 23921, 23922, 23923, 23924, 23927, 23930, 23934, 23936, 23937, 23938, 23939, 23941, 23942, 23943, 23944, 23947, 23950, 23952, 23954, 23955, 23958, 23959, 23960, 23962, 23963, 23964, 23966, 23967, 23968, 23970, 23974, 23976, 24001, 24002, 24003, 24004, 24005, 24006, 24007, 24008, 24009, 24010, 24011, 24012, 24013, 24014, 24015, 24016, 24017, 24018, 24019, 24020, 24022, 24023, 24024, 24025, 24026, 24027, 24028, 24029, 24030, 24031, 24032, 24033, 24034, 24035, 24036, 24037, 24038, 24040, 24042, 24043, 24050, 24053, 24054, 24055, 24058, 24059, 24060, 24061, 24062, 24063, 24064, 24065, 24066, 24067, 24068, 24069, 24070, 24072, 24073, 24076, 24077, 24078, 24079, 24082, 24083, 24084, 24085, 24086, 24087, 24088, 24089, 24090, 24091, 24092, 24093, 24095, 24101, 24102, 24104, 24105, 24111, 24112, 24113, 24114, 24115, 24120, 24121, 24122, 24124, 24126, 24127, 24128, 24129, 24130, 24131, 24132, 24133, 24134, 24136, 24137, 24138, 24139, 24141, 24142, 24143, 24146, 24147, 24148, 24149, 24150, 24151, 24153, 24155, 24157, 24161, 24162, 24165, 24167, 24168, 24171, 24174, 24175, 24176, 24177, 24178, 24179, 24184, 24185, 24201, 24202, 24203, 24205, 24209, 24210, 24211, 24212, 24215, 24216, 24217, 24218, 24219, 24220, 24221, 24224, 24225, 24226, 24228, 24230, 24236, 24237, 24239, 24243, 24244, 24245, 24246, 24248, 24250, 24251, 24256, 24258, 24260, 24263, 24265, 24266, 24269, 24270, 24271, 24272, 24273, 24277, 24279, 24280, 24281, 24282, 24283, 24290, 24292, 24293, 24301, 24311, 24312, 24313, 24314, 24315, 24316, 24317, 24318, 24319, 24322, 24323, 24324, 24325, 24326, 24327, 24328, 24330, 24333, 24340, 24343, 24347, 24348, 24350, 24351, 24352, 24354, 24360, 24361, 24363, 24366, 24368, 24370, 24374, 24375, 24377, 24378, 24380, 24381, 24382, 24401, 24402, 24411, 24412, 24413, 24415, 24416, 24421, 24422, 24426, 24430, 24431, 24432, 24433, 24435, 24437, 24438, 24439, 24440, 24441, 24442, 24445, 24448, 24450, 24457, 24458, 24459, 24460, 24463, 24464, 24465, 24467, 24469, 24471, 24472, 24473, 24474, 24476, 24477, 24479, 24482, 24483, 24484, 24485, 24486, 24487, 24501, 24502, 24503, 24504, 24505, 24506, 24513, 24514, 24515, 24517, 24520, 24521, 24522, 24523, 24526, 24527, 24528, 24529, 24530, 24531, 24533, 24534, 24535, 24536, 24538, 24539, 24540, 24541, 24543, 24549, 24550, 24551, 24553, 24554, 24555, 24556, 24557, 24558, 24562, 24563, 24565, 24566, 24569, 24570, 24571, 24572, 24574, 24576, 24577, 24578, 24579, 24580, 24581, 24586, 24588, 24589, 24590, 24592, 24593, 24594, 24595, 24597, 24598, 24599, 24601, 24602, 24603, 24604, 24605, 24606, 24607, 24608, 24609, 24612, 24613, 24614, 24619, 24620, 24622, 24624, 24627, 24628, 24630, 24631, 24634, 24635, 24637, 24639, 24640, 24641, 24646, 24647, 24649, 24651, 24656, 24657, 24658
You Also Might Be interested In