97%
of customers
recommend us
Moving From Alaska to Tennessee
Published on 2022-03-13
Are you planning to relocate? Is your new home or business located in Tennessee? If yes, you will love the people, food, music, and mountain landscapes. Tennessee has a low cost of living, and it's a welcoming place to reside. The state is also also known for its festivals and natural sceneries. Moving from Alaska and her beautiful Northern lights to Tennessee requires proper preparations. You also need to educate yourself on important information about the move.
If you're looking for a top-rated Alaska to Texas moving company, look no further than THREE MOVERS. With over a decade of experience in the moving industry, THREE MOVERS is your best bet for a stress-free move. From packing and loading to unloading and unpacking, local movers, our team of experts will take care of your entire moving process for you. We even offer free quotes, so you can be sure you're getting the best possible price.
What's more, THREE MOVERS is an allied van lines agent, which means we have access to a nationwide network of resources and support. So whether you're moving across the state or across the country, THREE MOVERS Alaska moving company can help make it happen.
If you're ready to make your move, call us today or visit our website helpful links to get started with a free quote. We look forward to helping you make your next move a success!
What's in this article?
hide
Average Cost of Moving From Alaska to Tennessee
The cost of moving varies depending on the size of your apartment. A studio apartment will likely have fewer items to move than a two-bedroom apartment. So you pay less if you have a smaller space. The weight of your belongings also affects cost. If you have many heavy items such as appliances and furniture and are moving, the moving expense will increase.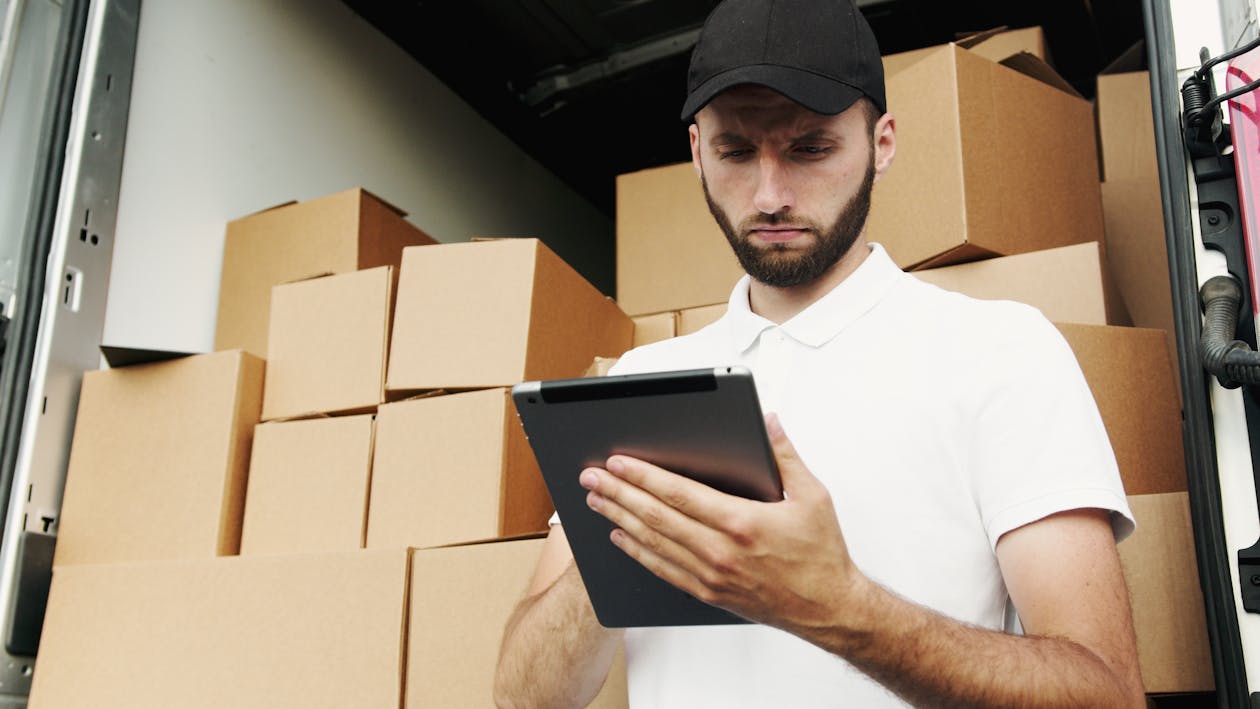 Distance is also an essential factor. The average distance from Alaska to Tennessee is 4,083 miles. But the distance from your current city or town in Alaska and your new place in Tennessee may be closer or farther. Alaska Moving companies can also charge based on hours of moving labor. A trip between both states will take up to 66 hours. The average moving cost will be around $2,500 to $8,500.
| Alaska to Tennessee | Distance | 2 BR | 3 BR | 4 BR |
| --- | --- | --- | --- | --- |
| Juneau, AK to Nashville, TN | 2630 miles | $5,661 – $7,228 | $8,622 – $11,575 | $11,575 – $17,029 |
| Anchorage, AK to Memphis, TN | 3138 miles | $6,302 – $8,065 | $9,633 – $12,951 | $12,951 – $19,089 |
| Fairbanks, AK to Knoxville, TN | 3226 miles | $6,395 – $8,185 | $9,776 – $13,143 | $13,143 – $19,371 |
| Sitka, AK to Chattanooga, TN | 2752 miles | $5,800 – $7,411 | $8,843 – $11,876 | $11,876 – $17,482 |
| Wasilla, AK to Clarksville, TN | 3132 miles | $6,273 – $8,027 | $9,585 – $12,884 | $12,884 – $18,984 |
| Palmer, AK to Murfreesboro, TN | 3192 miles | $6,273 – $8,027 | $9,585 – $12,884 | $12,884 – $18,984 |
| Ketchikan, AK to Franklin, TN | 2484 miles | $5,415 – $6,909 | $8,237 – $11,051 | $11,051 – $16,247 |
| Kenai, AK to Johnson City, TN | 3368 miles | $6,524 – $8,354 | $9,980 – $13,422 | $13,422 – $19,788 |
| Palmer, AK to Jackson, TN | 3125 miles | $6,302 – $8,065 | $9,633 – $12,951 | $12,951 – $19,089 |
| Homer, AK to Hendersonville, TN | 3235 miles | $6,396 – $8,186 | $9,778 – $13,146 | $13,146 – $19,375 |
Best Way to Move from Alaska to Tennessee
One great tip is to create a moving calendar for all your tasks. A moving calendar will help you give timelines to each job and track progress. Also, it would help if you were smart about packing your belongings.
Sorting and packing belongings are some of the most stressful tasks when engaging your residential movers. Ensure you follow an organized procedure when packing. You also have to pay attention to the safety of your belongings. For better results, wrap fragile belongings in towels, linings, and other safety wraps.
You will also need to hire the best movers in Alaska to monitor and assist with the move. Three Movers is the best moving company to engage in Alaska. Distance is not an issue for us as we are professionals at conducting interstate moves. We offer excellent customer service and have the best moving rates for all our moving services.
Cheapest Moving Options for Interstate Moves
Moving between states is costly. Apart from paying specific rates to buy or rent a place, you still have to set aside money to move your belongings and put your new space in your home. However, there are ways to reduce the cost of moving. They include:
Hire Trustworthy Movers
In your search for a moving company, you will come across different movers. You must hire only a moving firm with a good reputation and positive reviews. Doing thorough research and asking questions will help you get enough information on the moving company to hire. If you hire honest and credible movers, you wouldn't have to worry about being overcharged.
Sell Valuables You Do Not Need
Reducing the volume of belongings you are moving will reduce costs. There are some belongings that you no longer make use of but are still valuable. You should sell these items, so you don't have to pay to move them.
Choose an Adequate Move Day
When picking a moving date, be sure it's not the busy moving periods. Movers are usually busy during the holidays, weekends, beginning and end of the month. So, they typically charge more during these periods. If you schedule your move outside the busy periods, you will save money.
Other Popular Services for Relocation from Alaska to Tennessee
At Three Movers, we offer a wide range of moving services. They include:
Commercial moving
International moving
Office moving
Residential moving
Apartment moves
Furniture moving
Moving and Storage
You will need a safe place to store your belongings if you want to sell some of your belongings and are still waiting for the right buyers. Your new space may also not be ready to accommodate some of your belongings.
Our storage facilities are adequate to secure your belongings till your place is ready, or you have concluded the sale. Our storage services are top of the line, and our rates are the best you can get anywhere.
Who Regulates Long-distance Moving Companies from Alaska to Tennessee?
The Federal Motor Carrier Safety Administration (FMCSA) and The United States Department of Transportation (USDOT) regulate moving firms. Alaska Movers Association is also an association where all moving firms operating in Alaska belong.
Get a Free Moving Quote
A moving quote helps you know how much to budget for your move. It also allows you to see how a moving firm operates. Contact Three Movers today for a free moving quote and virtual consultations!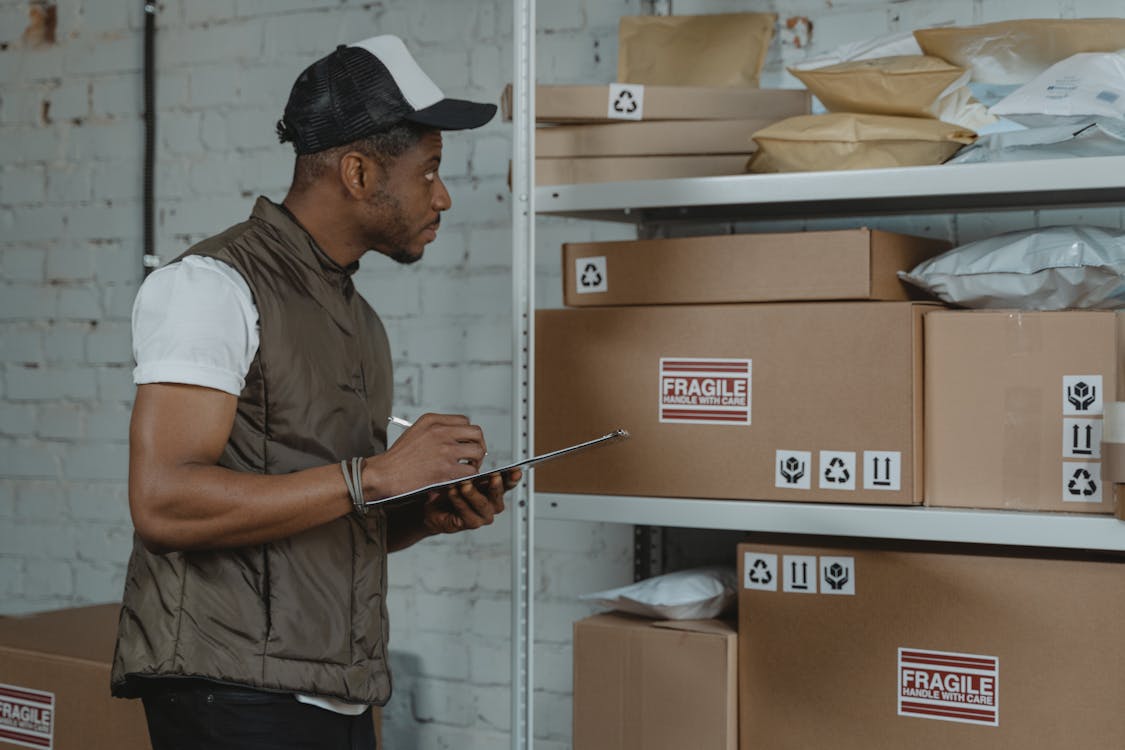 Alaska includes the following zip codes:
99501, 99502, 99503, 99504, 99505, 99506, 99507, 99508, 99509, 99510, 99511, 99513, 99514, 99515, 99516, 99517, 99518, 99519, 99520, 99521, 99522, 99523, 99524, 99529, 99530, 99540, 99545, 99546, 99547, 99548, 99549, 99550, 99551, 99552, 99553, 99554, 99555, 99556, 99557, 99558, 99559, 99561, 99563, 99564, 99565, 99566, 99567, 99568, 99569, 99571, 99572, 99573, 99574, 99575, 99576, 99577, 99578, 99579, 99580, 99581, 99583, 99585, 99586, 99587, 99588, 99589, 99590, 99591, 99599, 99602, 99603, 99604, 99605, 99606, 99607, 99608, 99609, 99610, 99611, 99612, 99613, 99614, 99615, 99619, 99620, 99621, 99622, 99623, 99624, 99625, 99626, 99627, 99628, 99629, 99630, 99631, 99632, 99633, 99634, 99635, 99636, 99637, 99638, 99639, 99640, 99641, 99643, 99644, 99645, 99647, 99648, 99649, 99650, 99651, 99652, 99653, 99654, 99655, 99656, 99657, 99658, 99659, 99660, 99661, 99662, 99663, 99664, 99665, 99666, 99667, 99668, 99669, 99670, 99671, 99672, 99674, 99675, 99676, 99677, 99678, 99679, 99680, 99681, 99682, 99683, 99684, 99685, 99686, 99687, 99688, 99689, 99690, 99691, 99692, 99693, 99694, 99695, 99697, 99701, 99702, 99703, 99704, 99705, 99706, 99707, 99708, 99709, 99710, 99711, 99712, 99714, 99716, 99720, 99721, 99722, 99723, 99724, 99725, 99726, 99727, 99729, 99730, 99731, 99732, 99733, 99734, 99736, 99737, 99738, 99739, 99740, 99741, 99742, 99743, 99744, 99745, 99746, 99747, 99748, 99749, 99750, 99751, 99752, 99753, 99754, 99755, 99756, 99757, 99758, 99759, 99760, 99761, 99762, 99763, 99764, 99765, 99766, 99767, 99768, 99769, 99770, 99771, 99772, 99773, 99774, 99775, 99776, 99777, 99778, 99780, 99781, 99782, 99783, 99784, 99785, 99786, 99788, 99789, 99790, 99791, 99801, 99802, 99803, 99811, 99812, 99820, 99821, 99824, 99825, 99826, 99827, 99829, 99830, 99832, 99833, 99835, 99836, 99840, 99841, 99850, 99901, 99903, 99918, 99919, 99921, 99922, 99923, 99925, 99926, 99927, 99928, 99929, 99950
Tennessee includes the following zip codes:
37010, 37011, 37012, 37013, 37014, 37015, 37016, 37018, 37019, 37020, 37022, 37023, 37024, 37025, 37026, 37027, 37028, 37029, 37030, 37031, 37032, 37033, 37034, 37035, 37036, 37037, 37040, 37041, 37042, 37043, 37044, 37046, 37047, 37048, 37049, 37050, 37051, 37052, 37055, 37056, 37057, 37058, 37059, 37060, 37061, 37062, 37063, 37064, 37065, 37066, 37067, 37068, 37069, 37070, 37071, 37072, 37073, 37074, 37075, 37076, 37077, 37078, 37079, 37080, 37082, 37083, 37085, 37086, 37087, 37088, 37089, 37090, 37091, 37095, 37096, 37097, 37098, 37101, 37110, 37111, 37115, 37116, 37118, 37119, 37121, 37122, 37127, 37128, 37129, 37130, 37131, 37132, 37133, 37134, 37135, 37136, 37137, 37138, 37140, 37141, 37142, 37143, 37144, 37145, 37146, 37148, 37149, 37150, 37151, 37152, 37153, 37160, 37161, 37162, 37165, 37166, 37167, 37171, 37172, 37174, 37175, 37178, 37179, 37180, 37181, 37183, 37184, 37185, 37186, 37187, 37188, 37189, 37190, 37191, 37201, 37202, 37203, 37204, 37205, 37206, 37207, 37208, 37209, 37210, 37211, 37212, 37213, 37214, 37215, 37216, 37217, 37218, 37219, 37220, 37221, 37222, 37224, 37227, 37228, 37229, 37230, 37232, 37234, 37235, 37236, 37238, 37240, 37241, 37242, 37243, 37244, 37246, 37250, 37301, 37302, 37303, 37304, 37305, 37306, 37307, 37308, 37309, 37310, 37311, 37312, 37313, 37314, 37315, 37316, 37317, 37318, 37320, 37321, 37322, 37323, 37324, 37325, 37326, 37327, 37328, 37329, 37330, 37331, 37332, 37333, 37334, 37335, 37336, 37337, 37338, 37339, 37340, 37341, 37342, 37343, 37345, 37347, 37348, 37349, 37350, 37351, 37352, 37353, 37354, 37355, 37356, 37357, 37359, 37360, 37361, 37362, 37363, 37364, 37365, 37366, 37367, 37369, 37370, 37371, 37373, 37374, 37375, 37376, 37377, 37378, 37379, 37380, 37381, 37382, 37383, 37384, 37385, 37387, 37388, 37389, 37391, 37394, 37396, 37397, 37398, 37401, 37402, 37403, 37404, 37405, 37406, 37407, 37408, 37409, 37410, 37411, 37412, 37414, 37415, 37416, 37419, 37421, 37422, 37424, 37450, 37501, 37544, 37601, 37602, 37604, 37605, 37614, 37615, 37616, 37617, 37618, 37620, 37621, 37625, 37640, 37641, 37642, 37643, 37644, 37645, 37650, 37656, 37657, 37658, 37659, 37660, 37662, 37663, 37664, 37665, 37669, 37680, 37681, 37682, 37683, 37684, 37686, 37687, 37688, 37690, 37691, 37692, 37694, 37699, 37701, 37705, 37707, 37708, 37709, 37710, 37711, 37713, 37714, 37715, 37716, 37717, 37719, 37721, 37722, 37723, 37724, 37725, 37726, 37727, 37729, 37730, 37731, 37732, 37733, 37737, 37738, 37742, 37743, 37744, 37745, 37748, 37752, 37753, 37754, 37755, 37756, 37757, 37760, 37762, 37763, 37764, 37765, 37766, 37769, 37770, 37771, 37772, 37773, 37774, 37777, 37778, 37779, 37801, 37802, 37803, 37804, 37806, 37807, 37809, 37810, 37811, 37813, 37814, 37815, 37816, 37818, 37819, 37820, 37821, 37822, 37824, 37825, 37826, 37828, 37829, 37830, 37831, 37840, 37841, 37843, 37845, 37846, 37847, 37848, 37849, 37851, 37852, 37853, 37854, 37857, 37860, 37861, 37862, 37863, 37864, 37865, 37866, 37867, 37868, 37869, 37870, 37871, 37872, 37873, 37874, 37876, 37877, 37878, 37879, 37880, 37881, 37882, 37885, 37886, 37887, 37888, 37890, 37891, 37892, 37901, 37902, 37909, 37912, 37914, 37915, 37916, 37917, 37918, 37919, 37920, 37921, 37922, 37923, 37924, 37927, 37928, 37929, 37930, 37931, 37932, 37933, 37934, 37938, 37939, 37940, 37950, 37995, 37996, 37997, 37998, 38001, 38002, 38004, 38006, 38007, 38008, 38010, 38011, 38012, 38014, 38015, 38016, 38017, 38018, 38019, 38021, 38023, 38024, 38025, 38027, 38028, 38029, 38030, 38034, 38036, 38037, 38039, 38040, 38041, 38042, 38044, 38045, 38046, 38047, 38048, 38049, 38050, 38052, 38053, 38054, 38055, 38057, 38058, 38059, 38060, 38061, 38063, 38066, 38067, 38068, 38069, 38070, 38071, 38075, 38076, 38077, 38079, 38080, 38083, 38088, 38101, 38103, 38104, 38105, 38106, 38107, 38108, 38109, 38111, 38112, 38113, 38114, 38115, 38116, 38117, 38118, 38119, 38120, 38122, 38124, 38125, 38126, 38127, 38128, 38130, 38131, 38132, 38133, 38134, 38135, 38136, 38137, 38138, 38139, 38141, 38145, 38148, 38150, 38151, 38152, 38157, 38159, 38161, 38163, 38166, 38167, 38168, 38173, 38174, 38175, 38177, 38181, 38182, 38183, 38184, 38186, 38187, 38188, 38190, 38193, 38194, 38197, 38201, 38220, 38221, 38222, 38223, 38224, 38225, 38226, 38229, 38230, 38231, 38232, 38233, 38235, 38236, 38237, 38238, 38240, 38241, 38242, 38251, 38253, 38254, 38255, 38256, 38257, 38258, 38259, 38260, 38261, 38271, 38281, 38301, 38302, 38303, 38305, 38308, 38310, 38311, 38313, 38314, 38315, 38316, 38317, 38318, 38320, 38321, 38324, 38326, 38327, 38328, 38329, 38330, 38331, 38332, 38333, 38334, 38336, 38337, 38338, 38339, 38340, 38341, 38342, 38343, 38344, 38345, 38346, 38347, 38348, 38351, 38352, 38355, 38356, 38357, 38358, 38359, 38361, 38362, 38363, 38365, 38366, 38367, 38368, 38369, 38370, 38371, 38372, 38374, 38375, 38376, 38377, 38378, 38379, 38380, 38381, 38382, 38387, 38388, 38389, 38390, 38391, 38392, 38393, 38401, 38402, 38425, 38449, 38450, 38451, 38452, 38453, 38454, 38455, 38456, 38457, 38459, 38460, 38461, 38462, 38463, 38464, 38468, 38469, 38471, 38472, 38473, 38474, 38475, 38476, 38477, 38478, 38481, 38482, 38483, 38485, 38486, 38487, 38488, 38501, 38502, 38503, 38504, 38505, 38506, 38541, 38542, 38543, 38544, 38545, 38547, 38548, 38549, 38550, 38551, 38552, 38553, 38554, 38555, 38556, 38557, 38558, 38559, 38560, 38562, 38563, 38564, 38565, 38567, 38568, 38569, 38570, 38571, 38572, 38573, 38574, 38575, 38577, 38578, 38579, 38580, 38581, 38582, 38583, 38585, 38587, 38588, 38589