97%
of customers
recommend us
Best Bakersfield Movers
Published on 2021-01-27
For many, moving is a taxing time and finding the best Bakersfield movers is a daunting process, even if you're moving just a couple of miles from your current location.  Fortunately, with some preparation and the right movers, you can relieve much of the stress and enjoy your relocation. But, you may not always end up hiring the right affordable movers.
Best Movers In Bakersfield – Three Movers
Bakersfield is a welcoming place to live. Bakersfield's economy is based on agriculture and is located at the southern end of the historic San Joaquin Valley. Kern County produces citrus, carrots, alfalfa, cotton, roses, grapes, and almonds and is one of the top five growing regions in the country. Petroleum is also important in this county. This fertile terrain produces about ten percent of America's domestic oil.
If you're preparing to transfer to Bakersfield, let Three Movers do the hefty training. We are a family-owned business and have been licensed by FMCSA. For over 20 years we have moved hundreds of thousands of movers. We have provided top-notch services at affordable prices and most of our customers are referrals from those people. When you pick Three Movers as your Bakersfield moving company to transport your treasured home valuables, you can rest assured that your move will be a success.
At Three Movers, we have over 20 years of experience, placing us at the top of the list among moving companies in Bakersfield, both local and long distance. We'll tell you about the range of services that we offer. Our moving plans can be customized to fit your individual needs.
Whether you are preparing for a cross-country move or simply looking to settle into a new home across town like Kern County, you can rely on the professional Bakersfield movers at Three Movers.
If you're looking for a top rated moving company in Bakersfield, you can't go wrong with Three Movers. We are professional movers that offers reliable moving services at an affordable price in the moving industry, and we're known for our great customer service. We also have a wide range of van lines available, so we can accommodate long distance moves of any size. And if you need help packing or loading your belongings, our experienced team is happy to lend a hand. Contact us today for a free quote!
Local Moving Company In Bakersfield
The local movers at Three Movers can make your moving experience seamless and stress-free. Our moving experts are professional, knowledgeable, and fully in tune with the area, including all of the local parking regulations and restrictions. When you partner with us, you can rest assured that you have a moving team that is a expert at what it does and knows how to properly, safely, and efficiently relocate your belongings. Our Bakersfield movers also provide packing services and they will handle your pool table, spa and safe.
We serve both residential and commercial clients, regardless of the distance. Our extensive network of moving resources is a major advantage, especially for long distance moves, but can also benefit those relocating in Bakersfield locally. Our professionals are insured, licensed, and bonded, meaning you can have full confidence that we always provide exceptional service. You will be assigned an experienced moving coordinator to manage your move from start to finish, overseeing the entire process so you can dedicate your time to more important endeavors.
Our full-service local moving packages can include everything from packing and unpacking to the assembly of your furniture in your new location. Depending on your needs, we also offer full or partial packing services for your local move. Our movers in Bakersfield can pack up your entire home or business or just the most fragile items. We have the materials, skill, and dedication to safely wrap and secure all of your possessions.
We take special care in ensuring that every detail of your local move is handled. Your items will be securely loaded, hauled, and delivered to your desired destination. Should any concerns or possible delays arise, our Bakersfield movers are fully aware of how to adapt accordingly.
What to Expect From Our Local Bakersfield Movers
Free Estimates: Our moving quotes are always provided free of charge and under no obligation. We'd be happy to begin the process of scheduling your estimate today. Simply give our office a call or fill out our convenient online form to get started.
Packing and Unpacking: Undeniably, the packing process is the most stressful component of a move. Fortunately, our packing experts have the knowledge, skills, and experience to get the job done quickly and carefully.
Local Apartment Moving Services: We make moving between apartments a breeze! There is no move too small, too large, too complex, or even too tight for our Bakersfield movers.
Local Moving for Seniors: Our dedicated professionals will thoughtfully and safely handle moving seniors into their new homes.
Local Furniture Moving: Perhaps you just need a few items moved or rearranged. If this is the case, our Bakersfield moving company offer on-site disassembly and assembly to fit your needs.
Long Distance Movers Bakersfield
In addition to local moves, we also execute long distance moves that serve Bakersfield and the surrounding areas. As a professional long-distance moving company, we are able to pack, load, haul, and deliver your household belongings to other locations within the state of California, anywhere in the United States, or abroad.
When moving within the state, it's referred to as an Intrastate move. Whereas moving across state lines is called Interstate moving. The Intrastate, interstate and international movers at Three Movers are ready and willing to relocate you to wherever you need to go. At Three Movers, we always provide free in-home estimates to ensure that our quotes are as accurate as possible. The best way to know how much your long-distance move will cost is to schedule an estimate with us.
As you plan your long-distance move, you can relax knowing that our experts are highly-trained and meticulously background checked before they are assigned to a job. Like local moves, you will be assigned a move coordinator that will manage your entire long-distance relocation. They will be with you every step of the way, offering advice, and tips on how to save money, and keep your move on schedule. Therefore, without any delay get your free quote.
Office Movers In Bakersfield
Whether you need to relocate an office or an entire corporate facility, it's hard to deny that you will experience some downtime. With your records, files, phones, and computers virtually inaccessible, it's important that you hire in the long distance movers in Bakersfield that are quick, safe, and efficient. Hiring a professional and experienced Bakersfield moving company will ensure that your office items are moved fast, efficiently, and on budget.
At Three Movers, it is our goal to have your business back up and running in no time, limiting interruptions, minimizing downtime, and maximizing productivity. So, remember us for reliable moving in Bakersfield.
Bakersfield Moving Companies With Storage Services
In some instances, you simply may not be ready to move all of your belongings into your home. Or, perhaps you're downsizing or there's some time in between when you must vacate your current home and when your new home will be ready for you. Regardless of the reason, you'll likely need a temporary storage solution. We offer both short-term and long-term storage to fit your unique needs at affordable prices. 
Our facilities are conveniently located, fully secure, temperature controlled, and feature 24/7 surveillance. Your belongings will be in good hands for as long as you need to have them kept safe. Then, when you're ready, we will have your items loaded onto a truck and delivered to your desired location.
One Of The Best Moving Companies In Bakersfield CA
We understand that a DIY move can often save you the most money. However, it comes with its' own set of risks and costs. Never underestimate how stressful and time-consuming it can be to pack up your entire home, load up a moving truck with all your belongings, and unload it all at your destination. Not to mention the logistical planning that goes along with moving. Also, how can you truly be sure that your items were packed safely and that nothing will break while in transit
Fortunately, we are among the best Bakersfield movers who provide long distance moving and can help you move at an affordable price.  With Three Movers as your Bakersfield movers, you can rest easy knowing that every aspect of your move will be handled correctly and efficiently. Our team of moving experts always goes above and beyond to ensure that your relocation is fast, easy, and stress-free. We also guarantee that all your items will be packed up safely and you won't have to deal with any of the heavy liftings. Get a free quote and our movers will contact you. If you have any queries then you can ask our movers.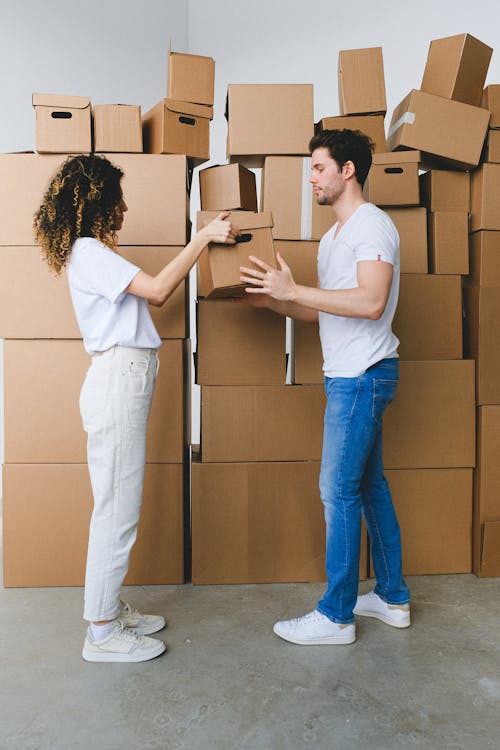 Reviews For Three Movers' Bakersfield Moving Company
Still not sure if we're the right Bakersfield movers for you? Just listen to some reviews from our most recent customers:
"My overall experience with Three Movers is what most influenced my 5-star rating. Compared to the other moves I've done over the years, this move was one of the best. I was very pleased with their services, attention to detail, and friendly staff."
"I hired Three Movers for my move from Burbank to Bakersfield. Everything went so smoothly, they even arrived earlier then I originally was told they would be. The whole experience was perfect."
"The overall customer service I received was excellent. The packing and the unload were great. I have moved around quite a bit with my job and movers always just throw things around. This crew was careful, handled everything, and all of my stuff arrived safely and unharmed."
Bakersfield, CA Includes The Following Zip Codes:
93301, 93302, 93303, 93304, 93305, 93306, 93307, 93308, 93309, 93311, 93312, 93313, 93314, 93380, 93383, 93384, 93385, 93386, 93387, 93388, 93389, 93390
Cost Examples For Moving To / From Bakersfield
| To / From Bakersfield | Distance | 2 BR | 3 BR | 4 BR |
| --- | --- | --- | --- | --- |
| Atlanta, GA to Bakersfield CA | 2190 Miles | $3942 – $5037 | $5694 – $7008 | $7446 – $8760 |
| Bakersfield CA to Detroit, MI | 2296 Miles | $4132.8 – $5280.8 | $5969.6 – $7347.2 | $7806.4 – $9184 |
| Bakersfield CA to Raleigh, NC | 2557 Miles | $4602.6 – $5881.1 | $6648.2 – $8182.4 | $8693.8 – $10228 |
| Bakersfield CA to Charlotte, NC | 2427 Miles | $4368.6 – $5582.1 | $6310.2 – $7766.4 | $8251.8 – $9708 |
| Baltimore, MD to Bakersfield CA | 2660 Miles | $4788 – $6118 | $6916 – $8512 | $9044 – $10640 |
| Indianapolis, IN to Bakersfield CA | 2082 Miles | $3747.6 – $4788.6 | $5413.2 – $6662.4 | $7078.8 – $8328 |
| Bakersfield CA to Kansas City, MO | 1633 Miles | $2939.4 – $3755.9 | $4245.8 – $5225.6 | $5552.2 – $6532 |
| Bakersfield CA to Memphis, TN | 1808 Miles | $3254.4 – $4158.4 | $4700.8 – $5785.6 | $6147.2 – $7232 |
| Charleston, SC to Bakersfield CA | 2494 Miles | $4489.2 – $5736.2 | $6484.4 – $7980.8 | $8479.6 – $9976 |
| Bakersfield CA to Colorado Springs, CO | 1097 Miles | $1974.6 – $2523.1 | $2852.2 – $3510.4 | $3729.8 – $4388 |
Frequently Asked Questions(FAQs)