97%
of customers
recommend us
International Movers Los Angeles, CA
Published on 2021-03-04
Are you planning on leaving Los Angeles, CA to move abroad? A decision like this doesn't come easy, and is likely one you've given quite a bit of thought. Aside from it being a significant challenge to start a brand new life in a foreign country, the long-distance moving process is often every bit as complicated. International relocations come with a number of tasks to handle, including finding a reputable international moving company to guide you through the process.
Regardless of the type of move – whether it be local, interstate, or international – they're always demanding, requiring attention to detail and, oftentimes, a certain level of experience. While you can certainly attempt to handle all the aspects of your move yourself, you will quickly become overwhelmed and burnt out. When it comes to international moves, there tends to be a lot more moving parts, paperwork, and documentation required to execute successfully than other types of moves. Therefore, it is highly advisable that you enlist the help of a professional moving company if you're planning to move abroad from Los Angeles, California.
Fortunately, that's where we come in! Three Movers is an international moving & shipping company in Los Angeles and multiple other locations that offers a wide variety of moving services from air and freight shipping to custom crates, packing services, and storage solutions. When you partner with us, you won't have to worry about a single thing, as all of your possessions will be transported safely, securely, on time, and within budget to your desired destination.
Los Angeles International Movers
Three Movers can handle your international relocation from start to finish. We are one of the best international moving companies Los Angeles, CA has to offer and have been serving the LA area for more than two decades. The process begins with a free, no-obligation moving estimate so you can budget accordingly and there are no surprises on moving day. During the initial planning stages, we will go over the customs process, collect necessary documentation, and develop a custom moving plan that's tailored to your individual situation.
When you choose us as your international movers in Los Angeles, you will be assigned a personal move coordinator that will be with you every step of the way. Your move coordinator is your single point of contact during the entire international moving process, answering you questions, handling all the logistical aspects, giving you advice, and keeping everything on schedule. We work with you to find the best, most affordable, and most efficient way to ensure you're your belongings arrive damage-free to their new home abroad.
We understand that you have many choices when it comes to international moving companies in Los Angeles. However, the highly-trained, dedicated, and professional movers at Three Movers always go far above and beyond the competition. They will exceed your expectations every time. To guarantee that your international moving experience is as stress-free and seamless as possible, you can expect the following from our team:
Comprehensive door to door international moving
Pick up from anywhere in the Great Los Angeles Area
Packing and unpacking services
Stretch and bubble wrapping of all items
Customs clearance and documentation assistance
Hiring professional movers for your international move is, arguably, the smartest and easiest way to move abroad. In fact, it is the best thing that you can do to help ease the stress of such a major life change.
Los Angeles International Moving Services
In addition to the promises outlined above, you might be wondering what international moving companies in Los Angeles exactly do. Well, we do far more than just haul your items from one place to another. We offer a wide range of international moving services, each of which can be customized to meet your specific needs.
International Moving Companies In Los Angeles Using Air Freight
This service is perfect for individuals or are either moving on a tight schedule or only have a couple items that need transported. It can be a pricey option, but the convenience is worth the price.
International Moving Companies Angeles Using Ocean Freight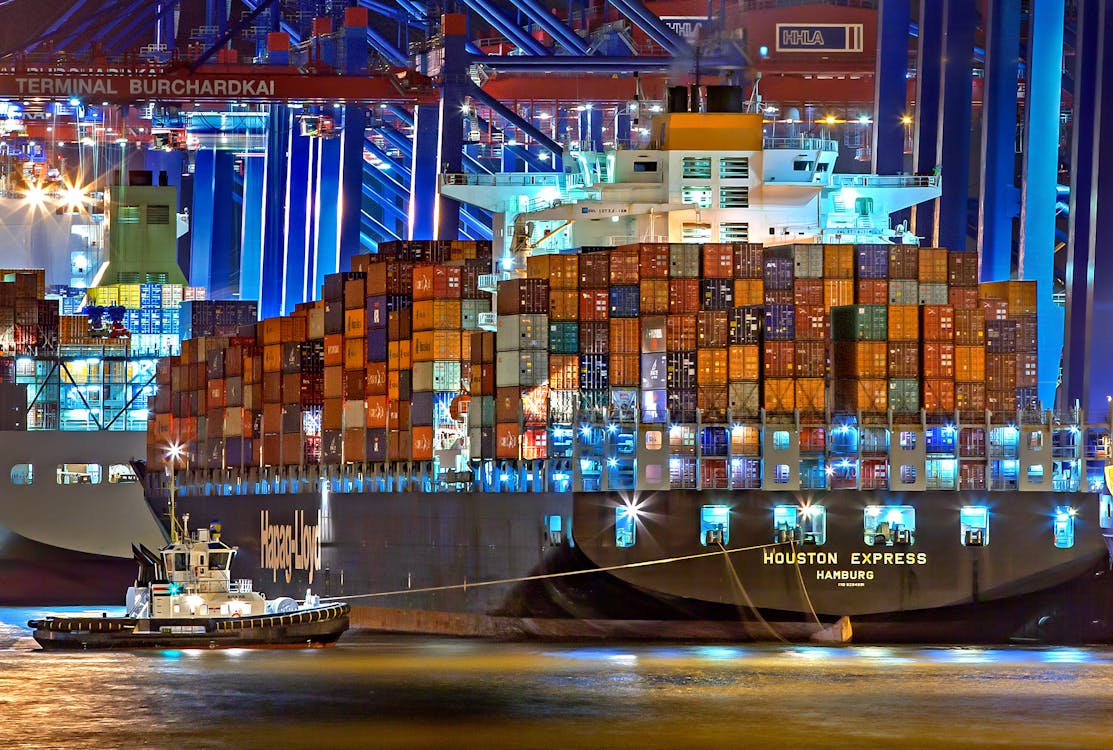 Ocean freight is the ideal choice for international moves when you have heavier or larger items that need to be transported overseas. It's also more cost-effective than shipping your items via air freight.
International auto transport:
If you need to have a personal vehicle moved to your new country, we can have it transported for you. We have partnerships with a number of quality third-party overseas vehicle shipping companies that will move your car to your desired destination.
Professional packing services and custom crating options: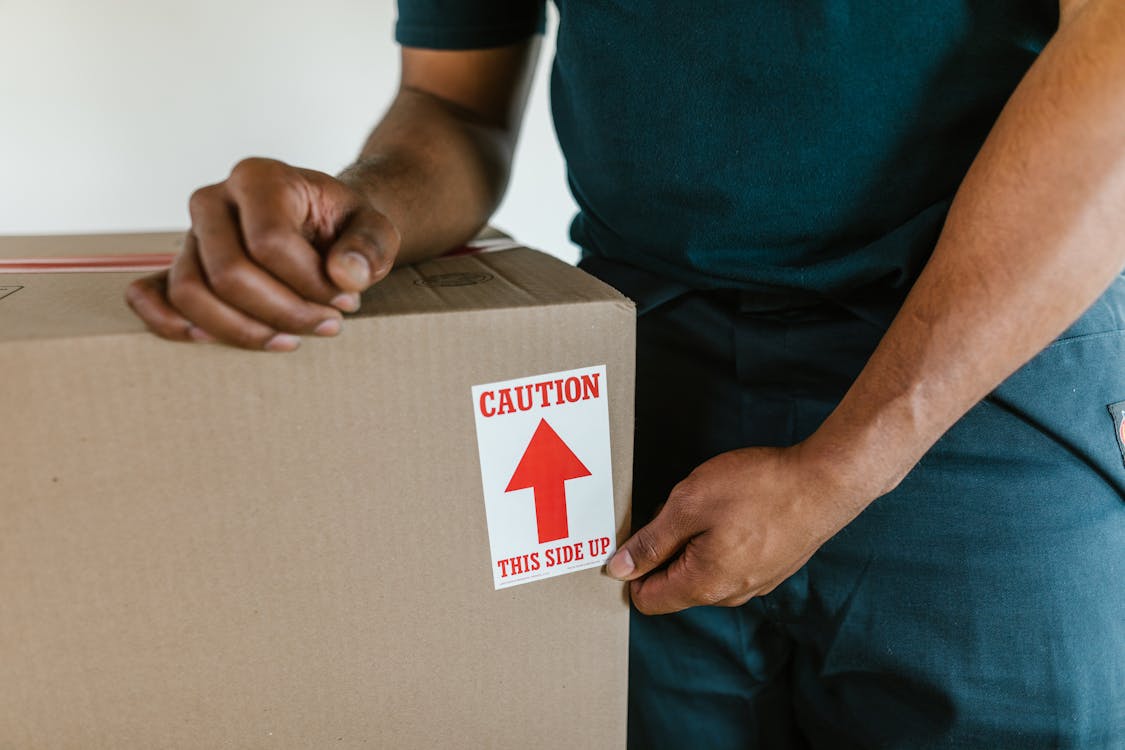 The packing process is, arguably, the most complex and stressful part about any move. Fortunately, we offer comprehensive packing services and we'll make sure that all of your belongings are packed safely and securely. Whether the item is bulky or fragile, our team of will ensure that is adequately protected for the long haul. We will also provide all of the necessary packing materials and handle any custom crating as needed.
Storage solutions:
Perhaps your new home isn't quite ready to be moved into when you reach your destination. In this case you'll need a temporary storage solution. We offer both short- and long-term storage options that will keep your belongings safe for as long as you need. Then, when you're ready to complete your international move, we'll transport your items to their final destination. 
How Much Do International Moving Companies in Los Angeles Charge?
At this point you're likely wondering how much an international move from Los Angeles is going to cost. Well, this depends on a number of factors, including the size and scope of the move, the distance your items must travel, the services you select, insurance costs, travel costs, and even the time of year. All of these factors must be taken into account in order to create a realistic budget for your international move.
Each move is different, which is why we always create custom quotes for our customers. The best way to find out how much it's going to cost to move overseas from Los Angeles is to get a moving estimate. By filling out our online request form or calling the number at the top of this page we can get the estimation process started. We'll gather some basic information and make an assessment of your inventory to give you an accurate estimate. The estimate will be customized to your individual situation, including all of moving costs you can expect to pay for your international move – with no surprises!
Keep in mind that you never have any obligation to hire us upon receiving your free quote, though we know you'll understand the right choice for you! We pride ourselves on having some of the most competitive rates in the industry, without compromising quality services.
Your Choice For International Movers and Packers In Los Angeles, CA
At Three Movers, we are dedicated to providing you with the most effortless and stress-free international moving experience possible. When you hire us, you'll enjoy affordable services, friendly customer service, and unmatched professionalism.
We have been serving the LA area for over 20 years and would be absolutely thrilled to be your choice for international movers and packers in Los Angeles, CA – handling every aspect of your move from start to finish. Feel free to contact us if you are planning on moving from Los Angeles to get the international moving process started; our experts will be standing by to answer your questions and give you your free, no-obligation quote.
Frequently Asked Questions
How much does international relocation cost?
Based on the size of the home and the distance you want to move, the international relocation costs between $3000 to $10000 on average.
How do I choose an international moving company?
You need to focus on the experience of the moving company. Then you also have to look at other factors like price and international reach of the company.
How far in advance should you schedule international movers?
To make your international move as smooth as possible, you need to schedule an international moving company at least 3 months in advance.
How do I move my stuff internationally?
Shipping containers are the most common way of moving your stuff internationally. You can choose to take your stuff to the port or hire someone else to take your stuff to the port from your home.
How much does it cost to ship belongings overseas?
When shipping for a distance of around 5,000 miles, you can ship your belongings in 20 feet container for under $3000.
How much does using a shipping container cost in California?
Using a 20-foot shipping container from Los Angeles to Shanghai costs somewhere between $1,110 – $1,240.
How much does it cost to move furniture internationally?
You ship the average amount of furniture overseas for as low as $1000 through sea transport. But, air freight will be much more expensive.
What household items can I take to move overseas?
You can take household items like furniture, electronics, clothes, decoratives, e.t.c when moving overseas.
How do you move clothes overseas?
Pack your clothes in easily transportable boxes. If clothes are less in number, you can take them with you on your flights. Or else, you can ship them using a cargo ship.
Is it easy to find an international moving Company in Los Angeles?
Yes, you can easily contact experienced movers like Three Movers and start your planning.